April 11, 2008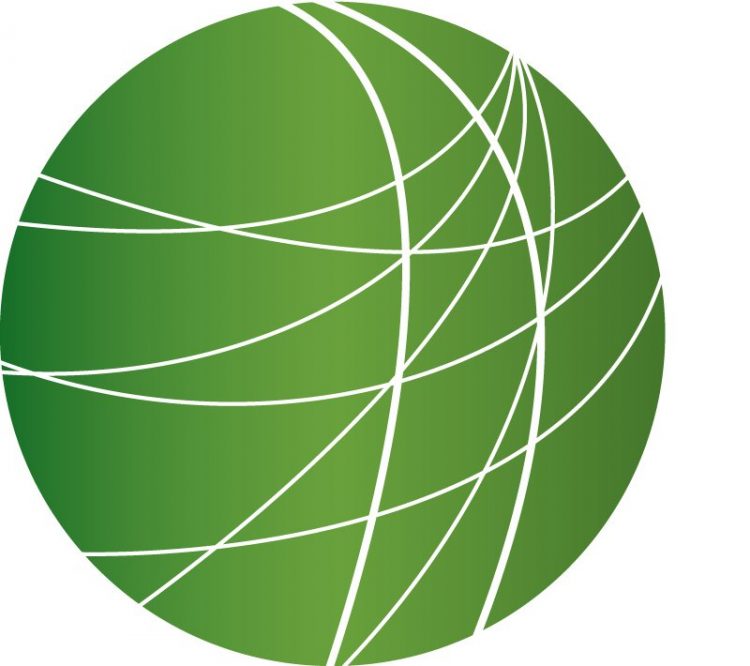 Haiti Returns to Relative Calm After Food Riots – Yet No Solution in Sight
Berlusconi Likely to Win Third Term as Italy's Prime Minister
Organizing Against the World Bank and International Monetary Fund
Mass Restrictions on California Salmon Fishing
Trouble for Chile's Farmed Salmon Industry
HEADLINES
Rallies Banned in Harare Ahead of Emergency Meeting of Southern African Leaders
Zimbabwean President Robert Mugabe has banned political rallies in the capital, Harare, ahead of planned demonstrations this weekend. He also canceled his attendance at an emergency meeting of regional leaders. Mugabe has ruled Zimbabwe without interruption since 1980 – and many suspect he lost his presidency in a recent general election. Opposition leader and presidential contender Morgan Tsvangirai will attend this weekend's meeting of Southern African leaders. Nearly 2 weeks since Zimbabwe's election, the official results for the presidential race have not been announced…although election officials have lost their jobs for allegedly "undercounting" votes for Mugabe.
Opposition Shuts Down Mexican Congress Over Plans to Privatize PEMEX
In Mexico, plans to privatize PEMEX, the national oil company, have sparked major showdowns inside and outside of the Mexican Congress. Leftist members of Congress have taken over both chambers while their supporters camp outside of the legislative building. Vladimir Flores has more.
The 3 main opposition parties to the ruling PRI-PAN alliance have occupied both chambers of Congress – even sleeping there at night – to call for a debate on a dictate issued by President Felipe Calderon that would open PEMEX to private foreign oil companies. PEMEX is Mexico's top source of national revenue – just ahead of direct international investment and remittances send home by Mexican workers in the US. Women from of the Frente Amplio Progresista movement have gathered outside of Congress and set up a protest encampment – which has drawn hundreds of federal police. Calling themselves the "Adelitas", the women are supporters of former presidential candidate, Andres Manuel Lopez Obrador. Many Mexicans believe electoral fraud is what handed the presidency to Felipe Calderon in 2006 in what was officially the closest race in Mexican history. Prior to his presidency, Calderon oversaw PEMEX as the Minister of Energy. Calderon's dictate to open up Mexico's oil and gas reserves fell as the country marked the anniversary of the assassination of the campesino revolutionary Emiliano Zapata. For FSRN, I'm Vladimir Flores in Mexico.

ExxonMobil Awards Fat Bonus to CEO as Gas Prices Reach $4 a Gallon
The Wall Street journal is reporting that the Board of Directors of ExxonMobil has awarded the company's CEO a compensation package of nearly $17 million for steering the oil giant as it netted the highest profits ever for a US company. This, as gas hovers around $4 a gallon at the pump. Rising energy costs have also been cited as a contributing factor to rapid inflation in food prices. ExxonMobil broke US business records last year when it netted over $40 billion dollars.

Israeli Incursion into Gaza Leaves 5 Minors Dead
The Israeli army carried out separate attacks on the Gaza Strip today, claiming the lives of five Palestinian minors and 2 Hamas fighters. The attacks came hours after Israeli Prime Minister Ehud Olmert, vowed to deal a blow to Hamas. FSRN's Rami Al-Meghari has more from Gaza City.
At least ten Israeli tanks rolled into the central Gaza Strip refugee camp of Al-Buraij this morning and opened fire on local residents. The tank rounds killed 4 teenagers and a 10 year old boy. Seventeen others were wounded – including children. It was the deadliest Israeli ground offensive this month. Earlier this morning, an Israeli drone fired 2 missiles onto the southern Gaza Strip, killing two Hamas fighters. Today's attacks came shortly after Israeli Prime Minister Ehud Olmert vowed to deal a blow to the ruling Hamas party in Gaza. Olmert told a rally in Tel-Aviv yesterday that Hamas will "pay the price" for Wednesday's cross-border attack on an Israeli fuel terminal. The raid killed two Israeli civil servants and wounded four others. Meanwhile, Cairo has reiterated its warning to Hamas against any breach of Egyptian border lines with Gaza. Egypt beefed up it's forces along the border wall as Hamas today staged demonstrations across Gaza against the Israeli siege on the coastal enclave. For Free Speech Radio News, I am Rami Al-Meghari in Gaza.

Olympic Torch in Buenos Aires
After an eventful week, the Olympic torch will run through the Argentine capital of Buenos Aires this afternoon protected by thousands of police, naval security, and volunteers from the city government and sporting clubs. Marie Trigona reports.
Over 3 thousand federal police and naval personnel will accompany the 80 runners on the Olympic torch relay through the Buenos Aires streets. The security operation is larger than most afforded to visiting heads of state. The international Olympic torch relay has ignited controversy world wide with disruptions and protests in Paris, London and San Francisco. Buenos Aires is the only Latin American stop on torch's international tour. Protestors in Buenos Aires have planned surprise actions along the Olympic torch route to call attention to China's Human Rights violations. The Argentine chapter of Students for a Free Tibet have vowed not to extinguish the Olympic flame. International organizers have planned a Human Rights torch relay ahead of the official Olympic torch procession to raise awareness over repression in Tibet and the treatment of Falun Gong, a spiritual movement facing persecution from Chinese Authorities. For Free Speech Radio News, I'm Marie Trigona in Buenos Aires.
FEATURES
Haiti Returns to Relative Calm After Food Riots – Yet No Solution in Sight

A tense calm has returned to Haiti after a week of massive protests against the rising cost of food. But many Haitians remain angry that Haitian President Rene Preval has yet to offer an immediate solution to lower prices. Reed Lindsay reports from Port-au-Prince, Haiti.
Berlusconi Likely to Win Third Term as Italy's Prime Minister
Italian voters head to the polls Sunday and Monday to choose a new Prime Minister, just two months after the collapse of Romano Prodi's center-left government. The two main candidates from both the center left and center right coalitions include Silvio Berlusconi – who, according to Forbes Magazine, is the third richest man in Italy. If he wins, he will serve his third term as prime minister. FSRN correspondent Diletta Varlese spoke with voters in Brescia about the upcoming election.
Organizing Against the World Bank and International Monetary Fund
The World Bank and International Monetary Fund are holding their Spring meetings in a calmer environment than in years past. No protests are blocking the streets, and the meetings are going on without a hitch. But that doesn't mean that the opposition is silent. Tanya Snyder has more from Washington.
Mass Restrictions on California Salmon Fishing
The Pacific Fishery Management Council adopted the most restrictive salmon season in the history of the West Coast yesterday. The restrictions are in response to the population collapse of Chinook salmon in the Sacramento San Joaquin delta, and the low populations of Coho salmon from Oregon and Washington. Christina Aanestad has more.
Trouble for Chile's Farmed Salmon Industry
It's been a tough few weeks for Chile's farmed salmon industry, which has been challenged on its labor practices and accused of damaging the environment – including charges that heavy use of antibiotics is putting consumers' health at risk. FSRN´s correspondent in Santiago, Jorge Garretón, explains.