April 10, 2008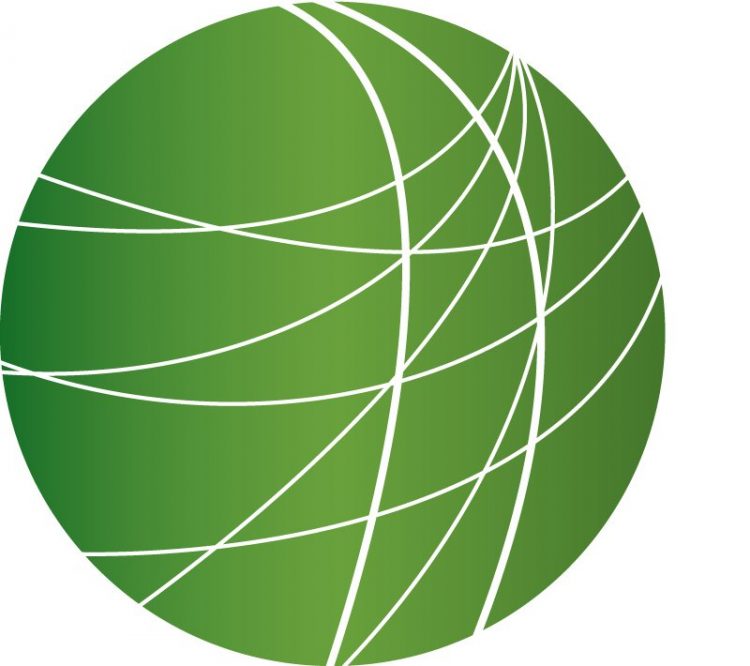 Mukasey Answers Senators
San Francisco Re-Routes Olympic Torch Relay Route
Chile's Constitutional Court to Ban Emergency Contraception in Public Health System
Questionable Deaths and Allegations of Torture in Pennsylvania's Prisons
US Government Re-Targets The Committee in Solidarity with the People of El Salvador
HEADLINES
Bush Announces Reductions in Military Tours After Recently Vetoing Similar Measure
President Bush has announced plans to reduce combat tours from 15 months to 12. Bush vetoed a measure to do this very thing just a few months ago. FSRN's Leigh Ann Caldwell has more.
Following 2 days of Congressional testimony by his top US general and diplomat in Iraq, Bush promised shorter tours for a strained military. (Bush): "We'll also ensure army units will have a year home for every year in the field." Shorter tours won't begin until August. John Stolz, votevets.com: (Stolz): "It's a political dog and pony show. If you deploy soldiers in august in 2008, he will not be around in August of 2009 to guarantee that they come home for twelve months." Democrats in Congress want to pass a law to assure the time frame is upheld. Something they tried several times last year, but Senate Republicans blocked the measures. The President also said he will halt all further troop withdrawals until Iraq security becomes more stable. House Speaker, Nancy Pelosi (Pelosi) "He is just dragging this out so he can put it at the doorstep of the new President." Bush also demanded the remaining 100 billion dollars for this year's emergency war funding. For FSRN, I'm Leigh Ann Caldwell.

Constituent Assembly Election in Nepal
Nepal held historic elections today to rewrite the constitution. The vote is seen as spelling the end to the power of the country's monarchy. PC Dubey reports.

Turnout was at over 60 percent today for the historic vote to elect figures to rewrite Nepal's constitution. The Constituent Assembly will be the result of massive anti-monarchy protests in 2006 and will likely lead to the end of a deadly, 12 year long Maoist insurgency. But perhaps the most remarkable thing about today's election is that it was overwhelmingly peaceful. Many feared massive bloodshed today – something that did not happen. However, there were some isolated incidents of violence and irregularities. Two people died and 20 were injured in poll-related violence involving firearms and explosive devices. Both Maoists and other political parties reportedly stole 33 ballot boxes out of over 20,000 nationwide. The stolen boxes are not likely to affect the final outcome. From Birganj in Nepal, I am PC Dubey for FSRN.

54 Migrant Workers Die After Suffocating in a Trailer Truck in Thailand
Fifty-four Burmese migrants have died from suffocation in an airless truck container while on their way to seek work in Thailand. Sixty-seven others survived with 20 needing hospitalization. The driver reportedly abandoned the truck along a coastal road in Thailand before returning to release survivors from the sealed container. Thai immigration authorities are expected to deport the non-hospitalized survivors back to Burma.

Members of Pro-Peace Radio Station Under House Arrest
Seven employees of a pro-peace Palestinian radio station are under house arrest after Israeli police raided the station's Jerusalem offices and seized transmission equipment earlier this week. The Israeli communications ministry says the West Bank-based broadcasters were operating without a license. They're under house arrest for a week and are only permitted to speak to family members. Zack Baddorf reports from Tel Aviv.
RAM-FM is an independent English-speaking radio station that plays Western music and aims to bring a "peaceful dialogue" between Palestinians and Israelis to the divided area's airwaves. Broadcasting from the West Bank into Israel, the station's slogan is "Music has no boundaries." The Israeli communication ministry claims the content was not a factor in the decision to raid RAM FM on Monday, jail overnight seven employees, and put them under house arrest yesterday. A ministry spokesman said their radio transmitters were "illegally" interfering with air traffic communications. But the RAM FM staff says they have permission to broadcast, from the Palestinian Authority with Israel's agreement. Reporters Without Borders called the response "disproportionate" and the Tel Aviv-based Foreign Press Association denounced the decision, saying the arrests raise "particular concern" about the issue of freedom of expression in Israel. For Free Speech Radio News, I'm Zack Baddorf in Tel Aviv.
Mexico Commemorates the Anniversary of the Assassination of Emiliano Zapata
Small farmers and indigenous organizations across Mexico today marked the 89th anniversary of the assassination of revolutionary leader and land reform champion, General Emiliano Zapata. Public school teachers in Oaxaca canceled classes and marched through the streets with social organizations to commemorate Zapata's life and to protest the assassination of two community radio hosts from the Triqui region. Vladimir Flores has more.
Hundreds of of social organizations, campesino groups, a students carried out demonstrations all over Mexico today. Protestors called on the federal government to renegotiate the agrarian chapter of the North American Free Trade Agreement, which many farmers blame for the deteriorating economic situation in the countryside. In Oaxaca, thousands of teachers, activists and indigenous organizations marched to condemn a deadly ambush that killed two community radio reporters on Monday. The two young women worked with a radio called "Rompiendo el Silencio" – or "Breaking the Silence" radio. The station broadcasts in the self-declared autonomous municipality of Copala in the Triqui region. The two women – both in their early 20s – were killed in a hail of automatic rifle fire as they traveled to Oaxaca City to participate in a community media conference organized by Oaxaca's Section 22 teachers union. Four other people were wounded in the ambush – including 2 children. For FSRN, I'm Vladimir Flores in Oaxaca.
FEATURES
Mukasey Answers Senators
US Attorney General Michael Mukasey came before a Senate panel to answer questions on President Bush's budget request for the Department of Justice. But what lawmakers really want to hear are answers to questions on torture memos, terror watch lists and why the department is cutting local law enforcement programs. FSRN's Karen Miller has more.
San Francisco Re-Routes Olympic Torch Relay Route
International Olympic Committee President Jack Rogge admitted yesterday that the Beijing Olympic Games are in crisis. Rogge called on the Chinese Government to respect what he called "a moral engagement" to improve human rights that they had agreed to in bidding to host the games. Rogge's comments represent a clear victory for protesters who have staged demonstrations against the Chinese government's record on human rights in Athens, London and Paris. In San Francisco yesterday, the torch relay's only North American stop, demonstrators forced a changed in the route of the torch relay, condemning China's recent crackdown on protesters in Tibet and its support for Sudan's government despite the Darfur crisis. Joshua Emerson Smith reports.
Chile's Constitutional Court to Ban Emergency Contraception in Public Health System
Chile's Constitutional Court is set to hand down a much-awaited decision later this month on the free distribution of emergency contraceptives, birth control pills, and IUDs within the public health care system. The case has provoked outrage and a heated debate – and pro-choice demonstrators have marched to the court's offices. In a bid to prevent public upheaval while Chileans wait for details and the full written decision, Santiago's Constitutional Court issued a press release announcing that, in a 5-to-4 vote, it is banning the distribution of the emergency contraceptive pill in the public health care system. In the same release, the Court added that it would allow the heath system to continue to distribute birth control pills and IUDs. FSRN's Santiago correspondent Jorge Garretón reports from Santiago, Chile.
Questionable Deaths and Allegations of Torture in Pennsylvania's Prisons

After the Abu Ghraib torture scandal broke in 2004, US Army Specialist Charles Graner's indictment drew a connecting line between the abuse of detainees in Iraq and widespread abuse of prisoners right here in the US. Prior to heading to Abu Ghraib – where and he and other soldiers would go on to psychologically, physically and sexually degrade prisoners – Graner worked as a Pennsylvania Correctional Officer at SCI Greene, which has seen its own share of prisoner abuse scandals. FSRN's Andalusia Knoll reports from Harrisburg, Pennsylvania on demands for an independent investigation into deaths and allegations of torture within Pennsylvania's correctional facilities.
US Government Re-Targets The Committee in Solidarity with the People of El Salvador

The Committee in Solidarity with the People of El Salvador (CISPES) was charged with being a terrorist organization in the 1980s. The accusations were found to be baseless, but CISPES has one again been contacted by the US government. Citing a 1938 act, the Department of Justice is requesting information from CISPES about their relationship with the leftist party in El Salvador, and their organizing work in the country. Elena Botkin-Levy has more.