April 3, 2008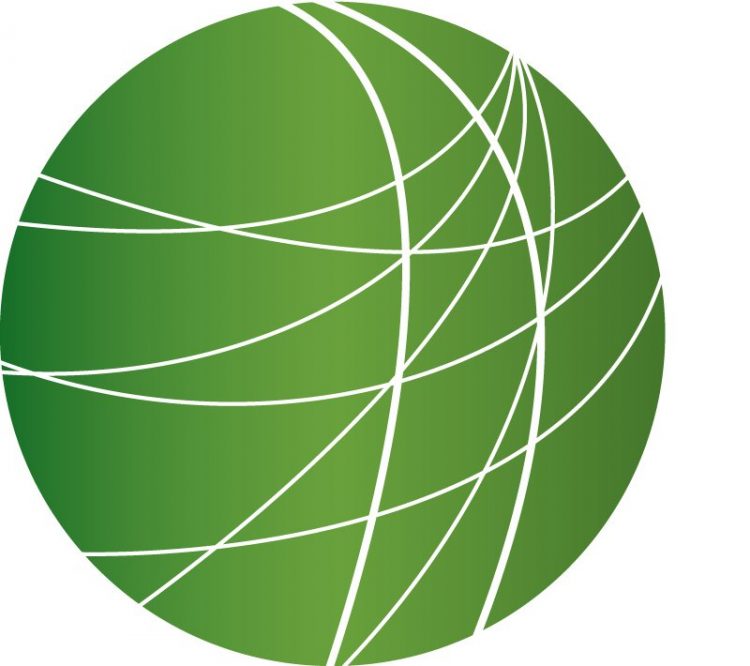 Federal Regulators Defend Multi Billion Dollar Bailout
NATO Summit in Bucharest
Swat Valley's Children Affected by Fighting
Mass Graves Found in Kashmir
African Refugees Attacked by Egyptian Forces
HEADLINES
Delay in Announcement of Zimbabwean Presidential Elections
Voters in Zimbabwe will have to continue to wait for official results from Saturday's presidential election. Rumors are rife that long-time president Robert Mugabe may have lost the vote for the first time since taking power in 1980. Official results from the parliamentary election show that the ruling party has lost its majority in Parliament. Results from the presidential race were to be released today, but "logistical problems" were cited as causing the delay. The main opposition party has already declared victory, while the ruling Zanu-PF party says it's ready to participate in a presidential run-off.

China Sentences Dissident Blogger to Prison
China today sentenced a well-known Beijing dissident to three and a half years in prison for subvertion. His crime? – expressing critical opinions on the internet and during interviews with foreign media. Severine Bardon has more on the story.
The evidence presented in the Chinese government's case against blogger Hu Jia consisted of five articles Jia published on the internet and two interviews he gave to foreign journalists. The court characterized his actions as a – quote – attempt to subvert the state's political and socialist systems. China's best known activist will now have to spend to 3 and a half years in prison for his so-called subversive activities. Freedom of expression is recognised in the Chinese constitution, but the accusation of subversion is loosely defined and widely used by the government to shut down dissident voices. Thirty-four year old Hu Jia has been involved in social causes for the past 10 years, rising to prominence for speaking out on issues including human rights, the environment, Tibetan independence, and the treatment of AIDS patients. He had been under house surveillance for a long time, but still managed to remain an outspoken defendant of legal reforms, peasant rights, and of free expression in China. The sentence handed down today has already triggered an international response. The European Union has once again asked for his release and the American embassy spokeswoman expressed her dismay after the verdict. But China is not likely to relent to international pressure. For Free Speech Radio News, I'm Severine Bardon, in Beijing.

Shiite Cleric Al Sadr Calls for Million Person March Next Week
Iraqi Shiite cleric Muqtada Al Sadr has called on his followers and other sectors of Iraqi society to mobilize a one million person strong march in the holy city of Najaf next week. The march is scheduled to take place on April 9th – the fifth anniversary of the fall of Baghdad to US-led forces. The demonstration comes on the heels of one week of fierce fighting in Southern Iraq between Shiite militias and Iraqi security forces backed by the US military.

Israeli Incursions into Gaza, Palestinian Rockets in Southern Israel
A column of Israeli tanks rolled into the into southern Gaza Strip today, wounding seven Palestinians. Two homemade rockets launched from Gaza injured two Israelis earlier this week. Rami Al-Meghari has more.
An Israeli Army ground force swept into the southern Gaza town of Al-Qarrara this morning, leaving 7 Palestinians with gunshot wounds. The Islamic Jihad group says that two of its fighters were among the seven injured during the Israeli incursion. Local residents say the Israeli soldiers conducted house raids, arresting three people, including two brothers. On Tuesday, the Israeli army killed two members of the Al-Qassam brigades, the armed wing of the ruling Hamas party, when Israeli warplanes attacked the southern Gaza village of Wad Elselqa. Palestinian homemade rocket fire into in southern Israel wounded 2 Israelis earlier this week. In the same time period, the Israeli military has killed 2 Gazans and wounded 10 others by gunfire. Israeli Prime Minister Ehud Olmert and Palestinian President Mahmoud Abbas have both made contradictory statements in the past week about the possibilities for negotiating a ceasefire. For Free Speech Radio, I'm Rami Al-Meghari in Gaza.
Housing Bankruptcy Bill in Senate
The Senate has taken up legislation originally intended to help homeowners facing foreclosure, but at-risk homeowners may not be the ones to benefit most from the bill. FSRN's Leigh Ann Caldwell reports from Capital Hill.
After weeks of stalemate, Senate Republicans and Democrats agreed on a way to advance housing foreclosure relief legislation. But the process nearly fell apart over a controversial measure supported by housing advocates and opposed by the influential lending industry. The measure, which gained the support of only 36 senators, would have allowed people facing foreclosure to enter into bankruptcy court to re-negotiate the terms of their loans. (clip1) "The bankruptcy court has the legal authority to change the mortgage terms on my farm, or on my ranch, or on my vacation condo – I don't own one – on my vacation condo, or on my big boat, I just bought and can't make the payments on." Senator Richard Durbin, Democrat of Illinois, author of the bankruptcy amendment. (clip2) "But it can not change or modify the mortgage on your home." The measure failed. The watered down bill provides tax relief for home builders, home buyers, and home owners. Those facing foreclosure will receive little more than counseling. For FSRN, I'm Leigh Ann Caldwell.
FEATURES
Federal Regulators Defend Multi Billion Dollar Bailout
Top federal regulators were in the hot seat at a hearing before the Senate Banking Committee on the government's $30 billion bailout in the buy out of Bear Stearns by JP Morgan Chase. Committee members grilled witnesses from the Federal Reserve, the Treasury Department and the Securities and Exchange Commission. All three agencies defended the bailout and insisted that they had no prior knowledge of Bear Stearns' dire situation. FSRN's Karen Miller has more.
In spite of Russian opposition, a Bush-backed plan to build a missile defense shield in Czechoslovakia gained NATO endorsement at a summit in Romania today. Russia interprets plans to build a missile shield as menacing to its own security. Meanwhile, Germany and France are still opposing another Bush-backed plan to allow former Soviet states Ukraine and Georgia ascension into NATO – due to Russia's strong opposition. One the second day of the largest NATO summit in history, member countries are offering pledges of support for the Afghanistan mission. FSRN's Amy Miller reports from within the summit in Bucharest.

Swat Valley's Children Affected by Fighting
25,000 Pakistani soldiers have been fighting against militants of pro-Taliban cleric Maulana Fazlullah for the last five months in the scenic Swat valley of northwestern Pakistan. The fighting has displaced 200,000 people and destroyed health and educational infrastructures in the upper Swat valley. FSRN correspondent Shaheen Buneri reports on the impact the fighting has had on the region's children.
A human rights group in Indian-administered Kashmir has located up to 1,000 unidentified graves. The group suspects that the graves – scattered across a frontier district in the region – may hold answers to some of the thousands of disappearances that have taken place in Kashmir, mostly blamed on state security agencies during the two decade insurgency. FSRN's Shahnawaz Khan has more.

African Refugees Attacked by Egyptian Forces
Amnesty International is calling for a probe into the killings by Egyptian border guards of African refugees trying to enter Israel. Ten have been shot dead since the start of the year, including two from the Ivory Coast one week ago. About 5,500 African asylum-seekers crossed into Israel from Sinai last year and 2,200 in the past three months, despite the threat of deadly force by Egyptian security. Zack Baddorf reports from Tel Aviv on what the UN refugee agency calls a "crisis situation".