May 2, 2008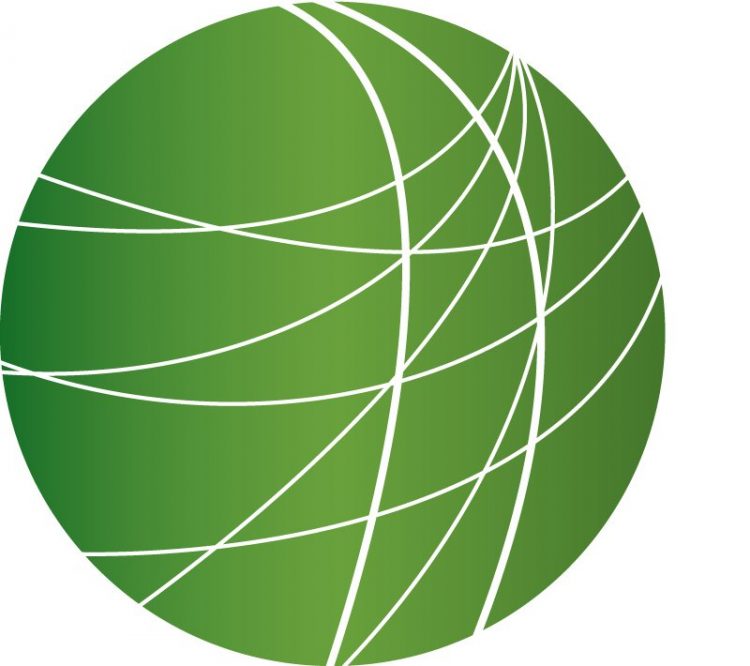 Congress Battles the Farm Bill
West Coast Ports Shut Down
May Day In Los Angeles
May Day in Oakland
Targeting Occidental Shareholder's Meeting for Toxic Pollution in the Amazon
HEADLINES
US Airstrike on Somalia
A new US airstrike on Somalia has reportedly killed a man believed to be an al-Qaida commander in the volatile African nation. The missiles dropped on the home of Aden Hashi Ayro also killed 24 other people who were either in his house or in nearby buildings. The Al-Shabab militia – the armed faction of the Islamic Courts Union – has vowed revenge and has warned US citizens to stay out of Somalia.
Official Results Released from Zimbabwean Election
Zimbabwe's electoral commission today ended more than a month of speculation by releasing the official results of the disputed presidential election. Davison Makanga reports.
The official results show that Zimbabwe's opposition leader Morgan Tsvangirai received more votes than incumbent Robert Mugabe, but failed to reach the required 50% majority needed to avoid a run-off
Tsvangirai's party, the Movement For Democratic Change or MDC, called the official results "scandalous daylight robbery". Tsvangirai won just under 48%, while the long-ruling president Robert Mugabe claimed 43%. Former Finance Minister Simba Makoni who ran as an Independent came away with a little over 8%. The MDC accused the electoral commission of announcing the results without independent verification. Election official Morgan Komichi said the electoral body abandoned the process midway. No date has been set for the presidential run-off, but analysts warn that Mugabe's ruling ZANU-PF party and its loyalists could launch a bloody crackdown to keep opposition supporters away from the polls. The MDC says that twenty-two of its supporters have been killed since the disputed March 29th election. For FRSN I'm Davison Makanga in Cape Town, South Africa.
Ousted Pakistani Judges May Return to Courtrooms This Month
Pakistani judges who were fired by President Pervez Musharraf last year could return to their positions later this month under the terms of an agreement negotiated by the opposition coalition parties. Musharraf removed around 60 judges from their posts after declaring emergency rule last November. The resolution to re-instate the judges must first pass through the National Assembly, where Musharraf loyalists have threatened to block it.
EPR Rebels Offer Talks With Mexican Government
The Mexican government appears to have accepted an offer to hold talks with the country's EPR guerrilla group – although the government's list of conditions for the talks could end up keeping the rebels from coming to the table. Vladimir Flores has more from Oaxaca.
Mexico's Interior Minister says that the Popular Revolutionary Army – or EPR – must first lay down its arms before the government will meet to negotiate an end to the long-running insurgency. The guerrilla group offered a truce earlier this week in exchange for proof that two of its leaders who disappeared last May in Oaxaca City are alive. The EPR rebels requested a handful of recognized social figures to act as intermediaries. Among them is Samuel Ruiz, the former Bishop of San Cristobal de las Casas, Chiapas who – in 1995 – mediated talks between the federal government and the Zapatista Army of National Liberation. Those named in the EPR request have agreed to act as intermediaries, but say the government's position on the offer is unclear, as it does not recognize them as mediators, but rather as "social witnesses". The guerrilla group has yet to respond to the government's counter-proposal. For FSRN, I'm Vladimir Flores in Oaxaca City.

50 Organizations Launch "Citizens' Walk for Human Dignity" in Arizona
A coalition of 50 local, state, and national organizations today launched a 130 mile march from Tucson to Phoenix to draw attention to what they say is a surge in hate crimes, racial profiling, and the illegal detention of Latino US citizens in Maricopa County, Arizona. The county sheriff, Joe Arpaio has made a name for himself nationally for policies such as tent city detention camps, chain gangs for male, female and juvenile inmates, and the creation of a deputized posse of armed private citizens to enforce rules ranging from traffic violations to federal immigration laws. The mayor of Phoenix – the largest city in Maricopa County – sent a letter last month to the Attorney General to request that federal authorities investigate what he calls a "pattern and practice of conduct that includes discriminatory harassment, improper stops, searches and arrests." The march that began today in Tucson will cover an average of 13 miles a day until it arrives in Phoenix on May 11th.
Al Jazeera Cameraman Sami al-Hajj Released from Guantanamo Bay
And finally, Al Jazeera cameraman Sami Al Hajj has been released from Guantanamo Bay after 6 and a half years of detention without charge. Al-Hajj arrived in his home country of Sudan early this morning where he was met by his wife and son. The US military denied it had released Al-Hajj, calling the move a detainee transfer to the Sudanese government. Al-Hajj arrived with two other former Guantanamo detainees. All three were freed by Sudanese authorities.
FEATURES
Congress Battles the Farm Bill
As consumers battle the rising cost of food, lawmakers in Congress battle the White House and each other over the Farm Bill. The legislation focuses on massive agri-business and does little to address the needs of everyday consumers. As FSRN's Karen Miller reports from the Capitol, the bill decides how much farmers are paid, how much food costs and who has access to nutritious food.
West Coast Ports Shut Down

West Coast dockworkers from San Diego to Seattle walked off the job Thursday to protest the war in Iraq and to commemorate May Day. The decision, made by the leaders of the International Longshoremen and Warehouse Union (ILWU) lead to the shutdown of 29 ports in California, Oregon and Washington. The West Coast employer's association of ship-owners has threatened court action against the union leaders. The dramatic walk-off is the first time in decades that organized labor has completely halted operations to protest a war. Joshua Emerson Smith reports from San Francisco, where longshoremen joined thousands of other May Day protesters calling for an end to the war in Iraq.
May Day In Los Angeles
International Worker's Day demonstrations took place around the world and across the US yesterday. An estimated 20,000 people took to the streets in Los Angeles: a much lower turnout than last year, that some say is a direct result of the LA Police Department's violent attack on demonstrators and the media at MacArthur Park last year. This year, more men and fewer families made up the roughly 5,000 peaceful march participants who gathered at the Park yesterday. Jose Portillo was one of this year's participants:
May Day in Oakland
In Oakland, people linked the labor movement and justice for immigrants for the third year in row, celebrating May Day with an immigrant rights march across the city. Elena Botkin-Levy has more.
Targeting Occidental Shareholder's Meeting for Toxic Pollution in the Amazon
Representatives from the Achuar people of Peru, together with environmental experts and supporters, addressed Occidental Petroleum's shareholders this morning in Los Angeles. They are demanding the company pay for clean up after 28 years of toxic pollution – due to oil drilling which they say has poisoned their community and environment. Dan Fritz files this report from KPFK in Los Angeles.
Argentine Human Rights Activist Kidnapped and Released
A human rights activist was kidnapped in Argentina this week; his disappearance prompted an intense manhunt and concern from rights groups. This is the third case in as many years of a human rights witness going missing since Argentina opened up Dirty War trials investigating rights violations. FSRN's Marie Trigona reports from Buenos Aires.