August 27, 2008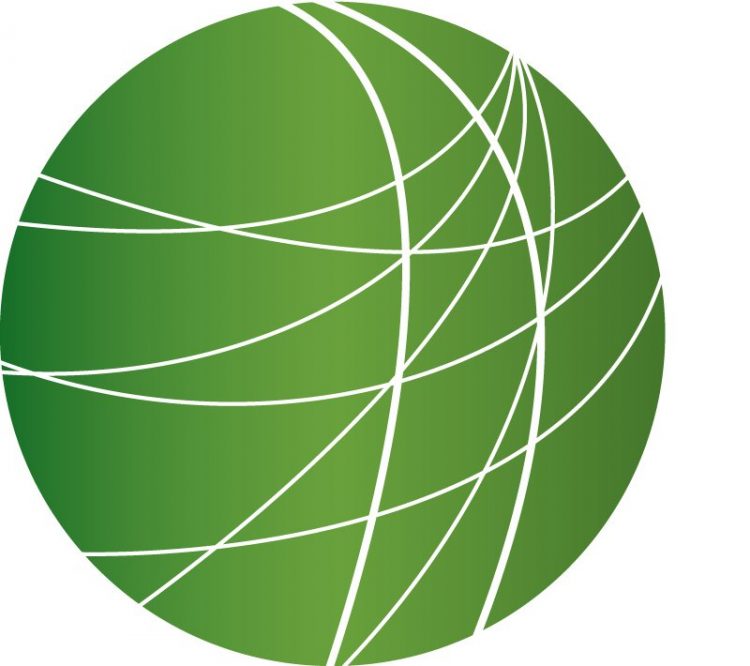 Updates From the DNC

Hillary Dazzles Delegates, Talks Healthcare
Biden to Accept Vice PresidentialNomination – Some Progressives Skeptical
Iraq Veterans Against the War Make their Point Heard
Groups Call Census Data Unrealistic
HEADLINES
Laurel Raid Ranks as Largest in US History with Nearly 600 Arrests
US Immigration officials have disclosed that they arrested 595 people at Monday's raid at an electric transformer manufacturing facility in Laurel, Mississippi. That makes the single workplace raid by far the largest in US history. The previous record holder was a May 12th raid at a meatpacking plant in Postville, Iowa. Immigration and Customs Enforcement says that 475 detainees were transferred to a facility in Jena, Louisiana. Another 106 have been released for "humanitarian" reasons, but ordered to wear electronic monitoring devices on their ankles pending an appearance before an immigration judge. Eight of the nearly 600 arrested have been charged with aggravated identity theft.

50 Year Floods in Bihar, India
Food riots have reportedly hit the Indian state of Bihar in the wake of severe flooding that has affected as many as 2 million people. Indian officials say 55 people have died in the worst flooding the state has seen in 50 years.

Hostage Situation in Jammu, Curfew in Kashmir
An ongoing hostage situation in the Indian province of Jammu has hightened tensions in a region already deeply divided by weeks of protests over a controversy fueled by the transfer of Kashmiri land to a Hindu shrine. Suspected Muslim militants are barricaded inside of a home with civilian hostages after carrying out a deadly attack this morning. Shanawaz Khan has more.

Police officials said the suspected Muslim militants had sneaked across the border from Pakistan to the Hindu-dominated Jammu belt of Indian-administered Kashmir. They said the militant attack was aimed to create communal divide in Jammu, where a controversy over the transfer of Kashmiri forest land to a Hindu shrine has already stirred up tension. The controversy has created religious and regional divide in Jammu and Kashmir, with Hindu-dominated Jammu province and Muslim-dominated Kashmir Valley staging parallel agitations. The dispute has sparked huge pro-independence demonstrations in Kashmir Valley. Indian authorities placed an indefinite curfew on the valley's districts on Sunday to prevent further demonstrations. Reports indicate that police have killed ten people during the curfew for allegedly attempting to protest. The strict curfew also applies to the media and emergency medical workers. Both paramedics and journalists report having been beaten by troops enforcing curfew. None of the Srinagar-based newspapers have hit the stands for the last three days. For FSRN, I'm Shahnawaz Khan in Srinagar.
Mugabe Plans to Form New Government Without Rivals
Zimbabwe's Incumbent President Robert Mugabe says he will soon appoint his new cabinet ministers  – but that the cabinet will not include members from rival party, Movement For Democratic Change. This, despite on-going talks to form a government of national unity. Davison Makanga reports.
The Movement For Democratic Change says it will not be part of a government formed before the conclusion of talks aimed at establishing a national unity agreement. The South African-mediated negotiations are currently deadlocked on the issue of executive power sharing between Robert Mugabe and opposition leader Morgan Tsvangirai. MDC spokesperson Nelson Chamisa said Mugabe's decision to appoint cabinet members before the conclusion of national unity talks is a sign of bad faith. [Chamisa] "If he decides to proceed with his so-called cabinet, it's just going to be a false cabinet. It's going to be on paper, but in practice they will not be able to deliver anything and that would be unfortunate for the country." Earlier this week, Mugabe appointed seven governors and senators from his party using presidential powers. The opposition says the act is testimony to his lack of commitment to the dialogue. Meanwhile, negotiators from Mugabe's Zanu PF and the opposition MDC party are set to resume talks tomorrow in South Africa. For FSRN, I'm Davison Makanga in Cape Town.
California AG Issues New Guidelines for Medical Marijuana
California's Attorney General Jerry Brown has issued new guidelines for medical marijuana production and distribution in an effort to clarify the difference between illegal and legal marijuana activity. FSRN's Christina Aanestad has more.
The guidelines create new rules for medical marijuana dispensaries and collectives operating in the state of California. Dale Gerringer, the California coordinator for the National Organization for the Reform of Marijuana Laws, says California's new guidelines are a message to the federal Drug Enforcement Agency to step aside while the state enforces it's own marijuana laws. [Gerringer] "The DEA has just been doing random raids down in Los Angeles that were pretty much smash and grab. They come in, they steal a computer, some cash and some pot and then they leave and don't come back." Gerringer says the guidelines will also provide clarity to local law enforcement on what is legal and illegal medical marijuana activity. Those guidelines allow 6 mature marijuana plants per patient – the same limits under Senate Bill 420, which established legal medical marijuana amounts for patients in California. But those limits are under going a legal challenge in the state supreme court.  The guidelines also include the taxation of medical marijuana dispensaries, and provide recourse for medical marijuana growers who are prosecuted but successfully argue a medical marijuana defense, to claim and receive their marijuana back.  I'm Christina Aanestad reporting for Free Speech Radio News.
FEATURES
Updates From the DNC
At least 4 more people were arrested yesterday by police – and today,
protestors are criticizing the fencing off of Civic Park. Organizers
for an annual event here that features food and entertainment, called A
Taste of Colorado, says its necessary to cordon off parts of the park
in order to set-up for the Labor Day event, which begins Friday… But
demonstrators say it's just another way to suppress free speech. Local
affiliate KGNU reporter Joe Banks is on the scene.
And in an update to the story we've been following this week from the
139 people arrested Monday night: sources say that those taken were
held for a combined 15 hours – and many of them were not afforded a
phone call. Some of those detained say that authorities blasted air
conditioning and refused to give them blankets to keep warm: no beds or
linens were provided in the so-called "GITMO on the Platt" facility,
where many people spent the night. Arrestees were flexi-cuffed to each
other and at least one pair say they were forced to use a porta-potty
together. We'll continue to follow this story, as well as the
development of a likely lawsuit against the City of Denver for various
violations – we'll also keep an eye on what's happening today on the
outside: where Rage Against the Machine is scheduled to play. We'll go
to headlines next, and then continue with our coverage of the
Democratic National Convention here in Denver.
Hillary Dazzles Delegates, Talks Healthcare
Senator Hillary Clinton gave a dynamic and persuasive address that
helped to rally the Democratic Party. During the primary season, Barack
Obama and Hillary Clinton attempted to differentiate themselves from
each other on health care.  Clinton devised a plan that mandated health
coverage, like Clinton, Obama supported the goal of universal coverage,
but he did not mandate health insurance. Leigh Ann Caldwell has more.
Biden to Accept Vice Presidential Nomination – Some Progressives Skeptical
Joe Biden will be accepting the vice presidential nomination tonight.
Biden, a Senator from Delaware, voted for the war and many grassroots
and progressive political activists are questioning Barack Obama's
pick. Norman Solomon is the author of War Made Easy; he's also the only
Obama delegates here at the convention who is critical of Biden.
Iraq Veterans Against the War Make their Point Heard
Yes it has… and members of Iraq Veterans Against the War are showing
the City of Denver what it's like to be occupied by a foreign military
force. They're using street theatre to educate Americans on some of the
realities surrounding US troop presents in Iraq. The group is wrapping
up three days of demonstrations during the Democratic National
Convention, where they have now teamed up with Rage Against the
Machine, and have staged a massive anti-war march to the Pepsi Center
today. FSRN's Blake Wesley has the story.
Groups Call Census Data Unrealistic
As highlighted last night on the Convention floor, one of the key
platforms at the DNC is to find a solution to the healthcare crisis in
the US. Millions across the country remain uninsured – and countless
low-income families and individuals are faced with hard choices daily,
like whether to buy prescription drugs or pay the utility bill. New
Census Bureau figures released this week state that the number of
people without health insurance dropped by more than a million in last
year. But a closer examination indicates that those numbers might not
paint an accurate portrayal of the uninsured. FSRN's Karen Miller
reports on the agencies new findings.
Native American Health Care Plan Hits a Snag
For sixteen years now, Native American tribal leaders have fought for
long-term federal funding for Indian healthcare programs. They
celebrated a major breakthrough early this year when the Senate passed
such a proposal. Since then, however, it's been stuck in the House. As
Yanmei Xie reports, the monkey wrench in the machine is an abortion ban.