May 5, 2008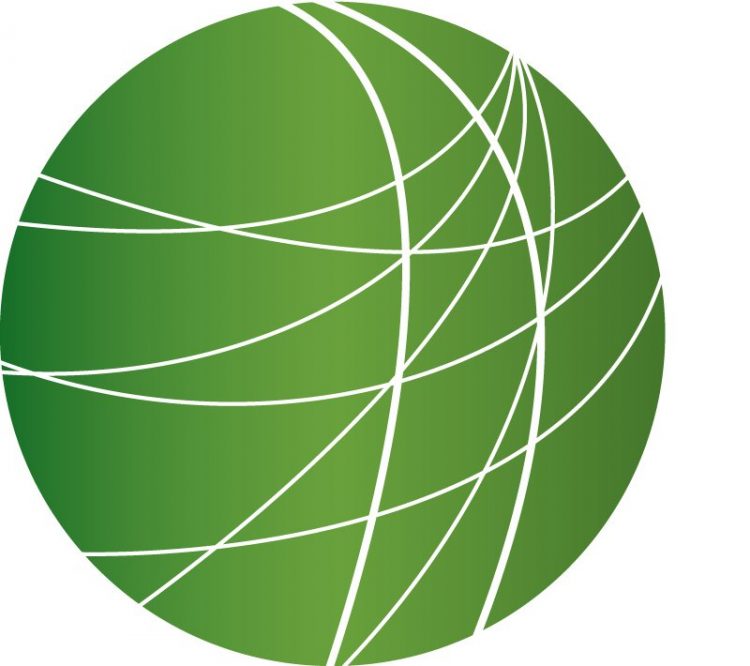 Devastating Cyclone and Relief Efforts in Burma
A Look at Tomorrow's Democratic Primaries
Bolivia's Richest Province Moves for Autonomy
Food Versus Fuel in Colombia and Beyond
Did the EPA Keep a Director from Doing Her Job?
HEADLINES
PROTESTS TURN VIOLENT IN SOMALIA
Protest continued today in the central Somalia town of Dusamareb where US missile landed last week and protests over food shortages turn violent in Mogadishu. FSRN's Emmanuel Okella reports from neighboring Uganda.
The Thursday US air raid targeted Aden Hashi Ayro, a senior commander of the militant group, al-Shabab. Ayro was killed along with four others in the house. Five other casualties were civilians from surrounding homes. Over a thousand residents of Dusamareb participated in weekend protests with many of them shouting anti American slogans. One of the demonstrators said they were worried about further attacks because US military planes continued flying over their city. Al-Shabab which the US links to Al-Qaeda controls Central and Southern Somalia. The group says it is a simply a Somali movement and rejects any involvement with Al-Qaeda. The Dusamareb protest came as similar riots broke in the capital Mogadishu today over food shortages. Troops opened fire and killed at tleast two people as tens of thousands of people rioted over high food prices. For Free Speech Radio News, Emmanuel Okella
FOOD CRISIS – BANGLADESH AND BUSH
Factory owners in Bangladesh have started distributing subsidized food to thousands of their lowest paid workers. Rising food costs forced many Bangladeshis to reduce the amount they eat each day.. Yesterday, the Bush administration announced an additional 40 million dollars worth of food aid for Bangladesh. This as President George W. Bush draws sharp criticism for comments he made Friday suggesting the expanding middle class in India is partly to blame for the world's food crisis. Bush said that wealth leads people to "start demanding better nutrition and better food" and that "causes the price to go up."
SCHOOL BOMBED IN DARFUR – CHILDREN KILLED
A primary school and a busy marketplace are bombed in Darfur. At least 13 are dead. The UN's Africa Union Mission in Darfur – or UNAMID — expressed concern at the rising toll of civilian deaths. F-S-R-N's Joshua Kyalimpa reports.
Aid organizations are reporting that of the thirteen people killed seven were children. According to the aid groups, a government plane bombed the village of Shegeg in what could be the deadliest bombing raid in Darfur in years. The Shegeg Karo School was hit while in session and one classroom was destroyed. Thirty-two other children were wounded. A market was also bombed. Six people were killed and twenty shops destroyed. It's not clear how many people were wounded at the market place. Hundreds of women usually gather there on market day. UNAMID has called the bombing raids unacceptable acts against civilians; compounding the extent of displacement, insecurity and untold human suffering they said they were mobilizing their helicopters to evacuate the injured. The Sudanese army has yet to comment about today's bombings but has repeatedly denied such attacks. The UN Security Council has banned all offensive flying in the area. Last week, a joint U.N.-African Union peacekeeping mission confirmed rebel reports of bombing in North Darfur despite government denials. Joshua Kyalimpa F-S-R-N Kampala, Uganda.

REBUILD IRAQ EXPO IN JORDAN
Five years after the invasion of Iraq, Jordan hosts a major Iraq reconstruction exhibition. Oula Farawati in Amman has the details.
Five years after the invasion of Iraq, several hundred companies from thirty countries convened in Amman for the 5th Iraq Reconstruction Expo These companies, which specialize in everything from water sanitation to manufacturing basic commodities hope to benefit from attractive contracts. The rebuilding of Iraq is considered the world's largest reconstruction process. The exhibition, which runs through Thursday, will showcase means to expedite the reconstruction. An audit by the Special Inspector General for Iraq Reconstruction has found that some 855 contracts to build schools, hospitals and transport systems were never completed because of high costs, logistical delays, poor performance and violent conditions. The BBC quoted audit officials as saying the reconstruction of Iraq has cost American taxpayers more than $107 billion. In Amman, Jordan, this is Oula Farawati reporting for FSRN.
OBIT – MILDRED LOVING
A black woman from Virginia whose lawsuit helped end bans on interracial marriage has died. Mildred Loving and her white husband, Richard, changed history in 1967 when the U.S. Supreme Court struck down laws across the country that prohibited interracial marriages. Loving told The Associated Press last year that she didn't set out to change history, but was just a girl who fell in love with a boy. Loving died Friday at her home. She was 68 years old.
FEATURES
Devastating Cyclone and Relief Efforts in Burma
Burma is reeling from the devastating cyclone that hit at speeds up to 150 miles per hour on Saturday. Officials announced the death toll at 4,000, but it is likely as high as 15,000 – thousands more are missing or displaced. UN agencies and the International Committee of the Red Cross are preparing emergency assistance, having received the military-ruled Burmese government's approval. FSRN's Ronald Aung Naing reports.
A Look at Tomorrow's Democratic Primaries
Voters in North Carolina and Indiana head to the polls tomorrow. These will be the 47th and 48th highly contested Democratic presidential contests. North Carolina will award 115 delegates, Indiana will award 72 – combined, that's more than Pennsylvania allocated two weeks ago. In the final stretch, a gas tax holiday is dominating the debate. Senator Hillary Clinton continues to point to the plight of working class truckers as reason to support a gas tax holiday. But truckers' organizations oppose the idea, calling it useless. Washington Editor Leigh Ann Caldwell reports.
Bolivia's Richest Province Moves for Autonomy
Voters in Bolivia's richest province, Santa Cruz, voted overwhelmingly for increased autonomy. President Evo Morales calls the process illegal and unconstitutional, even as three more provinces prepare for similar ferendums next month. FSRN's Diletta Varlese reports from Santa Cruz.
Food Versus Fuel in Colombia and Beyond
The so-called "food vs. fuel" debate continues at home and around the world. More and more land that was once used to grow food is now being used to grow crops intended for ethanol production. As the demand for biofuels increases, so does the price of corn and other crops used to create energy. The rising cost of energy also makes the transport of food more expensive: yet another contributing factor to the world food crisis. The situation is particularly critical for countries that import basic cereals like wheat. Manuel Rueda has this report from Colombia
Did the EPA Keep a Director from Doing Her Job?
The Environmental Protection Agency's Midwest Regional Director claims she was pushed out because she fought for stringent pollution controls. Mary Gade was wrangling to get Michigan's Dow Chemical to stop dumping dioxin in local water ways. FSRN Correspondent Matt Laslo reports from Washington.
Marching Against Racial Profiling and Hate Crimes in Maricopa County
Recent immigration sweeps carried out in Maricopa County, Arizona led residents of the town of Guadalupe to meet yesterday to discuss their options for terminating their public safety contract with the Maricopa County Sheriff's Office. Sheriff's deputies saturated the town in a two day operation last month, to question residents about their immigration status. Many residents of the heavily Latino and Yaqui Indian town complained of racial profiling and unlawful detentions. The Maricopa County Sheriff has gained national attention for creating a model for local enforcement of federal immigration laws; but some say that he's gone too far. A coalition of local, state, and national groups has launched a 130 mile walk through the Arizona desert to call national attention to what they say is a pattern of racial profiling, hate crimes, and violations of the constitution in Maricopa County. Shannon Young reports.