June 11, 2008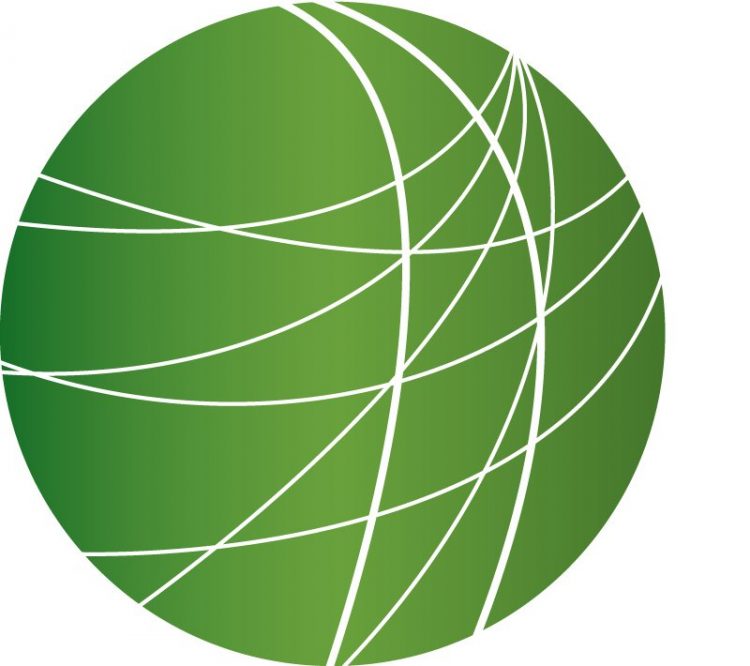 Kucinich Explains Impeachment Measure
Coalition Calls for Expansion of Unemployment
Brian Moore – Socialist Party USA Presidential Candidate
Trump Defends Plans to Develop Scottish Links
Chinese Chuck Plastic Bags
HEADLINES
Indian Guest Workers End Washington DC Hunger Strike
Indian guest workers who say they were tricked into accepting jobs in Mississippi shipyards post-Katrina have ended a 29 day long hunger strike in Washington DC. Some of the guest workers paid recruiters up to $20,000 to secure what they thought would be well paid jobs with a US green card. They say they found out later that their visas were only for temporary contract work and that they were required to live on-site at the shipyards in crowded dormitories under curfew. Since walking off the job in early March, the Indian guestworkers have made a number of influential allies, which according to the AFL-CIO's Zack Pesavento, had a role in the workers' decision to end their hunger strike today:
"The workers told us today that they were suspending their strike because they feel that they have strong allies both with the AFL-CIO and the rest of the labor community, the religious community and other legal representatives who are committed to standing with them in their fight until they receive justice here in the United States."
Although the hunger strike is over, the workers' demands remain the same. They want the Department of Justice to allow them to remain in the US long enough to complete a federal anti-trafficking investigation against their former employer, Signal International. A representative from the Department of Justice has agreed to meet with the guestworkers early next week.
Ranks of America's Underinsured Swells by 60%
A report released today in the journal Health Affairs finds that the number of American adults without adequate health insurance rose by 60 percent between 2003 and 2007. Ann Raber reports from Houston.
The findings are in stark contrast to many statistics regarding how many Americans have health insurance. The authors, from the New York City-based Commonwealth Fund, point out that many statistics on health insurance center around are one yes or no question; "Do you have health insurance or not?". These studies have ignored the substantial number of Americans who are underinsured — people who have health insurance, but whose coverage is inadequate to meet their basic healthcare needs. Previous studies have also ignored the financial hardship of the co-pays required by private insurance plans. The idea that private health insurance companies will compete to give consumers quality healthcare at a low cost is appealing to many Americans, and to lawmakers from both parties. However, according to the Commonwealth Fund's report, the current system ignores the dollar-to-dollar reality that Americans face in paying out of pocket for necessary medical care. For FSRN in Houston, this is Ann Raber.
South Korean Cabinet Resigns
More bad news for South Korea's President Lee Myung Bak. His prime minister and all members of his cabinet have handed in their resignations following massive protests against the import of American beef. It's a move aimed at calming public anger sparked by fears over mad cow disease. Jason Strother has the story from Seoul.
With just over 100 days in office, President Lee Myung bak is pledging to make another fresh start with the public. It's not clear yet though whether he will accept all the resignations of his cabinet and the prime minister. Protests condemning his decision to lift the five year long ban on American beef have caused a political crisis. On Tuesday, at least 80 thousand demonstrators rallied in downtown Seoul demanding a renegotiation of the beef deal. Lee has for the moment suspended imports but his office says renegotiation is not an option. Lee, who won the presidency in a landslide victory, has seen his approval rating dip below twenty percent in recent weeks. Many South Koreans accuse him of acting like an authoritarian CEO and not a democratically elected leader. Yi Kiho, director of the Nautilus think tank's Seoul branch, says Lee's administration needs more transparency. (Yi clip) "The real problem is that the President Lee Myung Bak regime has lost their trust from the people because they do not have any communication before in the process." Protest organizers plan to hold more rallies this weekend and labor unions are threatening to organize a massive work stoppage next week to show their anger toward Lee's policies. For Free Speech Radio News, I'm Jason Strother in Seoul, South Korea.

Israel to Hold Off on Major Gaza Offensive for Now
The Israeli cabinet has decided to put off a large military offensive against the Gaza Strip in order to give more time to Egyptian-mediated ceasefire talks. FSRN's Rami Al-Meghari has more.
Israeli government spokesman Mark Regev said today that Tel Aviv has decided to delay a large military offensive against Gaza in order to give more time for Egyptian-mediated ceasefire talks with Hamas and other Palestinian factions. Regev clarified that putting off such an operation would not affect ongoing Israeli army actions against those who fire homemade rockets from Gaza onto nearby Israeli towns. Israel wants a truce deal that does not include lifting a one-year-old Gaza blockade, but rather involves the release of captured Israeli soldier Gil'ad Shalit and a crackdown on arms smuggling from Egypt into Gaza. Hamas says the Shalit case is a separate issue and insists that the siege be lifted. Meanwhile, Three Palestinians including a fighter, an adult civilian, and a nine-year-old girl died today in two separate Israeli attacks. The Egyptian-mediated ceasefire talks are reportedly at a standstill as Hamas awaits an Israeli response to a list of questions. For Free Speech Radio News, I am Rami Almeghari in Gaza.
Fresh Convictions in Chile for Pinochet Era Crimes
A Santiago Court today sentenced 9 retired Chilean Army soldiers for the illegal exhumation of bodies of victims of human rights violations during the Augusto Pinochet military dictatorship. Jorge Garretón has more.
The 9 retired soldiers were found guilty in the so-called "television set removal" case; an operation involving the illegal exhumation of the bodies of people killed after torture. Television sets removal, was a code name given by the dictatorship to the act of the disposing of bodies buried in clandestine plots. The removal operation began after the discovery of partially burned bodies in clay ovens outside Santiago. The military dictatorship ordered local regiments to set up groups to dig up and dispose of the bodies of those killed in detention or torture. The bodies were then either weighted down and thrown into the ocean or blown up with dynamite. The case explains how some the bodies of the more than 2100 disappeared during the Augusto Pinochet dictatorship vanished. The 9 retired soldiers received minor home reclusion sentences and fines. The prosecuting judge justifies the light sentences because these soldiers were the last link in a long chain of human rights violations. Chile prosecutes its own human rights violators at a rate unprecedented by any other Western country. For FSRN this is Jorge Garretón in Santiago.
FEATURES

Kucinich Explains Impeachment Measure
Ohio Democrat and former candidate for the US presidency, US Representative Dennis Kucinich spent nearly five hours Monday evening in the House of Representatives introducing some 35 Articles of Impeachment against President George W. Bush. More than twenty of the Articles relate to the attacks of September 11 and the subsequent war on Iraq. Other allegations include Tampering with Free and Fair Elections, Conspiracy to Violate the Voting Rights Act of 1965, Misleading Congress and the American People in an Attempt to Destroy Medicare, Failure to Plan for the Predicted Disaster of Hurricane Katrina, Failure to Respond to a Civil Emergency and Misleading Congress and the American People, Systematically Undermining Efforts to Address Global Climate Change. The Speaker of the House, Representative Nancy Peolsi of California, has said that impeachment is not on the table. Representative Kucinich joins us today from Washington. Mr. Kucinich – as this measure to impeach the President is clearly doomed to fail – why introduce it, and why now?
That was US Representative Dennis Kucinich of Ohio. He spoke with us today from his office on Capitol Hill. After we spoke, the House voted to refer the matter to the House Judiciary Committee.

Coalition Calls for Expansion of Unemployment
A coalition of economists and labor activists gathered this week in Washington to call for Congress and the White House to tack 13 additional weeks onto the 6 month unemployment insurance benefit program. The call comes less than a week after the labor department released its worst employment numbers in over 20 years showing the jobless rate up five-and-a-half percent in May. Max Pringle reports.

Brian Moore – Socialist Party USA Presidential Candidate
Last fall, while the presidential hopefuls from the two major parties were gearing up for a season of primary elections, the Socialist Party USA chose their 2008 presidential nominee. He's Brian Moore, of Spring Hill, Florida, just north of Tampa. But, as Seán Kinane reports, being the nominee of a minor party does not necessarily get someone on the ballot.

Trump Defends Plans to Develop Scottish Links
Property Tycoon Donald Trump was back in New York today, after a dramatic visit to Scotland. While there, he gave evidence before a public inquiry into his plans for a multi-billion dollar golf resort on a sensitive area of the Aberdeenshire coast. Mr. Trump also made a brief stop on the remote Hebridean Island of Lewis; ostensibly to get in touch with his Scottish roots – but as Tom Allan reports, not everyone was convinced of the sincerity of his visit.

Chinese Chuck Plastic Bags
China has taken a major step to reduce solid waste by banning free plastic bags. Stores must now charge for the most common ultrathin plastic shopping bag – and the fees are changing consumer behavior. Adelaide Chen reports on China's latest environmental effort.

Commentary By Mumia Abu-Jamal
Is Obama's Victory Ours?