August 7, 2008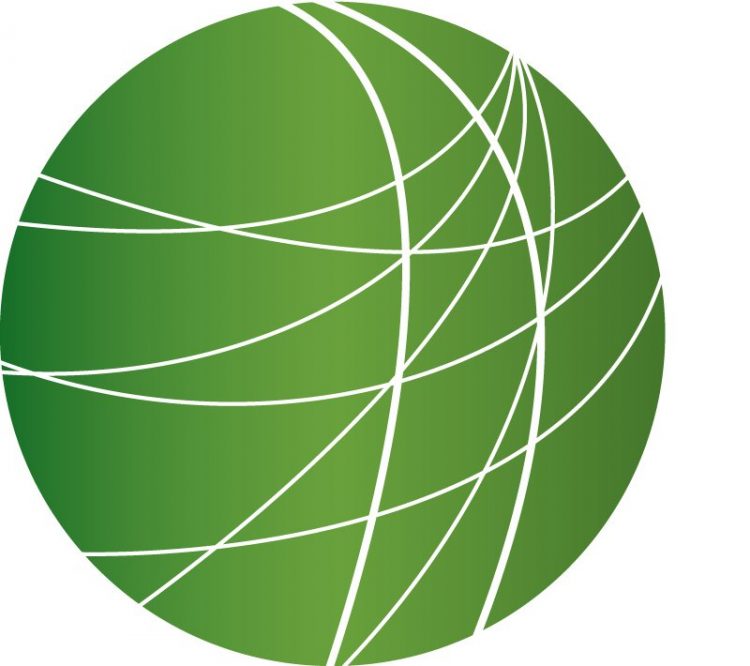 Tibetans in India Protest China One Day before Start of Beijing Games
Groups Call on McCain to Stand Against Torture
Denver Court Rules on DNC Protest Case
Environmentalists Split Over EPA Bio Fuels Decision
Two-Way – Daniel Hernandez on AIDS Conference
HEADLINES
Pakistan's Musharraf Faces Possibility of Impeachment
Pakistani President Pervez Musharraf is one step closer to losing power after the ruling coalition in Parliament announced it may begin impeachment proceedings against the former general. Musharraf seized the presidency in a 1999 coup, but later sealed his hold on power through elections. Today's announcement forced Musharraf to definitively cancel his plans to travel to Beijing to attend the opening ceremony of the Olympic games. A successful impeachment effort will require a 2/3 Parliamentary majority. But under Pakistani law, Musharraf has the power to dissolve parliament. Analysts also point to the uncertain factor of how the military will react to the possible impeachment of its former top general.
Humbolt Added to List of Northern CA Counties Under State of Emergency
Wildfires continue to burn in Northern California. The state's governor, Arnold Schwarzenegger, has declared an emergency in Humboldt County due to unprecedented smoke and poor air quality. Christina Aanestad has more.
A total of 13 counties in Northern California are under a state of emergency since dry lightening strikes in late June sparked more than 1700 separate fires across the heavily-forested region. State officials are now warning of unhealthy air quality in Humboldt County, urging people to limit outdoor activity. A helicopter carrying Oregon-based firefighters crashed earlier this week in nearby Shasta Trinity National forest. Eight firefighters and the helicopter's pilot are missing and could be dead. 4 others survived the crash with injuries. One survivor told the Los Angeles Times that a rotor seemed to have collided with a tree during takeoff from the clearing where the firefighters were being picked up after 3 days on duty. Calfire officials estimate more than 1 million acres have burned across Northern California. The estimated cost? 300 million dollars. Calfire reports most of the fires have been contained, however some fires may not be put out until the start of the fall rains. Northern California's fire season lasts through October. Dry lightening warnings were issued earlier this week in Mendocino County. Calfire officials say the fire season in southern California is now year round. I'm Christina Aanestad reporting for Free Speech Radio News.

Embattled Detroit Mayor Behind Bars
The embattled mayor of Detroit will be spending the night in jail upon orders from a district court judge. Mayor Kwame Kilpatrick was found to have violated his bond for a recent trip across the Detroit River to Windsor, Canada. Kilpatrick said the trip was part of official business related to the sale of half of the tunnel connecting the two cities. The mayor is facing charges of official misconduct, perjury and obstruction of justice stemming from allegations that he lied under oath about a suspected affair with his former chief of staff. Kilpatrick, who has refused to step down, is due in court again tomorrow.

Native Hawaiians Block Construction of Mansion Atop Burial Ground
Hawaiian activists are set to block the construction site of a mansion being built on top of a Hawaiian burial ground on Kauai. Anne Keala Kelly reports.
[Rogers clip] "Our kupuna cannot speak because they are in the spiritual realm, but they are here and we are speaking for them. They are speaking through us." That's Puanani Rogers, one the Hawaiians who have been camping out on Naue, a scenic beach on Kauai's North Shore. She is speaking to one of the builders hired by wealthy developer and California resident Joseph Brescia. Brescia was given permission by the state of Hawaii to build a 7500 square foot vacation home on top of a Hawaiian burial ground. [Sausen clip] "This is not the first time I've been up against this man. He moved my kupuna to put a septic tank." Louise Sausen, longtime area resident and genealogical descendant of the Hawaiians buried along the shoreline, is referring to the other vacation homes on burials along this beach that Brescia has already built and sold. Construction on top of the burial ground began last month. Rogers, Sausen and other Hawaiians will be protesting further work at the site today in hopes that the state will intervene and protect the Hawaiian remains interred there. For FSRN, I'm Anne Keala Kelly.

Kirkuk Dispute Delays Iraqi Provincial Elections
A dispute over control of the northern Iraqi city of Kirkuk has delayed parliamentary approval of a law that would have laid the groundwork for regional elections in 2009. The semi-autonomous region of Iraqi Kuristan wants to annex Kirkuk into its territory, while members of other ethnic groups residing in the oil-rich city want it to remain under the jurisdiction of the central government. The Iraqi parliament failed to resolve the issue before it's summer recess.
FEATURES
Tibetans in India Protest China One Day before Start of Beijing Games
President Bush Calls on China to Protect Basic Freedoms After facing pressure from human rights groups and members of Congress, President Bush today took a public stand on Chinese human rights. Speaking in Thailand on his way to Beijing for the opening of the Olympic Games, Bush called on China to give its people basic freedoms.Meanwhile, Tibetan exiles in India have intensified their anti-China protests, just one day ahread of the start of the Beijing Olympics. Members of the exiled community have been holding rallies and demonstrations across the world to protest against Chinese repression in Tibet. They have now launched a mass movement in India, to garner international attention to their struggle. India is home to the largest number of Tibetan refugees and it also houses the Tibetan government in exile. Bismillah Geelani has more.
Groups Call on McCain to Stand Against Torture
Anti-torture groups are calling on Republican Senator and Presidential hopeful John McCain to oppose torture. We hear from Joshua Casteel, who served as a US Army interrogator at Abu Grahib and from School of the Americas Watch fouder Father Roy Bourgeois, founder of School of the America's Watch.
Denver Court Rules on DNC Protest Case
A Denver court ruled that the City of Denver can cordon off protestors away from the upcoming Democratic National Convention site behind wire blockades.  Protesters said the City and the Secret Service are ignoring the right to free speech. In the court case, the City said the protest zones will be put in palce for security reasons. Blake Wesley files this report from Denver.
Environmentalists Split Over EPA Bio Fuels Decision
The Environmental Protection Agency rejected a request by Texas Governor Rick Perry today to waive a federal mandate that blends 9 million gallons of corn based ethanol into gasoline. Perry says the mandate increases the cost of corn, and is hurting live stock producers who buy corn as feed. As FSRN's Karen Miller reports, environmental groups are split on today's decision.
Two-Way – Daniel Hernandez on AIDS Conference
The International AIDS Conference continues in Mexico City this week, where more than 25,000 doctors, policymakers and activists are gathered to strategize on ways to tackle the pandemic. We speak to Daniel Hernandez, a freelance journalist, former staff writer at the LA Weekly and LA Times, who is currently working on a book about subcultures in Mexico City and is blogging about the conference.
Street Beat: Sex Workers at 2008 AIDS Conference
One of the many controversial issues to emerge at International AIDS Conference is a long-standing divide between those forming HIV/AIDS policies and those most affected, who are often left at the sidelines. One marginalized group – sex workers – has struggled for years to get their voices included in the discussion. But some sex workers at the conference in Mexico City reported being told there was no scholarship money for registration fees, while others were told that they needed to speak English. Some did get into the events, which drew some 25,000 people, and FSRN contributor Darby Hickey was there to record their messages in our latest edition of Street Beat.