June 12, 2008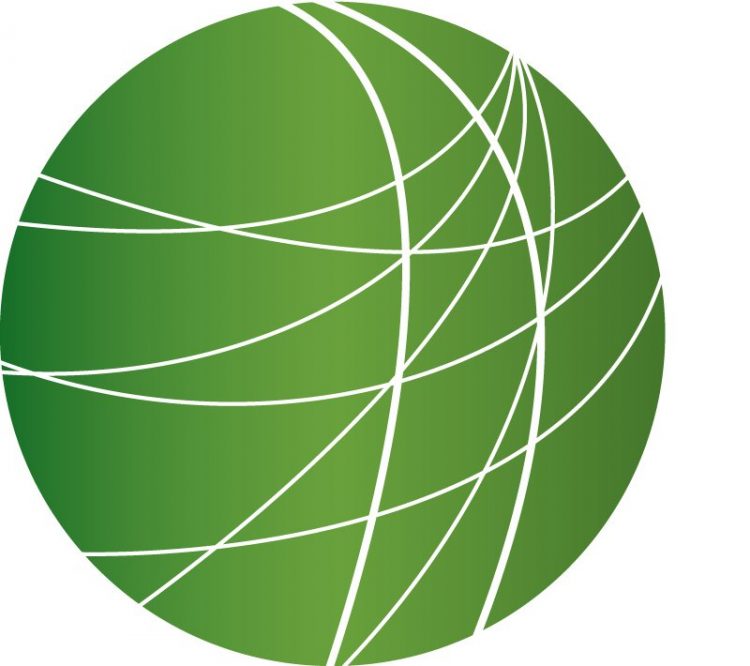 Supreme Court Rules in Favor of Gitmo Detainees
UN Report – Corruption in Asia-Pacific Region
Paris Conference Nets 20 Billion in Afghan Aid
US Drone Strikes in Pakistan
HEADLINES
Irish Vote on Lisbon Treaty
Voters in Ireland go to the polls today for a referendum on a European Union Treaty. Maeve Conran has the story.
The Lisbon Treaty replaces the draft European constitution that was rejected by voters in France and the Netherlands in 2005. European Union heads of State signed the treaty last December in the Portuguese capital, but it must be ratified by all 27 member states before it can come into effect next year. Two new posts would be created, long-term president of the European Council, and a new post of EU foreign policy chief. The Treaty would also lead to further military co-operation between member states, with the option of creating an EU-wide defense policy. Ireland is the only country of the 27 member states to put the Treaty to a popular vote as its constitution requires any treaty amendments be decided by referendum. Other member states are ratifying the treaty through parliamentary decisions. A "no" vote would mean the expanding EU would continue to operate under current rules. Observers say this means chaos for the European Union which is struggling under cumbersome administrative procedures. Groups in Ireland campaigning for a No Vote included the nationalist party Sinn Fein and the Workers Solidarity Movement. They say the Treaty would lead to the militarization of Europe and put Ireland's neutrality in jeopardy. Exit polls show that today's voting has been mixed but the outcome won't be clear until Friday. For FSRN, this is Maeve Conran.
House Passes Measure to Extend Unemployment Benefits
The US House of Representatives pass legislation today that would extend unemployment benefits by 13 weeks nationwide. Recent government data indicates that unemployment rates have risen to 5.5%, but the White House says that's not enough to justify an extension of unemployment benefits. The measure faces opposition from Senate Republicans and the White House has already threatened a veto.

Protests Across Peru Against Mining Reforms
Proposed changes to Peru's mining laws have sparked major demonstrations in some of the country's mineral rich areas. Pamela Cueva has more from Lima.
The copper-rich province of Moquegua is in its second day of a complete shutdown strike which includes a blockade of an important highway that connects Lima with the Chilean border. Fourteen local mayors from the region have begun a hunger strike to demand a meeting with the Peruvian prime minister. A mobilization of thousands in the province of Ancash, north of the capital, has been credited with pressuring congress to table the legislation for a later debate. There were also protests in Huancayo about holding mining companies accountable for environmental pollution. Currently, revenue from mining taxes goes to local and regional governments in mineral rich areas. This money is primarily used for public infrastructure projects. The proposed mining reforms would instead channel revenue to formal mine workers. Since around 80% of all miners are informal contract workers, critics say it takes mining revenue out of public hands. Some demonstrators say that any changes to the mining law must include stricter regulations and oversight of mining operations. For FSRN, this is Pamela Cueva in Lima.

Canadian Govt Officially Apologies to Native People
The Canadian Prime Minister issued an official apology yesterday to indigenous people across the country for the government's complicity in the now defunct residential school system. Aaron Lakoff has more from Montreal.
Canadian Prime Minister Stephen Harper issued an official apology yesterday in Ottawa on behalf of the government of Canada for its residential schools. Around 130 of these schools existed across Canada throughout the 20th century, with the last one closing in 1996. During this period, it was government policy to remove thousands of indigenous children from their families, and bring them to these church-administered boarding schools where speaking their native languages and practicing their culture was strictly forbidden. Many children were beaten, sexually abused, and some were even killed. Stuart Myow is the Wolf Clan representative of the Mohawk Traditional Council in Kanawake, near Montreal, [clip, Stuart Myow] "First off, an apology is a good first step. The second step is that they must fix what they have done." While Harper's apology was a historic event, the fact that the same Canadian government voted against a declaration on the rights of indigenous peoples at the UN last year has many skeptical about the apology's sincerity and actual ramifications. This is Aaron Lakoff reporting for FSRN from Montreal, Canada.

Albert Woodfox of Angola 3 Could Get A New Trial
A federal magistrate has issued a ruling that could grant one member of the Angola 3 a new trial and possibly impact the case of another. Magistrate Christine Nolan determined that Albert Woodfox received inadequate and faulty representation at the trial that resulted in his conviction for the 1972 killing of a prison guard at Louisiana's Angola penitentiary. Herman Wallace, the other member of the Angola 3 still in prison, was convicted on similar charges in a separate trial. Albert Woodfox, spoke to Prison Radio after the ruling:

[Woodfox clip] "For me, it gives me an opportunity to continue to struggle in a bigger arena. It's the ending of one chapter and the begining of another chapter. The struggle is paramount and that's how Herman and I see this ruling. Although I may be the direct recipient of it, we're hoping that it has an effect for so many other people held illegally and unconstitutionally in prisons across America."
The case of the Angola 3 is perhaps best known because the men each served over 30 years in solitary confinement, more than any other US prisoner. Whether Woodfox's conviction will be overturned or if it will go to a new trial depends on how a federal judge rules on Magistrate Nolan's recommendation.
FEATURES
Supreme Court Rules in Favor of Gitmo Detainees
In a major blow to the Bush Administration, The Supreme Court ruled that detainees held at Guantanamo Bay have the right to challenge their detention. In a 5-4 decision, justices said that habeas corpus hearings should quickly be given to detainees. Legal scholars predict that this could mean the end of the Guantanamo Bay Detention Center. Leigh Ann Caldwell reports from the nation's capitol. In another ruling released by the High Court released today, Justices decided against two U.S. citizens detained in Baghdad who tried to use American courts to challenge their detention. The men, who are being held by the US military, claim they will face torture if they are turned over to Iraqi authorities. The court rejected the administration's arguments that the two men have no rights whatsoever to habeas corpus, but held that US Courts do not have the power to block their transfer to a foreign country for criminal prosecution.
UN Report – Corruption in Asia-Pacific Region
Cleaning up the police, health, education and environment sectors should be a top political priority in the Asia-Pacific region, in order to loosen the stranglehold of corruption on the lives of the poor. That's according to a new United Nations regional report released in Indonesia today. Titled Tackling Corruption, Transforming Lives the report looks at how everyday 'petty' corruption smothers opportunities for the most vulnerable people, limiting their access to education and compromising basic health services. Rebecca Henschke has the story.
Paris Conference Nets 20 Billion in Afghan Aid
French Foreign Minister Bernard Kouchner announced that eighty donor-countries and international organisations pledged 20 billion dollars in aid to Afghanistan at a one-day conference in Paris today. The Afghan government presented a new strategy which aims to pass responsibilities from US-led troops and international aid organisations to Afghans. Tony Cross reports from Paris.
US Drone Strikes in Pakistan
Analysts believe Tuesday's airstrike on a Pakistani tribal area has strained relations between US and its front-state ally in the war-on-terror. US drones have launched four attacks in the past two months in Pakistani tribal areas claiming many lives. However, this week's attack that killed eleven soldiers and injured nine others sparked great anger in Pakistan. From an Army Spokesman to the country's Prime Minister, nearly every leader has condemned the attack. FSRN correspondent Rahman Ullah spoke with a Taliban fighter who was injured in the attack who says that US drone fire first hit the Pakistani security forces check post.
Police in Washington DC have started using check points
Police in Washington DC have started using check points to limit public access to residential neighborhoods they deem to be violent areas. The first such roadblock opened on Saturday. On the day the checkpoint was closed, FSRNs Naji Mujahid visited the neighborhood and talked with residents.