June 25, 2008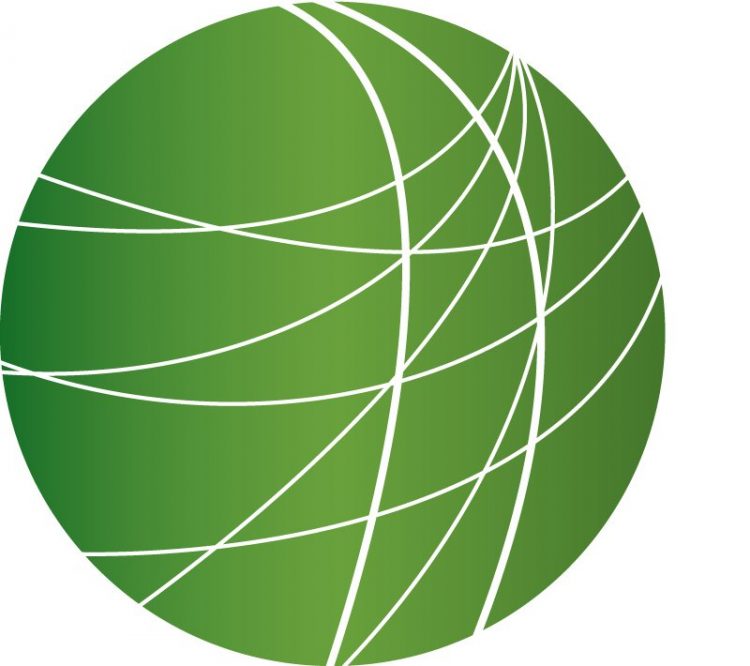 Zimbabwe Opposition Leader Calls for Transitional Government
ACLU Challenges State Department's Use of Ideological Exclusion
EU to Start Clamping Down on Undocumented Immigrants
Colombo Operation Trial in Chile
Sarkozy in the West Bank
HEADLINES
SCOTUS Wrap Up
The Supreme Court handed down a slew of decisions today, just before their session ends for summer recess. Leigh Ann Caldwell reports.
One ruling was on the Exxon Valdez oil spill. The court concluded that Exxon must pay punitive damages, but far less than requested by those who said their livelihoods were impacted by the 1989 accident that spilled millions of gallons of crude oil into the waters near the Alaskan coastline. Instead of 2.5 billion dollars, which would have been the largest punitive damage award in US corporate history, the court ordered Exxon to pay 500 million dollars. The decision was unanimous. Justice Alito recused himself from the ruling as he owns stock in ExxonMobil. In another decision, the court ruled that rape of a child cannot be punishable by execution. The 5-4 decision said that the death penalty for a crime that did not result in death would violate the 8th amendment protections against cruel and unusual punishment. Justice Kennedy read the majority opinion with the four conservative justices dissenting. The court is expected to hand down all remaining decisions tomorrow. For Free Speech Radio News, I'm Leigh Ann Caldwell.
Israel Seals Off Gaza Crossings
Israel completely sealed off all of Gaza's crossings today as the fate of a 6 day old ceasefire appears uncertain. Rami Almeghari has more from Gaza City.
The Israeli closure of Gaza's border terminals comes less than one week after the start of a ceasefire deal between Hamas and Israel. Since last Thursday, Israel has allowed increased shipments of essential commodities into the coastal territory. But those shipments came to a halt today after the armed wing of the Islamic Jihad group claimed responsibility for homemade rockets launched from Gaza yesterday. The group says the rocket fire came in response to an Israeli Army assassination of a Palestinian fighter in the West Bank. Hamas has said it will not police other factions for compliance with the ceasefire, but the ruling party of Gaza has called on all Gaza-based armed factions to exercise restraint. Meanwhile, the Israeli army shot and wounded an elderly Palestinian farmer in southeastern Gaza today in what was the first Gaza-based causality since the start of the Egyptian-mediated ceasefire last Thursday. Both Hamas and Israel point fingers at each other as violating the terms of the 6 day-old truce. Israel has annouced that the border crossings will remain closed until further notice. For Free Speech Radio News, I am Rami Almeghari in Gaza.
Taliban Militia Kills Two Dozen Members of a Pakistani Tribal Peace Commission
Pakistani officials say they have retrieved the bullet-riddled bodies of 24 tribesmen from a regional peace committee. Pro-Taliban militants abducted the men on Monday from a town near the Afghan border. Rahman Ullah has more.
The 24 bodies were found dumped along bodies were found dumped along a roadside near South Waziristan in the Pakistani tribal areas along the border with Afghanistan. Eyewitnesses say some of the corpses were badly mutilated. A regional Taliban militia, the Tehreek-i-Taleban Pakistan, has claimed responsibility for the killings, saying the men were involved in criminal activity. However, local officials say the men were all members of a peace committee formed by the Bhittani tribal elders to contain unrest and militancy in their area. The kidnappings came after the Taliban militia launched an attack on government-allied tribesmen in Jandola on Monday. The ruling coalition government initiated peace talks with Taliban commanders in South Waziristan after coming into power in February on the condition that Taliban militias cease their attacks on security forces. This week's violence could potentially derail those talks. Prime Minister Yousaf Raza Gilani held a meeting today with top political leaders and army chief Gen Ashfaq Pervez Kiani has authorized operations to stop cross border movement. For Free Speech Radio News, this is Rahmanullah, in Peshawar, Pakistan.
Everglades Recuperation Project
Florida Governor Charlie Crist has announced a plan that would be the largest conservation land deal in the state's history. Mitch Perry reports from Tampa.
The deal involves the purchase of 187,000 acres of farmland that will be used to help restore a more natural flow of water through the Everglades. The state will pay $1.75 billion to the U.S. Sugar Corporation and will give them 6 years to close its operations. U.S. Sugar accounts for about 40 percent of all sugar produced in the Everglades. The land being purchased will be used to recreate the 'missing link' between Lake Okeechobee and the Everglades, restoring historic water flows that modern farming had cut off. Kirk Fordham is the CEO for the Everglades Foundation. He called the event a 'breath taking announcement": [clip] "We really consider this plan a once in a generation opportunity that will move Everglades restoration forward beyond all expectation." Eight years ago the Clinton administration agreed to a federal partnership with Florida to split the costs of an $8 billion dollar project to save what is left of the Everglades, which once covered 4 million acres but now is just half that size. But the Federal Government has come up far short of their amount of the plan. So far, they've spent just $350 million dollars, compared with the state paying $2 billion dollars worth. Mitch Perry, FSRN, Tampa.
FEATURES

Zimbabwe Opposition Leader Calls for Transitional Government
Zimbabwe's opposition leader Morgan Tsvangirai has called for a transitional government paving way to a democratic election. Tsvangirai, who pulled out of the country's Presidential elections that were scheduled this Friday, was speaking shortly after leaving the Dutch Embassy where he had sought refuge citing fears for his life. Davison Makanga reports.
ACLU Challenges State Department's Use of Ideological Exclusion
The American Civil Liberties Union is in federal court today – accusing the US government of censorship at the border. The case involves Professor Adam Habib, a South African scholar who was deported when he arrived in the US in 2006. The State Department eventually sent Habib a letter citing his involvement in what they called "terrorist activities" as the reason his visa was revoked – but the ACLU claims that the US has no legitimate grounds on which to deny Habib entry, and that he is instead being unfairly targeted for his critiques against the Bush administration. The ACLU adds that prohibiting Habib from entering the country to speak to audiences prevents US citizens and residents from hearing speech that is protected by the First Amendment. We spoke with ACLU Senior Attorney Judy Rabinovitz about the Case.
EU to Start Clamping Down on Undocumented Immigrants
There has been a global outcry from Latin American nations and from international human rights groups, responding to a European Union vote last week to enforce what's called the Returns Directive – which deals with the deportation of undocumented immigrants. South America's Mercosur trade bloc is strongly condemning the new laws, while Spain stated yesterday that it would not change its immigration policy. The new directive comes after two years of negotiations, and while some have dubbed it a draconian crackdown enforcing the "Fortress Europe" mentality, others say it's an important step towards standardizing immigration policies across the EU. Cinnamon Nippard has more from Berlin.
Colombo Operation Trial in Chile
98 former members of Chile's secret police are on trial for their part in the so-called Colombo operation, which resulted in the murder and disappearance of 116 opponents of Augusto Pinochet's dictatorship. The Colombo trial is another example of Chile's efforts to bring dictatorship-era human rights violators to justice. As FSRN's Jorge Garreton reports from Santiago, the legal process continues despite efforts from certain sectors of society to end all prosecutions.
Sarkozy in the West Bank
French President Nicholas Sarkozy was in the West Bank yesterday, where he pledged in a meeting with Palestinian President Mahmoud Abbas to construct an industrial zone in the city, calling on Israel to freeze settlement activities. FSRN's Ghassan Bannoura reports.
A Commentary By Mumia Abu-Jamal
A commentary by death-row inmate, Mumia-Abu Jamal