August 12, 2008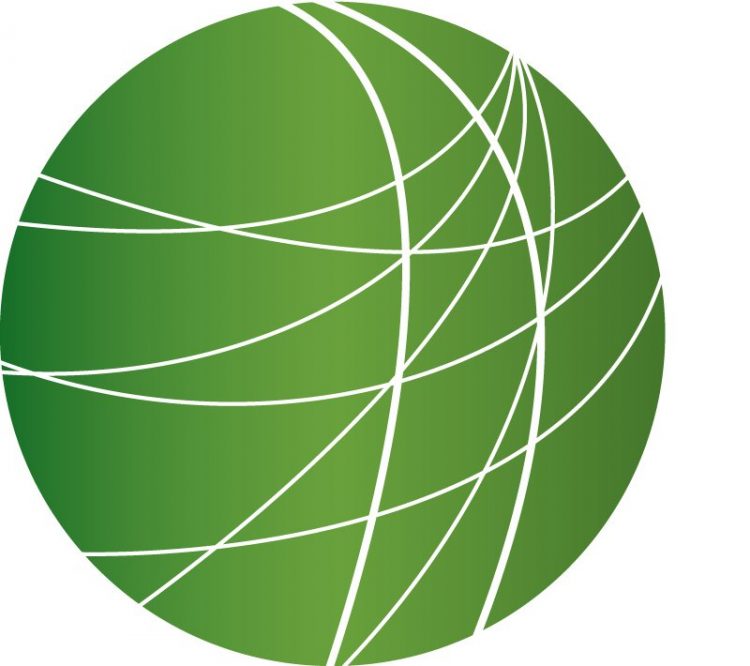 Weighing the Real Costs of Private Contractors
Bush Wants Endangered Species Rule Change
Civilian Costs Already Too Great in South Ossetia
HEADLINES
NATO Sets its Sights on Georgia-Russia Dispute
Russia's president has ordered a halt to military action within the borders of Georgia and its breakaway regions, five days after a rapid escalation of hostilities between the two countries sparked fears of regional war. Georgia sent an envoy to an emergency meeting of NATO to request support. Georgia is not a member of NATO, although several NATO members want Georgia to join the alliance, a move that could further complicate its relationship with Russia. Russia's NATO envoy is calling on the Georgian government to drop its claim to South Ossetia. The region declared independence after the break up of the Soviet Union, although its claim was not widely recognized by the international community.
Tens of Thousands Flee Military Offensive in the Southern Philippines
At least 52 people have been killed and nearly 160,000 people displaced in three days of fighting between government troops and Muslim separatist rebels in the southern Philippines. The military launched an offensive against the guerrillas over the weekend in a bid to drive them away from villages they have illegally occupied since last month. Girlie Linao reports from Manila.
The hostilities in the southern Philippine region of Mindanao flared amid a setback in peace talks between the government and the Moro Islamic Liberation Front or MILF. The two sides were supposed to sign a deal that would have expanded the territorial scope, political power and economic freedom of an autonomous Muslim region in Mindanao last week. But the Supreme Court issued a temporary restraining order to stop the signing after politicians alleged in a petition that the Muslim homeland agreement is unconstitutional. Authorities said MILF rebels have been forcibly taking over villages occupied by Christian residents in North Cotabato province since last month, but the encroachment escalated last week. The rebels allegedly burned homes and seized farm animals in the affected villages, forcing nearly 160,000 residents to flee their homes. Most of the refugees were staying in evacuation centers and the government has launched relief efforts for them. International aid agencies have also started sending humanitarian assistance. Today, the military said troops have already cleared half of the occupied villages of MILF rebels, and officials said the guerrillas were now withdrawing as airstrikes and ground assaults intensified. President Gloria Macapagal Arroyo has ordered government forces to clear all occupied villages of MILF rebels within 24 hours and to secure the communities to allow displaced residents to return home. Military and police officials said they will provide additional security to the occupied villages to prevent a repeat of the rebel encroachment. For Free Speech Radio News, I'm Girlie Linao in Manila.
Violent Attacks Soar Along Pakistani Border Region
Pakistani security forces claim to have killed Al Qaeda number 3 commander today in clashes near the Afghan border. Meanwhile, the Taliban has claimed responsibility for the bombing of a Pakistani Air Force bus in the city of Peshawar. The blast reportedly killed 13 people; soldiers and civilians. Fighting between Taliban militants and Pakistani forces in the tribal region bordering Pakistan and Afghanistan has killed at least 150 people in the past week.

Two of Pakistan's Provincial Assemblies Pass Resolutions for Musharraf to Resign or Face Confidence Vote
The fighting in the border region comes as Pakistani President Pervez Musharraf is facing an increasingly serious threat of impeachment. Even former political allies are now calling on Musharraf to step down. The governing assembly of the North West Frontier Province passed a resolution today supporting a confidence vote if the president does not voluntarily tender his resignation. The Punjab assembly did the same on Monday. Pakistan's remaining provincial assemblies are expected to vote on similar resolutions in a matter of days.
Palestinian Authority Turns Down Offer from Israeli PM
Palestinian officials have rejected an offer for a separate Palestinian state proposed by the outgoing Israeli Prime Minister. FSRN's Rami Almeghari has more.
A spokesperson for Palestinian president Mahmoud Abbas described the Israeli offer as inconsistent with Palestinian demands and international accords pertaining to the Palestinian-Israeli conflict. Israeli newspaper Haaretz reports that the proposal included an Israeli withdrawal from 93 percent of the West Bank, with Israel annexing the remaining 7 percent. Israel would have handed over a piece of territory within the Negev Desert in exchange for the annexed West Bank land. According to the proposal, the West Bank and Gaza Strip would be connected through an Israeli-controlled road. The Olmert plan would have also allowed Israel to keep major West Bank settlement blocs, which are currently considered illegal under international law. Haaretz reports the proposal called for establishing the border roughly along the lines of the separation wall in the West Bank. Palestinians often refer to the barrier as the "annexation wall" due to suspicions that the wall will later be used by Israel to annex West Bank territory and set a de-facto border. Palestinian officials listed their reasons for rejecting the offer by saying that it prevented the possibility of a viable, contiguous Palestinian state with east Jerusalem as its capital. Since November 2007, Washington has been attempting to conclude a two-state solution before the end of this year. For Free Speech Radio News, I am Rami Almeghari in Gaza.
FEATURES
Weighing the Real Costs of Private Contractors
A new government report finds that the use of private contractors in
the Iraq War has broken new records. The report says that it costs
about the same to hire a private contractor as it does to use a
government military employee. But as FSRN's Tanya Snyder reports, some
analysts have found hidden costs that aren't included in the
government's analysis.
Bush Wants Endangered Species Rule Change

The Bush Administration has proposed new regulatory standards that
would weaken the Endangered Species Act. The proposal would sidestep a
major oversight mechanism that assures environmental safeguards.
Washington Editor Leigh Ann Caldwell reports.
Civilian Costs Already Too Great in South Ossetia
The conflict between Russia and Georgia has already claimed the lives
of hundreds, or perhaps thousands of South Ossetians. The UN Refugee
Agency says that more than 20,000 South Ossetians have been forced to
flee to North Ossetia, while several hundred thousand more are now
internally displaced in Georgia. Human rights groups are demanding both
sides honor international law that calls for the protection of
civilians not taking part in the clash. Sarah Holewinski, it the
Executive Director of the Campaign for Innocent Victims in Conflict,
she says it's impossible to know who is abiding by what laws.
Despite Some Conservative Gains, Bolivian Elections Renew Morales Mandate
Two days after his sweeping victory in a controversial recall
referendum, Bolivian President Evo Morales is busy taking advantage of
the renewed mandate. Morales has announced he will kick-start a stalled
drive to hold a referendum on a proposed new constitution. But some of
his right-wing rivals were strengthened in Sunday's vote as well, and
are consolidating conservatives to continue resistance to Morales's
wide-sweeping social and economic change agenda. A left-wing reformer,
former coca union leader and Bolivia's first indigenous president,
Morales is proud of this socialist credentials. But despite the win at
the polls, Bolivia remains bitterly divided. Linda Farthing reports
from La Paz.