June 27, 2008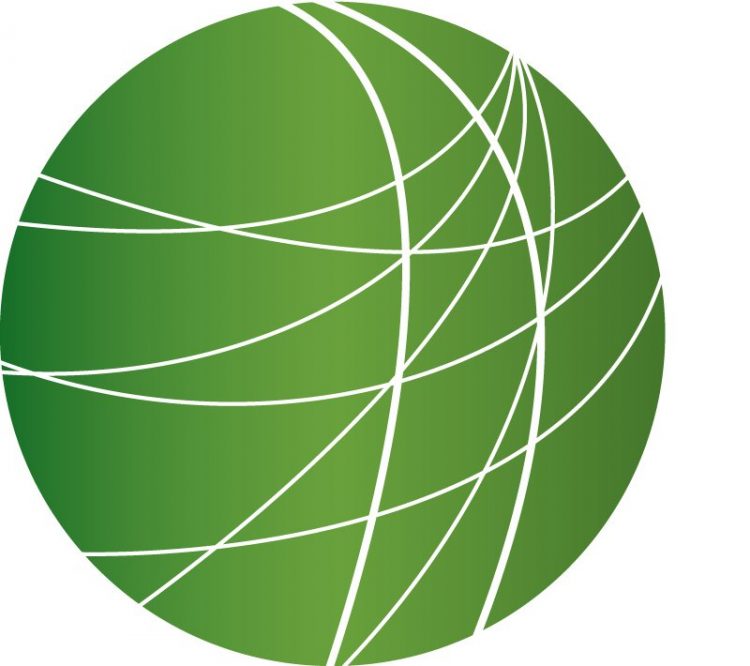 What Congress Didn't Do This Week
Gitmo Prison Cell Replica on the National Mall
Threats to India-US Nuclear Deal
International Whaling Commission Wraps Meeting in Chile
HEADLINES
50-50 Chance for Ice-Free Arctic Summer This Year
Scientists are predicting that this year could be the first time in human history that the Arctic will have an ice-free summer. satellite images analyzed by the National Snow and Ice Data Center show that Arctic sea ice is melting at a faster rate than it did in 2007 – which was already a record low for summer ice in the North Pole. Arctic experts say the chances of an ice-free summer this year are about 50-50. Scientists had previously predicted the Arctic would have ice free summers within 8 decades. Earlier this month, the National Snow and Ice Data Center revised that forecast to predict ice-free Arctic summers within 5 years. The new predictions are the gravest yet, with an even-odds chance that the Arctic could be an open water way by August of this year.
New York Couple Sentenced in Enslavement Case
A Long Island woman convicted of enslaving two Indonesian domestic workers has been sentenced to 11 years in prison. Her husband is due for sentencing later today. Christine Lewis reports from New York City.
Mahender and Varsha Sabhnani were found guilty in late 2007 on 12 counts, including forced labor and involuntary servitude. The Sabhnanis hired 2 women, known only by their first names, Samirah and Enung, in 2002 and 2005 respectively. The women said the Sabhnanis confiscated their passports and abused them in a variety of ways, including scaldings with boiling water, beatings with brooms and rolling pins, and forcing them to eat hot chile peppers and even their own vomit. The women were freed in May 2007. Attorneys for the two women are seeking $1.1 million dollars in back wages from the Sabhnanis. Advocates for domestic workers in New York said at a press conference outside the courthouse today that these abuses highlight the dire need for labor protections for domestic workers, who are excluded from most federal labor laws. For FSRN, I'm Christine Lewis in New York.

Dr. Sami Al-Arian Indicted on Contempt Charges
Dr. Sami Al-Arian, a former engineering professor at the University of South Florida in Tampa, was indicted yesterday on two counts of contempt of court. Sean Kinane reports from Tampa.
Yesterday's indictments are separate from charges Dr. Sami Al-Arian faced in 2005 when a jury found him not guilty of eight terrorism-related counts. They deadlocked on nine others. Dr. Al-Arian signed a plea agreement five months later under government threats of a second trial. He pled guilty to one count of assisting associates of a terrorist group with nonviolent activities. His sentence was supposed to end in the spring of 2007, but was extended by one year as he was held in contempt of court for refusing to testify before a grand jury in an unrelated case in Virginia. He finished serving his sentence more than two months ago and has since been in the custody of Immigration and Customs Enforcement awaiting deportation. But last night Al-Arian was indicted on two counts of criminal contempt of court for refusing to testify. Dr. Al-Arian's attorneys insist that his plea agreement with the government does not require him to cooperate and that he has no information to provide on the Virginia case. His daughter, freelance journalist and author Laila Al-Arian said that the latest indictment is a way for the government to punish her father after a jury found him not guilty. [clip] "It's just a continuation of government harassment and persecution of him. And it's very clear that this is a vindictive move by them to increase his time in jail and to persecute him and torture him." Dr. Al-Arian's attorney Jonathan Turley issued a statement saying that requiring Dr. Al-Arian to testify is a perjury trap, a technique the government uses to punish individuals who could not be convicted before a jury. From WMNF in Tampa, reporting for Free Speech Radio News, I'm Sean Kinane.
Zimbabwe Holds Run Off Election with One Candidate
Zimbabwe held a controversial run off election today with only one de-facto candidate, essentially ignoring calls from Southern African nations to postpone the vote. Opposition leader Morgan Tsvangirai withdrew from the race on Sunday saying that free and fair elections were not possible given the ongoing attacks against his supporters. Tsvangirai came out ahead of Zimbabwe's long-time president Robert Mugabe in general elections earlier this year. Many opposition supports accuse the Mugabe administration of suppressing the outcome of the first round of presidential balloting in order launch a campaign of violence and intimidation ahead of the run off vote. The 84 year old Mugabe has held uninterrupted power in Zimbabwe for 28 years.

Colombian Animal Rights Activists Want a Ban on Bullfighting
Bullfighting has a long history in countries like Spain, Mexico, and Colombia. But animal rights activists in these countries are trying to do away with what this so-called sport. This week they staged protests in several South American countries. Manuel Rueda has more from Bogota.
About 500 activists chant slogans against bullfighting while some of them collect signatures for an anti-bullfighting referendum. One demonstrator is impersonating an injured bull, his back is painted red and spiked with fake javelins. [clip] "Don´t torture us anymore..all living beings are equal, we also deserve to live, like you humans." Bullfights generate millions of dollars in Colombia. They often receive subsidies from city governments and sponsorship from big companies. It´s a similar story in other bullfighting countries, like Mexico, France and Spain. Animal rights activists want this to stop, and they´re also pushing for laws that would ban bullfights altogether. Local polls say that 7 out of 10 Colombians have no interest in this "spectacle". But banning bullfights is not a priority for the vast majority of Colombians, or for their political leaders. "It´s a bit like vegetarianism" said one activist. "this will take some time to catch on". Manuel Rueda, FSRN, Bogota.


FEATURES
What Congress Didn't Do This Week
All week lawmakers on Capital Hill were in a rush to tie up pending legislation and other work before their Fourth of July break. The House was able to check many items off their list: an expanded version of the Americans with Disabilities Act and energy legislation, to name a few. But across the building, over in the Senate, there wasn't as much success. And for others, blocking legislation was the goal. Joining Producer Monica Lopez to talk about this busy week in Washington is FSRN's Washington Editor Leigh Ann Caldwell.
GITMO Prison Cell Replica on the National Mall
A life-size Guantanamo prison cell replica is making a stop in the nation's capital. Visitors on the National Mall can walk inside the cell and get a small taste of what it's like to be a Guantanamo prisoner – complete with a steel toilet, fluorescent lighting and a sliding metal door. Its part of an Amnesty International campaign to increase public awareness and pressure the Bush Administration to shut the detention facility down. FSRN's Karen Miller went to the cell and got some reactions from those who visited.
Threats to India-US Nuclear Deal
The stand-off between India's ruling Congress party and its leftist allies over the India-US nuclear deal is again threatening the stability of the coalition government. The Congress party wants to finalize the deal while the leftists say they will withdraw support if the government went ahead. The Communists say the nuclear deal with the US is a threat to India's independent foreign policy. FSRN's Bismillah Geelani has more.
International Whaling Commission Wraps Meeting in Chile
The annual meeting of the International Whaling Commission wraps up in Santiago, Chile today – where a proposal by Greenland to catch 10 hunchbacks was denied. Greenland says their indigenous Inuit communities have a nutritional and cultural need for the whale meat, but their request was opposed by EU countries, which vote together. Greenland says it will make a similar request next year. In more news from the Whaling Commission meeting, it appears that for the first time several pro-conservation and pro-hunt nations may be close to reaching a compromise on the commercial whale hunt. From Santiago, Chile FSRN's Jorge Garretón explains.
Two Public Housing Advocates Charged with Acts of Terrorism
Two women arrested in New Orleans in December have been charged with an act of terrorism – as a result of using lockdown devises to chain themselves to a public housing window and fire escape, in direct action against housing demolition. Joy Kohler and Jamie "Bork" Loughner are set to be tried next month. If convicted, they face up to five years each. But their supporters are heading to the Orleans Parish Court tomorrow, demanding charges be dropped. FSRN spoke with Jay Arena, he is an activists with Group C3, Hands off Iberville.