April 30, 2008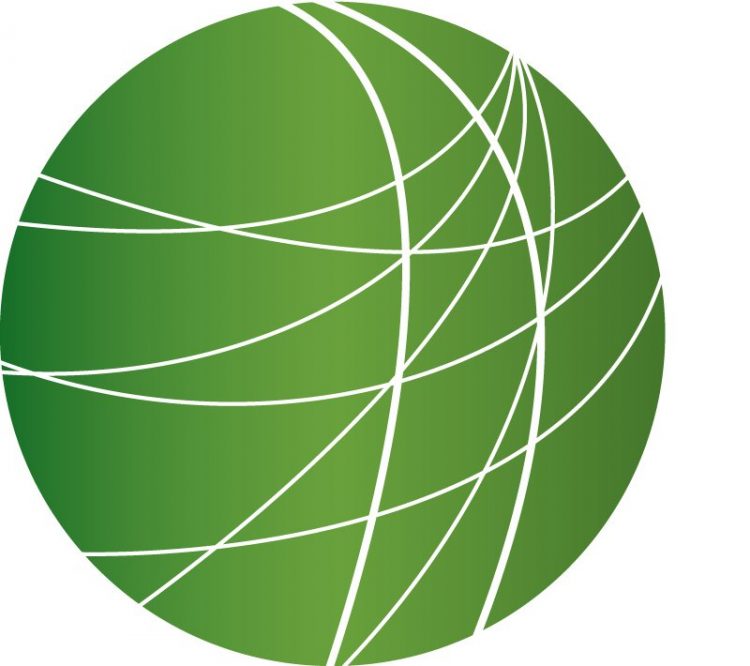 Senate Judiciary Committee Questions Secret Laws
McCain Unveils Market-Based Health Plan
Jesse Jackson Wraps Up Haiti Food Crisis Delegation
A Look at North Korea's Food Crisis
Mexican Truckers Wary of Pilot Program
HEADLINES

Mounting Death Toll in Operations Against Shiite Militiamen in Baghdad
Baghdad hospital officials say that fighting between Shiite militias and Iraqi and US forces has killed upwards of 400 people this month alone. A government security spokesman today put the death toll as high as 925. Most of the fighting in Baghdad has been concentrated in the sprawling low-income district of Sadr City. At least 13 people died there today. Iraqi Prime Minister Nouri Al Maliki has warned both Shiite and Sunni militants to surrender or face an intense crackdown. Meanwhile, the fighting has made April the deadliest month for US troops in Iraq since September of last year.

Defense Appropriations Bill Being Marked Up Behind Closed Doors
In Washington, a member of the Senate Armed Services Committee – Senator Claire McCaskill of Missouri – is calling for transparency in the ongoing closed-door hearings on a major defense bill. McCaskill called for a vote to move the meeting into open session but did not receive a necessary majority of Committee members. The Senate Armed Services Committee has been holding day long meetings to craft the Defense Authorization legislation, a bill that directs policy and funding priorities for the Department of Defense. Committee members say the closed sessions are necessary to debate classified information. McCaskill argues that a relatively small portion of the bill is classified, but the rest should be debated in public.

Palestinian Armed Factions Agree to Eqyptian-Mediated Peace Deal
Representatives of 12 Palestinian armed factions today agreed to a ceasefire deal with Israel based on a plan Hamas submitted to Egyptian mediators. Rami Al-Meghari has more.
The Palestinian factions agreed to the ceasefire deal after 2 days of meetings in Cairo. The ceasefire agreement will first take effect in Gaza, followed by implementation in the West Bank. The agreement came after Hamas submitted a ceasefire initiative to Egyptian mediators last Thursday. The deal states that Hamas will ensure the suspension of Palestinian attacks from Gaza if Israel will lift its blockade and cease military actions against the coastal territory for a period of six-months. The Islamic Jihad faction did not sign onto the agreement, but the armed group said it would not obstruct its enforcement. U.S Secretary of State, Condoleezza Rice, has echoed the Israeli rejection of the ceasefire offer, saying Washington will continue to not engage with the Hamas party. Also on Wednesday, an Israeli airstrike on the Southern Gaza Strip city of Rafah killed a Palestinian fighter and wounded at least four others. For Free Speech Radio News, I am Rami Almeghari in Gaza.

War Crimes Sentences Handed Down in Bosnia
The Bosnian war crimes court convicted and sentenced two ethnic Serbs and a Bosnian Croat yesterday for war crimes against Bosnian civilians. Zack Baddorf has more from Sarajevo.
The Serbs killed eight Muslims hiding in a quarry during the 3 year war in the early 90s and were each given a 17-year prison sentence. In a separate trial, a 43-year-old Bosnian Croat received a 10-year-sentence for organizing a massacre of more than a hundred Muslim non-combatants and the destruction of their homes. Bosnian authorities are responsible for prosecuting low-profile war criminals while top level officials are tried by a United Nations international criminal tribunal. Meanwhile, Bosnia is one step closer to joining the European Union. EU officials announced yesterday the nation has met the necessary conditions to sign a Stabilization and Association Agreement. It's designed to increase economic ties between the bloc of European nations and the Balkans. Neighbor Serbia signed the agreement Tuesday, despite Belgrade's failure to arrest prominent war crimes fugitives, including a Bosnian Serb general indicted for genocide for the Srebrenica killings of 8,000 Bosnian Muslims. Relatives of the1995 Bosnia massacre accused the EU today of lacking "respect for human rights." For Free Speech Radio News, I'm Zack Baddorf in Sarajevo.
LAPD's Internal Affairs Division Dismisses Complaints of Racial Profiling for 6th Consecutive Year
The Los Angeles Police Department's Internal Affairs Division has dismissed all complaints of racial profiling made against LAPD officers last year. It's the sixth year in a row that the division has taken such an action that even members of the City's Police Commission call baffling. Leilani Albano reports.
Of the 320 complaints that said LAPD officers stopped, questioned or otherwise confronted someone solely because of their race in 2007, 252 of those claims were said to be unfounded, while the remainder were dismissed either for insufficient evidence or because no misconduct was found to exist. The LAPD has been unsuccessful in finding a solution to the accusations of racial profiling dating back to the year 2000 when a federal consent decree mandated a process for dealing with racial profiling complaints in the wake of the Rampart Corruption Scandal. In 2006, an independent consulting firm found that Latinos and African Americans were significantly more likely than whites to be asked to leave their vehicles and submit to searches when stopped by police in certain areas, but stopped short of saying the finding was a sign of racial profiling. Members of the city's Police Commission, which usually defends the actions of the LAPD, found it hard to believe that racial profiling did not exist in the city, but Police Chief William Bratton assured them that the LAPD is not a racist department. For FSRN, I'm Leilani Albano in Los Angeles.

FEATURES
Senate Judiciary Committee Questions Secret Laws
In recognition of the Bush Administration's penchant for secrecy, the Senate Judiciary Committee held a hearing this morning to analyze the threatening implications of the increased use of secret laws. Naji Mujahid reports from Washington
McCain Unveils Market-Based Health Plan
Senator John McCain unveiled more details of his health care plan: it's a market based approach that does not focus on covering the uninsured. Instead, McCain focuses on cost and competition. McCain's plan is drastically different than the plans that Obama and Clinton have offered. Washington Editor Leigh Ann Caldwell reports.
Jesse Jackson Wraps Up Haiti Food Crisis Delegation
Reverend Jesse Jackson led a delegation to access the food crisis in Haiti, two weeks after massive protests exploded over rising food prices. Nick Whalen reports from Port-au-Prince, Haiti.
A Look at North Korea's Food Crisis
The price of food is skyrocketing all around the world due to a combination of environmental and economic factors. North Korea is a country that has faced food shortages for a long time, and critics say the most prominent reason for widespread hunger is political. Eunji Kang has more.
Mexican Truckers Wary of Pilot Program
Six months into a pilot program to allow Mexican truck drivers to deliver cargo anywhere in the United States, just 60 Mexican companies have been granted permits – for only 66 trucks. For truckers, the program is made unattractive by the lack of cargo for the return trip, coupled with rising fuel prices. Company owners are afraid of making a hefty investment to join a program whose permanence is still in doubt, and all are worried about changing emissions regulations in California, which could bar many Mexican trucks from entry. On the US side, the program has been under attack by truckers unions and Congress members, who cite safety concerns and question if the Department of Transportation truly tests Mexican truckers for English proficiency. Alonso Rivera and Mariana Martínez file this report.