June 4, 2008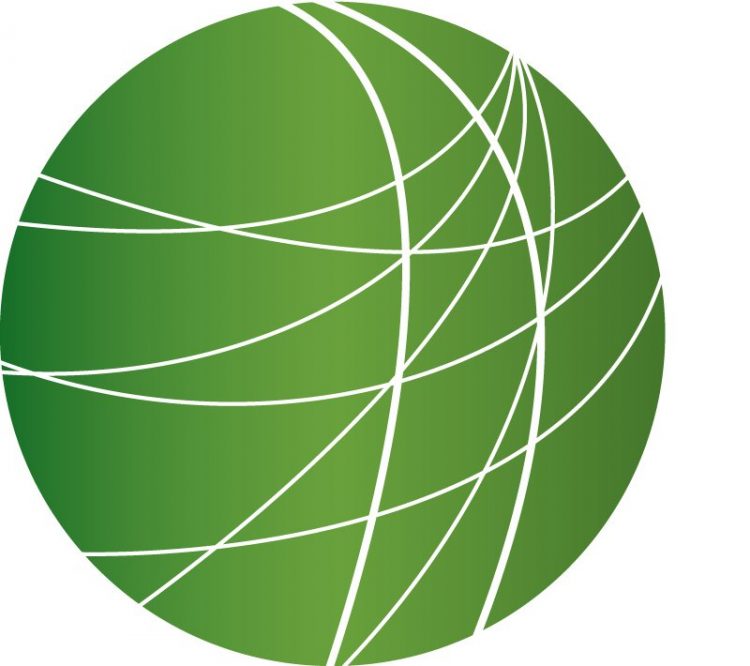 Barack Obama returns to the US Senate with an air of victory
Community fights for a voice in Indian Point Nuclear Plant's re-licensing bid
Police set up security checkpoints in violent neighborhoods in Washington, DC
Argentina's farmers strike over the country's soy export tax, placing blame on the president
HEADLINES
Telecom Companies Begin Metered Internet Market Trials
At least 2 telecom giants have unveiled plans to introduce metered internet service into US markets. This means that customers would be charged according to their web traffic and would have to pay penalties if they exceed their limit. Most internet service providers charge a flat-rate for internet connections based on download speeds without limits on traffic. Telecoms say the move would make heavy users pay for their share of network bandwidth, but opponents argue metered internet service could make users shy away from uploading or downloading larger files, like audio and video. Time Warner cable's metered internet pilot program in Beaumont, Texas charges basic plan subscribers nearly $30 for a slower than average download speed with a 5 GB monthly limit. Comcast announced that it plans to launch a similar pilot program in Warrenton, Va. and Chambersburg, Pa. later this week.
War Crimes Charges Filed Against British Resident in Guantanamo
The Pentagon confirmed today that military prosecutors have filed war crimes charges against a British resident held at the Guantanamo Bay detention center. From London, Naomi Fowler has more.
The British Foreign Secretary formally petitioned the US administration to release Binyam Mohamed last summer after years of refusing to intervene in the cases of those held in Guantanamo who were British residents rather than full citizens. The US charge sheet released today accuses Mr. Mohamed of working for Al Qaeda and planning terrorist operations in the US. A Pentagon official who oversees the tribunal system must first approve the charges before the military tribunal process can begin. But according to Mr. Mohamed's lawyers, the 'evidence' against him is based on statements made after two years of brutal torture in Morrocco, which included the slashing of his genitals with a scalpel. They filed a lawsuit last month seeking to force the British government to hand over photographic evidence and other documents proving that their client was the victim of torture and so-called "extraordinary rendition". Binyam Mohamed faces life imprisonment if convicted. This is Naomi Fowler in London for Free Speech Radio News.
Canadian Parliament Passes Non-Binding Resolution to Grant Sanctuary of US War Resisters
The Canadian Parliament passed a resolution yesterday to allow US war resisters to stay in Canada. All three Canadian opposition parties supported the resolution, which calls on immigration authorities to consider granting permanent residency status to US military personnel who refuse to fight in Iraq. It is unclear how the non-binding resolution will impact active deportation orders pending against several conscientious objectors who currently reside in Canada.

California Voters Choose to Keep Rent Control Measures
In California, only 22% of registered voters cast ballots in yesterdays state primary election. It was feared that low voter turnout at the polls could mean passage of an initiative that would have eliminated rent control in more than a dozen cities across the state. But, as Andrew Stelzer reports, voters rejected the measure, in one of several issues on yesterdays ballot.
The future of rent control for more than 1 million renters and mobile home residents was at stake in California's primary election, but Prop 98 failed with only 39 percent of the vote. The measure's supporters had campaigned on the premise that its real goal was to stop the governments power to use eminent domain to seize private property, but opponents said it was a hidden agenda scheme to end rent control. With that in mind, Prop 99 was introduced, to provide protection against eminent domain seizures, without affecting rent control. Prop 99 passed, with 62 percent of the vote. Also in California, Mendocino county voters repealed what had been the most lenient marijuana growing law in the nation. While in the rest of the state, people are allowed to grow up to 6 plants for medicinal use, Mendocino residents had voted 8 years ago to allow up to 25 plants, and use them for anything they chose. But 55 percent of voters supported a repeal of that law, so Mendocino is now back in line with the statewide 6 plant limit. For FSRN, from Oakland, I'm Andrew Stelzer.
Schools and Universities Shut Down Across Chile
It has been a tough couple of days for the Chilean Government. Truckers have shut their rigs down clogging highways demanding a solution to high fuel prices. And today, university and high school students and teachers today called for a national day of protest against a new education law debated in Congress. FSRN's Jorge Garretón explains.
Students shut down high schools and university campuses today in protest of a new education bill currently debated in Congress. The teachers' union has joined the students with some five thousand teachers demonstrating in downtown Santiago against the proposed legislation. They say the new education bill, which has multiparty agreement, fails to enshrine public education as a right and gives priority to a for-profit school system. The education bill passed out of committee last night and will now go to the Lower House for further debate. The government says this bill is major step forward and appealed to students and teachers to stop the demonstrations…but expectations are that student and teacher protests will continue for sometime. For FSRN, this is Jorge Garretón in Santiago.
US Warships Turn Back from Burma with Humanitarian Aid Cargo
US warships full of humanitarian aid for victims of Cyclone Nargis have been forced to turn away from Burma. Admiral Timothy Keating said the Myanmar military junta denied no fewer than 15 requests to allow the four Navy ships to access the disaster zone to deliver the onboard aid. The United Nations estimates more than 1 million people have yet to receive aid one month after the cyclone slammed into the Irrawaddy Delta rice-producing region.
FEATURES
Barack Obama returns to the US Senate with an air of victory
Senator Barack Obama returned to the Senate today claiming to be the Democratic presidential nominee. He offered thanks to his colleagues and accepted their congratulations. After the final primaries in South Dakota and Montana yesterday, Obama obtained more than the necessary 2118 delegates needed to clinch the nomination. Hillary Clinton has yet to concede, but Democratic leaders are urging remaining super delegates to make their decision and bring the process to a close. FSRN's Leigh Ann Caldwell reports.
Community fights for a voice in Indian Point Nuclear Plant's re-licensing bid
Opposition to the Indian Point Nuclear Power Station in New York has been intense. Entergy, the plants owner, wants the Nuclear Regulatory Commission to re-license the two nearly 40-year-old reactors for another 20 years.
But the nuclear power plant is located 35 miles north of Manhattan, and is positioned on an earthquake fault line. And just this morning, the plant's second reactor was taken off line for emergency repairs.
Opposition to re-licensing has been coming from unprecedented places. For the first time, a state has called for a nuclear power plant to be closed. New York's Attorney General Andrew Cuomo was quoted in the New York Times as saying, "Indian Point should be closed, and it should be closed now." And that "Indian Point is, in my opinion, a catastrophe waiting to happen."
As Christine black reports from New York, citizens groups are worried the Nuclear Regulatory Commission is curtailing public participation under the guise of streamlining the re-licensing process.

Police set up security checkpoints in violent neighborhoods in Washington, DC
Violent crime is on the rise several neighborhoods in Washington, DC. In response, the metropolitan police department and Mayor Adrian Fenty have authorized setting up check points in designated areas that will require every vehicle going in or out to stop and be identified. Naji Mujahid has more.
Argentina's farmers strike over the country's soy export tax, placing blame on the president
Argentina's farmers are on strike again over a soy export tax. They have set up blockades on major highways to prevent grain trucks from delivering to ports. In response, today frustrated truckers set up roadblocks of their own on rural roads, shutting down all traffic. In the face of this the country's president, Cristina Fernandez, is facing waning support and harsh criticisms over her handling of the conflict. FSRN's Marie Trigona reports from Buenos Aires.
When Votes Matter and When They Didn't
A Commentary by Mumia Abu-Jamal