October 1, 2008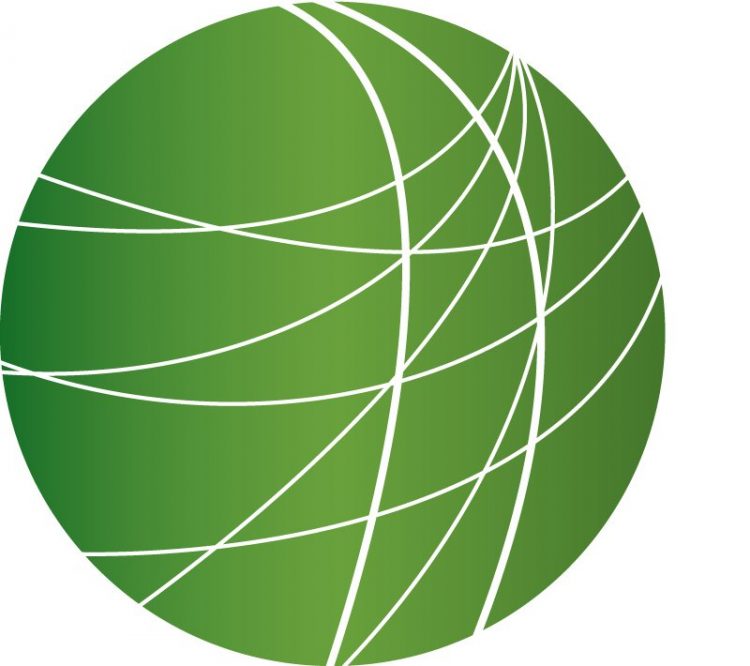 Advocates Seek Foreclosures Assistance in Bail-Out Package
US-India Close to Nuclear Deal
US Military Deploys to US Soil
Florida Voters Sound Off on New Voting System
Hospital Infections Raise Health Concerns
HEADLINES
Standoff with Somali Pirates Intensifies
Somalia's central government has reportedly authorized international powers to use force against Somali pirates who are demanding a $20 million ransom for a Ukrainian ship laden with 33 Soviet-era tanks and heavy weaponry. Piracy off the coast of Somalia has become relatively common, but the military cargo aboard this ship has made its capture a high profile case. The vessel is currently surrounded by six US warships and monitored from above by helicopters. A Russian warship is en route to the scene.

AFRICOM Activated, Will Operate From Germany
The US military command for Africa, or AFRICOM, began operations today. African leaders have expressed skepticism about how the US hopes to use its force on the continent. AFRICOM's command center had to be established in Germany due to the lack of enthusiasm among African nations to host the operations base. Its commander, General William Ward, claims the purpose of the military force is to prevent war and build capacity among African nations. Skeptics of the program say the US could accomplish more positive results with less resistence by channeling the same level of resources into aid and development programs run by civilians.
UK Met Says Emissions Must be Cut by 3% a Year to Avoid Global Warming Disaster
The UK's official weather and climate change forecaster has warned of a need for drastic cuts in greenhouse gas emissions. Naomi Fowler reports from London.
The Met Office's Hadley Centre says if the world doesn't take drastic action within 2 years to reduce greenhouse gas pollution by 3% a year, it cannot avoid a global temperature rise of more than 2C, or 3.6 degree Fahrenheit. That's the threshold beyond which the worst impacts of sea level rise and drought become a significant risk. The report says wealthier countries of the world must take responsibility for such deep cuts in emissions. It also advocates a rapid spread in renewable energy and wave and tide power, improvements in public transport, big shifts to cycling and walking and changes in diet. That would include limiting consumption of foods that require high energy output. Today's study adds to the growing pressure on the government to abandon the idea of a third runway at Heathrow airport and plans for new coal-fired power stations. It's also likely to speed up the unpopular building of a new generation of nuclear power stations. Wealthy nations are attending a UN climate policy meeting this December in Poland. Many hope this report will encourage more urgent action. This is Naomi Fowler in London for Free Speech Radio News.
EU Sends Monitors to Georgia to Oversee Russian Pullout
The European Union has deployed more than 200 observers to Georgia to monitor its ceasefire with Russia. Russia is due to completely pull out of buffer zones between Georgia and its breakaway territories by October 10th. Moscow has formally recognized the declarations of independence of South Ossetia and Abkhazia and will maintain a military presence in the two former Georgian states.

New US Troop Deployments to Iraq and Afghanistan
The Pentagon has announced it will deploy around 26,000 troops to Iraq next year. The move will allow the Pentagon to send Iraq veterans to Afghanistan while maintaining current troops levels in Iraq. The Associated Press estimates 152,000 US troops are currently on the ground in Iraq.

Appeals Court Upholds San Francisco Universal Health Care, Governor Vetoes Statewide Measure
California governor Arnold Schwarzenegger has, for a second time, vetoed a bill mandating statewide universal healthcare. This, as an appeals court upheld universal healthcare for workers in San Francisco. Andrew Stelzer has more.
Governor Schwarzenegger says the government-run healthcare plan would have cost the state 40 billion dollars more that it can afford annually.  Budget concerns were the same reason he gave in 2006, when he vetoed another Universal healthcare plan. On Tuesday, Schwarzenegger also vetoed a bill that would have prevented heath insurance companies from canceling policies of people who accidentally made a mistake when filling out their health history on an application for coverage.  As it stands now, companies can site any mistake on the application to retroactively cancel a person's insurance. And Schwarzenegger vetoed a bill that would have prevented 'double billing', a practice in which emergency room physicians bill patients directly when there is a billing dispute with an insurance company. Meanwhile, the city of San Francisco's universal healthcare plan has withstood a legal challenge from employers.  The 'Healthy San Francisco' plan requires businesses with at least 20 workers to either pay for employees' health coverage, add money or to their pay checks, or pay into a city fund that covers all uninsured residents. The Golden Gate Restaurant Association won an earlier court case by arguing the cost is an unfair burden on businesses, but on Tuesday, the 9th Circuit Court of Appeals overturned that ruling.  The Restaurant Association says they may appeal the decision to a full panel of 9th circuit judges, or to the US Supreme Court. For FSRN, from Oakland, I'm Andrew Stelzer.
FEATURES
Advocates Seek Foreclosures Assistance in Bail-Out Package
The Senate is prepared to give the 700 billion dollar Wall Street bail out a go.  Senate leaders say it will have an easier time passing their chamber. The bill has been changed and negotiations will likely continue until the 11th hour before the Senate votes tonight.  One of the sections still being negotiated is on foreclosures assistance.  Housing advocates are trying to strengthen protections for those facing foreclosure.  FSRN's Leigh Ann Caldwell reports.
US-India Close to Nuclear Deal
The US Senate is expected to vote soon on a nuclear cooperation agreement between the United States and India.  The agreement could open the way for the selling of nuclear technology – including reactors and fuel – to the country which, as a non-signatory to the Nuclear Non-Proliferation Treaty, is barred from receiving such goods. The House of Representatives approved the agreement last week. Speaking on the Senate Floor today, Senator Richard Lugar expressed his support for the deal.
FSRN spoke with Dr. Edwin Lyman, a Senior Scientist in the Global Security Program at the Union of Concerned Scientists in Washington, DC.  He is also a past president of the Nuclear Control Institute, an organization committed to nuclear nonproliferation. We asked Dr. Lyman to respond to Senator Lugar's remarks.

US Military Deploys to US Soil
Beginning today, October 1st, a U.S. military brigade will start its first permanent domestic tour of duty.  The 3rd Infantry Division's 1st Brigade Combat Team will be employed by the US Northern Command to patrol US streets and provide security for convoys during man-made or natural disasters.  Jen-ka Soderberg has more:
Florida Voters Sound Off on New Voting System
Following hanging chads and other problems plaguing the 2000 election, many of Florida's counties switched to touch screen machines in which there was no paper trail of votes. Because of problems with those computerized systems, including 18,000 under-counted votes in a very close 2006 Congressional election, the state moved to an optical scan system with a paper trail, beginning with the primary election on August 26th    of this year.
Voters bubble-in an oval on these paper ballots, which are then read by a machine and can be recounted by hand in a disputed election. WMNF Community Radio's Seán Kinane spoke with voters in Tampa to see if they felt confident in Florida's new voting machines.
WMNF Community Radio's Seán Kinane recorded and produced today's installment of Street Beat, interviewing Tampa resident's about Florida's new voting machines.

Hospital Infections Raise Health Concerns
Hospitals around the world are taking measures to prevent the spread of super-bugs and hospital-acquired infections like MRSA – the antibiotic resistant bacterium. Healthcare professionals estimate that around one in ten hospital patients worldwide suffer from these infections and of those, thousands die. In 2007, more people in the United States died from MRSA than from AIDS, according to the Centers for Disease Control. As Cinnamon Nippard reports, these increasing numbers of superbugs pose a serious threat to humans and healthcare systems around the world.