July 15, 2008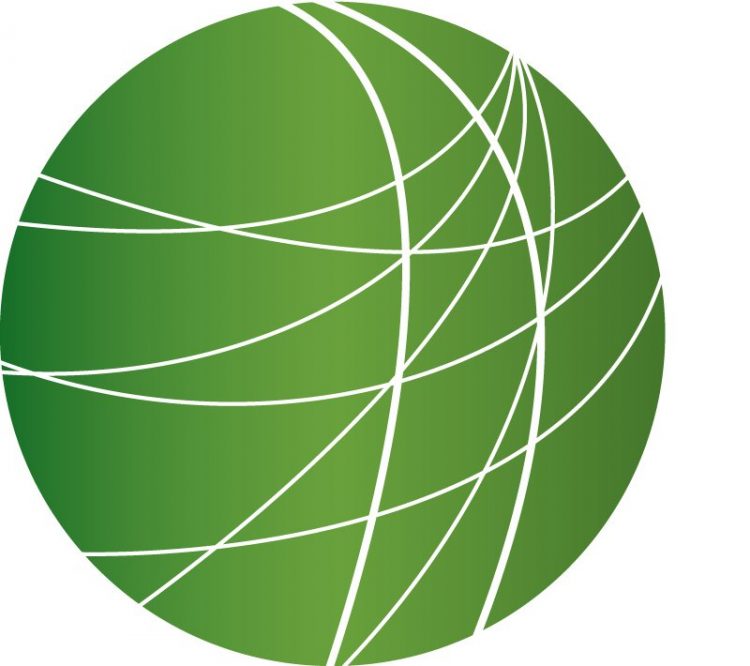 Guantanamo Interrogation
US Questions Army's Militarization of Africa
Union Violence in Guatemala on the Rise
Land Reform Creates Violence In Bolivia
HEADLINES
Fed Chairman Bernake Reports the Obvious: The Economy is Sinking
Federal Reserve Chairman Ben Bernanke testified before the Senate Banking Committee today on the nation's failing economy. His testimony comes just after the Labor Department released new statistics showing that wholesale inflation is at its highest rate in 27 years. The producer price index or PPI showed that prices for unleaded gasoline rose 9% in June while the price of fresh and dry vegetables shot up nearly 15%. The Fed Chairman's semi-annual report comes as Congress mulls a rescue package for mortgage giants Fannie Mae and Freddie Mack.

Obama Outlines Iraq War Policy
Presumptive Democratic presidential nominee Barak Obama today laid out his plans for the Iraq war. In a policy speech, Obama said that he would pursue what he called a "tough, smart and principled national security strategy":
[Obama clip1]
"I will focus this strategy on five goals essential to making America safer: ending the war in Iraq responsibly; finishing the fight against al Qaeda and the Taliban; securing all nuclear weapons and materials from terrorists and rogue states; achieving true energy security; and rebuilding our alliances to meet the challenges of the 21st century."
Obama went on to say that in his first day in office, military commanders in Iraq will receive a new mission; to end the war.
[Obama clip2]
"Let me be clear: we must be as careful getting out of Iraq as we were careless getting in. We can safely redeploy our combat brigades at a pace that would remove them in 16 months. That would be the summer of 2010 – one year after Iraqi Security Forces will be prepared to stand up; two years from now, and more than seven years after the war began."
The presumptive democratic nominee did, however, say he plans to keep a residual force in Iraq to carry out specific missions and to train and support the Iraqi Security Forces.
Israeli Cabinet Agrees to Prisoner Swap with Hezbollah
Israel's Cabinet approved a prisoner exchange deal with Lebanon today in which 5 Hezbollah guerrillas will be exchanged for two Israeli soldiers captured in a cross-border raid that sparked a 34-day War in Lebanon in 2006. Jackson Allers has more from Beirut.
The exchange includes the bodies of 199 Hezbollah and Palestinian fighters and is expected to be led by the Red Cross at the Lebanese-Israeli border. The fate of the two Israeli soldiers captured in July 2006 is unknown, but at least one of the soldiers is believed to be dead. Israel will receive the soldiers and upon identifying them will release 5 Hizbullah fighters including Samir Kuntar, convicted by an Israeli court in 1979 of killing an Israeli civilian his 4-year old daughter and an Israeli policeman during a military raid. The prisoner exchange is being hailed as a test of the new Lebanese government that will receive the 5 Hezbollah prisoners. Lebanon just completed forming a national unity government this week after 18 months of political deadlock. Sources told FSRN that they are being flown back to Rafic Hariri international airport to be welcomed back by the Lebanese state. From Beirut, Lebanon, this is Jackson Allers for FSRN.

Belgian PM Hands in Resignation
Belgian Prime Minister Yves Leterme handed in his resignation today after his government failed to push through a package of political reforms. Belgium is divided between the Dutch-speaking region of Flanders in the north and French-speaking Wallonia in the south. The Belgian king did not formally accept Leterme's resignation, so the prime minister must continue in at least a caretaker capacity for the time being. The contentious issue in the political reforms was that of increased regional self rule. Some nationalist politicians from the Dutch-speaking region have advocated splitting from Wallonia, where incomes are lower and unemployment is high. Leterme came to power in March with the support of parties from both regions after a nine-month-long political crisis in which no one was at the helm of the Belgian government.
Mining Conflicts Come to a Head in Peru
Labor conflicts in Peru's mining sector have come to a head, just days after the end of a nationwide general strike. Peruvian workers at a Chinese-owned iron mine yesterday resumed their suspended strike for higher wages. That renewed strike comes on the heels of police violence against striking gold miners in northern Peru. One worker was killed and 6 others injured when police opened fire on the striking contract workers. Alfredo Cuadros has this report.
More than three thousand miners were on day thirteen of a strike against Peruvian gold mining company Retamas when police opened fire. Twenty three year old Miguel Yupanqu was killed and five others were injured. One of the injured is in a coma with a bullet lodged in his head. The striking miners were demanding that the company hire them as formal employees. More than three quarters of the miners at Retamas are hired as contract labor – a practice that allows that company to avoid paying employees an 8 percent profit share required by law. Labor conflicts in Peru's mining sector have accompanied a sharp increase in mineral exports over the past 5 year. Last year alone, Retamas Mining increased its exports by 36% while only raising wages by a small margin. After Saturday's deadly incident, Prime Minister Jorge del Castillo promised that the government will force the mining company to pay the profit share owed to the workers. Reading for Alfredo Cuadros in Lima, I'm Antonio Ortiz.
FEATURES
Guantanamo Interrogation
Investigations continue on Capitol Hill into the treatment of detainees. A House panel held another in a series of hearings on the Bush Administration's use of harsh interrogation techniques – techniques many label torture.
Douglas Feith, former Under Secretary of Defense for Policy, who allegedly helped shape, or new about the interrogations, was the main witness after failing to appear at previous hearings. He testified to the humane treatment of prisoners.  But, in response to a question about whether the techniques used by the Bush Administration would be allowed under the Geneva Convention, he admitted that inhumane techniques could have been used.
"It depends how they are used . . . consistent with the convention."
Committee members probed witnesses about the new methods of interrogation introduced under Donald Rumsfeld, including hooding and stripping prisoners, 20 hour interrogations, threatening the detainee with death, threatening the detainee's family members, exposure to cold, poking and grabbing, and simulating suffocation. Rep John Conyers is to Democrat of the committee
"So, here's the problem the committee finds itself . . .  and no where closer to the truth"
Meanwhile, a videotape of a Guantanamo interrogation has been released.  Lawyers for one of the youngest detainees, Canadian Omar Khadr, released ten minutes of seven hours of footage from 2003.  Khadr was just 15 when apprehended in Afghanistan in 2002, accused of throwing a grenade at a US solider
Khadr's attorney's released the video, hoping it will help his case.  Khadr is still detained, he's expected to appear before a military tribunal in the fall. Joining us to talk about this case is Pardiss  Kebriaei attorney with Center for Constitutional Rights.  They represent 6 and co-council at dozens of others of cases.
US Questions Army's Militarization of Africa
The Department of Defense has recently become the dominant face of the US abroad, minimizing the role of the diplomatically focused State Department. No where is that more apparent than in Africa.  As Tanya Snyder reports from Washington, The US's creation of Africa Command, or AFRICOM, proves that the military is continuing to increase it's reach.

Union Violence in Guatemala on the Rise
Union organizing has always been a risky endeavor in Guatemala. During the civil war that ended in 1996, hundreds of Union workers and activists disappeared or were murdered. A complaint submitted to the Guatemalan and US governments last month by the AFL-CIO on behalf of five Guatemalan Unions says the country could be returning to those levels of violence. The unions blame CAFTA – the Central American Free Trade Agreement. Trevor Snapp reports from Morales, Guatemala.
Land Reform Creates Violence In Bolivia
A movement for autonomy in Bolivia's eastern states is threatening President Evo Morales's ambitious land reform plans.  Three states voted for autonomy from the central government, they followed the lead of Santa Cruz, which opted for autonomy in May.   Since then, violent altercations between government officials and landowners have escalated in Santa Cruz. Martin Markovits reports.