October 20, 2008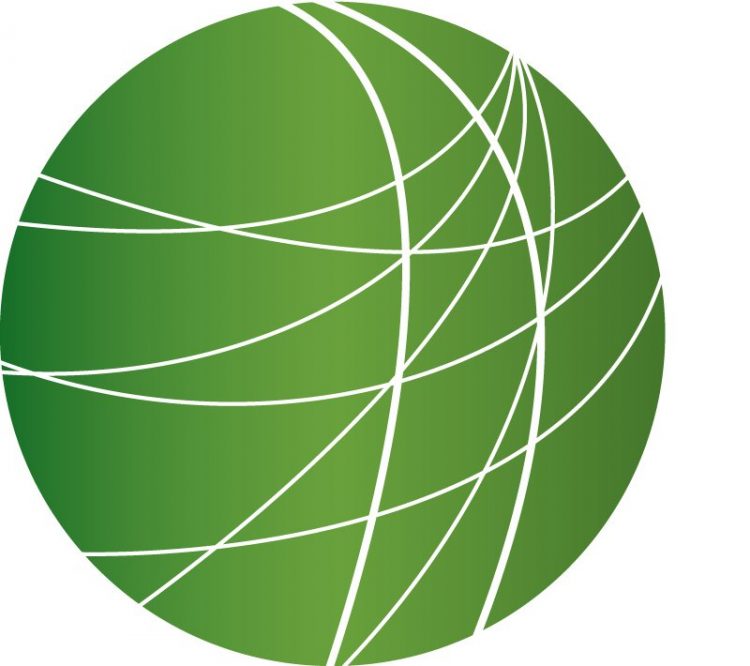 Bernanke on the Stimulus
Some Voters Waiting Hours to Cast Early Ballots
Candidates Stands on Criminal Justice Reform
FDA Proposes To Add Genetically Modified Animals into the Food Supply
Egyptians Turn to Traditional Food During Food Crisis
HEADLINES
Fort Dix Trial Begins – Pre-emptive Prosecution?
Opening arguments began today in a trial that tests a key government strategy in terrorism cases — the case of the Fort Dix Five. Karen Miller has more.
Opening arguments began today in the case of five Muslim men that the US Government claims were devising a plot to kill solders at Fort Dix. New Jersey. Lawyers for the defense say even though the defendants may have spoken out against America that does not mean they intended to commit a crime. The men are all foreign born Muslims who spent most of their lives in the US. The government used what are now known as cold inserts – or informants who ingratiate themselves into groups and are paid either with money or by the dismissal of immigration or other legal problems. The cold insert strategy has been used with increasing regularity since 9/11 and is controversial. Critics say the potential for abuse is much higher than that of the traditional method of flipping a witness who is already part of a targeted group. In this case, the informants made hundreds of hours of secret recordings of the defendants. The defense will question the informants' character and motives. They will also question whether they prodded the Fort Dix Five into discussing a plot.  Prosecutors say the men scouted out military bases, bought weapons and trained in paintball games and shooting ranges in anticipation of an attack — even though nothing happened. Experts are troubled by this pre-emptive prosecution.  The men face attempted murder, conspiracy and weapons offenses charges and could be sentenced to life in prison if convicted. For FSRN, I'm Karen Miller.
SCOTUS To Consider  Additional Charges for Undocumented Workers
The Supreme Court announced today that it will consider whether undocumented immigrants can be aggressively prosecuted for aggravated identity theft when using false IDs to qualify for employment.  Federal authorities have increasingly been bringing the more serious charges against undocumented immigrants, including many who were arrested in recent raids on meatpacking plants.
Violence in Afghanistan Continues – Civilian Casualties Climb
Rampant violence continues in Afghanistan where an aid worker and civilians – including children – are among the dead today. Asma Nemati is in Kabul.
Early this morning, Gayle Williams, a female aid worker of UK and South African nationalities was killed by two gunmen on a motorbike near Kabul University. The Taliban claimed responsibility for Williams' death, noting that they killed her because she was proselytizing by working for a Christian organization called Serve Afghanistan, a group that provides services for Afghans with disabilities. The Taliban also claimed responsibility for the death of at least 27 civilians traveling by bus in the Southern Afghanistan province of Kandahar. The attack occurred last Thursday, but the bodies were found today. The Taliban claim that the killed were soldiers but Afghan officials said all victims were civilians since soldiers only travel in military convoys or by air. Meanwhile, a suicide blast on a patrol by NATO's International Security Assistance Force has left five children and two Germans soldiers dead in the northern Afghanistan province of Kunduz.  For Free Speech Radio News, I'm Asma Nemati reporting from Kabul, Afghanistan.
US-Iraq Pact
A pact between the US and Iraq is still on the drawing board — according to the Agence France Press or AFP, the latest draft agreement stipulates that US combat forces will withdraw from Iraqi towns and villages by June 2009 and from the country completely by December 2011. The AFP also reports that Washington has agreed to allow Baghdad to prosecute US soldiers and civilians for serious offences committed off base and off duty. Iraq's Cabinet is scheduled to discuss the draft tomorrow before a final vote in Parliament. If the deal is signed by Baghdad and Washington and approved by the Iraqi parliament, it will become effective January 1 and last for three years.
Nepal's High Court Says Mentally Ill Can't Be Housed in Jails
The Nepalese Supreme Court overturned a law that allowed the state to detain and incarcerate mentally ill persons. PC Dubey reports.
The high court has also explicitly ruled that the mentally ill need care and treatment as they suffer from an illness and have no criminal psyche. Psychiatrist Meena Kashyap:  "They actually need care and concern more than medication." She hopes the verdict will end the agony of nearly 50,000 mentally ill prisoners either languishing in shackles in their own homes or state run jails in the country. Attorney Ravikant Mishra adds that   the country's decades old Disabled Protection Act permits such cruel treatment. But with the high court's order they would no longer be meted out such brutality. Mishra further says the beauty of the judgment lies   in the landmark order mandating state authorities provide appropriate treatment to the mentally ill at the state's costs. From Nepal, PC Dubey.
Chinese Oil Workers Still Missing in Sudan
Sudanese forces continue to search for nine Chinese oil workers who were kidnapped from a oil rich tribal area that has seen broad protests over oil revenues. Locals say the under-developed region has seen little of the oil wealth that has filled government coffers. Sudan produces about 500,000 barrels per day of crude and China is the biggest foreign investor in the African country.
FEATURES
Bernanke on the Stimulus
The Associated Press is reporting that Freddie Mac secretly paid a
Republican consulting firm two million dollars in 2005 and 2006 to
pressure lawmakers to vote against a bill that would regulate and
reform the mortgage giant and its sister enterprise, Fannie Mae. 26
Republican Senators who supported the bill predicted that without quick
regulatory reform, Fannie Mae and Freddie Mac posed an enormous risk to
the housing market, the overall financial system and the economy as a
whole. Senator John McCain's campaign hired the same consulting firm –
DCI – to manage last month's Republican convention. Meanwhile, Fed
Chair Ben Bernanke testified before the House Budget Committee today,
about WHAT additional steps he thinks Congress should take to ease the
economic crisis. Tanya Snyder reports on the outlook for an economic
stimulus package.
Some Voters Waiting Hours to Cast Early Ballots
States that allow for early voting are witnessing large crowds at the
polls. In some cases, early voter turnout has broken previous records.
In Chicago and Cook County, Illinois, 20,000 people have already cast
their ballots in just 6 days of early voting, setting a new record.
FSRN's Leigh Ann Caldwell is in the battleground state of North
Carolina – she reports that people stood in line for three hours to
vote in one town.
Candidates Stands on Criminal Justice Reform
Half of the US's 2.3 million inmates in local, state and federal jails
and prisons are serving time for non-violent crimes – and almost
one-quarter of the country's total number of prisoners are in for drug
offenses. The economy and two ongoing wars have taken center stage in
the upcoming presidential elections, leaving criminal justice issues by
the wayside. FSRN's Melinda Tuhus looks into the candidates' stands on
criminal justice reform.
FDA Proposes To Add Genetically Modified Animals into the Food Supply
People in the United States have been consuming genetically modified
crops for more than a decade– and now, the Food and Drug Administration
has proposed allowing meat from genetically modified animals. This
comes less than a year after the FDA gave the green light to meat from
cloned animals. And if the idea of eating cloned and genetically
altered animals doesn't have you running to the nearest fast-food chain
to grab a hamburger, you're not alone. Joseph Mendelson us the Legal
Director for the Center for Food Safety; he says a recent increase in
food regulation and policy is the result of the end of the Bush
Administration.
Egyptians Turn to Traditional Food During Food Crisis
In Egypt, basic food prices have made it so that many residents are
mostly doing without meat and fresh vegetables. As Aya Batrawy reports
from Cairo, many have turned to a traditional alternative that they say
is Egypt's food for the people.