July 22, 2008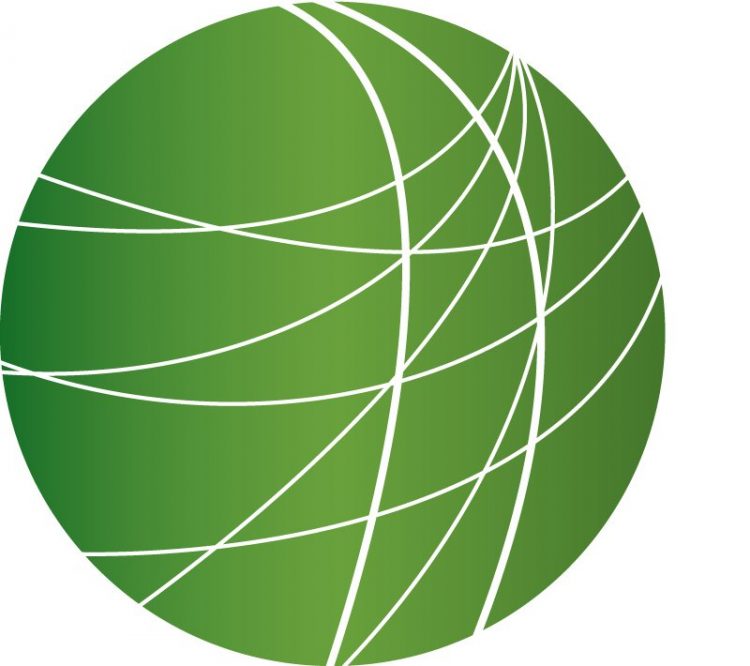 Jordanian Public Responds to Barack Obama's Visit
US Muslims Critical of Obama
Billionaire Texas Oil Tycoon Makes a Plea to Congress for Wind Power
Activists Push Reforms Strengthening the Americans With Disabilities Act
Net Neutrality Issues Pepper FCC Public Hearing
HEADLINES
Indian Govt Narrowly Survives Confidence Vote
India's ruling coalition government survived a parliamentary confidence vote today, clearing the way for Prime Minister Manmohan Singh to move forward with a nuclear deal with the US. The confidence vote came after Leftist parties opposed to the deal abandoned the ruling coalition two weeks ago. Since then, the Prime Minister's Congress Party has been lobbying independent parliamentarians to garner enough support to narrowly survive today's confidence vote.
Top Bosnian Serb War Crimes Suspect Arrested
A former Bosnian Serb leader suspected of war crimes is in custody after his arrest Monday night in Belgrade by Serbian security services. He is now in police custody awaiting extradition to the Hague. Aleksandra Spasov has the story from Belgrade.
Radovan Karadzic had been living under a false identity for more than 10 years when Serbian police arrested him last night. Karadzic was jointly indicted with the Bosnian Serb military leader, Ratko Mladic, for war crimes they allegedly committed during the 1992-95 war. As the head of an unrecognized Bosnian Serb state, Karadzic allegedly orchestrated the massacre of 8,000 Bosnian Muslim men and boys around the town of Srebrenica in 1995. His military force carried out a 43 month seige against the civilian population of the Bosnian capital, Sarajevo. More than 10,000 people lost their lives and hundreds of thousands of Bosnians and Croats were expelled from their homes in a brutal campaign of "ethnic cleansing". After his indictment in 1995, Karadzic denied the charges against him and refused to recognise the legitimacy of the UN tribunal. The timing of the arrest suggests a dramatic shift in the level of co-operation between Belgrade authorities and the Hague, coming just weeks after a pro-EU government took power in Serbia. Authorities are expected to transfer Karadzic to the custody of the International Criminal Court in The Hague once legal obstacles have been cleared. For FSRN, I'm Aleksandra Spasov in Belgrade.

Rescue Package for Fannie and Freddie Could Cost $25 Billion
The Congressional Budget Office is predicting that a taxpayer-funded rescue package for mortgage lenders Fannie Mae and Freddie Mac could cost around $25 billion dollars. Treasury Secretary Henry Paulson has requested that Congress grant him expanded powers that would allow him to authorize an 18-month long federal rescue package for the two mortgage giants. Congress is expected to vote on the issue later this week.
Mold Found in FEMA Trailers
Indiana health officials have found that 8 of 11 mobile homes provided by the Federal Emergency Management Agency in the aftermath of last month's Midwestern floods have unhealthy levels of mold. Africa Jones reports.
Experts say that a design flaw allows mold to grow in some of the mobile homes sheltering Indiana and Iowa flood victims. Courtney Greene is the communications director for rebuild Iowa the agency set up by the state to handle disaster relief efforts in the aftermath of the floods. She says that FEMA initially wanted to clean the trailers but Iowa Lt. Gov. Patty Judge ordered FEMA to remove the trailers from the state and provide temporary housing for displaced flood victims. (Greene clip) "If FEMA had delivered mobile homes that were properly inspected and did not contain mold and a known design flaw, then there wouldn't be any delay..and so this problem really is at FEMA's doorstep." Mold has been linked to respiratory illnesses. Some government officials are upset with a newly released FEMA plan for disaster housing, calling it "incomplete". FEMA faced heavy criticism in a House oversight hearing earlier this month for supplying Hurricane Katrina victims with trailers containing high levels of formaldehyde; a substance linked to repertory illnesses and cancer. For Free Speech Radio News, I'm Africa Jones.

Heavy Machinery Attack in Jerusalem
A Palestinian construction worker drove a bulldozer off of a Jerusalem worksite today and into a busy street, in the second attack of its kind this month. Ghassan Bannoura has the story.
The construction worker, identified as Hassan Abu Tir, rammed a number of cars in Jerusalem's upscale hotel district before he was shot and killed by an armed Israeli civilian. The attack reportedly injured around 16 people. Earlier this month, another Palestinian construction worker from East Jerusalem drove a bulldozer into traffic on a busy street, killing 3 and injuring 40 others. Today's incident took place near the hotel where the U.S. Democratic presidential candidate Barack Obama will stay once he arrives in Israel later today. Obama drew criticism from many Palestinians several weeks ago when he addressed the AIPAC pro-Israeli lobby saying (quote) "Jerusalem will remain the capital of Israel, and it must remain undivided". Israel took over and later annexed East Jerusalem after the 6 Day War of 1967. Israeli authorities are describing today's incident as a terrorist attack and have sealed off access points to and from the predominately Palestinian areas of East Jerusalem. For FSRN and IMEMC.org this is Ghassan Bannoura in Bethlehem.
FEATURES
Jordanian Public Responds to Barack Obama's Visit

US presidential candidate Barack Obama is in Amman today as part of a visit to the Middle East.  Obama has pledged to work on an Israeli-Palestinian peace deal.  He also told reporters in Jordan that now the security situation in Iraq has improved, the country's needs must be addressed politically and diplomatically. Oula Farawati in Amman reports on Obama's visit and the public's response.
US Muslims Critical of Obama
As Barack Obama travels to several predominantly Muslim countries this week, some American Muslims say he is distancing himself from their community – in part to avoid controversy over hot button issues such as national security and the war in Iraq. They also say they have been disappointed by several recent incidents that have hit closer to home. Community members point to a recent Michigan campaign rally where two Muslim women in headscarves were told to move out of camera shot. And the fact that Obama adamantly denies being a Muslim, calling those rumors a smear campaign. Karen Miller has more.
Billionaire Texas Oil Tycoon Makes a Plea to Congress for Wind Power
It's energy week on Capitol Hill. Lawmakers are trying to outdo each other with plans and proposals to lower the price of gas. And a billionaire with strong financial ties to the Republican Party is in the mix, preaching an unlikely sermon. Former Texas oil tycoon T. Boone Pickens is on Capitol Hill today spreading the mantra of alternative energy. Pickens is a peak-oil convert who believes expanding oil-drilling operations will not solve the nation's energy woes.  His idea is to significantly boost wind energy in the United States and use it as a substitute for Natural Gas electricity production. The domestically sourced natural gas would then be used to power automobiles – a cleaner and potentially cheaper option. And conveniently, it's an idea that would benefit one of Pickens' companies, which operates natural gas fueling stations across the US. Tanya Snyder has more from Washington.
Activists Push Reforms Strengthening the Americans With Disabilities Act
This week marks the 18th anniversary of the passage of the Americans with Disabilities Act.  Several hundred people rallied outside the US Capitol to push for changes that would strengthen the landmark legislation. The original bill has been weakened by two Supreme Court decisions that have determined that people with conditions including epilepsy, amputations, muscular dystrophy, and mental retardation are not protected by ADA in the workplace.  At the rally today, FSRN's Leigh Ann Caldwell spoke with John Lancaster, Executive Director of the National Council of Independent Living about an updated version of ADA that is stalled in the Senate, but overwhelmingly passed the House of Representatives earlier this year.
Net Neutrality Issues Pepper FCC Public Hearing

The battle for net neutrality could see an important victory in August, if, as expected, the FCC votes to censure Comcast for blocking the file-sharing network, BitTorrent. The future of the internet, though, is still in question, particularly for those who find themselves on the wrong side of the "digital divide." Yesterday all five FCC commissioners met in Pittsburgh for a public hearing and panel discussion on this and other issues surrounding the internet. FSRN's Ellen Pierson has more: