July 7, 2008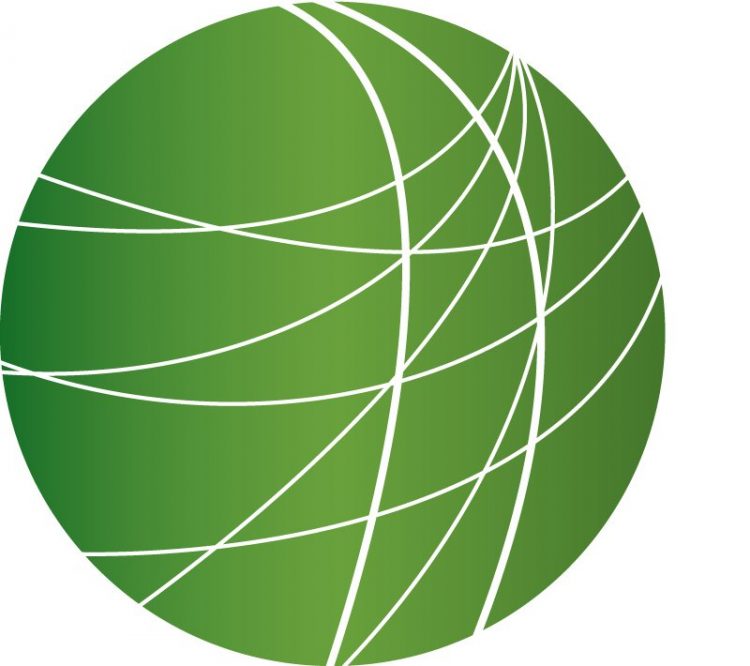 Unfinished Business in Washington
Islamabad Blast Kills 20, Injures 40
G8 Summit in Japan
Francis Moore Lappe on International Food Crisis
HEADLINES

Iraq Proposes a Withdrawal Timetable for US Troops
The withdrawal of US troops from Iraq may depend less on the outcome of the American presidential elections and more on the demands of the Iraqi government. Iraqi Prime Minister Nouri Al Maliki today told a press conference in the United Arab Emirates that his government is considering the inclusion of a timetable for US withdrawal in the ongoing negotiations of a US/Iraq security agreement. The bilateral security deal, known as the Status of Forces Agreement, has generated significant controversy among Iraqi legislators who say the treaty would violate Iraqi sovereignty.
UAE Pardons Billions in Iraqi Foreign Debt
In other news from the region, the government of the United Arab Emirates has canceled all of the nearly 7 billion dollars of debt and interest owed by Iraq. Saudi Arabia announced a similar initiative last year, but has yet to follow through on its pledge. In addition to the cancellation of the Iraqi debt, the United Arab Emirates also announced plans to re-open it's embassy in Baghdad. The governments of Jordan, Kuwait, and Bahrain have also stated their intentions to re-open their diplomatic missions in Iraq.

Suicide Attack at Indian Embassy in Kabul
A suicide blast near the Indian Embassy in the Afghan capital killed more than 40 people today and left another 140 injured. Asma Nemati has more from Kabul.
At around 8:30 this morning, a suicide bomber rammed his car into an Indian embassy vehicle entering the embassy compound. The crash produced a large explosion that destroyed the embassy vehicle and instantly killed a policeman guarding the security gate. The attack came as people were waiting in line for visas. The explosion killed five Indian embassy personnel, visa applicants, and five Afghans employed at the nearby Indonesian embassy. The blast destroyed about a dozen cars, shattered windows and damaged nearby buildings. Glass, blood stains and body parts were spread everywhere on the street. The Kabul explosion comes as overall violence in the country has sharply increased. More US and NATO troops died in Afghanistan in June than any other month since the start of the war. Today's suicide bombing was the deadliest Kabul has seen since 2001. No one has claimed responsibility, but the blast has provoked fears of more attacks on the horizon. For Free Speech Radio News this is Asma Nemati reporting from Kabul, Afghanistan.
Kashmir Official Resigns Following Hindu Shrine Land Transfer Controversy
The chief minister of Indian-administered Kashmir resigned today in the wake of a controversial plan to transfer forest land to a Hindu Shrine. Shahnawaz Khan reports.
Chief Minister Ghulam Nabi Azad's government officially fell apart today more than a week after The Peoples Democratic Party, a key ally, withdrew its support after a controversial land transfer to a Hindu shrine generated some of the largest protests Kashimir has seen in decades. The protests forced the ruling People's Democratic Party to back track on its land transfer decision. The regional government had transferred 100 acres of forest land to a Hindu Shrine to provide space for the construction of facilities for pilgrims. Muslim Separatists alleged the transfer was a conspiracy to change the Kashimir's demographics by settling Indian Hindus in the region. At least six people died in police actions against protestors last month. The governor of Indian-administered Kashmir has asked Azad to continue as caretaker for now, but his resignation could move up the date of regional elections. For FSRN, I'm Shahnawaz Khan.
Deadly Prison Riot in Syria at Center for Political Detainees
As many as 25 people died on Sunday after Syrian security services moved in to stop a riot at a military prison in Damascus. As the standoff continues between prison officials and detainees, human rights organizations are calling for investigations into the killing of the unarmed rioters. Jackson Allers has more from Beirut.
The riot broke out on Saturday at a huge military prison complex in a village northwest of the Syrian capital, Damascus. Syria has been ruled by the Baath party since the early 1960's and detains thousands of Islamists, ex-soldiers and other dissidents critical of the regime of Syrian president Bashar al-Assad. Human rights workers in contact with the prisoners told FSRN that the riot started when some of the detainees with longer sentences asked for an improvement in their living conditions and for greater access to their own case files. Some detainees have been held for years at Sidnaya prison without being formally charged with any crime. Syrian authorities ultimately used live ammunition on the prisoners after they took hostages, including the prison director. Meanwhile, as the standoff continues, Syrian human rights groups have issued a statement asking the Syrian authorities to use restraint, something observers say is unlikely to happen. Reporting from Beirut, Lebanon, this is Jackson Allers for FSRN.

Labor Activists Organize International Protests Against Starbucks
Labor activists around the world participated in demonstrations over the weekend against Starbucks, the world's largest chain of coffee shops. Mark Taylor-Canfield reports from Seattle.
Unionists held protests on July 5th against Starbucks' labor policies in Japan, Europe, and in North and South America. In the US, demonstrations took place in Seattle and in eight other cities, including Philadelphia, Boston, Chicago, New York City and Los Angeles. The international day of action was organized by the International Workers of the World Starbucks Workers Union, the Spanish National Confederation of Workers, and the Serbian International Workers Association. Starbucks has laid off 700 employees this year and fired it's CEO after the company's stock value fell 50%. On July 2nd, the company announced it will be closing 600 stores in the US, affecting 12,000 workers. The International Workers of the World, or IWW, and the Spanish National Confederation of Workers both accuse Starbucks of firing pro-union workers. The IWW says Starbucks is currently under investigation by the National Labor Relations Board in the US. Meanwhile, a judge is deliberating on the case of three IWW members who were fired in New York. The IWW and the Spainish National Confederation of Workers are demanding that Starbucks reinstate their members and allow employees to organize for better wages, protection from mass lay-offs, safer working conditions and access to affordable healthcare. Starbucks has made no official response about this weekend's protests. This is Mark Taylor-Canfield for Free Speech Radio News in Seattle.
FEATURES
Unfinished Business in Washington
Congress was out last week, but they left Washington with a large amount of unfinished business. This week lawmakers will try to pass Housing and Medicare bills, and a couple of Senators will try to defeat a foreign surveillance bill. FSRN Correspondent Matt Laslo has details from Washington.
Islamabad Blast Kills 20, Injures 40
Twenty people, including fifteen police officers were killed yesterday at a conference held on the first anniversary of the military operation against the Red Mosque and Hafsa Seminary in Islamabad. Some forty others were injured, most of them police when a suicide bomber attacked a security contingent. FSRN correspondent Rahmanullah has more.
G8 Summit in Japan
The charity Oxfam today accused world powers of backtracking on pledges to double aid for Africa by 2010, describing their progress as "desperately slow." Heads of State from the United States, Canada, Japan, Germany, France, Italy, the UK and Russia are holding their Group of Eight annual summit at a remote luxury resort on Japan's northernmost island. Air force jets buzz overhead, vessels patrol the seas and more than 20,000 police officers prowl the premises. G8 leaders will spend the next two days negotiating and setting priorities on international markets, security and energy matters. International activists have also assembled in Japan to monitor and pressure G8 participants. The G8 has long come under fire from those who say that the eight "most industrialized" nations have no right to create policies that manage the affairs of other countries. From Toyako, Japan, Puck Lo and Handle Kung file this report.
Francis Moore Lappe on International Food Crisis
According to the United Nations Food and Agriculture Organization — 50 million people were added to the millions of the hungry last year due to soaring food prices. The World Bank estimates that more than 100 million people worldwide may yet be pushed into poverty as a result of the food crisis. Some 30 countries have sharply curbed food exports to ensure that their citizens have enough food to eat. We talk today with Francis Moore Lappe — author of Getting a Grip: Clarity, Creativity and Courage in a World Gone Mad. Lappe also wrote a recent New York Times article examining the international food crisis. Leaders at the G8 summit are focusing on remedies like increased food reserves, easing exports and increased production. How do those goals address – or ignore – the real underpinnings of the crisis.
Violence Against Women in Guatemala
A new cycle of violence is shaking Guatemala. More than 200 women have been murdered so far this year despite a new law approved by the Congress that punishes such crimes with severe penalties. Civil rights organizations have called on the government and the international community to intervene to reduce crimes against women. Ricardo Martinez reports.