August 5, 2008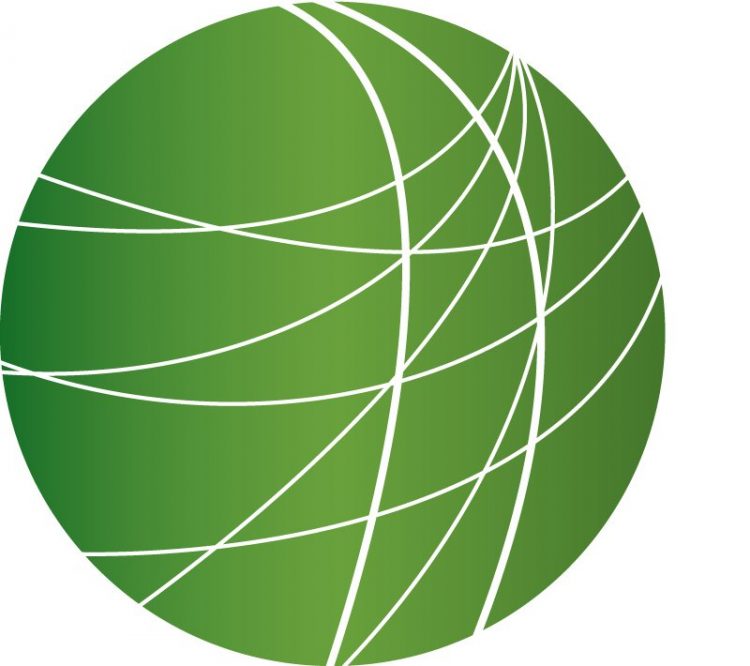 FDA Establishes New Advising Policy
Wal-Mart Telling Workers to Vote Against Obama
Portland Rethinking Transportation Infrastructure
Policymakers Call for New National AIDS Strategy for the United States
HEADLINES
Questions Surround New York Case of Pakistani Woman With Alleged Ties to Al Qaeda
US officials say they've arrested a Pakistani scientist with alleged links to al Qaeda after she spent several years on the FBI's list of Most Wanted Terrorists. It's the same woman human rights groups suspect has been held for years in secret detention. From Manhattan, Renee Feltz reports.

Aaifa Siddiqui appeared in federal court today where she was charged with attempted murder and assault of US officers in Afghanistan. According to a federal complaint against her, Siddiqui was arrested last month by Afghan police. When US Army officers and FBI agents went to take custody of her, the complaint said Siddiqui rushed out from behind a curtain and opened fire with an assault rifle that a US Army Warrant Officer had left on the floor. Her lawyer disputes the charges. The only person wounded in the incident was Siddiqui, who was shot in the chest by a US officer. Siddiqui left the United States in 2003 after studying at MIT and returned to Pakistan with her three children. Relatives say that shortly afterwards, she disappeared from her parent's home in Karachi. Pakistani human rights groups said she may have been held at Bagram Airforce base in Afghanistan. At a news conference in Pakistan, Siddiqui's family said her arrest is a mockery. They argue she's been in secret detention for the last five years. The Pakistan Human Rights Commission said the charges were fabricated and called for her to be tried by an independent tribunal. Pakistan has demanded consular access to Siddiqui. For FSRN, I'm Renee Feltz at the federal courthouse in Manhattan.
Texas Set to Execute Mexican National Despite World Court Ruling
The state of Texas is set to execute a Mexican national tonight, despite a World Court ruling that ordered the US to stay the execution. The Mexican government is challenging the death sentences of around 50 of its citizens in the US, arguing that consular officials were not given proper access to the men until after they were already sentenced. The Vienna Convention on Consular Relations gives foreign detainees the right to seek legal assistance through their consulates upon arrest. The World Court in The Hague had ordered the US to issue provisional stays in the capital cases to give the court time to make a final ruling on the challenge brought by the Mexican government.
Protests Greet Bush's Arrival in South Korea
President Bush is in South Korea on a two-day official visit before traveling on to Beijing to attend the Olympic's opening ceremony. His summit with Korean President Lee Myung Bak is expected to focus on the "denuclearization" talks with North Korea. However, protests against the import of American beef may overshadow Bush's trip. Jason Strother has more from Seoul.
It's the third time during the President's administration that he's paid a visit to South Korea. And like his previous trips, thousands of protestors have come out to jeer him. Riot police were dispatched today to control crowds protesting Seoul's recent decision to lift a five year long ban on American beef imports. Authorities used water cannons to disperse the crowds and police took at least 12 demonstrators into custody. Anti-Bush protesters also scuffled with pro-American groups, who held a prayer vigil today for the improvement of US-South Korean relations. On Wednesday, Presidents Bush and Lee will hold their third summit since the South Korean leader took office in February. The verification of North Korea's nuclear weapons program is expected to be high on their agenda. This is most likely Bush's final official trip to Asia before his term in office expires in January. For Free Speech Radio News, I'm Jason Strother in Seoul, South Korea.
Kosovo Appoints Defense Minister and Issues Passports
The government of Kosovo has appointed its first Defense Minister. The position will oversee the formation of the Kosovo Security Force to be trained by NATO. Aleksandra Spasov has more.
Former Kosovar guerrilla fighter Fehmij Mujota was named defense minister of newly independent state of Kosovo earlier today. Mujota will lead the effort to establish a 2,500 strong Kosovo Security Force as part of the former province's blueprint for "internationally supervised independence." 16,000 NATO peacekeepers will remain in charge of security in Kosovo in the meantime. A European Union-led mission will take over judicial and law enforcement duties in Kosovo in October. Local Serbs in northern Kosovo openly oppose the EU mission unless it comes with approval from the UN Security Council. Kosovo's ethnic Albanian majority declared independence in February. The Republic of Kosovo has since been recognized by 43 countries, including the US and most EU member-states. Kosovo began issuing passports a few days ago. Some states like Macedonia and Montenegro, which have not officially recognised the independent Kosovo, say they will let Kosovar citizens enter their territory with the new passports, while Bosnia and Slovakia will not accept the documents. For Free Speech Radio News, I'm Aleksandra Spasov in Belgrade.
Los Angeles City Ordinance Prohibits Patient Dumping
A new municipal ordinance in Los Angeles has outlawed the practice of dropping off indigent hospital patients on the city streets; a practice otherwise known as patient dumping. Massiel Bobadilla reports from LA.
The new ordinance makes it a misdemeanor for hospitals and clinics to leave patients anywhere but their places of residence without written consent. The ordinance came in response to several instances of L.A.-area hospital workers abandoning homeless patients on downtown's Skid Row. More than 50 allegations of "homeless dumping" are currently under investigation by the office of L.A. city attorney Rocky Delgadillo. Health facilities face fines of up to $1,000 per violation if convicted. Hospital officials say convictions under the ordinance puts their facilities at risk of losing funding from federal health programs such as Medicare, Medi-Cal, and the Medicaid. The Hospital Association of Southern California strongly opposes the new ordinance, maintaining that the area's health facilities are already overcrowded with an estimated 18,000 homeless patients seeking treatment every year. For FSRN, I'm Massiel Bobadilla in Los Angeles.
FEATURES

FDA Establishes New Advising Policy
The Food and Drug Administration is taking new steps to fight charges
that the agency has become too cozy with the drug industry. It's now
issued new guidelines barring experts from sitting on FDA advisory
boards if they have a financial conflict of interest exceeding $50,000.
But will the new standards actually keep people safer? Tanya Snyder has
more.
Wal-Mart Telling Workers to Vote Against Obama
Reports have surfaced that Wal-Mart is intimidating employees into
voting against Barack Obama. Store and Department Mangers are forced to
attend mandatory meetings where they are told that a vote for Democrat
Barack Obama would be a vote for unions – which would mean a vote for
job loss.  Retail giant Wal-Mart has long associated the formation of
unions as bad for its bottom line.  Democrat Barack Obama supports a
bill in Congress that proponents say would make it easier for workers
to organize. FSRN's Leigh Ann Caldwell spoke with Lance Compa, labor
law Professor at Cornell University.
Portland Rethinking Transportation Infrastructure
In the year since the Interstate-35 bridge collapse in Minneapolis,
cities around the nation have been scrambling to restore and replace
aging transportation infrastructure. In 1955, the national highway
system carried some 65 million cars and trucks. Today, that number has
nearly quadrupled to 246 million. At a time when the highway system is
badly in need of repair, some places, like Portland, Oregon, have
started to debate whether highway infrastructure should be expanded at
all, in light of the looming climate crisis.  FSRN's Jenka Soderberg
has more.
Policymakers Call for New National AIDS Strategy for the United States
The Centers for Disease Control released a report indicating that the
number of new people infected by HIV in the United States is much
higher than previously estimated – 40% HIGHER. Previous figures
estimated new infections at 40,000 per year, now the CDC says the
number of new cases of HIV infection is closer to 56,000 per year. The
CDC says the new data suggests a stable epidemic – but that the numbers
are still unacceptably high, with a steady increase in infection rates
among gay and bisexual men. On today's newscast, we hear from
California Representative Barbara Lee and Paul Zeitz, who works with
the Global AIDS Alliance Fund, about a new national AIDS strategy for
the United States
Colombia's Small-Scale Miners Weary of New Laws
Disputes between multinational mining companies and small-scale miners
are worsening in Colombia – and may be leading to the displacement of
hundreds of residents from their homes. Small-scale miners fear that
new mining laws that encourage foreign investment could make a bad
situation even worse. Manuel Rueda has more from Bogota.