August 6, 2008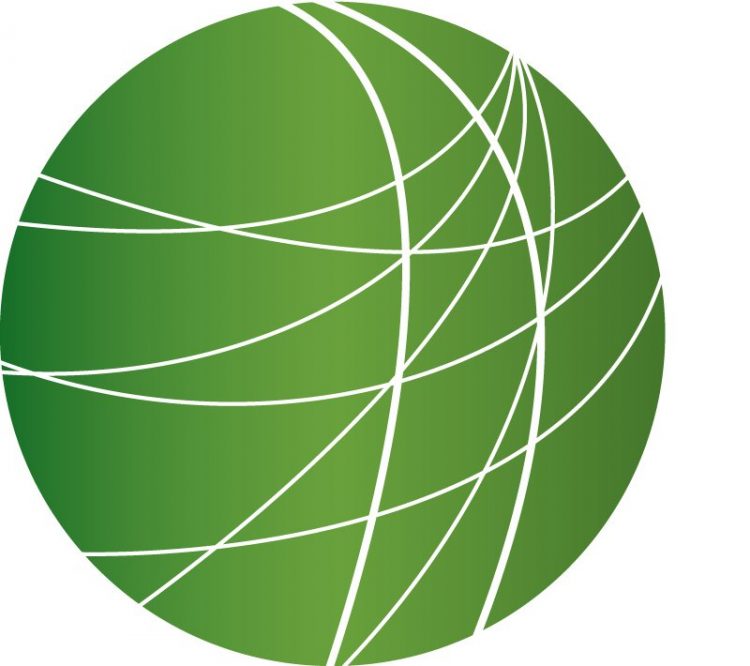 ICE Urging the Undocumented to Self-Deport
The Christian Right and Anti-Immigrant Politics
Gaza NGOs shut down by Hamas
Bush's Visit to South Korea Marked by Protests
HEADLINES
Gitmo Military Commission Hands Down Guilty Verdict in Hamdan Case
Guantanamo Bay's first military commissions trial has ended in a conviction for Osama bin Laden's former driver. Salim Hamdan was found guilty of providing material support for terrorism by a panel of military officers. He was acquitted on one count of conspiracy. Unlike the US criminal justice system, the military commissions system allows the use of secret evidence, hearsay, and statements made under coercion or provoked by interrogation methods considered by most Western countries to be torture. Hamdan faces a life sentence.
Court Orders Unsealing of FBI Anthrax Papers
A federal judge in Washington DC has ordered the unsealing of documents related to the wave of anthrax attacks in the Fall of 2001. Naji Mujahid has more on the story.
The DC District Court ordered the release of about 65 sets of lengthy FBI documents that included affidavits, search warrants and attachments that the agency had gathered for its case against the alleged anthrax culprit, Bruce Ivins. The court order comes after the apparent suicide of Ivins, the army scientist the FBI claims was its primary suspect in the attacks. Ivins died after a medication overdose last week. The documents lay out six reasons why the FBI suspected Ivins to have carried out the attacks and point to possible uncontrollable mental behavior. Some are skeptical of Ivins' culpability, accusing the government of using the dead man as a fall guy in order to close the case. Just last month, the government agreed to a multi-million dollar settlement for defamation of character with bioweapons expert Stephen Hatfill, a former colleague of Ivins and someone the FBI had previously identified as a "person of interest" in the case. Reporting for FSRN, I'm Naji Mujahid of the DC Radio Coop.
White House Denies Forgery Allegations
The White House has denied allegations made by a Pulitzer Prize winning author that the Bush administration ordered former CIA Director George Tenet to produce forged documents in order to create a fake link between the 9/11 attacks and the regime of former Iraqi president Saddam Hussein. The claims appear in the new book, "The Way of the World" by Ron Suskind. White House deputy press secretary Tony Fratto called the allegations "absurd". In the run-up to the invasion of Iraq, the White House had claimed that the Hussein regime had provided support for 9/11 hijacker Mohamed Atta, although this claim was never supported by any credible evidence.

Military Coup in Mauritania
Senior military figures staged a coup today in Mauritania, taking the elected president and prime minister into custody. The West African country has lived through more than ten coups since winning it's independence from France in 1960. The senior military officials that took power today had recently been fired by the president and included the former head of the presidential guard.
Protests Across Bolivia Ahead of Recall Referendum
Social conflicts are raging across Bolivia, just days before President Evo Morales and provincial governors face a recall referendum. Aldo Orellano has more from Cochabamba.
Protests led by public sector workers turned deadly yesterday when police opened fire on miners blocking a major interstate highway. Two miners were killed and another 34 were injured. The workers had been blockading the highway for 2 days as part of nationwide mobilizations to call on the government to reform the country's social security system. A few hours after police broke up the highway blockade, protestors took over the airport in the city of Tarija, forcing the cancellation of a summit President Morales was scheduled to hold with his Argentine and Venezuelan counterparts. The protestors in Tarija are allied with a conservative movement in Bolivia's gas-rich provinces. The opposition-led governments in the gas-rich provinces oppose a national program that channels gas royalties away from local governments and into public assistance programs for senior citizens. Despite the conflicts in various parts of the country, Morales says the recall referendum will proceed as planned on August 10th. The referendum is expected to favor Morales and weaken the right-wing opposition. For FSRN, I'm Leni Olivera with Aldo Orellano in Cochabamba, Bolivia.

Strikes in South Africa Against Rising Cost of Living
Across South Africa today, thousands of workers staged a massive a 1-day strike to protest rising energy, food and fuel prices – which workers say are pushing them into poverty. Miners, auto manufacturing workers, and textile employees were just some of the workers taking to the streets and forcing the shut-down of their employers' operations. Students stayed home from school and public transportation was also suspended in some areas. Amid a strong police presence, thousands rallied in the capital, Pretoria, and in Cape Town, carrying signs that read "Say no to the high food prices!" and "My take-home salary is not even enough to take me home!" The two-million member Congress of South African Trade Unions says the strike is a warning to employers. The union is demanding pay raises and is pressuring President Thabo Mbeki to provide subsidies for basic goods.
FEATURES
ICE Urging the Undocumented to Self-Deport
The Department of Homeland Security has kicked off a test program
offering some undocumented immigrants an opportunity to turn themselves
in to be deported.  Immigration advocates question the purpose of the
program. Washington Editor Leigh Ann Caldwell reports.
The Christian Right and Anti-Immigrant Politics
A new report released by Public Research Associates analyzes the
conditions that have given rise to a battle that is pitting the
Christian Right against undocumented immigrants. Basing their crusade
on the principle that the United States was founded as a Christian
country, the new breed of Christian Right voters maintain that those
who stand in contrast to so-called established "American" beliefs pose
a threat to Christian ideology, and that the deportation of
undocumented immigrants is consistent with Christian doctrine. Tarso
Luis Ramos is the Research Director for Political Research Associates,
the Boston-based progressive think tank that released the report. Ramos
says that the Christian Right has only recently begun demonizing
undocumented immigrants.
Gaza NGOs shut down by Hamas
Israeli officials released five Lebanese teenage prisoners today, as
part of a prisoner swap that began last month with Hezbollah. The youth
were allegedly detained for throwing stones and other objects. Israeli
Prime Minister Ehud Olmert agreed to release some 150 more Palestinian
prisoners later this month, after meeting today with Palestinian
President Mahmoud Abbas. Israeli human rights groups estimate that
Israel holds some 8,500 Palestinians in jail in Israel, including an
estimated 300 minors. Abbas and Palestinian negotiators are requesting
the release of Marwan Barghouti, who Israel sentenced to jail for life,
and for the release of Ahmed Saadat, a leader of the group Popular
Front for the Liberation of Palestine.
Meanwhile, in the Gaza Strip, the Hamas-dominated government has
ordered the closure of dozens of community-based NGOs, sports clubs and
Fatah offices. The closures follow a recent car blast that claimed the
lives of three Hamas fighters. FSRN's Rami Almeghari in Gaza has more.
Bush's Visit to South Korea Marked by Protests
President Bush wrapped up a two-day visit to South Korea today. His
meeting with President Lee Myung Bak was originally scheduled for last
month, but pushed back because of massive protests against US beef
imports. Although demonstrations continue, the two leaders focused
their talks on passing a free trade agreement, and addressed North
Korea's nuclear program. FSRN's Jason Strother has the story from Seoul.
Street Beat: Hard Times at the Unemployment Line
The United States hit the highest unemployment rate in more than four
years this July, reaching 5.7 percent.  Since the beginning of the
year, there have been more than 400,000 job losses. These figures
translate to nearly 9 million unemployed people. And even these numbers
could rise as automakers, banks, airlines, and state and local
governments pursue layoffs and cut back on hiring. Also on the chopping
block: jobs for youth. For our new regular segment Street Beat, FSRN
reporter Emily Reddy gathered the stories of Florida  residents
Reginald Wesley, Cheryl O'Connell, Jamarquis Smith; Shawn Williams,
Tanya Hill; Jazz Travis; and Carlos Perez – all seeking job assistance
at Tampa Bay WorkForce Alliance.