January 4, 2008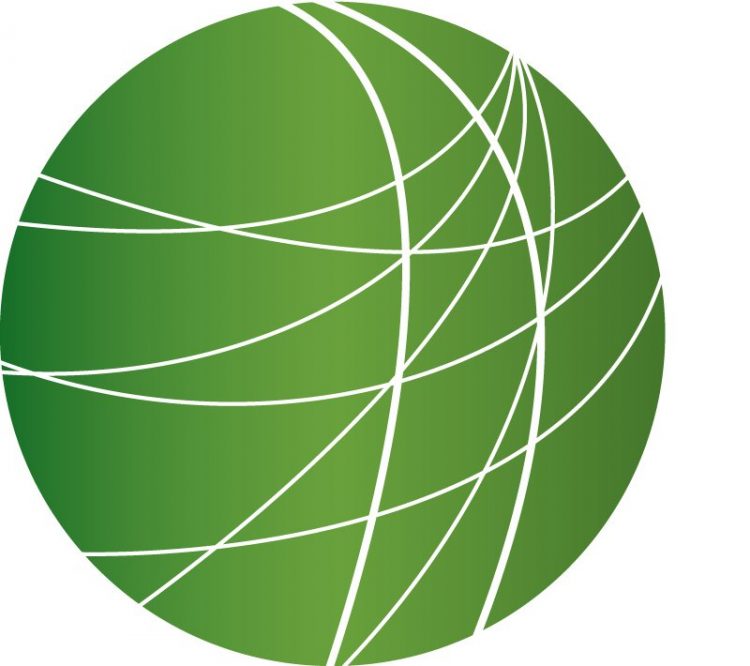 Obama Takes Iowa
Kenya's Peace Options
US State Department Weighs In in Kenya
Eastern Africa Absorbs Impact of Kenya's Crisis
Burma's "Independence" Day
HEADLINES
Death Toll Rises From Thursday's Car Bombing in Turkey's Kurdish Region
The death toll from a car bomb that exploded Thursday in southeast Turkey has risen to 5. The blast, which occurred in the Kurdish-majority city of Diyarbakir, reportedly injured more than 100 people, some of whom remain in critical condition. Turkish authorities have blamed PKK rebels and have granted police broad powers to conduct warrentless searches of the city's buildings and vehicles. The remote controlled car bomb exploded as a military van passed by, but most of the dead are university students from a nearby school.
Presidential Election in Georgia Tomorrow
Georgians head to the polls tomorrow to vote in the closest presidential race in the country's history. Deborah Wild reports from Tbilisi.
Seven candidates are competing for the five-year presidential term. Among them is the former president Mikheil Saakashvili, who called for the early elections in November after imposing a state of emergency in response to major mobilizations in the capital. Saturday's elections are regarded by many in the international community as a test of Georgia's progress on the path towards democracy. International Observers have already warned that the campaign in the run-up to the vote has created a highly-polarized political environment with the potential to undermine the credibility of the outcome. Most opposition politicians have complained about unequal access to media and other resources and have alleged that the vote will be rigged. They have called on the Georgian public to flood to the streets on January 6, when official results are due to be announced. In response, the government is accusing the opposition of being more focused on post-election protests than the election itself. For Free Speech Radio News, this is Deborah Wild in Tbilisi, Georgia. 

Mapuche Protests After Shooting Death of Activist
The shooting death of an indigenous Mapuche university student has sparked protests in southern Chile. The 22 year old student was killed early Thursday morning when police moved in to eject Mapuche activists from a piece of land they had occupied. Reactions in southern Chile included road blockades and a number of fires set on disputed land claimed by both Mapuches and by Chilean forestry companies. Mapuche activists on the Argentine side of the border clashed with federal police outside of the Chilean consulate in Bariloche.
DNA Results Latest Twist in Public Opinion War Over FARC Hostages
The three-way political battle over the fate of hostages held by Colombia's FARC guerrillas has taken a new turn today, with the administration of Colombian President Alvaro Uribe claiming that DNA results show that one of the hostages may already be in government custody. Manuel Rueda has more from Bogota.
The hostages were orginally scheduled for release one week ago today. The FARC says Colombian troops movements in the area prevented the release, while President Uribe says the FARC cancelled the operation because they had lost their youngest hostage; three year old Emanuel, son of former vice presidential candidate and current FARC hostage, Clara Rojas. The Colombian government claims the boy was taken to an orphanage for safekeeping almost two years ago, because of the harsh conditions in the jungle. In a highly publicized move, the Uribe administration this week took DNA samples from the mother and brother of Clara Rojas to compare them with those of the boy it says is Emanuel. Colombia's chief prosecutor announced today that the results indicate a "very high probability" that the boy in their custody is the son of Clara Rojas. Venezuela's Foreign Minister Nicolas Maduro has cast doubt on the credibility of the results, saying the Colombian government would not allow Venezuelan experts to perform their own DNA tests on the child. The Colombian DNA test will be sent to a Spanish laboratory that wil scrutinize the results. FARC had agreed to release the three hostages to Venezuelan President Hugo Chavez, who had previously acted as the mediator in talks between the Colombian government and the guerrillas. The outcome is likely to cause another political storm between the two governments. Manuel Rueda, FSRN, Bogota.

Charges Dropped Against Tasered Ohio Woman
Charges of disorderly conduct have been dropped against an Ohio woman whose videotaped arrest showed an officer repeatedly using a taser on her after she was already in handcuffed. Evan Davis has the story from Columbus.
Charges against Heidi Gill were dropped after arresting officer Richard Kovach declined to testify against on the advice of his attorney. Heidi Gill claims to be suffering from long term health effects including periodic dizziness and blurred vision after being tasered and kicked multiple times during her arrest. Kovach was suspended pending an investigation of the incident and has since been fired for lying to investigators in an un-related case. The police use of tasers has become controversial in Ohio. In August of 2007, a Toledo area man died in police custody after being tasered multiple times and the FBI is currently investigating an incident in Trotwood, Ohio where an officer applied a taser to the neck of a pregnant woman while restraining her in a police station. In May of 2006, students at a high school in Newark, Ohio petitioned the school board to ban taser use in Newark schools after an officer tasered a 9 year old student. In November of 2007, the U.N. Committee Against Torture issued a report declaring taser use to be a form of torture and called for discontinuing their use. Evan Davis, FSRN, Columbus.

Curfew in Assam District Lifted for 2 Hours
The authorities in the Indian state of Assam lifted a strict curfew for 2 hours today in a district hit hard this week by electoral protests. Bismillah Geelani has more.

People flocked to local stores to buy provisions and medicine during the brief curfew relaxation this afternoon. The Goalpara district of Assam state has been under an indefinite 24 hour a day curfew since Wednesday when seven people were killed and twenty others wounded after police opened fire on a group of protestors. The demonstrators were trying to enforce a 48-hour blockade called by a coalition of non-tribal groups to press for local elections. The state government had earlier decided to postpone the elections in the area as a concession to demands made by the Rabha tribe. The tribe wants the government to decide on whether to recognize their tribal status before holding elections. The state election commission tonight indefinitely postponed polls in the entire Goalpara district while the government has ordered a judicial probe into the police shooting at the blockade. For FSRN, this is Bismillah Geelani from New Delhi.
FEATURES
There's been lots of changes in the Presidential race: Barack Obama and Mike Huckabee pass one major hurdle by winning Iowa – and they won by a landslide. At the other end of the spectrum, two Democrats, Senator Chris Dodd and Joe Biden, drop out of the race. All this in the small Midwestern state whose citizens smashed voter turn out records. FSRN's Leigh Ann Caldwell reports from Iowa.
Kenya's opposition has ruled out joining any government of national unity set up by President Kibaki, and is instead calling for a transitional administration to clear the way for a rerun of the presidential election in three months. But in his first press conference since post-election violence erupted, President Kibaki has ruled out this option. FSRN's John Bwakali reports from Nairobi on what other options may be available.
US State Department Weighs In in Kenya
With violence continuing to escalate in Kenya over vote-rigging allegations in a tight presidential election last week, the US State Department is sending representatives to Kenya today to see what can be done to quell the crisis. Since Kenya is both a key economic partner and is strategically located as one of the allies the US wants to keep in the Bush Administration's so-called War on Terror, some are wondering what role the US will play to end the current chaos. FSRN Karen Miller has more from DC.
Eastern Africa Absorbs Impact of Kenya's Crisis
The chaos in Kenya, which has largely brought transportation to a halt, has already started to take its toll on neighboring countries. Thousands of people displaced by fighting in the volatile great lakes region in eastern Africa are at the risk of starvation, because the World Food Program cannot transport vital supplies. Trucks that would normally haul food through the region have been stuck at major roadblocks in Kenya. Major relief agencies have now issued an appeal for food and drugs for those who need it most. Joshua Kyalimpa reports.
Burma marks its 60th anniversary of independence from Britain today. The military government is celebrating in its new capital of Naypyidaw, while the opposition party holds ceremonies at their offices. But the people of Burma say that they are not feeling the true freedom of independence today. FSRN's Ronald Aung Naing has more.