August 8, 2008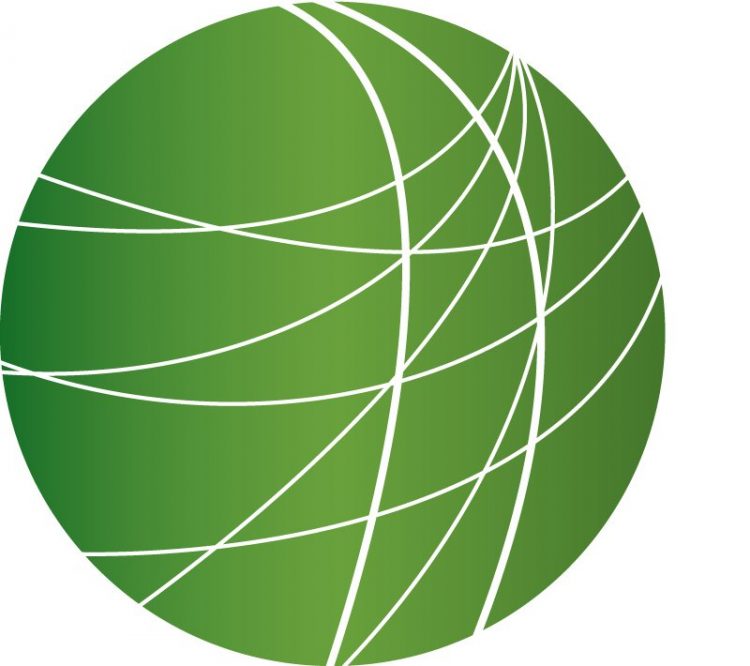 American Indian Trust Ruling
Hamdan Sentenced to Five-and-a-Half Years
8-8-88: Burma's Pro-Democratic Uprising and the Atrocities That Followed
Remembering 8-8-88 in Berkeley
Olympic Games Kick Off In Beijing
Rewind with Pacifica Radio Archives: The Black Power Fist at the 1968 Olympic Games
HEADLINES
Escalating Conflict in South Ossetia Fuels Fears of Regional War
Fighting in the Caucus region of South Ossetia has triggered alarm that Russia and the Republic of Georgia may be headed for full-blown war. Russia sent troops, tanks, and aircraft into the separatist region this morning in response to a sudden build-up of Georgian military forces. The Georgian government accused Russia of bombing an air base near the Georgian capital. Georgian troops have reportedly shelled South Ossetia's capital city. Media accounts of civilian casualties vary widely; ranging from 15 to as high as 1000. The International Committee of the Red Cross has requested access to the region to help evacuate civilians. South Ossetia first declared independence from Georgia during the breakup of the Soviet Union, although the declaration went largely unrecognized. South Ossetian separatists have since compared their cause that of Kosovo, a former Serbian province whose relatively recent declaration of independence was quickly recognized by most Western countries.
Al Sadr Announces Offer to Dissolve Militia if US Military Promises Withdrawal from Iraq
In news from Iraq, Shiite cleric Muqtada al Sadr has announced an offer to disband his Mehdi Army militia in exchange for a timetable for the withdrawal of US troops. The Bush Administration has repeatedly rejected the notion of a set timetable, but recently announced the idea of a more ambiguously termed "time horizon" as part of an effort to finalize the language of a bi-lateral security agreement with Iraq. Negotiators are under pressure to shore up the terms of the deal in order to have it implemented before the UN mandate for the foreign troop presence in Iraq expires at the end of the year.
Indigenous Leader Murdered In Guatemala Ahead of International Day of the World's Indigenous People
An indigenous and campesino leader in Guatemala has been assassinated, just ahead of national actions to commemorate the International Day of Indigenous Peoples. Tim Russo has more from Guatemala.
Antonio Morales, a Guatemalan indigenous leader from the CUC, Committee of Campesino Unity, was attacked and hacked to death yesterday morning as he returned to his home in Colotenango, Guatemala. Morales was a national leader of the CUC, CNOC and Maya Waqib Kej, three of Guatemala's most important indigenous organizations which have actively opposed large scale mining projects, hydroelectric projects and the privatization of water. Such is the case in San Miguel Iztahuacan, San Marcos where Montana Exploring a subsidiary of Canada's Goldcorp Inc has spent thousands of dollars on trying to halt a community led plebiscite that poses to threaten Montana's mining exploration and mineral extraction. Fifty-nine mayors of local villages and towns in the region have unified in opposition to Montana's mining and the result has been increased military presence in the region to protect Montana's interests. The CUC, CNOC and Maya Waqib Kej have denounced Morales' death as political intimidation as they prepare massive protests in ten regions throughout Guatemala for today and Saturday in celebration of August 9th's International Day of Indigenous Peoples. For Free Speech Radio News, this is Tim Russo in Guatemala.
Detriot Mayor Posts Bond, Receives New Charges
More legal troubles are on the horizon for Detroit Mayor Kwame Kilpatrick. Just shortly after posting bond to get out of jail, prosecutors brought new charges against the mayor. Kilpatrick now faces two charges of assault stemming from an incident in which he allegedly shoved a police officer into an investigator. The Motor City mayor has refused to step down, despite the growing scandal.
Nader Unveils Corporate Crime Fighting Proposal
Independent presidential candidate Ralph Nader today released his proposed twelve-point program to fight corporate crime. Kathryn Jarmul has more from Washington DC.
The program calls for a redirecting of funds for prosecution and policing away from non-violent drug offenses and toward a crackdown on corporate wrongdoing. Nader says the recent failures of Fannie Mae and Freddie Mac echo corporate corruption scandals seen during previous financial crises. [Nader1] "What we're seeing here is a combination of excessive power at the top of the corporation connected to unbridled greed which connects to the desire to engage in highly speculative behavior." Nader says if corporate bosses didn't make so much money based on stock options and short-term earnings, they would make smarter long-term market choices and listen to stockholders when making decisions. He also criticized the lack of control worker's have over their benefits and retirement packages. [Nader2] "At a minimum we need to give workers a voice on the pension board, not require workers to stuff their 401ks with company stock and give workers the right to control their 401k plans." Nader's proposal calls for lower pay for executives, increases in shareholder's say, stronger investigation of corporate tax avoidance, dividend taxes and the creation of an annual Justice report on corporate crime. For FSRN, this is Katharine Jarmul in Washington, DC.
FEATURES
American Indian Trust Ruling
A decision was handed down on a law suit filed 12 years ago by Native Americans for unpaid money owed by the US government. The US District Judge said the US must release 455 million dollars of a trust – that's far less than the 47 billion the Native Americans requested. FSRN's Leigh Ann Caldwell reports.

Hamdan Sentenced to Five-and-a-Half Years
A military tribunal at Guantanamo Bay convicted Osama bin Laden's former driver, Salim Ahmed Hamdan, of one count of providing material support for terrorism – and sentenced to a five-and-a-half year sentence. Hamdan was acquitted of the more serious conspiracy charge. This marks the first military tribunal at the Guantanamo Bay Detention Center, which opened in 2002. The verdict is seen as a major blow to the Bush Administration, which argued for a stiffer sentence of 30 years to life. Ben Wizner works with the American Civil Liberties Union – he's been at GITMO and watched the entire public proceeding.
8-8-88: Burma's Pro-Democratic Uprising and the Atrocities That Followed
Twenty years ago today the military dictatorship which continues to rule Burma brutally crushed a pro-democracy uprising known as "8-8-88" – killing an estimated 3,000 people in 6 weeks. Leaders of that 1988 student-led uprising have been imprisoned since last summer's widespread civic disturbances along with more than 1,000 other long term political prisoners including the opposition's National League for Democracy leader, Aung San Suu Kyi, the Nobel Peace laureate who remains under house arrest on the orders of leader General Than Shwe. On this anniversary of the Burmese Uprising, FSRN will travel to Thailand – where the largest number of Burmese refugees are located and hear from survivors of the massacre. Then we'll go to Berkeley, CA, home to many Burmese who also fled the violence. First, from Bangkok, Claudia Cragg reports.
Remembering 8-8-88 in Berkeley
Nearly one hundred activists gathered at Berkeley City Hall this morning to observe the 8-8-88 Anniversary of the uprising in Burma and to raise the Burmese flag. Many political exiles in the United States continue to struggle against the military junta in Burma. Africa Jones reports.
Olympic Games Kick Off In Beijing
The 2008 Olympics officially opened in Beijing today, but not without controversy over human rights issues. This year, a growing number of athletes are hoping China will help resolve the conflict in Darfur – through pressuring its trade relationship with Sudan. But in a country that restricts free speech, there may be little room for political statements from athletes. From Beijing, FSRN's Adelaide Chen reports.
Rewind with Pacifica Radio Archives: The Black Power Fist at the 1968 Olympic Games
Besides breaking records and shiny medals, the 1968 Olympic Games in Mexico City may best be remembered for the Black Power Salute. Tommie Smith and John Carlos, who both won medals in a 200 meter race at the 1968 Games, literally took a stand as they collected their medals at the stage. As the US National Anthem played, Smith and Carlos, who approached the stage shoeless, bowed their heads. In this historic interview, preserved by the Pacifica Radio Archives, Olympic Gold Medalist John Carlos talked about the 1968 action with sports sociologist Jonathan Brower.