October 16, 2008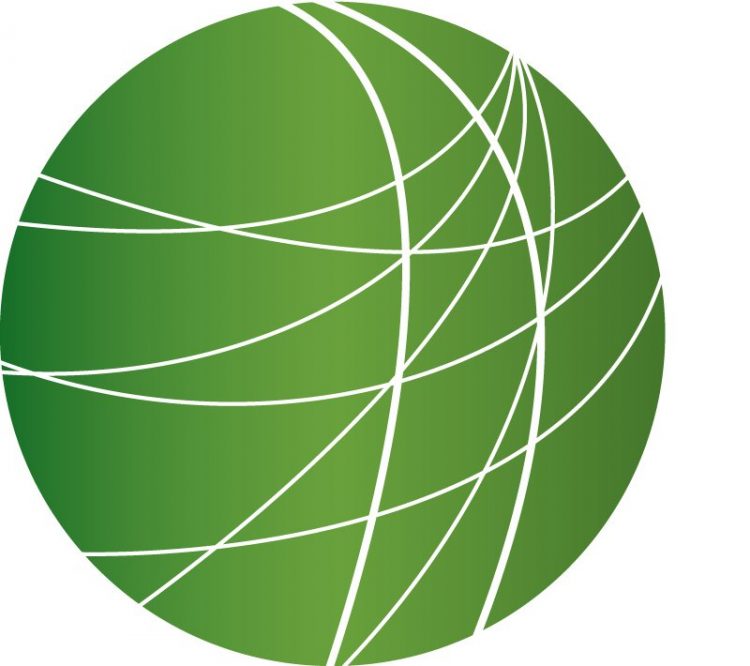 Predatory Lending and Deregulation's Roles in Financial Crisis
Candidates Unveil New Ads in Final Stretch of Campaign
Workers Take Their Human Trafficking Case to the Justice Department
Looking at Zimbabwe's Woes on World Food Day
HEADLINES
200,000 New Ohio Voters Could be Challenged
The Ohio Secretary of State filed an emergency appeal to the US Supreme Court today, in an effort to block a lower court's decision to allow the state's GOP to challenge the votes of more than 200-thousand newly-registered Ohio residents.  The Cincinnati Court of Appeals has ordered Democratic Secretary of State Jennifer Brunner to supply the state's 88 precincts with a list of voters whose social security or DMV records don't match the information on their voter registration forms.  Brunner maintains most of the discrepancies are related to innocent errors on the forms – for example a person who is listed as John Smith on his voter registration card would be flagged if his driver's license read John P. Smith.  As a result the precincts have the right to ask every person on the list to use provisional ballots – which could then be challenged following the election.  Challenges would likely have a greater impact on the Democratic Party, which has registered more new voters this year.   Ohio is once again a battle ground state in the presidential race, and voter turnout is considered a key factor deciding the election there.
Joe the Plumber Irony
In a touch of irony, Joe the Plummer – who figured so heavily for the Republican Party in the presidential debate last night – could himself be a victim of one of these challenges.  An elections official in his Ohio district said he could be the victim of a typo – Joe's last name is Wurzelbacher – first three letters W-U-R.  But his likely voter registration spells it W-O-R.
Members of Iraq Veterans Against the War Arrested at Presidential Debate
In other news from the debate – Police arrested 10 members of Iraq Veterans Against the War who attempted to access the Hofstra Campus.  Their goal was to deliver questions to the candidates about veteran's health care and support for war resisters, but they didn't get far.    Former Army Sergeant Kristofer Goldsmith was one of those arrested.
"After we were initially arrested, member of IVAW who intended to enter into the Hofstra Campus, the police met the rest of the protesters with a great deal of violence – mostly through horseback policemen and batons."
Goldmith says another member of the group was trampled and kicked by one of the police horses and sustained a broken cheekbone.
Cambodia-Thailand Forces Reach Uneasy Truce on Border
Generals from Thailand and Cambodia met today to find a solution to an on-going border dispute.   On Wednesday a skirmish along the border killed two and injured two Cambodian soldiers and wounded 5 Thai soldiers. Ronald Aung Naing has more from Thailand.
The firing took place near the 11th-century Preah Vihear Hindu Temple, which earlier this year UNESCO recognized as A World Heritage site.  The land in question COMPRISES 4.6 square kilometers of rough country and scrub near the temple.  The two countries have disputed the land since 1962.  The most recent military escalation began earlier this week when the Cambodian Prime Minister called on Thailand to remove its troops.  Since then, Thai authorities say another 10 Thai soldiers were missing and have probably been arrested by Cambodian Troops.  Both sides claim that the gunfire originated from the other side.  In talks today, military commanders agreed to joint patrolsof the border region.  Officials plan to meet again next week.  For Free Speech Radio News, I'm Ronald Aung Naing in Chiang Mai, Thailand.
Syria and Lebanon Reach Historic Diplomatic Agreement
Syria and Lebanon have agreed to formalize diplomatic ties – and for the first time in 3 years the Lebanese prime minister says he will travel to Syria. The two countries have not had formal diplomatic relations since 1940.  Jackson Allers has more from Beirut.
Lebanese politicians sounded a note of caution after the agreement was singed on Wednesday, urging the Syrian government to back up their statements with action.  Pro-western Lebanese politicians blame Syria for the 2005 assassination of former prime minister Rafiq Hariri. The assassination led to the expelling of Syrian security forces after some 29 years as Lebanon's main power broker.  The mood in Syria was more optimistic – with the press hailing the move as a new era of Arab unity.  Meanwhile, a series of bomb attacks over the last two months in Lebanon's northern city of Tripoli and in Syria's capital Damascus have killed 40 people and injured scores of others. This week Lebanon arrested more than 20 suspects of a Sunni terror cell believed to be responsible for the attacks in Lebanon. Syria's foreign minister said after the signing of the agreement, both countries faced the same terror threats. Reporting from Beirut, this is Jackson Allers for FSRN.
God Off the Hook in Nebraska
And finally, God is officially off the hook in Nebraska.  A District Court Judge has thrown out a lawsuit on the grounds that the diety could not be served with legal papers because of an unlisted home address.  Long-serving Nebraska state senator Ernie Chambers, who represents North Omaha, said he filed the lawsuit last year to make a point about frivolous litigation.  In the suit, Chambers sought a permanent injunction, saying God has caused "widespread death, destruction and terrorization of millions upon millions of the Earth's inhabitants."  And Chambers says he's already found grounds for an appeal.  He figures since the Court acknowledges the existence of God, they thus have to recognize God's omniscience.  Consequently, says Chambers, "Since God knows everything, God has notice of this lawsuit."  The senator has 30 days to decide whether or not to appeal.
FEATURES
Predatory Lending and Deregulation's Roles in Financial Crisis
The Senate Banking Committee held a hearing today to investigate the reasons behind Wall Street's massive crash yesterday – its second biggest drop in history. The Committee wants to explore the causes of the economic crisis, and move towards restoring stability. Some of those appearing before the Senators say minorities and low income borrowers did not cause the meltdown – but rather Wall Street's predatory lending and Washington's deregulation. FSRN's Karen Miller has more.
Candidates Unveil New Ads in Final Stretch of Campaign
After their final presidential debate last night in New York, the major party candidates have resumed campaigning: Barack Obama is in New Hampshire and John McCain is in Pennsylvania today. Both campaigns have released new advertisements, seizing on the key moments of the debate. Washington Editor Leigh Ann Caldwell reports.

Workers Take Their Human Trafficking Case to the Justice Department
Members of the Indian Workers Congress met with representatives from the Department of Justice today to testify about the human trafficking they say they suffered at the hands of Signal International, a subsidiary of defense contractor, Northrop Grumman. They've been waiting months for this opportunity – and risk deportation for their effort. Tanya Snyder reports from Washington.

Looking at Zimbabwe's Woes on World Food Day
As the price of grain, meats and vegetables continue to rise globally; one billion people are expected to qualify as malnourished by the year's end – and more and more people are being forced to find ways to cope. Half of Zimbabwe's 12 million people are expected to need food aid to survive this year. Agricultural production there has been hit by a long list of obstacles: ill-considered land redistribution, skyrocketing inflation that makes fertilizer and other farm production products off limits, several rounds of severe drought, and brutal pre- and post-election violence by the ruling ZANU-PF party that's hit rural populations the hardest. Davison Makanga has more.

Maricopa County Series: Residents Say Arpaio Terrorizes Tiny Town
We continue out series on Maricopa County, Arizona today by  traveling to the town of Guadalupe, some 10 miles from Phoenix and a place some consider ground zero for the nation's immigration debate. About half of Guadalupe's 5,500 residents are Native American. The other half is Latino, but pretty much everyone in the town is brown – and local residents say that is the problem: the crime is not entering the country illegally; the crime is having brown skin, regardless of your immigration status. Aura Bogado has the last installment in the Maricopa County Series.