September 15, 2008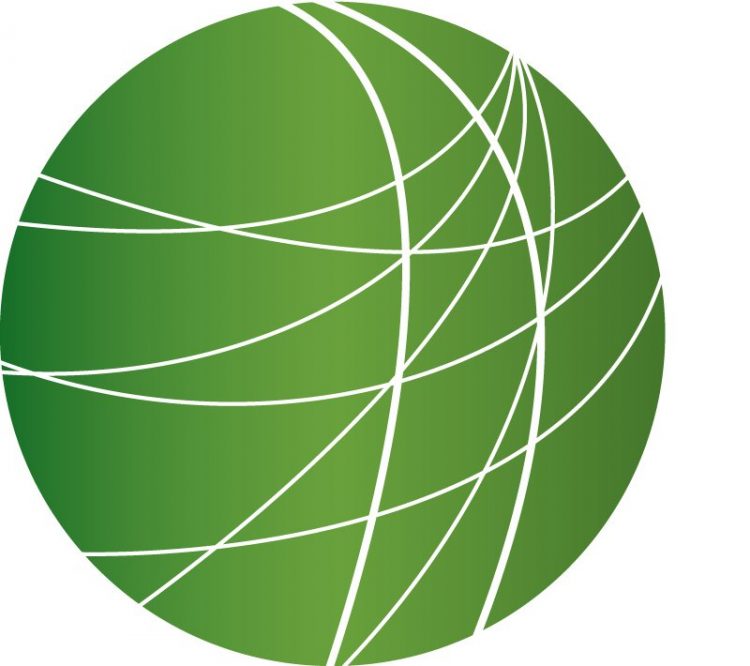 Lehman Bankruptcy, Merrill Lynch Buy Out Spell Out Financial Disaster
Did De-Regulation Contribute to Wall Street Shakeup?
The Houston's Homeless Affected by Hurricane Ike
Burmese Activists Petition for Seat at the United Nations
You Write, We Listen: Covering The Treatment of Elliot Hughes at the RNC
HEADLINES
Pakistan Turns Back US Troops
Pakistani troops and tribesmen repelled a US attempt to land Navy Seals in the Pakistan-administered tribal areas bordering Afghanistan. Masroor Hussain reports from Karachi.
Three Chinook helicopters carrying some 30 well-armed American troops stationed in the US-occupied Afghanistan crossed over into Pakistani-administered tribal areas early Monday morning. However, they flew back when the Pakistan army opened a barrage of anti-aircraft fire. Local journalists say the Pakistan army has the support of local tribesmen and that the American helicopters were followed by a unit of Armored Personnel Carriers on the ground. The decision to engage American troops entering Pakistani territory was taken in an emergency meeting of Pakistan army's corps commanders over the weekend. All commanders agreed to engage the US troops if they entered Pakistani territory and such orders were passed on to field commanders. The meeting was called in response to a report in the Daily Jang suggesting that under the US/India Nuclear Cooperation Plan the Pentagon threatened to deploy a hundred thousand Indian troops along the Afghanistan/Pakistan border. A drone attack was repelled Sunday when Pakistan air force jet fighters scrambled from the nearby Kamra airbase. Journalists in the tribal area fear the US will launch a major attack on Pakistan to clear the bad publicity it received in the two failed attempts. Masroor Hussain, Free Speech Radio News, Karachi.
Opposition to Pipeline in Ireland
A series of protests against Shell Oil took place in Ireland and Britain today, in opposition to a natural gas pipeline on the west coast of Ireland. Maeve Conran reports.
Protesters targeted Shell Oil's office in Dublin as well as the London offices of Allseas, the owners of the world's largest pipe-laying vessel.  The ship arrived on the west coast of Ireland last week to lay pipes for Shell Oil's natural Gas project. A local school principal has been on hunger strike since the ships arrival and a local fisherman was arrested for blocking the ship. For 4 years, environmental groups and concerned residents have protested the project which includes an on shore refinery and miles of pipelines.  The project is spearheaded by Shell oil and includes Norwegian Statoil and Marathon Oil from Texas. In 2005 a number of local people were jailed for 3 months for refusing to allow construction of the pipeline on their lands.  Since 2006, 11 million euro had been spent policing the project.  For FSRN, this is Maeve Conran.
MEND Steps Up Violence in Niger Delta
Members of The Movement for the Emancipation of the Niger Delta – or MEND – attacked a Royal Dutch Shell oil flow station today.  MEND declared an "oil war" on Sunday and warned all oil workers to evacuate the delta immediately, threatening to further disrupt production in the world's eighth largest oil exporter.  MEND   also attacked a Chevron oil platform and Shell-operated pipelines and gas plant in the last three days. The deteriorating security situation Nigeria's oil sector is thought to be the major roadblock to economic growth in Africa's most populous country.
Mexican Prisoners Riot
A riot in Mexico's La Mesa prison in Tijuana has left at least 19 injured and 5 dead. Mariana Martinez reports from Tijuana.
The riot began during visiting hours at noon on Sunday, when 5 thousand inmates took over the prison by taking some guards hostage. Over 500 visitors, mainly women and children remained inside the prison and even after authorities used several rounds of tear gas. The riot comes just a day after a 19 year old inmate was killed. Fellow cooks at the prison and family members, say Israel Blanco Marquez was brutally tortured by prison guards, who claim the inmate, died "of a concussion when a TV set fell on his head." Families complained about guards who demand bribes in exchange for visitation rights and safety from punishment and brutal beatings.. Overcrowding at the Tijuana jail is one of the worst in the Mexican prison system where the experience sanitation problems and lack of medical care. At least 26 inmates are housed in cells designed for 9 people. For FSRN, this is Mariana Martinez from Tijuana, Mexico. 
Zimbabwe Leaders Sign Power Sharing Deal
Leaders in Zimbabwe officially signed a power-sharing deal today that establishes the seizure of thousands of white-owned farms ordered by President Robert Mugabe as "irreversible." It says compensation for land owners rests with former colonial power Britain. Signed by Mugabe, chief opposition leader Morgan Tsvangirai and a minor opposition leader Arthur Mutambara; the power sharing agreement names Mugabe as President and Tsvangirai as Prime Minister.

Public Land for Private Development?
Affordable housing advocates in New York turned out yesterday to protest private development on public land. Zoe Sullivan was there.
Roughly 120 people came out to demand affordable housing in Queens yesterday. The Hunter's Point South area is public land that is slated for luxury development. Many at the rally carry signs reading "public land for public use." The Mayor's plan would create market-rate housing for people earning from $60,000-$160,000 per year. The median income in Queens is just over $51,000 per year, according to NYU's Furman Center for Real Estate and Urban Planning. Additionally, the Center reports that Since the median monthly rent in Queens has risen 80% since 1990. Queens for Affordable Housing, a coalition of community, religious and policy groups, is demanding that the city require developers to make half of the new units affordable to Queens residents earning less than $60,000 per year. The City Planning Commission will make recommendations about the project on September 24th. For Free Speech Radio News, this is Zoe Sullivan in New York.
FEATURES
Lehman Bankruptcy, Merrill Lynch Buy Out Spell Out Financial Disaster
The economic landscape changed dramatically overnight as two financial
powerhouses folded. Merrill Lynch agreed to a buyout by Bank of America, and Lehman Brothers filed for bankruptcy. FSRN's Tanya Snyder reports on the Wall Street shakeup.
Did De-Regulation Contribute to Wall Street Shakeup?
As the global economy attempts to make sense of one of the largest shake ups in the market, questions are swirling especially about how heavy this crisis will grow. The bankruptcy of Lehman brothers and Bank of America's take over of Merrill Lynch is nothing new this year. The government bailed out housing giants Freddie Mac and Fannie Mae two weeks ago, and it peddled a buy out of Bear Stearns just before it went under. To make a bit of sense of this, Washington Editor Leigh Ann Caldwell spoke with Nomi Prins, former Managing Director at Goldman Sachs and a Senior Fellow at the Public Policy Center Demos.
The Houston's Homeless Affected by Hurricane Ike
Hurricane Ike pounded the Texas coast early Saturday morning, leaving thousands without power…while lines form for blocks waiting for what little fuel remains in the city to power generators.  With lessons learned from Hurricane Rita three years prior, local and federal officials congratulate themselves on a job well done.  There has been little to no mention of how Houston's homeless population weathered the storm.  From Houston, Rachel Clarke and Katie Heim have more.
Burmese Activists Petition for Seat at the United Nations
Burmese in exile are challenging the legitimacy of the military junta this week at the 63rd session of the UN General Assembly, claiming the repressive regime has no right to represent its people. Completing 45 years of rule under different military generals, Burma has the longest surviving dictatorship in the world and is among one of the poorest countries per capita, despite its rich oil and natural gas resources. The alternative delegation under the National Coalition Government of the Union of Burma, or NCGUB filed a petition at the UN Credentials Committee demanding that they be seated at the UN in place of the
junta. From the United Nations, Ari Paul has the story.
You Write, We Listen: Covering The Treatment of Elliot Hughes at the RNC
We always encourage listeners to write in with their comments – and many of you did during the recent political conventions. One was Gina Carudcci, a listener who podcasts FSRN daily on her commute from Manhattan to Brooklyn, New York where she resides. Gina wrote:
"I'm an avid FSRN listener. I have to say, however, I'm surprised FSRN didn't cover the torture of the RNC protestors, especially Elliot Hughes. It's not too late to cover the story & follow the struggle for justice. This is really important and shockingly unreported."
While it was daunting to cover so many stories from the DNC and RNC, we should have talked about Elliot Hughes. 19-year-old Hughes says that after being arrested and sent to the Ramsey County Jail, he was knocked unconscious by police officers who then dragged him to a separate detention cell, where they hooded him and then beat him severely. Today we play audio from Hughes describing what happened.
Peter Camejo Dies at 68
Today we end our newscast by remembering long-time activist and independent politician Peter Camejo, who died this weekend in Folsom, California. A child born to Venezuelan expats in 1939, Camejo was raised in both Venezuela and the US… He participated heavily in the anti-war and civil rights movements in the 60s, and eventually joined the Socialist Worker's Party. He ran for California governor on the Green ticket three times, and as the Reform Party's Vice Presidential candidate, along with Ralph Nader, in 2004. Peter Camejo died early Saturday morning, with his wife at his side. He was 68.