October 28, 2008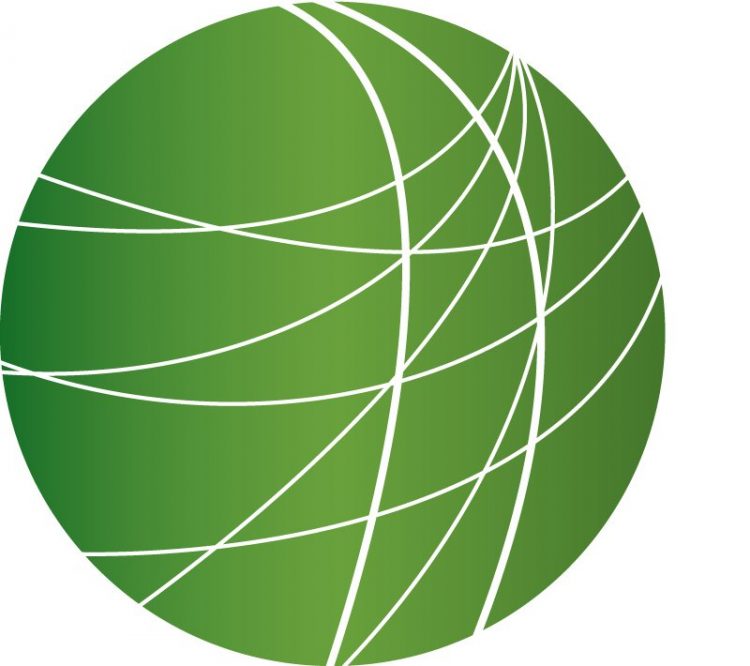 Challenge to Virginia's Election Day Procedures
RNC Accused of Voter Caging
New Hate Crime Federal Statistics Released
The Future of the Colombia Free Trade Agreement
Chileans Weigh in on US Election
HEADLINES
Congo City Under Seige
Congo's army is abandoning a town in the eastern province of North Kivu. Tens of thousands of civilians have already fled the area. Heavily armed Tutsi rebels are advancing rapidly on the city just north of Goma. UN peacekeepers left the region and were unable to evacuate some 50 foreign aid workers. The town had provided shelter for refugees displaced by nearly two years of fighting in the tin-mining region.
Chevron Trial Begins
Opening arguments begin today in Federal court in San Francisco in a trial to determine if Chevron was responsible for a deadly clash between Nigerian forces and activists occupying an oil platform. Max Pringle reports.
The trial will determine whether the San Ramon-based oil giant is responsible for two deaths and several injuries among protestors who shut down the Parabe oil platform in 1998 for three days before Nigerian armed forces flew in on a Chevron contractor's helicopter to respond. Larry Bowoto, one of the Parabe platform protestors injured in the incident brought the case. Both sides agree that Bowoto and other members of the local activist group Concerned Ilaje Citizens were on a Chevron oil platform on the Niger Delta for three days. The accounts differ significantly from there. Lawsuit supporters say 10 years ago Chevron flew in Nigerian forces who then used deadly force against unarmed protestors. Omoyele Sowore is a Nigerian environmentalist.
"They invaded the platform where peaceful protestors had been demanding, jobs and clean water and for Chevron to clean up its act in the region and they were shot at. One was killed on the spot, several of them were injured, and the rest were arrested and detained and tortured for a long period of time with the connivance and funding of Chevron."
Chevron released a statement saying that protestors threatened to harm about 100 workers and burn down the platform if their demands for jobs and money weren't met. The company said shots were fired when some of the protestors resisted Nigerian forces brought in to free the captives. The suit seeks damages for the injuries and deaths associated with the incident and for jobs and other benefits for people living in the Niger region. The trial is set to conclude in early December. For Free Speech Radio News I'm Max Pringle in San Francisco.
Guantanamo Bay Military Trials
The military has opened the war crimes trial of an alleged al-Qaida member. It's the second time around for six of the jurors, including the foreman, who deliberated the sentence of another military commissions convict, Australian David Hicks. And in another of the military trials a judge has granted defense counsel access to secret cell blocks at Guantanamo Bay. Peter Granitz reports from Capitol Hill.
Osama bin Laden's accused communications director Ali Hamza Al Bahlul isn't known for keeping quiet. But that's exactly what he did in court today. Al Bahlul did not speak yesterday or today because he doesn't want a military attorney. In a move of solidarity, his military appointed lawyer Major David Frakt joined his client's protest.
In a separate trial, a military judge has granted defense counsel access to camp 7 at the Gantanamo Bay detention center. Attorneys for Ramzi Bin al Shibh (SHEEB) requested an inspection of his confinement as part of an investigation into their client's mental health. The government accuses Ramzi Bin al Shibh of serving as an intermediary between al-Qaeda leadership in Afghanistan and the 9/11 hijackers. He was captured by United States forces more than 5 years ago. Bin al Shibh requested that he represent himself and his attorneys contend that shows signs of mental illness. Bin al Shibh has been given psychotropic drugs used to suppress schizophrenia. Judge Ralph Kohlmann, granted the to-be-scheduled visit against the government's wishes. Bin al Shibh has been held at the mysterious Camp Seven where 16 high value detainees have been held and interrogated by the CIA. Military officials first acknowledged the existence of Camp Seven earlier this year. It is unclear what role, if any, the CIA still has at Camp 7. For Free Speech Radio News, I'm Peter Granitz, in Washington.
Urban Poor Missing Out on Food Aid
An alarming report on food stamp usage released today says that one third of people living in poverty in American cities are missing out on food stamp benefits. Katharine Jarmul has more.
According to a new report on Americans' use of food stamps, one in three families struggling in urban households is not utilizing food stamp benefits. The report was issued today by a non-profit group called Food Research and Action Center or FRAC. They say that urban areas are underserved by the current food stamp program and methods of outreach. According to the report, food insecurity and poverty are more highly concentrated in cities, but many of those who are eligible to receive federal help don't due to cultural and language barriers, worries about stigma or lack of enrollment information. An alarming trend in the data shows that some of the highest percentages of people who are eligible for foodstamps but don't receive them live in Southwestern cities. The food stamp program, recently renamed the Supplemental Nutrition Assistance program, was reauthorized and given more federal dollars in the recent farm bill. FRAC estimates low income urban Americans are losing almost 30.4 billion federal dollars in food aid that could help more than 26 million people per year. To help increase participation, FRAC recommends that the federal program allow people to register online or over the phone. Also, more education and outreach should be done within the communities at places where people shop, work and go to school and in several languages.
FEATURES
Challenge to Virginia's Election Day Procedures
A lawsuit is challenging the state of Virginia's Election Day procedures. The lawsuit claims people could loose their right to vote because the state inadequately prepared to accommodate massive turn-out come Tuesday.  Washington Editor Leigh Ann Caldwell has the story.
RNC Accused of Voter Caging
The Republican National Committee has sent non-republican voters in Northern California, a letter identifying them as Republicans. The letters include a registration card with a false voter ID number.  Voting rights advocates say the letters are part of a voter caging campaign and an attempt to undermine non-Republican voters in next week's election. FSRN's Christina Aanestad has the story
New Hate Crime Federal Statistics Released
The FBI announced charges against two White Supremacists yesterday, including illegal possession of a firearm and making threats against a presidential candidate. The two men were allegedly plotting a killing spree, including an attack on a mostly black school and the assassination of Barack Obama. Although the plot was not highly-developed, it may reveal some deep-seeded racist emotion some people harbor throughout the nation. Meanwhile, according to federal statistics, hate crimes are down overall in the United States – although incidents against Latinos rose for the fourth year in a row; and crimes against individuals based on sexual orientation also increased. FSRN spoke with Deborah Lauter, National Civil Rights Director at the American Defamation League about the statistics.
The Future of the Colombia Free Trade Agreement
House Speaker Nancy Pelosi blocked a vote on the Colombia free trade agreement last spring – but it's not over yet. It's one of three free trade deals left on Bush's agenda, and he, along with John McCain, are committed to passing it. Tanya Snyder reports.
Chileans Weigh in on US Election
The U.S. Presidential election is capturing attention the world over, including in South America. Case in point: no less than six candidates in this month's various municipal elections in Brazil changed their names to "Barack Obama" – a nod to someone that many Brazilians, especially those of African decent, look up to. South American headlines are littered with news about next week's election, so we asked our Chile correspondent, Jorge Garretón, to go to the streets of Santiago and get a slice of what people there think of next week's election.