September 12, 2008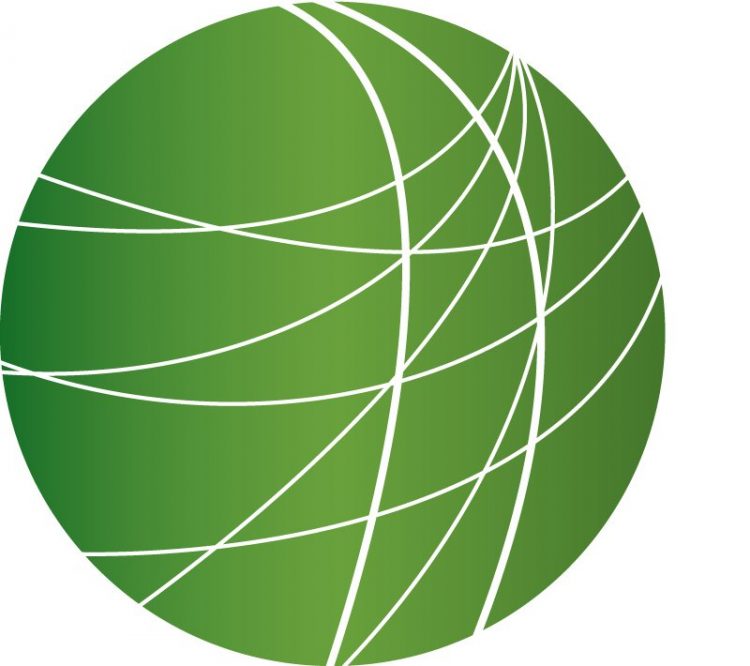 Hurricane Ike Looms Near Texas
Voices Before Hurricane Ike
FBI's New Rules on Spying
Election Supervisors Unclear on Voting Rights Laws for Felons
Pakistan Update
HEADLINES

Venezuela Expels US Ambassador, Recalls Diplomat from Washington
The government of Venezuela has expelled the US Ambassador just one day after Bolivia did the same. Venezuelan President Hugo Chavez and Bolivian President Evo Morales both claim the US Embassies are financing opposition groups that seek to overthrow their leftist governments. Chavez has recalled Venezuela's ambassador from Washington, while the US State Department has ordered Bolivia's envoy to leave.

14 Bolivian Campesinos Massacred in Opposition-Dominated Province
Meanwhile, opposition attacks in Bolivia's resource-rich eastern provinces have turned deadly. At least 14 people were killed yesterday in the province of Pando when opposition groups associated with the local government and business leaders launched an armed attack to prevent a meeting of small farmers and supporters of President Evo Morales. Leny Olivera has the details.
The small farmers – or campesinos – had called a meeting to determine what to do in the face of increasingly violent actions carried out by right wing groups opposed to the president. The campesinos were ambushed on their way to the meeting by men armed with guns and machetes. The death toll nearly doubled today after area residents found 6 more bodies of victims who had tried to flee their attackers. Opposition groups burned and looted government offices in Santa Cruz on Tuesday and have been periodically blocking highways in the country's 4 eastern provinces throughout the week. They have also disrupted gas exports to Brazil and Argentina by seizing gas fields and sabotaging a key pipeline. The eastern provinces are home to the second largest natural gas reserves in South America. President Morales has declared a day of mourning for the campesinos killed yesterday and has called on the opposition governors to join him for a dialogue in La Paz. Only one governor has agreed to meet with Morales this evening. For FSRN, I'm Leny Olivera in Cochabamba.
Zimbabwean Factions Agree to Power-Sharing Deal
Zimbabwe's long-ruling President Robert Mugabe has signed a power-sharing deal with opposition leader Morgan Tsvangirai. Davison Makanga reports.
Full details of the agreement will emerge after the signing ceremony on Monday, but what is clear is that Mugabe will continue as the president while opposition leader Morgan Tsvangirai will fill the newly-created position of prime minister. South African President Thabo Mbeki, who facilitated the power-sharing talks, said all parties are committed to the success of the deal. Analysts are skeptical of the ruling party's sincerity, citing Zanu PF's betrayal of a power-sharing agreement in the mid 1980s. But the opposition Movement For Democratic Change says it is prepared for the challenge. Party spokesperson Nelson Chamisa: [clip] "We are all players, the game is on, people are going to judge us." International donor agencies are cautious, opting to wait and see if the arrangement will bring about substantive change before renewing aid to the cash-strapped country. For FSRN, this is Davison Makanga in Cape Town.
Ohio Secretary of State Calls for Measures to Avoid Repeat of 2004 Election Irregularities
With less than two months to go until the presidential election, the state of Ohio is still grappling with questions about voter eligibility, leaving some Ohioans uncertain if they'll be able to cast their ballots in November. Evan Davis has more.
Ohio's Secretary of State, Jennifer Brunner has issued a directive to the state's 88 county election boards clarifying the legal rights of voters whose eligibility may be challenged on election day by Republican Party operatives, as happened in the Federal election of 2004. At issue is a practice known as "caging" wherein a political party obtains the registration rosters of voters of a rival party. Letters are sent to those on the roster and mail returned as undeliverable due to a voter's change of address is used to identify voters to be challenged at the polls. This tactic prevented tens of thousands of Ohio voters from casting their ballots in 2004. Jennifer Brunner's press secretary, Jeff Ortega says voter caging lists have disproportionately impacted minority and low income voters. [Ortega] "The Secretary of State, via this directive, is making sure that voter caging cannot take place using these notices that are sent to the voters in advance of the election." Secretary Brunner has also initiated an early voting program that allows voters to register and cast their ballots on the same day at least 30 days ahead of the election, but Republican lawmakers in Ohio are seeking to overturn that policy. For FSRN, I'm Evan Davis in Columbus, Ohio.
Congressional Representatives Want More Aid for Haiti After Ike
As the Texas Gulf Coast braces for Hurricane Ike, Members of Congress are calling on President Bush to send more aid to Haiti. The hemisphere's poorest country has been devasted this season by 4 back-to-back storms. FSRN's Leigh Ann Caldwell reports.
Four major storms – Fay, Gustav, Hannah, and Ike – have slammed into this hurricane season. According to the United Nations, the storms have killed nearly 400 people, a number expected to rise. The United Nation's also says 150 thousand people have been left homeless and 800 thousand in need of supplies and food. What's clear is that the devastation wreaked on this tiny country is vast and the resources to cope with the clean up and rebuilding efforts are limited. The United Nations requested 107 million from around the world. The US has pledged the most, 19 million dollars in food and relief but destroyed roads and communications systems has made it nearly impossible for relief to reach those in need. Members of Congress say more is needed. Sixty-five lawmakers demand the President send 15 times that amount, 300 million dollars, immediately. And in a meeting, Representative John Conyers asked Secretary of State Condoleezza Rice for more aid earlier in the week. The US sent more aid Friday, including five helicopters. For FSRN, I'm Leigh Ann Caldwell.
FEATURES
Hurricane Ike Looms Near Texas
The Coast Guard has begin the rescue of a few dozen people from the Texas coast this morning – and warns that nearly 40,000 people may need to be rescued after Hurricane Ike makes landfall today. Although residents in south Texas have been encouraged to evacuate immediately, many are planning on riding the storm out despite the warnings. FSRN speaks with Jeff Masters, Director of Meteorology at The Weather Underground, and Jim Blackburn, environmental lawyer and professor of civil engineering at Rice University.
Voices Before Hurricane Ike
No water, no bread, no gas at the pump, and no cash at the ATM. That's what residents in Houston who haven't heeded the call to evacuate are left to contend with just hours before Hurricane Ike makes landfall. Although batteries and other essential supplies are starting to run low, our correspondent Rachel Clark says folks in the area are generally calm, hunkering down for the massive storm – she caught up with Kato Spates, Olivia Yang and Robin Lewis at a Houston supermarket.
FBI's New Rules on Spying
New guidelines for the FBI which will soon be released by the Justice Department will make it easier for agents to conduct physical surveillance and interview friends of people they're investigating without suspicion of a crime or threat to national security. The move has civil liberty advocates crying a foul. FSRN's Karen Miller has more.
Election Supervisors Unclear on Voting Rights Laws for Felons
The New York Civil Liberties Union has launched a campaign to let people with criminal records know they can vote. Survey after survey indicated that a third of New Yorkers believe former felons couldn't vote. Perhaps more troubling, as FSRN's Rebecca Myles finds, election supervisors are also unclear on voting rights laws.
Pakistan Update
Pakistani security officials and witnesses say the United States has attacked the tribal area of their country again, firing missiles from an un-manned predator drone at a village in North Waziristan. About a dozen people, including women and children, were reportedly killed. The Bush Administration is increasing attacks in the country through air and ground assaults and without the Pakistani government's approval. Also today, Pakistani security officials said they killed 32 militants. As fighting throughout the tribal areas along the border of Afghanistan increases, many are concerned that the new president is not equipped restore peace, and will continue the status-quo diplomatic relations with the United States. Afridai Afridi is in the Khyber Agency, and reports on people in the tribal regions who are affected by this conflict and what they think of the new president.
"Items off the Table"  Commentary By Mumia Abu-Jamal
Mumia Abu-Jamal is an award-winning journalist who chronicles the human condition. He has been a resident of Pennsylvania's death row for twenty-five years. Writing from his solitary confinement cell his essays have reached a worldwide audience. His books "Live From Death Row", "Death Blossoms", "All Things Censored", "Faith of Our Fathers" and the recently released "We Want Freedom" have sold over 150,000 copies and been translated into nine languages. His 1982-murder trial and subsequent conviction have been the subject of great debate.