September 5, 2008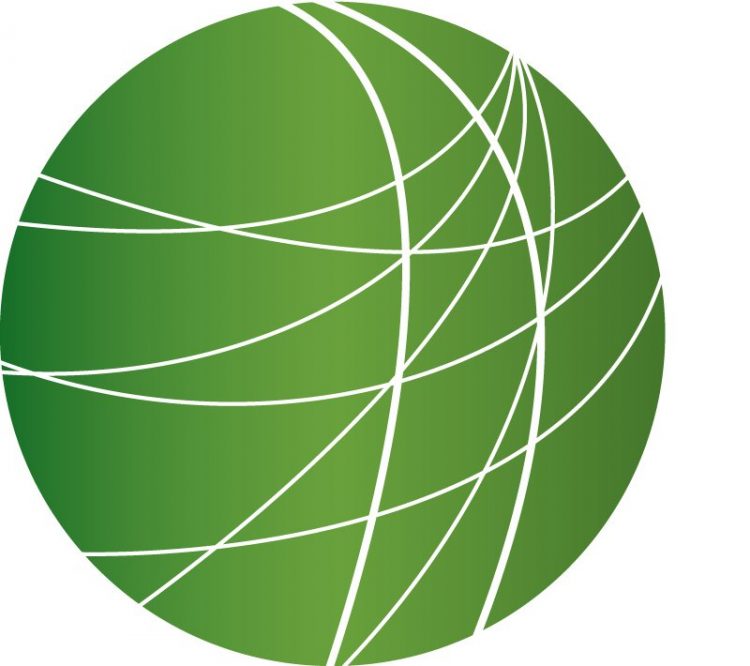 396 People Arrested on Final Night of RNC
McCain and Palin Hit the Road
Republicans for Choice Makes Strides on Platform
Concussion Grenades, Tear Gas Used Against Demonstrators in Saint Paul
Thailand Divided
HEADLINES
Foreclosures Hit a New Record
Home foreclosures in the US have reached a record high according data released today by the Mortgage Bankers Association. California and Florida account for nearly 40 percent of foreclosures registered in the second quarter. Loans that have entered the foreclosure process are also at their highest rates since the Mortgage Bankers Association began keeping records nearly 30 years ago.
Unemployment Rate Highest in 5 Years
The US unemployment rate has reached its highest level in 5 years. More than 600,000 US jobs have been eliminated in the past 9 months. This comes as US consumers are experiencing some of the worst inflation in a quarter-century. New data released by the Bureau of Labor Statistics shows that while there has been a slight overall increase in salaries for non-management workers, it hasn't been enough to keep pace with inflation.
Report Documents CEO Pay Disparity
As the purchasing power of working Americans continues to fall across the board, salaries are soaring for wealthy executives. Francesca Rheannon has the details.
According to a new report from the Institute for Policy Studies and United For A Fair Economy, S&P 500 CEOs last year averaged 10.5 million DOLLARS. That's 344 times the pay of typical American workers. Hedge fund and other private investment managers did even better. Last year, the top 50 of them averaged more than 19,000 times as much as typical U.S. workers earned. What's more, the average taxpayer is picking up part of the tab, according the report. Tax and accounting loopholes totaling more than $20 billion a year are helping executives keep more of their money. For FSRN, I'm Francesca Rheannon of Corporate Watchdog Radio.
3 Groups in Richmond, CA Sue to Halt Chevron Refinery Expansion
Three community groups have filed a lawsuit against the city of Richmond, California to halt to the expansion of a Chevron refinery they say will endanger the health of local residents. Africa Jones reports.
The lawsuit filed on behalf of Communities for a Better Environment, the Asian Pacific Environmental Network, and the West County Toxics Coalition alleges that the city did not acknowledge in its Environmental Impact Report that the refinery's expansion would mean more pollution for Richmond and its surrounding communities. Greg Karras is a senior scientist with Communities for a Better Environment: [Karras] "They proposed and approved a project that would fundamentally change to dirtier oil refining which could drastically increase pollution unnecessarily and failed to analyze or mitigate the impacts of that as required by law." Environmentalists say the expansion of the Chevron refinery would increase the amount of mercury, toxic sulfur compounds, and greenhouse gases released into the environment. Activists blame the pollutants for the region's high rates of asthma and cancer. Chevron did not return calls by deadline, but has denied that the expansion will mean increased pollution. For FSRN, I'm Africa Jones.
Heavy Fighting Between Sri Lankan Troops and Tamil Tiger Rebels
The Sri Lankan army and Tamil Tiger rebels are engaged in heavy fighting in the northern region of the island. Ponniah Manikavasagam has more.
Military officials say a total of 41 combatants on both sides have been killed in the past day in the northern war fronts. The government wants to dismantle the rebels' de facto mini-state by capturing the key town of Kilinochchi, where the rebel's political structure is based. But the Ministry of Defense says the rebels have put up stiff resistance. Tamil Tiger rebels are fighting for a separate state for the ethnic Tamils, citing discrimination by the successive Colombo-based governments. The national government accuses the rebels of engaging in terrorist activities, But says it is willing to negotiate a settlement to grant limited autonomy to the rebel-held region. The Tamil Tigers say they want full autonomy. The rebels have been fighting for an independent state for the last three decades and the struggle has claimed more than one hundred thousand lives. For Free Speech Radio News, this is Ponniah Manikavasagam, in Vavuniya, Sri Lanka.
Foreign Military Attacks in Pakistan's Tribal Belt Creates Dilemma for Incoming President
Pakistan's Parliament will elect a new president on Saturday to replace former General Pervez Musharraf, who resigned last month. The new head-of-state will face several challenges upon taking office. Afridai Afridi reports.
The country's tribal belt is under attack both from local militants and foreign troops based in Afghanistan. Dozens of civilians have been killed in three consecutive days of cross-border attacks on area villages. Pakistani officials say 3 women and 2 children in Waziristan were killed today by a missile fired by an unmanned CIA drone. This comes after a missile launched from Afghanistan killed 5 people yesterday and as many as 20 civilians died during a ground assault on Wednesday. Islamabad depends on billions of dollars of aid sent by Washington to fight the "War on Terror". In return, the US demands full support in demolishing suspected Al Qaeda and Taliban hideouts in the tribal areas. Prior to Wednesday's raid, the US had left all of the ground operations to the Pakistani Army. Many Pakistani officials fear that the presence of foreign troops could undermine the government's own military campaign against the Taliban and provoke even more violence and instability in the tribal areas near the Afghan border. For FSRN, I am Afridai Afridi.
FEATURES
396 People Arrested on Final Night of RNC
More than 800 people have been arrested this week in the Twin Cities; nearly half of them were taken last night during what started as a peaceful protest in Saint Paul. We hear from Hip Hop Artist Stick 187 – one of hundreds of people outraged by the police suppression last night.
McCain and Palin Hit the Road
Coming off the four day long Republican convention, which got off to a slow start due to Hurricane Gustav, John McCain and his vice presidential pick Sarah Palin have hit the campaign trail as the official GOP ticket. FSRN's Leigh Ann Caldwell reports.
Republicans for Choice Makes Strides on Platform
The Republican Platform is the document that defines the party's core beliefs and positions on varying issues. One of the planks in the platform is a hard-line stance against abortion. But as FSRN's Tanya Snyder found this week, there is some surprising new language in the preamble which may help free Republicans from towing the line.
Concussion Grenades, Tear Gas Used Against Demonstrators in Saint Paul
As we reported at the top of the newscast, nearly 400 people were arrested on the last night of the Republican National Convention here in the Twin Cities, bringing the preliminary total to more than 800. Rachel Bengtson is the Vice President of the Minnesota Chapter of the Lawyer's Guild – FSRN's Aura Bogado spoke with her as authorities detained dozens of Lawyer's Guild legal observers.
Thailand Divided
Thailand's beleaguered Prime Minister, Samak Sundaravej says he will not resign despite mounting pressure. On Thursday, he offered to hold a referendum on whether he should stay or go: a compromise proposal which has met fierce criticism from anti-government protestors who want immediate elections. On Tuesday Samak imposed a state of emergency in Bangkok after his supporters and opponents clashed in the capital, leaving one person dead. Protesters say the government is a front for Thaksin Shinawatra – the former prime minister, now in exile. As FSRN's Rebecca Henschke reports the nation is deeply divided.
The Plight of Disappeared Pakistanis
A federal grand jury in New York this week indicted a behavioral scientist on charges that she tried to kill her American interrogators when she was arrested in Pakistan in July. It is alleged she has ties to al-Qaeda, but no terrorism charges were files. Dr. Aafia Siddiqui, who disappeared in 2003 with her three children during a stay in Karachi, has become a cause célèbre among Pakistanis. The US government says it had no idea of Siddiqui's whereabouts till her arrest this July in Ghazni, Afghanistan. Her supporters say she's just one of the 600 Pakistanis disappeared by Pakistan's government to serve the US war on terror. From New York, Madiha Tahir reports.