June 23, 2008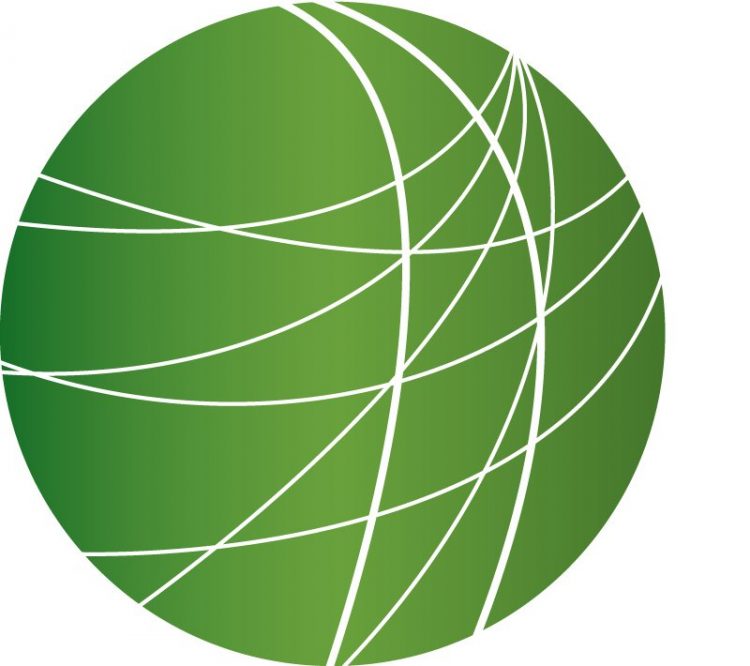 US District Court Will Decide on Bush Staff Subpoena
Zimbabwe's Main Opposition Leader Seeks Refuge in Dutch Embassy
Gaza and Israel's Tense Truce
West Bank Settlement Update
Farm Bill Aid May Not Reach California Fishers
Remembering George Carlin
Don White, Presente!
HEADLINES
Supreme Court Paves Way for Border Fence
As the Supreme Court nears the end of its current term – the Court handed down decisions today and announced cases it will consider in the next term. The Justices ruled that an indigent defendant's right to a lawyer begins when he is brought before a judge, informed why he has been arrested and jailed. The Court has agreed to decide whether poor death row inmates have a right to lawyers paid for by federal taxpayers. They also will consider the potential harm to marine mammals posed by the Navy's use of sonar and will take up the matter of maternity leave with respect to pensions. And by rejecting a matter brought by Defenders of Wildlife and the Sierra Club, the High Court also paved the way today for continued construction of a fence along the US-Mexican border. Karen Miller reports from Washington DC.
The groups challenged the power the Republican-led Congress gave US Homeland Security Secretary Michael Chertoff back in 2005 to bypass environmental and other laws to build a fence the government claims would stop the flow of undocumented workers in to the country. Since April, Chertoff has issued waivers for some 30 laws and regulations on various projects in California, Arizona, New Mexico and Texas. The courts refusal to hear the matter effectively upholds the unprecedented move of allowing an appointed cabinet-level official to waive federal laws in order to complete a government project. The two environmental groups say that Chertoff's waivers represent an unconstitutional repeal of federal laws. The Supreme Court denied the environmental groups appeal without comment.

Appeals Court Rejects "Enemy Combatant" Status of Detainee
A federal appeals court today has overturned the Pentagon's classification of a Guantanamo detainee as an enemy combatant. A three judge-panel of the U.S. Court of Appeals for the District of Columbia Circuit said Huzaifa is not an enemy combatant, undermining the basis for his more than six years in detention. The court rejected the Bush Administration's argument that the president has the power to detain people who never took up arms against the U.S.

MEND Declares Ceasefire in the Niger Delta
The largest armed group in Nigeria's Niger Delta region has announced a unilateral ceasefire. Sam Olukoya reports from Lagos.
The armed group, the Movement for the Emancipation of the Niger Delta, MEND, says the ceasefire will come into effect at midnight tomorrow and will be in place until further notice. The group said the ceasefire is in response to an appeal by leaders in the Niger Delta to give peace and dialogue another chance. The ceasefire declaration comes just as the Nigerian government deployed warships to protect oil installations in the Niger Delta region. The warships were dispatched in response to last week's attack on Nigeria's largest off shore oil platform. MEND claimed responsibility for the attack and threatened to carry out further attacks on oil facilities in the region. The group will only return to the Niger Delta until its demands are met. Armed groups like MEND have forced Nigeria to cut its oil exports by about a quarter in the last two years. The groups want local communities to have a share of oil proceeds which runs into billions of dollars yearly. For Free Speech Radio News, this is Sam Olukoya in Lagos


Music Teacher A "Domestic Terrorist"
A music teacher accused of arson has been classified as a "domestic terrorist" — thereby substantially increasing her sentence. Mark Taylor Canfield has more from Seattle.
In 2001 the Center for Urban Horticulture at the University of Washington in Seattle was destroyed by an arson fire. No one was injured, but it cost the University of Washington $6.2 million to rebuild the facility. The government claims that a 32 year-old violin teacher from Seattle, Briana Waters, assisted in planning the crime, and served as a lookout for the group responsible for setting the fire. She was charged with two counts of arson. Federal prosecutors blame the group "Earth Liberation Front", who they say targeted the building because the group believed that a genetic engineering research lab was located there. Five people have been charged with participating in the crime. The US government asked the judge in the case to designate Briana Waters as a "terrorist" when considering her sentence. Water's attorney, Neil Fox told U.S. District Judge Franklin Burgess that the government's use of the word "terrorist" has been manipulated by politicians seeking to advance their own personal agendas. Waters has maintained her innocence throughout the trial. In her testimony she told the court, "I am not a terrorist. I don't agree with property destruction or violence." The judge has now sided with the government, ruling that Waters is a domestic terrorist. She is being sentenced to six years in a US federal prison. This is Mark Taylor-Canfield in Seattle for Free Speech Radio News.
FEATURES
US District Court Will Decide on Bush Staff Subpoena
The long standing stale mate between the White House and the House Judiciary Committee moved to the courts today. Now it is up to US District Court Judge John Bates to decide whether the president's highest staff will be obliged to testify under a House subpoena. FSRN Correspondent Matt Laslo reports from Washington.
Zimbabwe's Main Opposition Leader Seeks Refuge in Dutch Embassy
The leader of Zimbabwe's main opposition party, Morgan Tsvangirai has taken refuge at the Dutch Embassy in Harare. The move comes after Tsvangirai's Movement for Democratic Change, or MDC party, decided to withdraw from this week's presidential runoff election against Robert Mugabe – which was scheduled to take place this coming Friday. At least 200,000 people have been displaced in the lead up to election: 20,000 homes have been destroyed, and at least 80 MDC supporters have been killed at the hands of thugs, acting out in support of Mugabe's ruling ZANU-PF party. In a press conference Sunday, Tsvangirai cited the state's brutal repression as cause for withdrawing from the election. Meanwhile, Western nations are weighing in on the trouble in Zimbabwe: British Prime Minister Gordon Brown today called Mugabe's regime illegitimate; US Secretary of State Condoleezza Rice made a similar statement. European Commission spokesman John Clancey says countries in the region must step up and do more towards finding a solution in Zimbabwe. The African Union is not scheduled to meet again until next week. We spoke with Michael Swigert of Africa Action about the latest developments in Zimbabwe.
Gaza and Israel's Tense Truce
Gaza's Hamas-led government says that it is too early to confirm today if Israel has lived up to its commitment to allow shipments of goods and commodities into the territory, five days after a truce between the two sides. Meanwhile, petroleum officials stated that the quantities allowed in the Gaza Strip on Monday do not meet the actual need of Gaza's population. FSRN's Rami Almeghari has more.
West Bank Settlement Update
France's Nicolas Sarkozy is in Israel today – marking the first visit by a French president in a dozen years. Sarkozy staunchly pledged to protect the Jewish state from a nuclear threat by Iran and proposed sending French troops to help Israel. Poising himself as a Middle East peace broker, Sarkozy also criticized Jewish settlers in the West Bank – saying that there can be no peace without putting an end to the settlements in the Occupied Territories. On a high hill overlooking several existing Israeli settlements, one Palestinian family has been fighting Israel's effort to take its land for almost two decades. Melinda Tuhus reports from Bethlehem.
Farm Bill Aid May Not Reach California Fishers
Salmon season is official closed along the Pacific Northwest. In response, Congress earmarked $170-million in the Farm Bill to help aid fishing communities and businesses impacted by this year's closure. Now, the Bush Administration is proposing to extract $70-million from that aid, to help pay for the 2010 census. California congress members are calling the move "unconscionable." FSRN's Christina Aanestad reports.
Remembering George Carlin
One of the greats of stand-up comedy, George Carlin, passed away this Sunday evening. The 71-year-old complained of chest pains and was taken to a Santa Monica, California hospital where he later died from heart failure. Carlin – the godfather of counter-culture comedy – was arrested in 1972 for performing a routine known as the "seven words you can never say in TV" at a Milwaukee nightclub. Law enforcement arrested him because children were in the audience. In 1973, a programmer at Pacifica Station WBAI in New York broadcast the same monologue, unedited. The result was a series of free speech lawsuits that five years later ended up in the Supreme Court. The Court ultimately ruled that the words were indecent – but not obscene – and established radio's "safe harbor" broadcast period for airing such material. Carlin's career spanned more than 50 years. He received numerous awards and this month had just been declared the recipient of the Mark Twain humor prize.
Don White, Presente!
It is with great sadness that we announce the passing of a member of the Pacifica Radio family. Don White died of an apparent heart attack on about the 20th of June. Don served as a public high school teacher in Los Angeles and participated in every teacher's strike from 1963 until he retired in 1997. An active member and organizer of the Echo Park chapter of the Committee in Solidarity with the people of El Salvador, or CISPES, he made more than a dozen trips to El Salvador during the war – and coordinated innumerable demonstrations, civil disobedience actions and congressional visits to end US intervention in Central America. He was a Legal Observer with the National Lawyers Guild, a founder of the Southern California Fair Trade Network, which organized WTO protests in Seattle, and served on the Local Board of KPFK Radio in LA. Most recently, Don worked actively in coordinating peace and pro-immigrant solidarity demonstrations in LA. Don White: teacher, activist, friend and compañero was 71.