March 19, 2008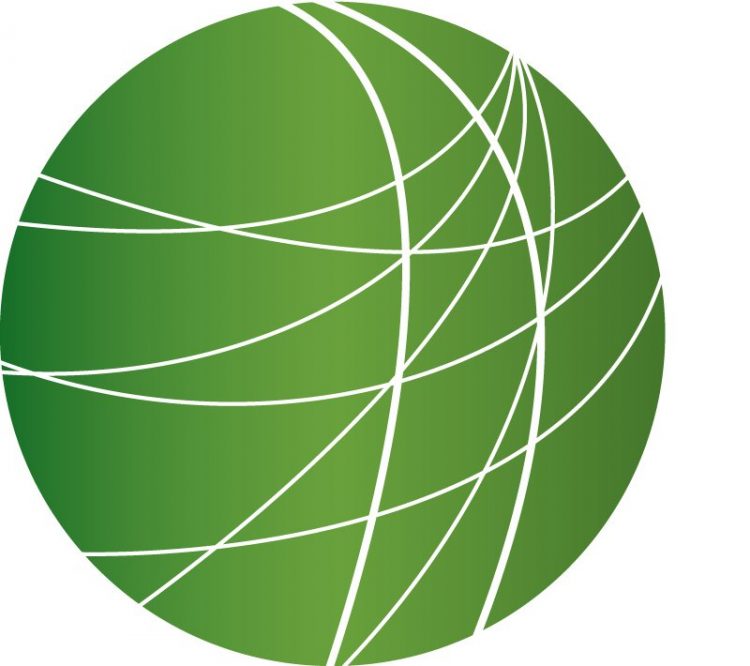 On Fifth Anniversary, Bush Defends War
Police Suppress Actions Against the War in San Francisco
Demonstrators Connect War to Oil
Your Tax Dollars and The War
Granny Peace Brigade Targets Recruitment Center in NYC's Times Square
Warrior Writers
The Contradictions of Rules of Engagement
HEADLINES
Calls From EU Members to Boycott Olympics Over Tibet Crackdown
As China continues to crack down on pro-independence demonstrators in Tibet, European activists are calling on EU leaders to boycott the Olympic games to be held in Beijing later this year. Cinnamon Nippard has more from Berlin.
The President of the European Parliament has suggested that political leaders should consider boycotting the Olympics opening ceremony if the Chinese crackdown continued. The Italian government called for the EU to send a team to discuss the situation with China. However Amnesty International and Human Rights Watch have criticized the EU's stance saying China must be held accountable for the violence and must adhere to the International Covenant on Civil and Political Rights and the UN Convention Against Torture. Amnesty is calling for the EU to support it's demands for China to allow the United Nations to conduct an independent investigation into allegations of human rights abuses. Since 12th March, Chinese authorities have refused to allow foreign journalists into Tibet and at least 25 journalists have been ejected from Tibet or Tibetan areas. Cinnamon Nippard, reporting for Free Speech Radio News in Berlin.

British Court Rules Against ExxonMobil in Venezuela Case
A British judge has annulled a court order that froze 12 billion dollars of assets belonging to the Venezuelan state energy company, PDVSA. The frozen funds were the result of a lawsuit brought by ExxonMobil in which the oil giant claimed that Venezuela had acted unjustifiably in the process of nationalizing of its oil fields. The Venezuelan assets had been frozen as possible compensation for ExxonMobil ahead of pending international arbitration.

DoJ Inspector General Report Finds Irregularities in Terror Watchlist
A new report released by the inspector general of the Department of Justice concludes that the government has for 3 years received inaccurate and incomplete information for the nation's terrorism watchlist. Africa Jones reports.
The report found that failures by the FBI allowed the names of innocent people to remain on the watchlist and the names of those who potentially posed a real threat to be left off. The National Counterterrorism Center uses reports released by the FBI to compile the watchlist, but the DoJ's Inspector General found the FBI did not provide regular updates to remove or add names. The Inspector General also says a large numbers of names were added to the list without proper vetting. For years, privacy advocates have complained that the terrorism watchlist contains too many errors and is poorly managed. The FBI says some of the problems with the system have been fixed and that the agency is working to integrate the inspector general's recommendations. The American Civil Liberties Union estimates that the terror watch list currently contains over 900,000 names. For Free Speech Radio News, I'm Africa Jones.
University of Texas System in Legal Battle Over Border Fence Issue at Brownsville Campus
Representatives of the University of Texas at Brownsville and the Texas Southernmost College are due in court today for a hearing on a federal lawsuit to force the schools to grant access to their property in preparation for the construction of border fence. It's the second round of hearings this week before U.S. District Judge Andrew Hanen. Twenty-eight related cases were heard on Monday. Defendants in the lawsuits include large and small individual property owners, schools, water districts and local governments.

(clip1) "It does cut across a pretty big section of landowners… and all of them have basically been treated the same way with regard to negotiation and contact by the government prior to suit."
Celestino Gallegos is a staff attorney with Texas RioGrande Legal Aide. He represents small landowners in the McAllen area. Gallegos says the judge wants to see evidence of an effort on the part of the government to negotiate access. Although an offer has been made in some cases, many landowners aren't satisfied.
(clip2) "In this case, what the government offered was $100. They said that their right to access your property for 6 months or a year with pretty much free reign to do all these other sort of things in the context of investigatory work and surveys; that's worth 100 bucks."
If the judge later rules that the $100 offer constitutes negotiation, landowners who continue to refuse access may have their property condemned and seized by the federal government.

Arthur C. Clarke Dies in Sri Lanka
Visionary science fiction writer Arthur C.Clarke died this morning in a private hospital in the Sri Lankan capital, Colombo, after he was admitted for respiratory problems. He was 90 years old. Arthur C.Clarke wrote more than one hundred books on space, science, and the future over the course of his long and critically-acclaimed career. His most famous work is 2001: A Space Odyssey. Clarke was credited with the concept of communications satellites in 1945, decades before they became a reality. He moved to Sri Lanka in 1956. His adopted homeland has honored him with three of its most esteemed awards. Clarke is to be buried in Colombo on Saturday.
FEATURES
On Fifth Anniversary, Bush Defends War
Today marks the fifth anniversary of the start of the Iraq War. President Bush defended the decision to go to Iraq, and the ongoing occupation today, saying that his resolve is just as strong as it was in 2003. Bush conceded that the war has brought a high cost in terms of lives and money, but insists that critics can no longer "credibly argue that we're losing in Iraq." But the number may tell a different story: the surge has increased troop levels past 160,000 service persons serving in Iraq, as daily violence continues. An unknown number of Iraqis have lost their lives – up to 1.2 million men, women and children. Unemployment plagues between 25 to 50 percent of the workforce, and those Iraqis that haven't lost their lives or fled as refugees are forced to survive with little or no clean water and improper sanitation coupled with deficient health care – likely a result of poorly managed private contracts. The International Committee of the Red Cross says that the humanitarian crisis in Iraq is "the most critical in the world."

Police Suppress Actions Against the War in San Francisco
Meanwhile, back in the United States, people are holding vigils for the nearly 4,000 US troops killed in the war, as well as demonstrations and direct actions in attempt to bring a halt to the war and to bring the troops back home. Our Brian Edwards Tiekert is in downtown San Francisco, where there are scattered direct actions shutting down various government and corporate offices.

Demonstrators Connect War to Oil
Meanwhile, protesters in Washington DC connected the war to oil. They focused on the American Petroleum Institute which, according to its website, represents "all aspects of the oil and gas industry". FSRN's Leigh Ann Caldwell reports.

Your Tax Dollars and The War
Demonstrators from the throughout the country also protested in front the Internal Revenue Service in Washington DC. FSRN's Tanya Snyder has more.

Granny Peace Brigade Targets Recruitment Center in NYC's Times Square
Peace activists are rallying and protesting all over New York City today. And although most of the gathering will be after work, two groups convened at the Times Square Recruiting Station despite pouring rain. Rebecca Myles was there and files this report.

The Contradictions of Rules of Engagement
According to international law, Rules of Engagement set legal and ethical standards for the use of force. But soldiers say that on the battlefield, they can't think of their enemy as human. Sarah Olsen has more from Washington DC.

Warrior Writers
Iraq Veterans Against the War organized three "Warrior Writers" workshops last year, giving about 20 former service members a forum to share their thoughts, stories and experiences from their time in Iraq. From Chicago, Zack Baddorf and Jessica Pupovac introduce us to one Army National Guard soldier who spent more than a year deployed in the Middle East in support of Operation Iraqi Freedom.