September 9, 2008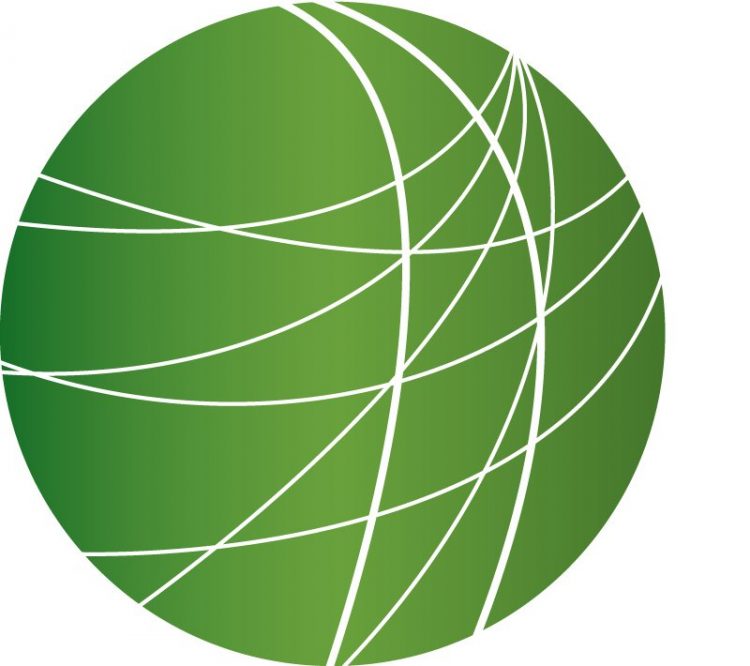 Sharp Spike in Civilian Deaths from Air Strikes in Afghanistan
House Democrats Will Allow Votes to Expand Oil Drilling the U.S.
Native American Leaders Denounce Militarization of U.S.-Mexico Border
Growing Food Crunch in Kenya
HEADLINES

Bush Announces Small Troop Withdrawal from Iraq in the Coming Months
President Bush has announced plans for a slight reduction in troop levels in Iraq, saying that his "surge" policy has been a success. President Bush, speaking today at the National Defense University in Washington DC, said that the reduction will amount to 8000 troops home by February. "And if the progress in Iraq continues to hold, General Petraeus and our military leaders believe additional reductions will be possible in the first half of 2009." Bush also announced new deployments to Afghanistan where he said "huge challenges" remain. The decision to follow through on the promises Bush made today will largely fall to his successor.

Three Sucessive Hurricanes Leave 1 Million Haitians Homeless
Hurricane Ike is on its way to Havana after cutting a path of destruction through Haiti. Haitian President René Préval says the country urgently needs helicopters to distribute humanitarian aid to the provinces. Coming on the heels of Hurricanes Gustav and Hanna, Ike destroyed bridges and made roads connecting the capital with the hardest-hit towns impassable. An estimated 1 million people have been left homeless while the unconfirmed death toll from the 3 hurricanes has reportedly reached into the hundreds.
Oxfam Urges Rich Countries to Take Responsibility for Their Emissions
An Oxfam International report released today calls on rich countries to stop using economic excuses to wriggle out of their responsibilities to curb their emissions of climate changing greenhouse gases. Naomi Fowler has more from London.
Today's report "Climate Wrongs and Human Rights" reminds the world's wealthiest countries that their disproportionate levels of carbon emissions violate the rights of millions of the world's poorest people to life, security, food, health and shelter…and that, as parties to the Universal Declaration of Human Rights, they may become liable to legal actions from those poorer countries affected. Campaigner Ursula Rakova describes the devastation her community faces in the Carteret Islands in the South Pacific because of climate change: [Rakova] "Basically the sea is seeping in through the land and we cannot grow any food any more and in terms of food security we have lost our food system. The islands will be completely submerged under the water in the next 10 to 15 years. For us, that is our life." The Kyoto Agreement expires in 2012: all final proposals for its replacement are to be brought to the table by 2009. This is Naomi Fowler in London for Free Speech Radio News.

Thai PM Forced to Resign Over Cooking Show Appearances
Thailand's constitutional court today disqualified Samak Sundaravej as Prime Minister and dissolved his People's Power Party cabinet. The court ruled that Samak's paid appearances on televised cooking shows violated a constitutional rule regarding payment for private work while holding public office. The Thai Constitution, however, does not prevent Samak's party from naming him to stand for re-election, meaning that the deposed prime minister could be back at the helm of government after snap elections. Thailand has been experiencing widespread unrest for the past few weeks. The Prime Minister recently declared emergency rule in an attempt to contain opposition-led protests demanding his resignation.

Asif Zardari Sworn In as Pakistani President
Pakistan has sworn in Asif Zardari as its new president. Zardari is the widower of assainated former prime minister, Benazir Bhutto. Together with Afghan president Hamid Karzai, Zardari vowed to institute a "comprehensive plan" to fight growing Taliban militancy in the tribal belt that straddles the border of the two countries. This comes as the US has taken a more active role in launching attacks on Pakistani villages thought to be sheltering suspected insurgents. Pakistani officials say the attacks have killed dozens of civilians since last Wednesday.
Protest Groups File Lawsuits Against City of Denver
Two protest groups are filing a series of civil lawsuits against the City of Denver over alleged "mass violations of Civil Liberties" during the Democratic National Convention. Blake Wesley has more from Denver.
Recreate 68 and Unconventional Denver are filing four different civil lawsuits against the City of Denver alleging police illegally arrested and detained protesters, bulldozed their picket signs on private property, and used excessive force. Recreate 68 co-founder, Glenn Spagnuolo, says most of the convention-related arrests were unjustified. [Spagnuolo1] "We feel there were over 100 arrests that were made without probable cause." Spagnuolo says nearly 200 protesters were also detained without charge, and two protesters, Carlos Garcia and Code Pink's Alicia Forest, were caught on camera being assaulted by the police. [Spagnuolo2] "Carlo had sustained injuries; Alicia was actually knocked unconscious by the police officer's baton for asking where Carlos was being taken when he was being arrested."  Denver mayor John Hickenlooper says, overall, law enforcement during the convention went smoothly and praised the police for stopping a large-scale confrontation. Denver's Office of the Independent Monitor says they are also conducting an internal investigation of the Denver police department for excessive use of force. Reporting for Free Speech Radio News, I'm Blake Wesley in Denver.

FEATURES

Sharp Spike in Civilian Deaths from Air Strikes in Afghanistan
The number of civilian deaths from the US-led war in Afghanistan has
almost tripled from 2006 to 2007: 116 civilians were killed in air
strikes in 2006; 321 in 2007; and as many as 209 so far this year
alone. That's according to a new report issued by Human Rights Watch.
The US and NATO's use of rapid response air-strikes, over ground troops
who can better access civilian populations, is one cause of the spike
in civilian casualties; another is the Taliban's use of human shields,
in violation of international law. The group is calling for the US to
end their deadly mistakes; FSRN spoke with Mark Garlasco, who authored
the Afghanistan report.
House Democrats Will Allow Votes to Expand Oil Drilling the U.S.
Democrats in Congress have altered their stance on energy policy.  They
will allow votes that expand oil drilling in the US.  Washington Editor
Leigh Ann Caldwell reports that election year politics could be the
catalyst to the Democrat's change of tune.
Native American Leaders Denounce Militarization of U.S.-Mexico Border
In Texas, two state representatives traveled to communities on the
US-Mexico border today to talk to people affected by the U.S.
Department of Homeland Security's border fence. Dallas Representative
Roberto Alonzo told the Brownsville Herald the barrier is a "misguided"
response to immigration. Alonzo and another lawmaker from Fort Worth
planned to talk to environmental groups and people whose land was
condemned by DHS in order to build the fence. American Indian tribes
along the border are also speaking about the barrier, which could
further divide land and families. As Africa Jones reports, activists
say that the Bush Administration's border initiative is leaving
indigenous peoples increasingly subject to human and civil rights
violations.
Growing Food Crunch in Kenya
Kenya's income disparity is one of the highest in the world. 80 per
cent of the national income is earned by 20 per cent of the population.
A large number of the other 80 per cent of Kenyans earn less than 3
dollars a day. The post-election violence which followed last
December's presidential vote left half a million people internally
displaced and more than a thousand dead. As a direct result, tourism,
one of the country's economic lifelines, came to a halt, leaving many
people without any income for eight months. Meanwhile, the costs of
basic food commodities and fuel have steadily increased over the
months, making life more and more difficult for most Kenyans. Arusha
Topazzini has more from Nairobi.

Street Beat: NYC's Operation Sentinel
Civil Liberties advocates want to know more about New York's new
surveillance program – Operation Sentinel. The ACLU filed a lawsuit
Monday after the NYPD refused to release information on the
controversial program – in which the department would photograph the
license plates of all vehicles entering New York City, store them in a
database and screen them against potential threats. The vehicles would
also be scanned for radiation and other menaces, and although the cost
of Operation Sentinel has not yet been estimated, it would accompany
another security initiative focusing on Lower Manhattan, estimated to
cost $90 million. The latter program would include the installation of
3,000 cameras in the area around Ground Zero. To see how New York City
drivers are responding to this proposal, we sent FSRN reporter Zoe
Sullivan to the lower East Side of Manhattan.