December 10, 2008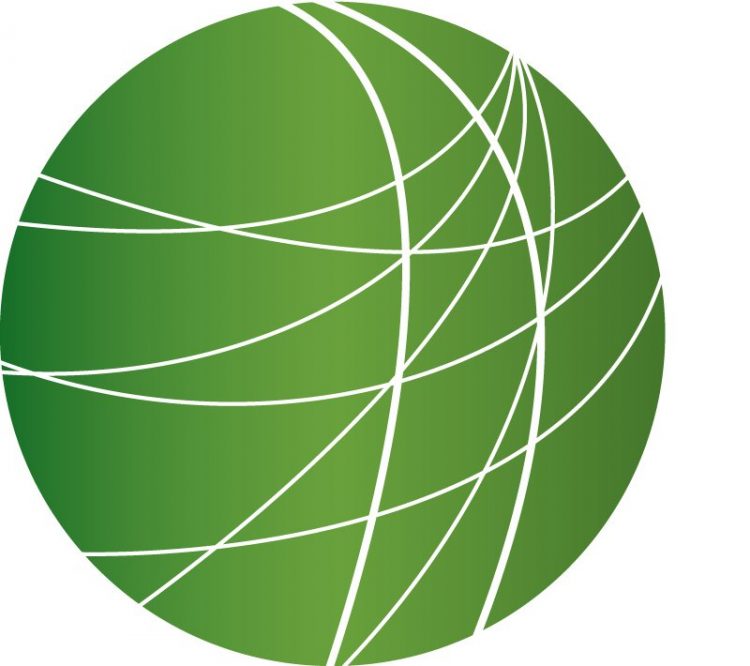 House Moves on Auto Industry Bailout
Some Lawmakers Outraged Over Misuse of Financial Bailout
Congress to Take Up EFCA Early Next Year
Hearing May be Troy Davis's Last Chance
Human Rights Week Series: Canada's Security Certificates
HEADLINES
Workers Continue to Occupy Republic Windows & Doors
United Electrical workers continue to occupy a Chicago factory that tried to illegally close without paying them. Doug Cunningham from Workers Independent News has the update.
Reporter:
Bank of America cut off financing to Republic Windows & Doors and the company decided to close the factory with just three day's notice.  But now, the bank says it will extend limited additional credit to help resolve the sit-down. UE organizer Leah Fried says the workers morale and resolve not to back down is high.
"The fight that these workers have taken on is really a fight for all working people – all people who struggle every day to make ends meet and are getting screwed over by their bosses and are getting screwed over by the banks and the government is failing us."
Negotiations between UE, Bank of America and the company are underway to resolve the sit-down strike.  UE workers and Jobs With Justice rallied today at Bank of America's Chicago headquarters to support the sit-downers and to demand that the bank stop home foreclosures. The UE workers in Chicago have peacefully occupied the Republic Windows & Doors factory for six days as they seek roughly $1.5 million owed to the roughly 200 sit-down strikers.  For FSRN, I'm Doug Cunningham.
General Strike Continues in Protest over Killing of Greek Teenage Boy
Greece remains in turmoil today as protests continue over the police killing of a teenage boy last weekend.  A general strike has shut down flights, banks, schools and health facilities.  Protesters also threw gasoline bombs outside the court where the two officers accused in the killings appeared.
Human Rights Workers Regularly Abducted in Zimbabwe
In Zimbabwe Cholera has now claimed the lives of more than 750 people despite combined efforts to curb the water-born disease. And the reported deaths and infection rates are likely low because cases in rural areas often go uncounted. In other news from the country, activist groups say human rights workers are being targeted and abducted.   Davison Makanga reports.
Reporter:
Human rights organizations have slammed persistent violation of rights in Zimbabwe. In a strong statement today, Amnesty International and Human Rights Watch called for the release of four human rights campaigners recently abducted by operatives allegedly working for the state.  The whereabouts of 15 Movement For Democratic Change activists is also not known, five weeks after their disappearance. Human Rights Watch Africa researcher Tiseke Kasambala says today's international human rights day commemorations were dampened by the crisis in Zimbabwe.
"What has happened now constitutes what we call forced disappearance, which means they have been held outside the usual tenets of the law; and that they are in danger of being tortured or worse, so we are really worried about that."
Meanwhile, opposition leader Morgan Tsvangirai says he will not form a unity government with rival Robert Mugabe in the light of fresh crackdown on his supporters. For FSRN this is Davison Makanga in Cape Town, South Africa.
North Korea Nuclear Talks End in Failure
For the past three days, negotiators have met in Beijing to decide on a way for North Korea to verify its nuclear weapons program.  But today the six party de-nuclearization talks ended without a deal.   Now further negotiations may have to wait until the start of the Obama administration.  FSRN's Jason Strother has more from Seoul.
Reporter:
The main roadblock during this round of negotiations was dirt. But just not any dirt.  The US wants North Korea to allow international inspectors to remove soil samples from the Yongbyon reactor, in order to verify the country's disclosures about its nuclear weapons program.  Analyst Andrei Lankov at Seoul's Kookmin University says North Korea has no intention to actually end its nuclear program.
"As long as they have nuclear weapons they can blackmail the world in providing them aid whenever they need the aid. Plus, they worry about security and they need it as a way to ensure they won't be attacked, plus they need it for domestic purposes as a powerful piece of propaganda."
The Bush administration had hoped to score a foreign policy success in the six party talks.  But some analysts believe North Korea is awaiting the start of the Obama administration in order to win new concessions.  For Free Speech Radio News, I'm Jason Strother in Seoul, South Korea.
UK to Withdraw Troop from Iraq by June
Six years after joining the US-led invasion of Iraq, the UK has set a date to withdraw – and will start the process in March. From London, Naomi Fowler reports:'
Reporter:
The UK still has around 4,000 troops in Iraq, although the majority of them are now confined to Basra air base in the southern part of the country.  According to an unnamed senior defense source quoted by the BBC, total British withdrawal and handover – not to Iraqis but to US troops – will be completed by mid-2009.  While a Ministry of Defense spokesperson described Basra as 'transformed,' British military personnel complain they didn't have sufficient resources or troops to defeat criminal gangs and militia groups without US help; some claimed their continuing deployment was only to save US face for it's disastrous policy on Iraq.  More British troops and equipment will be deployed to Afghanistan next year.  This is Naomi Fowler in London for Free Speech Radio News.
Democratic Probe Bashes FCC Chair Kevin Martin
Democrats in congress have issued a scathing report, calling the Federal Communications Commission dysfunctional – saying Chair Kevin Martin manipulated data meet his personal policy goals.  The report does not say Martin violated any laws and Republican members of the House Energy and Commerce Committee, the body that issued the report, would not sign off on the findings.  The report largely criticized Martin, saying his "heavy-handed, opaque, and non-collegial management style has created distrust, suspicion and turmoil."
LGBT Community Observes "Day Without a Gay"
Across the US today, members of the LGBT community are observing "Day Without a Gay."  Organizers are calling for people to "call in gay" instead of sick to work as a symbolic call for equal rights.  They want people to instead donate their time to community service.
FEATURES
House Moves on Auto Industry Bailout
The House is expected to vote Wednesday on an auto industry bailout package. The Big three automakers originally asked for $34 billion to help them weather the financial crisis, but just two of those, Chrysler and GM, will get about half that amount. Ford says it can do without direct assistance for the time being. The legislation forces restructuring on the companies and authorizes President Bush to nominate a "car czar" to oversee the bailout. The Senate was to vote on the plan first, but Senate Republicans have held up the vote.
Some Lawmakers Outraged Over Misuse of Financial Bailout
As the auto bailout moves forward, Congress is turning its attention back to the other bailout – the $700 billion it provided to stabilize the financial sector. Two oversight panels have recently criticized the implementation and management of the program. As Tanya Snyder reports, some lawmakers are outraged that the bailout money isn't getting to the people who need it.
Congress to Take Up EFCA Early Next Year
A piece of legislation pending in the House would make changes to National Labor Relations Act to make it easier for unions to organize workers. The Employee Free Choice Act was originally co-sponsored by then-Senator Barack Obama, but fared a tough time on Capitol Hill. The Act is expected to be revisited by lawmakers when they return to Washington next year. We hear from President of SEIU Security Officers United in Los Angeles
Hearing May be Troy Davis's Last Chance
This week marks a pivotal moment for death row inmate Troy Davis, who sits on death row for the 1989 killing of Savannah Police Officer Mark MacPhail. Davis has endured three last-minute stays of execution since July 2007, after his lawyers and activists campaigned for a retrial to present evidence of his innocence. FSRN's Sacajawea Hall was at the Georgia Court yesterday which held a hearing that many think is his last chance.
Human Rights Week Series: Canada's Security Certificates
We continue our week-long series today marking the 60th anniversary of the Universal Declaration of Human Rights by traveling to Montreal, Canada. Court proceedings got underway again on Tuesday for Adil Charkaoui, who is the target of Canada's controversial Security Certificates, a measure which allows the government to indefinitely detain non-citizens without charge, due process, or the right to see the evidence against them. The possible outcome of this month's hearings is that Charkaoui could be deported to his native Morocco. FSRN's Aaron Lakoff has more from Montreal.
Another Ecuadorian Violently Murdered in New York
Two violent attacks of Ecuadorian men in New York is sending shock waves through immigrant communities. Tuesday night, Jose Sucuzhanay was pronounced brain-dead after he and his brother were brutally attacked by four men as they shouted anti-immigrant and anti-gay slurs. This come one month after the murder of Marcelo Lucero, a 37-year-old Ecuadorian immigrant who was stabbed to death by A gang of teenagers at a train station in Patchogue, Long Island. Lucero's and Sucuzhanay's murder have reignited the debate around violence against immigrant workers from Latin America. FSRN's Kristofer Ríos reports from New York.