October 10, 2008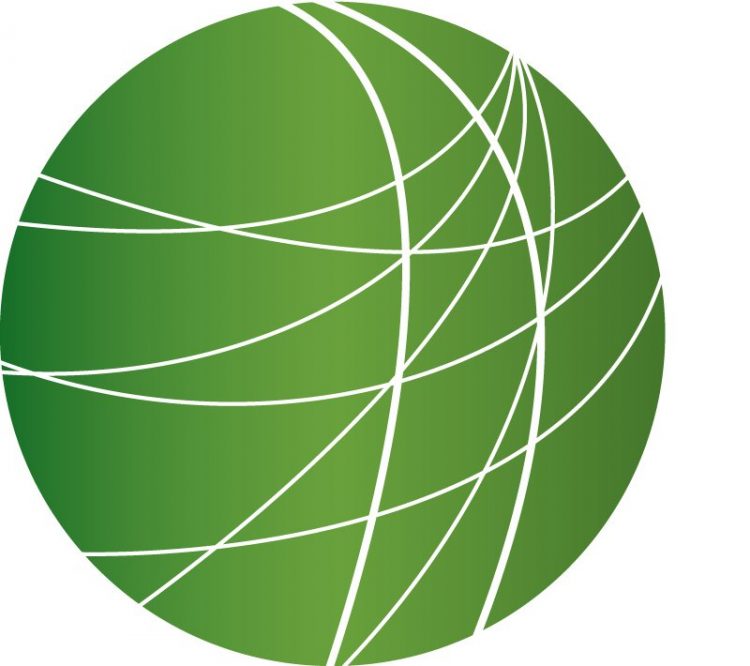 Top Global Finance Leaders to Meet with Bush
European Governments Respond to Financial Crisis
Indian Muslims Denounce Harassment, Arrests
Tens of Thousands of Voters Purged from Rolls
HEADLINES
Connecticut Overturns Gay Marriage Ban
The Connecticut Supreme Court ruled today in a 4-3 decision that same sex couples may marry. Melinda Tuhus reports from New Haven.
Connecticut legalized civil unions for same sex couples in 2005, but many advocates have been pushing for the right to marry. Anne Stanbach, director of Love Makes a Family, said this victory was 8 years in the making.
It is a historic ruling. I think the Court said very clearly that civil unions are a separate and unequal status, and I think people will be getting married before the end of this year for sure.
The ruling in Kerrigan & Mock et al v. Department of Public Health came 17 months after the case was argued at the state Supreme Court. Connecticut joins Massachusetts and California as the only states allowing full marriage rights for same sex couples. For FSRN, I'm MT in New Haven
RNC Police Raid Spawns Activist Lawsuit in St. Paul
Activists in St. Paul, Minnesota announced a lawsuit today against the city over a police home raid just prior to the Republican National Convention.  Michael Whalen is seeking 250-thousand dollars in damages.  According to lawyers, armed guards prevented Whalen and his houseguests from leaving his duplex while police sought a search warrant.  Several members of the independent media, in town to cover the Convention, were staying at the residence.
Zimbabwe Economic Woes Blamed on Unity Government Deadlock
Zimbabwe's President Robert Mugabe agreed today to allow mediation to reenergize the stalled unity government talks.  This comes after the country's annual inflation rate reached a new level of 231 million percent. That rate is the world's highest and is largely blamed on bad economic policies implemented by that country's leaders. Davison Makanga reports from Cape Town
Economists say only a speedy political solution, forming a unity government can stop the trend. Basic commodities and services are now officially traded in United States dollars because the local currency has lost value. Commentator Philip Pasirayi says political stability would open the much-needed credit lines with monetary institutions such as the International Monetary Fund and the World Bank. He also called on regional blocs push for progress on the recent power sharing deal.
Pasirayi: "The United Nations and African Union must take an active role and not to refer to them as a mere reference which does not have powers"
Meanwhile Movement For Democratic Change leader Morgan Tsvangirai blamed the deadlock in unity government talks on political rivals Zanu PF. Former South African president Thabo Mbeki is expected in Zimbabwe this week to revive the dialogue. Davison Makanga..for FSRN in Cape, South Africa
Police Crack Down on Striking Mexican Teachers
In Mexico, A two month long strike by public school teachers in the state of Morelos came to a head this week with 3 separate – and major – crackdowns against the teachers and their supporters.  The teachers began their strike to protest a series of reforms they say privatize the school system and eliminate job security.  Shannon Young has more on the story.
An estimated 1500 Mexican soldiers and federal riot police used tanks, helicopters, and tear gas to storm the small town of Xoxocotla, Morelos last night. Their stated aim was to break up a blockade on a federal highway that teachers and parents of public school students had been maintaining for the past week and a half. The police marched from the federal highway into the center of the town, conducting house raids and smashing windshields of parked cars. It was the third major operation this week to squash the teachers' strike that has prevented the start of the 2008-09 school year in the state. Their protest has garnered the support of parents and students in a number of indigenous towns, particularly in Xoxocotla. In response to the crackdowns, the Morelos teachers lifted their tent city encampment from the central plaza of the state capital and took it to Mexico City. Teachers from the states of Oaxaca, Michoacan, and Tlaxcala are also on the way to the capital to join the protest outside the headquaters of the Secretary of Public Education. For FSRN, I'm Shannon Young in Oaxaca.
Pakistani Bombing Death Toll Nears 100 at Anti-Taliban Tribal Meeting
The Taliban and other extremists continue to step-up attacks on US supporters in Pakistan.  They are targeting the Pakistani Army, government officials and members of local tribes who are resisting the militants' efforts to control the region. From Pakistan, Afridai Afridi has the latest.
Sources on the ground say a suicide bombing today killed approximately 100 people at an ongoing Jirga, or tribal meeting, in the Orakzai Agency. In a visit last week to the area, FSRN observed that the hospital does not have the doctors or capacity to deal with such an emergency.  And the number of deaths may increase as hundreds of people attended the meetings. This is the second time an anti-Taliban Jirga has been targeted.   Strategically the centrally-located Orakzie Agency is very important.  Without control there, the Taliban would lose key access points to other tribal areas of Pakistan. For FSRN, I am Afridai Afridi.
FEATURES
Top Global Finance Leaders to Meet with Bush
As the Dow Jones reaches its lowest point in 5 years, global markets are also struggling – and President Bush is set to meet with members of the G7, the International Monetary Fund and The World Bank this weekend in Washington. At issue, the nationalization of US and global banks and how nations are responding to the US financial crisis. Karen Miller has more.
European Governments Respond to Financial Crisis
It's been another turbulent week in the global financial markets. European countries have experienced a rash of bail-outs, differing levels of government guarantees on savings, bank mergers and collapses in the space of a few days. Naomi Fowler reports on how European governments are reacting.
Indian Muslims Denounce Harassment, Arrests
Indian police have arrested dozens of Muslim youth in connection with a series of recent bomb attacks across Indian cities that killed more than 150 people since January this year. The Police claim little-known Muslim groups are behind these bombings. But members of India's 150 million strong Muslim communities think police are indulging in a defamation campaign against Muslim community at large. Bismillah Geelani has more from New Delhi
Tens of Thousands of Voters Purged from Rolls
If you're planning on voting in the upcoming election this November, you may want to double-check and make sure your name is on the rolls – especially if you live in a swing state. According to a study of state and Social Security records accessed by the New York Times, tens of thousands of otherwise qualified voters have been purged from the rolls, or have been prevented from registering. Uprising Radio's Sonali Kolhatkar spoke with Brad Friedman, of www.bradblog.com, a popular site devoted to voting integrity. (You can hear the entire interview at www.uprisingradio.org.)
Day Labor Series: Part Two
FSRN reporter Max Pringle examined yesterday the impact of the flagging economy on day laborers – finding that many job opportunities are drying up. The hardest hit among day laborers are the most vulnerable immigrants: working-class families with little or no savings, those with chronically ill children and single mothers, as well as recent immigrants. After months in debt or looking for work, those with ties to Mexico are looking back south to alleviate their financial struggles and to tap into social networks to help them trough the rough financial times. Today in our continuing series, Victoria Martinez looks at the recent phenomenon of reverse migration.