October 15, 2008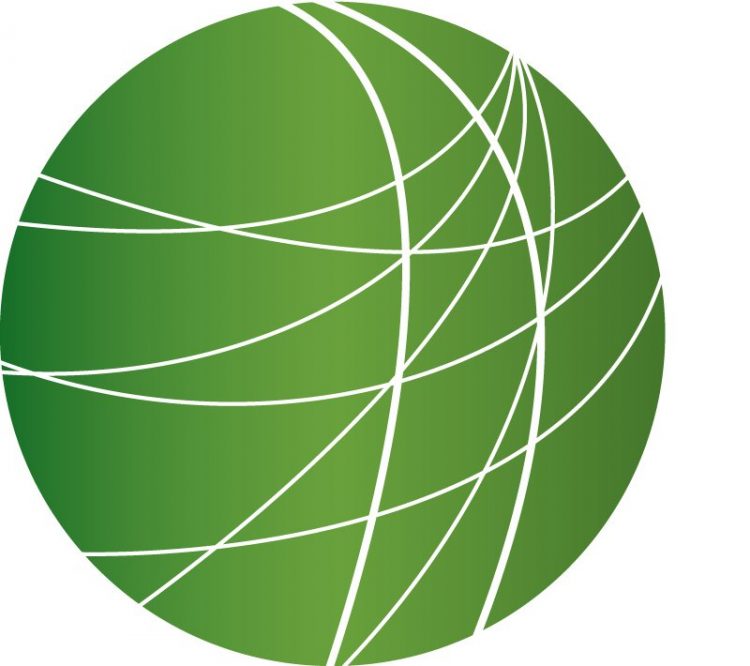 Iraq Starts Oil Bidding Despite Lack of Oil Law
Final Presidential Debate Taking Place in New York
Canada's Conservative Party Advances Though Not Enough to Win Parliamentary Majority
Maricopa County Series: Sheriff Arpaio's Actions Called Unconstitutional
HEADLINES
Union Talks with Boeing Break Down; Six Week Strike Continues
A major strike affecting 27,000 aerospace workers in the US has now been extended after talks between the union and Boeing representatives broke down yesterday. Now going on its sixth week, union organizers say the strike is costing Boeing $100 Million a day. Mark Taylor-Canfield has more from Seattle where the workers and their supporters are still forming picket lines.
The International Association of Machinists has announced that a new round of negotiations between the union and the Boeing aerospace corporation has failed to end the strike which began six weeks ago. Neither side has been willing to compromise on their original proposals. This week, the machinists were joined on the picket line by members of other unions in a show of solidarity, including airline pilots and flight crews.
The machinists union wants to protect their jobs from outsourcing to Japan. They accuse Boeing executives of pursuing personal financial gain instead of representing the best interests of the company. According to union officials, the strike by the International Association of Machinists has already cost the corporation 3.8 billion dollars and stock values have gone down, but Boeing representatives say they can't afford to grant the concessions the union is demanding due to the high cost of doing business in a highly competitive global market.  The Society of Professional Engineers in Aerospace, or SPEEA, which represents 23,000 workers at Boeing, is also threatening major labor actions against the corporation after preliminary contract negotiations proved unsuccessful.  SPEEA is opposed to new proposed cuts to worker's wages and benefits. This is Mark Taylor-Canfield reporting for Free Speech Radio News from Seattle.
Officials Confirm Bush Administration Authorized Waterboarding in Two Memos
New information has surfaced that the Bush Administration explicitly endorsed the use of waterboarding during interrogations of al-Qaeda suspects by the CIA.  The Washington Post reports the Administration wrote two memos in 2003 and 2004 at the request of then CIA-head George Tenet.  Intelligence officials were reportedly worried leaks of the full range of techniques used would prompt a public backlash – and wanted the White House's endorsement.  The memos themselves have not been released – they are still classified – but both intelligence and administration officials have confirmed their contents.
Russia and Georgia Get Nowhere in UN Talks
Russian and Georgian officials were slated to meet in Geneva today for talks to resolve their recent conflicts.  But the negotiations broke down when the Russian delegation and representaives from South Ossetia and Abkhazia arrived nearly an hour late and then left the meetings early.  UN officials say a procedural snag caused the problem – namely whether officials from the two breakaway regions should be present.  The UN says the talks will reconvene next month.  In related news, the International Court of Justice at the Hague has denied Georgia's request that Russia be prosecuted for its invasion.  The Court has chosen to take a neutral stand in the conflict.  But has ordered both countries to halt the violation of human rights in the region.
Violence as Indigenous Colombians Blockade Roads
Protests that began on Columbus Day have led to violent confrontations between indigenous people and security forces in Colombia.  Over two dozen were injured in the southwestern part of the country yesterday, following clashes with the army.  Manuel Rueda has the latest from Bogota.
Violence broke out after the Colombian army ordered some eight thousand protesters to abandon a roadblock on a crucial stretch of the Panamerican highway.  The group included women, children and senior citizens, members of the Nasa indigenous group.  When protesters refused to abandon their barricade, security forces struck with tear gas, rubber bullets and live ammunition. Some of the protesters fought back with stones and homemade explosives.  The army managed to force them off the road this morning. But community leader Jorge Arias says that protests will resume.
"Ya era como el tiempo prudente que se le había dado al gobierno para el cumplimiento de todo lo pactado anteriormente y el inucmplimiento, la irracionalidad la intransigencia de este pues hace que las comunidades nos movilizemos "
"We have given the government enough time to fulfill its promises he says.  But their lack of compromise and their intransigence have forced us to mobilize"
Several administrations have agreed to grant the Nasa people land titles and reparations for massacres committed by paramilitary groups. But they say that President Uribe´s government has not fulfilled its promises.  Indigenous groups around the country have organized several more demonstrations, including additional roadblocks. Manuel Rueda, FSRN, Bogota.

Group Calls for Carbon Capture Test Projects
The Union of Concerned Scientists is calling on the U-S government to back carbon capture and storage demonstration projects that will test the effectiveness of the system for cleaning up coal-fired power plants.  They're also calling for a moratorium on building coal plants that don't possess clean technology.  The Union wants the demonstration projects to move the country forward on what they call a promising way of curbing carbon emissions.  Steve Clemmer is a research director with the organization.
"We're proposing in the report to have the funding come over the longer term from revenues from a federal climate policy in which the companies that are emitting global warming emissions would have to pay for the right to emit those.  And that money would go into a fund that could be used to support this technology as well as some of the cleaner near-term options like efficiency and renewables."
Right now, numerous questions about cost, safety and the necessary scale of the projects remain.   According to the group, coal is the largest source of green house gas emissions in the United States.
FEATURES
Iraq Starts Oil Bidding Despite Lack of Oil Law
Iraq's Parliament has spent years wrangling over an oil law that they still haven't been able to pass. So the oil minister has started opening the prized oilfields up to foreign companies – with no law in place. Tanya Snyder reports.
Final Presidential Debate Taking Place in New York
Republican John McCain and Democrat Barack Obama will meet face to face tonight at New York's Hoffstra University for the final debate of the presidential campaign. Both candidates have released new economic proposals this week and the financial crisis is expected to take center stage. The third party candidates were not invited to the debate. Independent candidate Ralph Nader will also be in New York. He'll speak at New York City's Cooper Union.

Canada's Conservative Party Advances Though Not Enough to Win Parliamentary Majority
Canadians went to the polls yesterday, in the first political test of a G7 nation's government since the start of the global financial meltdown. The ruling Conservative Party saw an overall increase in support. Having won the most seats, the conservatives will once again form the government. But with four parties represented in the Parliament, those gains weren't enough to win them the majority of seats. From Toronto, Kristin Schwartz brings us this wrap-up of issues and results.
Maricopa County Series: Sheriff Arpaio's Actions Called Unconstitutional
We continue our series on Maricopa County, Arizona today, where a battle is intensifying between Sheriff Joe Arpaio, who has served for 16 years and is seeking reelection come November, and activists who say Arpaio is using hate and racial profiling to divide a community. For the past two years, Arpaio's local deputies have enforced federal immigration law under an agreement with federal Immigration and Customs Enforcement, or ICE, called 287g. But people in Maricopa County say that 287g has now become a pretext for deputies to target and harass anyone with brown skin – regardless of their immigration status. And it's not just activists and organizers who allege that Arpaio has infringed on people's civil rights: Phoenix Mayor Phil Gordon is so disturbed by Sheriff Arpaio's tactics that he has personally written two letters to the FBI, demanding an investigation into what he says is discriminatory harassment, improper stops, searches and arrests. Aura Bogado has the story.
The Debate Over "White Spaces": Accessible Broadband or Interference?
A technical study released on Friday by the Federal Communications Commission has seemingly debunked arguments against utilizing "white spaces", or unused channels between television signals, to expand broadband internet access. On one side of the debate are telecommunications companies that market services for handheld wireless devices, digital television broadcasters, and wireless microphone manufacturers who argue that new users will interfere with their existing signals. White space advocates say that opening up the spectrum will allow owners of certain wireless devices to access the internet for free via the public airwaves. Christine Lewis reports from New York City.