November 13, 2008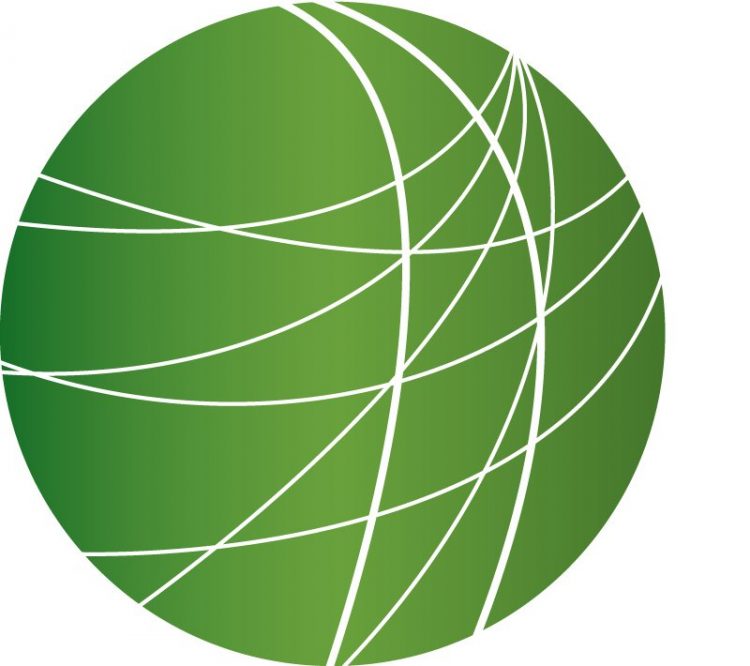 Economic Bailout in Turmoil
G20 Economic Summit Preview
Bush Cuts Payments to Medicaid
Chile Admits it Failed to Inform Hundreds They Tested Positive for HIV
Rwanda and Europe Face Serious Diplomatic Row
Philly's Military Amusement Park
HEADLINES
Begich Takes Lead in Alaska Senate Race; Obama To Resign From Senate on Sunday
The Senate vote in Alaska seems to be swinging away from Republicans today.  Democratic senate candidate Mark Begich has taken a lead over incumbent and convicted felon Ted Stevens.  Stevens had been leading in the polls since Election Day, but as the state began to tally absentee and early ballots, the Anchorage Mayor pulled ahead by 800 votes.  State officials say there are still nearly 30-thousand ballots waiting to be counted.  Most of those will be tallied tomorrow and early next week.  In other political news, President-elect Barack Obama announced today he will resign from the Senate effective Sunday.

Massive Layoffs at Galveston Hospital in Wake of Hurricane Ike

Hurricane Ike was one of the top five most destructive storms in US history – and the effects of the September storm are still being felt along the Gulf Coast of Texas.  Authorities still are unable to find 11 people reported missing, and they fear some of the bodies were swept into 55 giant debris piles scattered throughout the region.  And today, the University of Texas announced it was laying off nearly 4000 people – that's about 1/3 of the workforce at its medical branch in Galveston.  Officials say the hospital is running out of money and is still dealing with massive Ike-related damage.  The hurricane caused about $700 million in damages to the buildings and the University hospital was only insured for about a seventh of that.
Germany Officially in a Recession
Germany officially slid into a recession for the first time in 5 years, officials announced today. Europe's biggest economy shrank a half a percent in the third quarter after a similar contraction earlier in the year.  The German downturn is furthering fears of worldwide recession. And a prominent economic think tank, the Capital Economics research group, fears that "the world economy is heading for the worst recession since the 1930s." Cinnamon Nippard has more from Berlin.
Reporter:
The German government's independent Council of Economic Experts – dubbed the five wise men – yesterday forecasted zero percent growth for Germany in 2009. They also predicted an increase in unemployment of over one percent, which is about 3.3 million people.  The Council dismissed the government's bailout plans of multi-billion-euro tax breaks and state investment as a "hotch-potch of isolated projects designed to give the impression that the government is doing something."  Instead the Council called for more government spending to improve infrastructure and the educational system – even if that meant increasing debt.  German industrial giants are already preparing for the downturn. Car manufacturers Daimler and GM-owned are both temporarily shutting down German plants.  And Industrial giant Siemens reported a net fourth quarter loss of nearly 3 billion dollars.  As a result, Siemens will cut 16,000 jobSs by 2010. Cinnamon Nippard, reporting for Free Speech Radio News in Berlin.
Generals Call for More US Troops in Afghanistan
In Afghanistan today, a suicide car bomber attacked a US military convoy in a crowded market in the eastern part of the country.  The blast killed one soldier and 18 civilians.  In other news from the region, US commanders are asking for an additional 33-hundred US troops to train Afghan police and military forces.  Their goal is to double the size of the Afghan army by 2011.
Violence in Iraq Escalates in Face of SOFA Agreement
The Status of Forces Agreement, SOFA, between Iraq and the United States is being reviewed by the Bush Administration.  If the SOFA passes, the US will be allowed to build military bases, camps and prisons in the wounded country. But as the potential for stability hovers on the horizon, violence is once again becoming the norm.  In the most recent attacks, Iraqi officials say, 20 Iraqis were killed and 84 others were wounded. Hiba Dawood has more.
Reporter:
In the past 24 hours in Baghdad, a car bomb exploded killing 12 and wounding 60 others. In addition, an IED went off inside a bus killing one passenger.  And another IED exploded inside a police car, wounding three policemen and three civilians.  Violence also persisted in Dyiala province where 5 Iraqi soldiers have been killed in bomb blasts.  There, the Iraqi army arrested 6 people in connection with the deaths – among them, two Saudis and one Syrian. Meanwhile, a man wearing a police uniform opened fire at US soldiers in Mosul.  Two died in the attack and several others were injured.  It remains unclear whether the man was a policeman. So far, five US soldiers have been killed in Iraq during the month of November.  For Free Speech Radio News, I'm Hiba Dawood.

Design Flaw, Not Corrosion, Caused Minneapolis Bridge Collapse
The National transportation safety board announced today a design flaw, not corrosion, were the primary factor in last year's deadly Minneapolis bridge collapse.  This finding takes some of the onus of blame off state officials, who would be responsible for managing and mitigating corrosion, but would have had little control over design issues in the 50-year-old bridge.
FEATURES
Economic Bailout in Turmoil
The financial crisis continues to mount: numbers released today reveal that home foreclosures have increased by 25 percent from a year ago. 250,000 homes received a notice of foreclosure last month.  And the number of people who filed for unemployment benefits, the official measure of joblessness, has hit a 7 year high. Meanwhile, the Federal Government continues its effort to revive the financial markets.  As FSRN's Leigh Ann Caldwell reports, a top Senator says the price tag of the financial bail out is close to 5 trillion dollars.

G20 Economic Summit Preview
President Bush has called for a meeting of the world's 20 top economies, including India and China. The G20 Summit will take place at the White House this weekend – and leaders are hopefully they will put forward a proposal to stabilize and renew confidence in a fragile world economy. Maya MacGuineas is President of the Committee for a Responsible Federal Budget at the New America Foundation – she is optimistic this discussion will include a broad group of players.
Bush Cuts Payments to Medicaid
The Bush Administration quietly reduced the number of services that can be provided to people under Medicaid in September – although it won't take effect until next month. But healthcare advocates warn that millions of people will lose coverage for vital services as a result. Africa Jones reports.
Chile Admits it Failed to Inform Hundreds They Tested Positive for HIV
Chile's new Health Minister told Congress this morning that the country's public health service neglected to tell hundreds of people that they tested positive for HIV. His predecessor was forced to quit last month after it was discovered that at least two people who tested positive were not informed, and later died. FSRN's Jorge Garreton reports from Santiago.
Rwanda and Europe Face Serious Diplomatic Row
There is an unprecedented diplomatic confrontation taking place between Rwanda and Europe. On Sunday, Rwandan President Paul Kagame's Chief of Protocol Rose Kabuye was arrested in Frankfurt while preparing for Kagame's visit to Germany. She was arrested on a two year old French warrant that accuses her and others of conspiring to shoot down the plane of the then Rwandan president Juvenal Habyarimana in 1994 – that was the event which triggered the genocide in which a million people, the majority Tutsis, were killed. Kabuye's arrest has prompted Rwanda and Germany to recall their ambassadors, and Rwanda has threatened to issue arrests warrants against French officials accused of involvement in the genocide. Arusha Topazzini reports from Kigali, where hundreds of protesters have taken to the streets since Sunday.
Philly's Military Amusement Park
Facing recruitment shortfalls in urban areas, the US Army has increasingly turned to video games and combat simulators to attract teenagers. A new $12 million video gaming entertainment complex in Philadelphia has taken military marketing into uncharted waters. The Army Experience Center is a two-year pilot program that, if deemed successful, could be replicated in other cities. FSRN's Daniel Denvir reports.