November 3, 2008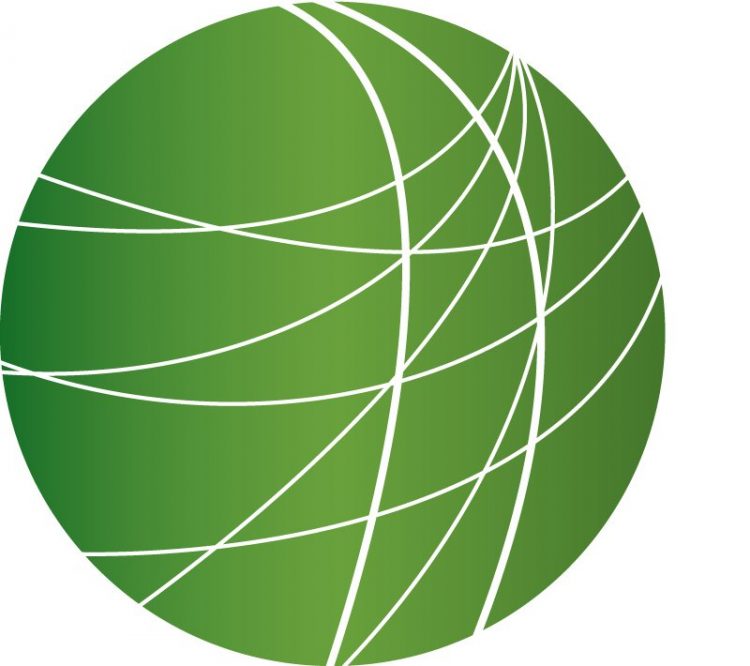 Muslim Youth Get Out The Vote
Working for McCain But Hoping for Obama
A Visit to Obama's Primary School in Indonesia
Nicaraguans Weigh In on U.S. Presidential Election
Congo Refugees Struggle to Stay Alive
HEADLINES
Bombings in Baghdad
A string of explosions in central Baghdad and Baquba today killed 13 people. According to police, at least 40 others were injured. Hiba Dawood has more.
Six of the thirteen died when two bombs exploded in Tahariyat square in central Baghdad this morning. Twenty-one were injured. The two explosions caused damage to shops and properties in the crowded area. In the meantime, Abdul Sahib Qutub, a senior undersecretary of the oil ministry, was rescued from an assassination attempt today. The explosion occured when a bomb exploded near his house as he was leaving for work. Qutub and his driver suffered minor injuries.  Elsewhere in Baghdad, another bomb exploded on a police patrol around noon wounding two. An IED exploded, when a patrol passed in east Baghdad, killing one officer and wounding six others. In Diyala Province, Baquoba city, 35 miles northeast of Baghdad two policemen and a 10-year-old girl were killed in a car bomb explosion and nine others-three of which are policemen, were wounded. And in Saadiya district in Diyala Province, three women of the same family were killed when armed insurgents raided their house.
Bali Bombers Execution Imminent
The Indonesian Supreme Court has turned down a last ditch appeal in the death sentences of the Bali bombers. The families of the men have been denied a final visit and the executions are imminent.
Bolivia Suspends DEA Activity
President Evo Morales suspended operations of the US Drug Enforcement Administration (D.E.A.) in Bolivia Leny Olivera reports from Cochabamba.
Morales ordered the nationwide suspension indefinitely. The president made his announcement from a military barracks located in Chapare — one of the most productive areas of coca leaf farming in Bolivia and a major bastion of support for the Morales administration. He accused the DEA of espionage and conspiracy. He also claimed that the DEA has alliances with opponent radical groups who orchestrated actions that forced Bolivia to the edge of the collapse last September. The US State Department denied Morales' accusations are called them absurd. For FSRN, I am Leny Olivera from Cochabamba, Bolivia.
Supreme Court Hears Native American Land Rights 
The US Supreme Court heard arguments today on a matter that involves legal purview over land belonging to Native American Tribes recognized after the 1934 Indian Reorganization Act. The Narragansett Indian tribe says when the federal government takes its land into trust, tribal and federal laws still prevail.  But Rhode Island maintains, that the federal government is overreaching and that state laws – including a ban on casino gambling — should be in effect. The case may have broad implication on how Native Americans can purchase, use and govern land. In other High Court News – Justices agreed to consider an Alaska case regarding the constitutional rights of defendants to test genetic evidence that may exonerate them.
Boeing Workers Back on the Job
After a 57 day labor strike, the International Association of Machinists are back to work today. The membership voted on Saturday to approve the latest contract offer from the Boeing Corporation. Mark Taylor-Canfield has more on the story.
73% of the membership of the International Association of Machinists voted in favor of ending the strike which began on September 6th. Union representatives called for the strike when the Boeing aerospace corporation refused to make concessions on job security, wage increases and benefits. The two month strike cost Boeing an estimated two billion dollars in lost revenue and stopped production of the new 787 jetliner. Boeing agreed to grant a 14% wage increase for workers over the next four years. Corporate negotiators granted concessions protecting workers benefits and placed restrictions on out sourcing of jobs to Japan and Italy. The contract agreement affects 27,000 workers in Washington, California, Idaho and Kansas. This is Mark Taylor-Canfield reporting for Free Speech Radio News from Seattle.
2nd GITMO Trial Ends With Guilty Verdict
A military jury today convicted Ali Hamza al-Bahlul of three terrorism-related charges in the second war crimes trial at Guantanamo. Bahlul faces life in prison. His conviction covered 35 counts of conspiracy, solicitation to commit murder and providing material support to terrorism.  In a pretrial hearing, al-Bahlul called the military tribunal a "legal farce" and refused to mount a defense. His Pentagon-appointed lawyer stayed silent in solidarity during the trial – even refusing to answer questions from the judge.
FEATURES
Muslim Youth Get Out The Vote
John McCain and Barack Obama are making a mad dash to tomorrow's historic finish. Obama is in Florida, North Carolina and Virginia today, in his last attempt to sway undecided voters in these battleground states. McCain, meanwhile is campaigning in seven states, all in one day: Florida, Tennessee, Pennsylvania, Indiana, New Mexico and Nevada before arriving in his home state of Arizona. FSRN is broadcasting from Chicago today, where Obama will host a massive Election Rally tomorrow at Grant Park. As many as a million people will be descending on the Windy City for tomorrow's event.
Meanwhile, like in many cities and towns across the country on Election Day eve, massive get out the vote efforts are underway. Under Karl Rove in the 2000 and 2004 election, the 72-hour strategy successfully turned out hundreds of thousands of Republican voters – a tactic McCain's campaign hopes to replicate. Meanwhile, the Obama campaign is using its own grassroots organizing strategies hoping to turn out even bigger crowds. And independent groups have their own voter mobilization efforts. In Chicago, the Muslim and Arab community has set lofty goals for voter outreach. Washington Editor Leigh Ann Caldwell is here in Chicago and with the story.

Working for McCain But Hoping for Obama
The McCain campaign has employed a consulting group tied to some questionable voter registration tactics and has used paid temp workers to register voters. Since the campaign makes the workers sign confidentiality agreements, and instructs them to say they are volunteers, you might never know that some of these McCain "volunteers" are actually Obama supporters, trying to survive an economic pinch. David Maxon has the story.

A Visit to Obama's Primary School in Indonesia
Indonesia is the world's most populous Muslim-majority nation, and a place where the image of the U.S. has been badly tarnished by the wars in Iraq and Afghanistan. But Indonesians are keenly interested in the outcome of our presidential election, and they have a soft spot for Democrat Barack Obama, who spent part of his childhood there. Rebecca Henschke takes us on a tour of the Jakarta school that's extremely proud to have Senator Obama as one of its ex-students.

Nicaraguans Weigh In on U.S. Presidential Election
From Indonesia we go to Latin America – where many have also been closely watching this election. To find out what an Obama or McCain presidency might mean to Latin America's 580 million strong population, we sent Nan McCurdy to speak to some economists and policy-makers in Nicaragua.

Congo Refugees Struggle to Stay Alive
More than two hundred and fifty thousand people have been displaced in Congo's eastern province over the last three months. Civilians are the ones most affected in a violent on-going crisis in this mineral-rich country. Since the bloody civil war that involved half a dozen African countries and cost more than two million lives ended in 2003 – rape, pillage and massive displacement have continued to plague the lives of everyday people. Stephanie Kale visited a refugee camp north of Goma, to find out how people are dealing with the most recent violent outbreak.
Studs Terkel 1912 – 1998
Author, activist, radio host and oral historian Studs Terkel died on Friday at the age of 96. Our producer Catherine Komp spoke with Studs Terkel at his home in Chicago in December, 2003 today we hear parts of that interview.