December 1, 2008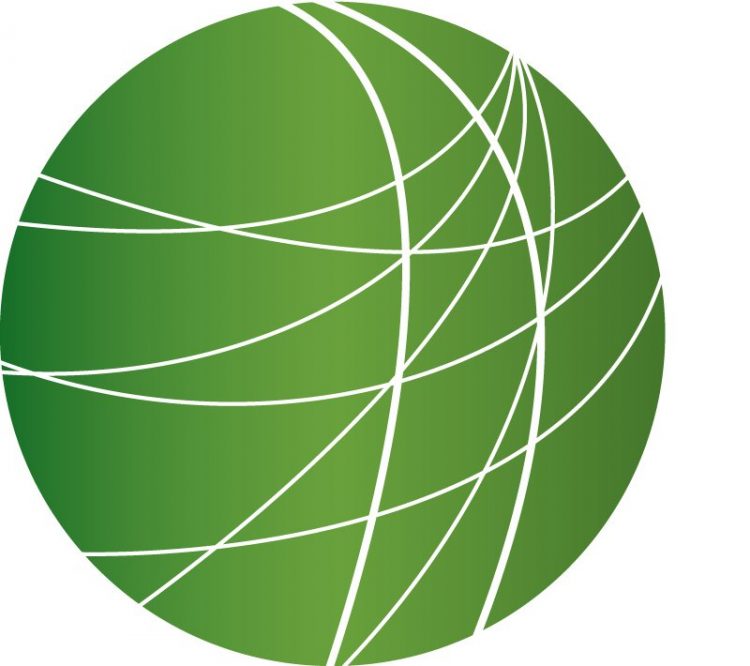 Obama Keeps Gates in Cabinet
20,000 Troops to Be Deployed Within the US
India Attack Update
India-Pakistan Tensions Post Attacks
Iraq Update
Iraq's Parliament Passes Security Pact with US
World AIDS Day
Papua Seeks to Microchip HIV/AIDS CarriersCanadian Government Shake-Up
HEADLINES
Monday in Mumbai
In Mumbai today, soldiers removed the last remains of those killed at the Taj Mahal hotel. As they carried out a room by room search, officers defused booby traps and bombs left by the attackers. The final death toll will likely remain 172. An Israeli foreign ministry spokesman said the remains of Israeli and Jewish victims would  be flown to Israel today. They are expected to be buried tomorrow. A Muslim graveyard refused to accept the bodies of the 9 gunmen who were killed, saying "Islam does not permit this sort of barbaric crime." Life in India's capital began to return to normal today where schools and shops reopened. The two-year-old son of a rabbi and his wife, who were killed at a Jewish centre, will also be flown to Israel with the Indian nanny who saved him. Israel is considering granting the nanny the status of "Righteous Gentile."

Israel Blocks Aid Shipment
Israeli naval vessels have turned back a Libyan ship loaded with humanitarian aid bound for the Gaza Strip. Meanwhile, Gaza pilgrims are still unable to join the pilgrimage season for this year.  FSRN's Rami Almeghari reports.
Israel notified the crew that it was refused entry into Gaza's port. Various Palestinian bodies decry the interception and call for Arab and Islamic intervention to lift a 20-month-old Israeli blockade of the coastal territory. According to Israeli media sources, preventing access to the ship is part of Israel's political pressure on the ruling Hamas party in Gaza. The Libyan ship is the first Arab vessel to attempt to break the blockade.   Three international solidarity boats have successfully arrived in the region since August. Meanwhile, more than 3000 Gazans are unable to head for the annual Haaj pilgrimage to the Saudi Arabian holy city of Mecca. Hamas has blocked their travel and accuses the Ramallah-based government of sidelining the Gaza-based government registration process for this season.  Egypt says those holding Saudi visas can travel via the Rafah crossing terminal in southern Gaza – however none of the visa applications submitted by hamas were approved. Hamas demands that the Saudi authorities grant visas to the pilgrims they registered in Gaza before any pilgrim CAN travel across the border. For Free Speech Radio News. I am Rami Almeghari in Gaza.

Financial Crisis: Civil Rights Complaint
A coalition of community groups has filed what may be the first civil rights complaint as a result of the nation's economic collapse. The National Community Reinvestment Coalition claims that two of the three largest Wall Street rating agencies caused disproportionate harm to African American and Latino home buyers nationwide. Moody's Investors Service and Fitch Ratings Ltd. stand accused of reverse redlining – or marketing subprime loans to borrowers with a high risk of defaulting on their loans.  A 2006 Federal Reserve study found that Latinos and African Americans were three to four times more likely to receive subprime loans than non-Latino whites.  A spokesperson for Fitch called the suit "fully without merit."

Midnight Rule: Less Safety in the Workplace
The Labor Department is trying to quickly push through a rule that may endanger workers' health.  Peter Granitz reports from Washington.
The Bush Administration is poised to push some twenty new rules into effect before the president leaves office. These so called midnight rules can be difficult for the new president to overturn because the Supreme Court requires reasoned analysis to change the laws. One of the rules the White House is considering would make it substantially more difficult for the government to regulate hazardous materials at jobsites. The mandate will require government agencies to examine specific chemicals like asbestos and formaldehyde on an "industry by industry" basis. Public health officials and labor rights groups oppose the rule. The say it could add yet another step to enacting safe workplace regulations.  Business groups, though, strongly support the Labor Department's actions. President Bush vowed for an easy and cooperative transition, but President-Elect Barack Obama co-authored a bill last fall that would specifically prevent this very rule.  Obama has yet to appoint a Secretary of Labor for his new Cabinet. For Free Speech Radio News, I'm Peter Granitz, in Washington.
Bangkok Protests Continue
Protestors in Thailand are closing ranks and focusing their efforts at the main airport in anticipation of a court ruling that could dissolve the elected Parliament and force out Prime Minister Somchai Wongsawat. Anti-government supporters moved from the Prime Ministers office to join protestors at the main airport.  Some 100,000 travelers remain stranded and air cargo shipments have stopped completely.  The People's Alliance for Democracy – or PAD – says they will allow 88 aircraft to move to other airports. And thousands of pro government supporters have begun to rally in the capital.
FEATURES
Obama Keeps Gates in Cabinet
President-elect Barack Obama campaigned on the promise that he would end the war in Iraq, and to change the way the country fights the war on terror. But he's keeping the architect of Bush's current defense policy in his cabinet – Defense Secretary Robert Gates. So far, Gates is the only holdover from the Bush administration to be offered a job in the Obama White House. Tanya Snyder reports.
20,000 Troops to Be Deployed Within the US
The Department of Defense has announced that, for the first time in the country's history, there will be a permanent deployment of a military unit within the United States. 20,000 troops will be positioned inside the US by September 2011, although details of how and where they will serve remain unclear. The Bush administration says it will be necessary to use the military in case of a domestic attack – but civil libertarians wonder how far the military's reach will go within US borders. The American Civil Liberties Union has filed a Freedom of Information Act request seeking details on the plan; Jonathan Hafetz is a staff attorney with the ACLU's National Security Project, he explains some of the group's worries:
India Attack Update
The streets of Mumbai are beginning to return to normal after the deadly terrorist attacks last week, which killed more than 180 and injured some 300. But as victims are laid to rest and streets are cleaned up, India's government is now moving forward with strengthening anti-terrorism efforts in the country. India's Prime Minister Manmohan Singh spoke Sunday to leaders of all political parties. Singh says anti-terrorism measures, like the country's National Security Act, should be overhauled. He also called for an increase in troops and bases for the National Security Guard, and is urging leaders to support a Federal Investigating Agency. Singh's meeting came shortly after the head of security affairs resigned. Meanwhile, Indian Police say the attackers were members of a Pakistan-based group, Lashkar-e-Taiba.
India-Pakistan Tensions Post Attacks
Pakistan has warned India not to over-react after the militant attacks in Mumbai, and assured strict action if Pakistani involvement is proved. FSRN correspondent Masroor Hussain reports from Islamabad.

Iraq Update
At least 32 people were killed in a series of bomb blasts in Baghdad and Mosul Monday, bringing November's civilian death toll in Iraq to 296 – that's up from 238 civilians killed in October.  Meanwhile, Iraq's Central Criminal Court ordered the release of a freelance photographer working in Iraq for Reuters. The US has held Ibarhim Jassam Mohammed since September, but the court is closing the case for lack of evidence. This is the third time the US has held the same journalist without charges.
Iraq's Parliament Passes Security Pact with US
Iraq's parliament passed the security pact with the US last Thursday. Although a majority of Iraq's political parties in parliament voted for the pact, a small but powerful portion refused to vote for an agreement that they consider a solid foundation to continue the occupation. Hiba Dawood has more.
World AIDS Day
It's World AIDS day today, when organizers around the globe bring attention to the epidemic. Twenty years after the first-ever World AIDS Day, some 33 million people carry HIV, which causes AIDS – and while some people take to the streets to raise AIDS awareness, a great deal of taboo still surrounds the disease.
Papua Seeks to Microchip HIV/AIDS Carriers
The Indonesian province of Papua is proposing a radical approach to preventing the spread of HIV/AIDS: the region's parliament is backing a bill that would see some HIV carriers implanted with microchips. They argue they will be better able to identify, track and punish anyone who deliberately infected others, and those convicted could face up to six months in jail or a $5000 fine. As Rebecca Henschke reports, discrimination against those HIV/AIDS carriers is already widespread in Papua.

Canadian Government Shake-Up
Less than 2 months after elections in Canada, the Conservative minority government of Stephen Harper is on the brink of collapse, and a new coalition government is poised to take over within the week. FSRN's Aaron Lakoff has the story from Montreal.