December 30, 2008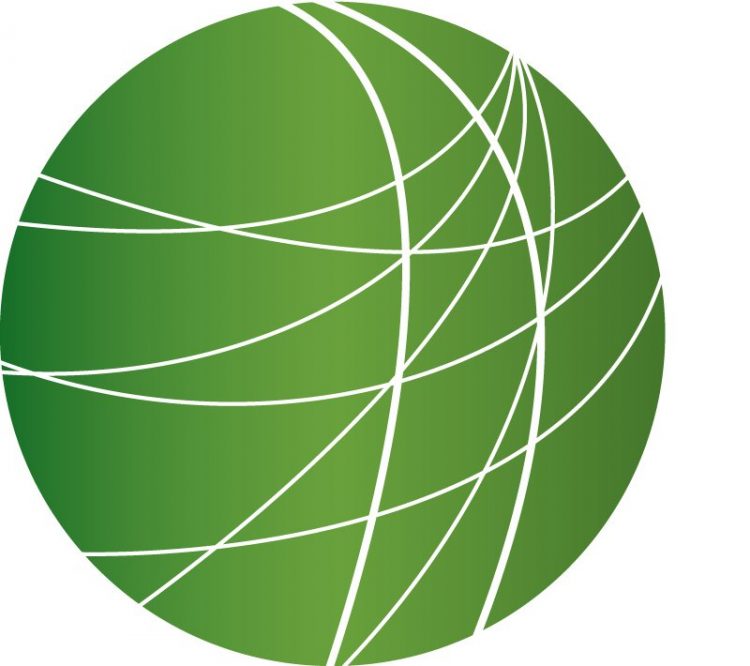 Israel Continues Attack
Dignity Hit
Argentina Protests Israeli Attacks
Protests Against Fighting in Gaza Across the US
Pakistan Strikes Tribal Areas
HEADLINES
Blagojevich Names Senate Successor – Democratic Caucus Says It Won't Seat
Even as a committee of the Illinois House of Representatives met today to consider impeaching Gov. Rod Blagojevich today, he called a press conference and named a replacement to the US Senate seat vacated by President-elect Barack Obama. Blagojevich tapped former Illinois Attorney General Roland Burris. However, Senate majority leader Harry Reid issued a statement today saying the Democratic Caucus will not seat anyone named by the embattled Blagojevich and called the move unfair to both Mr. Burris and to the people of Illinois. The Illinois Governor was arrested on December 9th federal corruption charges regarding allegations that include attempting to auction off the U.S. Senate seat. When Roland Burris was elected as Illinois Comptroller, a post he held from 1983 – 1991, he became the first African American to win statewide office in Illinois. Burris' became Illinois' Attorney General in 1991 and served until 1995. He has unsuccessfully run for Governor and for the US Senate.
Bangladesh Poll Results
In Bangladesh, election results announced today confirm that the secular Awami League won by a landslide in yesterday's poll. PC Dubey reports.
Reporter: Hasina is a former premier and the daughter of Sheikh Mujibur Rahman. Rahman led Bangladesh in its liberation struggle against Pakistan in 1971 and was assassinated in a 1975 military coup. The army grabbed power two years ago after much electoral wrangling in the country. Monday's election formally ends the army rule and ushers in democracy. Hasina's party won 259 out of 299 seats in the country's parliament while her rival party led by another woman — former premier, Khaleda Zia, took just 29. Political observers say the election has been largely absent of rigging because the UN monitored the election and succeeded in eliminating nearly 13 million fake voters during the past few months. Meanwhile, India has hailed the fair, peaceful and free conduct of the election describing it as a major landmark in South Asia's democratic politics. From Siliguri in India, close to Indo-Bangladesh border, I am PC Dubey.
ACLU Asks Court to Block Arkansas Gay Adoption Ban
The American Civil Liberties Union of Arkansas has filed a lawsuit in attempt to block the Thursday implementation of a law that prevents unmarried couples from either fostering or adopting children. Last November the law was supported by more than 56 percent of the Arkansas electorate and proponents say it is intended to prevent gay and lesbian couples from becoming foster or adoptive parents. Arkansas was in the process of allowing unmarried cohabitating couples to foster and adopt when the law was passed in last month's general election.  Department of Human Services officials have said they do not expect to uproot any  children from their homes.
Businesses Push Secret Balloting on Unionization
A coalition of business interests trying to defeat the labor law reform that unions are pushing launched state ballot initiative drives today. Doug Cunningham with the Workers Independent News files this report.
Reporter: A business-backed coalition called Save Our Secret Ballot is launching state constitutional amendment efforts in at least five states today that would require secret ballot elections in union organizing drives. Business wants to keep its right to force elections in union organizing campaigns because they can pressure and intimidate workers with strong anti-union campaigns when those elections are used. These proposed constitutional amendments are designed to thwart efforts by workers and their unions who want to pass the Employee Free Choice Act labor law reform. That measure   would allow workers to form unions when a majority of workers at a business sign union cards certified by the U.S. Labor Department. Backed by President-Elect Barack Obama and a majority in Congress – it would take employer intimidation out of union organizing. The Employee Free Choice Act gives workers the power to choose secret ballot elections but strips away employers' power to force those elections. The AFL-CIO says Save Our Secret Ballot is a shadow front group opposed to workers having a real free choice in union organizing.
DHS Asks for Land Grab for Border Fence
The Department of Homeland Security filed has asked a court to condemn a swath of South Texas land owned by The Nature Conservancy so it can build a border fence.
The strip land in question bisects the conservancy's Lennox Foundation Southmost Preserve.
747 Flies on Veggie Fuel
An Air New Zealand Boeing 747 partially fueled by veggie oil completed a two hour test flight today. One of the planes engines used a 50-50 blend of jatropha plant oil and A1 jet fuel. Such second-generation biofuels use a broad array of plants, have lower emissions and are less expensive than traditional biofuels like ethanol.
FEATURES
Israel Continues Attack
Isreal's air strikes on Gaza continues into day 4. Isreali Prime Minister Ehud Olmert says officials are considering a 48 hour ceasefire but that the air strikes are the first stage of an attack approved by the the Israeli security cabinet. The Israeli attack has killed an estimated 368 people, including dozens of children according to Gaza health officials. Another 1700 are wounded, some seriously. Palestinian militants killed 2 Isrealis. FSRN Reporter Rami Al-Meghari live in Gaza. Israeli planes struck his home town today. He spoke to us about the situation on the ground.
Rami told us movement on the ground is very restricted, many Palestinians do not have power, nor can they seek food or medical aid out of fear of air strikes.
An estimated 1.5 million Palestinians live in the small coastal Gaza strip, most of them civilians. Today the US State Department said it "holds Hamas fully responsible for breaking the ceasefire and for the renewal of violence." It also pledged some $25 million to a United Nations relief agency to help Palestinians Refugees in Gaza and the West Bank. The US gives billions of dollars in aid to Israel.
Dignity Hit
Meanwhile, a ship carrying humanitarian aid to Gaza was hit by the Israeli Navy. The ship called Dignity was in international waters when passengers say it was attacked. Witnesses say several Israeli warships surrounded the boat and fired ammunition around it, then rammed it three times. There were 16 passengers on the boat including physicians from Britain, Germany and Cyprus along with human rights activists, including former U.S. Rep. Cynthia McKinney. The ship was on it way to assessing the impact of Israel's military strikes on the civilian population. After being hit by the Israel navy the boat made it's way to Tyre, Lebanon.
Argentina Protests Israeli Offensive
Around the world communities are calling for an end to the Israeli attacks against occupied Gaza. FSRN's Marie Trigona reports from actions in Buenos Aires.
Protests Against Fighting in Gaza Across the US
Across the US, crowds are gathering to protest the Israeli bombing of the Hamas-run Gaza strip. Demonstrations began last night in some cities, and continue today in a national day of action. FSRN will brings you voices from two of these demonstrations on opposite sides of the country. First, we go to Melinda Tuhus in Washington, DC.
Pakistan Strikes Tribal Areas
The Pakistan Army began air strikes in Jamrud, in Khyber Agency. Targeting the main Pakistan-Afghan highway where truck convoys carry supplies to NATO forces in Afghanistan. Militants have been looting many NATO supply trucks in this area, but civilians live in this area too. It is the second time Pakistan gunship helicopters attacked the same area, killing and injuring civilians. Many villages are under attack in this new military operation. FSRN's Afridai Afridi reports for FSRN from the scene.
Top Censored Stories
We're closing out 2008, and the New Year brings, as always, top ten lists of the bests and worst and what's in and what's out. Our look back at the year comes from Project Censored, a media research program that bridges advocacy and academia to shine a light on the 25 most under reported, ignored, misrepresented, or censored stories from the year. FSRN's Tanya Snyder has more.