January 2, 2009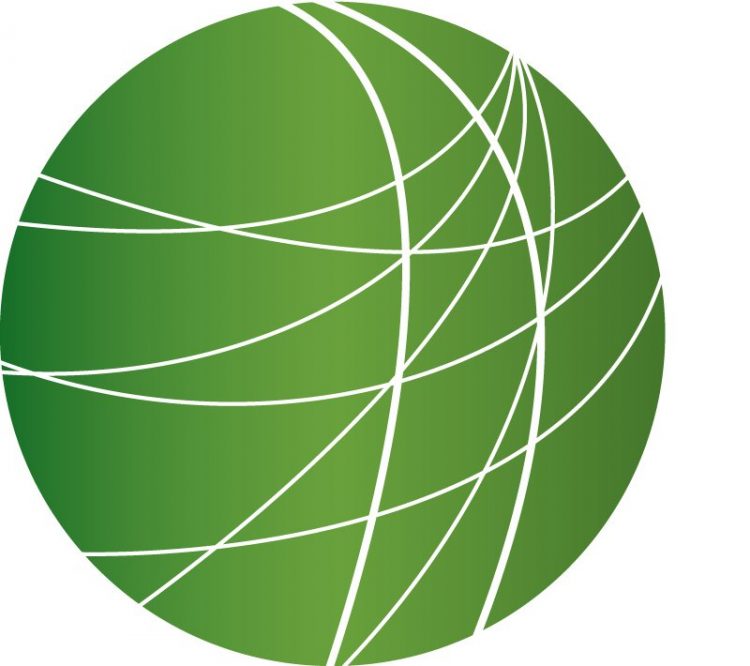 Gaza Crisis Mounts; Israel Plans Ground Assault
Amnesty: US Position on Gaza "Lopsided, Lackadaisical"
Afghanistan's Drug Problems Worsen for Women and Children
US Governors Call For $1 Trillion Economic Recovery Package
Bush Administration Paves Way for More Logging on Public Lands
FSRN Homelessness Series Part 3: "Liberating" Foreclosed Homes
HEADLINES
Tamil Tigers Loose De-Fact Capital to Sri Lankan Army
The Sri Lankan army claimed a major victory today in their 25-year battle with Tamil Tiger separatists, but the victory celebrations did not last long.  From Colombo, FSRN's Ann Raber reports.

Early today the Sri Lankan army captured the de-facto capital of the Tamil Tigers at Killinochchi. President Mahinda Rajapakja called this an "unparalleled victory" in the campaign against the Tamil Tigers, or LTTE, who have been fighting to establish a separate homeland in the northern and eastern part of the country. Then, several hours after the president's announcement, a suicide bomb detonated near an Air Force Headquarters in a crowded area of Colombo.  The bombing occurred in the Fort area of the city, a popular market and transit hub, where revelers had earlier celebrated the victory at Killinochchi.  Two Air Force personnel are confirmed dead, 32 people are injured. People in Colombo were shaken by the attacks, and news spread quickly around the city.  Although the progress at Killinochchi is certainly pleasing to many in Sri Lanka, the people of Colombo are still very much on the front lines of this kind of terrorism.  Further, it is not certain if the dismantling of the leadership in Killinochchi will end the suicide bombings that have plagued the city throughout the year.  For FSRN in Colombo, I'm Ann Raber.
Khyber People Emerge after 3-Day Curfew
Unmanned US aircraft once again enter Pakistani Territory today, damaging a girl's school in South Waziristan, on the border of Afghanistan.  Meanwhile, the Pakistani military briefly paused its on going operation in the Khyber Agency after destroying several Taliban hideouts.  The famed Khyber Pass is once again open as a supply route, but the news for those who live in the region is not nearly as good.  Afridai Afridi is there and has this report.
Residents of the Khyber Agency crowded small bazaars today, buying groceries and medical supplies after being held indoors under curfew for three days.  The army lifted the curfew for 5 hours today.  They claim to have successfully raided several Taliban hideouts.  On a path leading to a local market Abid Hussain, a teacher, talks about the operation and military attacks.

"The army had an expert shooter in a helicopter who hit the exact Taliban hideout – like somebody has pointed it out to him. Most of us are happy with this operation because these Taliban have started kidnapping people and looting trucks on the main Khyber Pass road. They give a bad name and bad reputation to our area throughout the world."

Those who have relatives in other places have sent children and women there. But many of the poor are still trapped in their homes.  I'm Afridai Afridi for FSRN in Jamrud, Khyber Agency.
Bhutan Communists Demand Refugees in Nepal be Allowed to Return Home
Bhutan continues to be on high alert after a landmine explosion and guerrilla attack killed four forest security workers early yesterday.  And now Communist guerrillas have taken credit for the blast, demanding the country take back thousands of refugees currently living in Nepal.  PC Dubey has more.
The explosion took place in southern Bhutan, which is primarily inhabited by Nepalese ethnic Hindus.  Bhutanese police have blamed the guerrillas of the Communist Party of Bhutan, which draws its strength from some 100-thousand Bhutanese Hindu and Christian refugees dwelling in UN camps in southern Nepal.  Meanwhile, the guerrillas have issued a statement accepting credit for the blast and threatened to intensify war against Bhutan if it fails to repatriate the refugees in Nepal. Last April Bhutan became a parliamentary democracy, but retained the monarch as constitutional head of the state.  But the refugees call this change in government a smokescreen created to reinforce the country's Buddhist oligarchy, which they claim yearns to eliminate other ethnic and religious minorities.  From Siliguri, near the India-Bhutan border, I am PC Dubey.
Six Dead in Series of Bombings in Assam, India
In a bloody start to the New Year, three bomb blasts in the Indian state of Assam killed 6 on Thursday evening. Authorities are blaming a local separatist group for the attack. Bismillah Geelani has more From New Delhi.
Hours before the Indian Home Minister's visit to the northeastern state of Assam, three explosions shook the state capital of Guwahati. The blasts occurred in crowded market places killing 6 and injuring more than 50 others.  Police say three members of the United Liberation Front of Assam or ULFA carried out the bombings.   ULFA is among the several separatist militant groups operating in the region, and has not yet claimed the responsibility for the attack. Thursday's attack in Guwahati is the first in the region since a series of bomb blasts killed nearly 90 people in the state in October 2008. For FSRN, this is Bismillah Geelani from New Delhi.
New Water Tests Near Tennessee Coal Ash Spill Reveal Contamination
Elevated levels of heavy metals are now showing up in Tennessee rivers near a huge coal ash spill, the environmental group Appalachian Voices says.  More than five million cubic yards of power plant sludge spilled over 400 acres after a dike collapsed on December 22.  The EPA and the Tennessee Valley Authority said initial testing showed no contamination.  But new tests by Appalachian State University show elevated levels of arsenic, mercury and lead in surrounding rivers.  Environmental groups accuse the TVA and EPA of not being candid about the threat to public health and drinking water.
FEATURES
Gaza Crisis Mounts; Israel Plans Ground Assault
Over the New Year holiday, thousands protested the Israeli military's continued bombing of Gaza. In the West Bank, there were quiet candlelit vigils and loud street marches. Protests took place in Pakistan, Afghanistan and the Indonesian capitol of Jakarta. And in Israel, joint Arab-Jewish groups are planning several demonstrations on Saturday, including in Tel Aviv. Meanwhile, Israeli officials have dismissed a 48-hour ceasefire to allow humanitarian aid into Gaza, and are moving forward with preparations for a ground assault. In the last 48 hours the continued air raids have killed 31 Gazans, most of them women and children. FSRN'S Rami Almeghari reports.
Amnesty: US Position on Gaza "Lopsided, Lackadaisical" (Anchor Reader)
Human rights groups are urging the United States to take a stronger position on the violence in Gaza, and force Israel to stop their attacks. Amnesty International wrote an urgent letter to U.S. Secretary of State Condoleezza Rice today stating they are "dismayed at the lopsided response by the U.S. government to the recent violence and its lackadaisical efforts to ameliorate the humanitarian crisis." The group also points out that the weapons Israel is using in densely populated civilian areas, have been supplied by the United States. Amnesty is calling on the US to stop sending weapons to the country, and to investigate whether the Israeli military is using U.S. weapons to commit human rights abuses.
Afghanistan's Drug Problems Worsen for Women and Children
In Afghanistan, Taliban militants killed 20 Afghan police serving as bodyguards for a district chief in the Southwestern Helmand province. It's one of the worst attacks in months, and comes as 2008 totals show a deadly year for US troops, Afghan police and civilians. Some 151 US troops died in NATO operations, an estimated 850 Afghan police were killed, and U.S. or NATO troops killed about 370 civilians, according to the Associated Press. As the violence continues throughout the country, Afghanistan's soaring drug addiction rate is increasing by the day, with children and women more frequently becoming drug users. Battling this epidemic is difficult because of the circumstances of war and lack of social services, but also because of cultural taboos placed on drug addicts, especially women. From Kabul, Asma Nemati reports.
US Governors Call For $1 Trillion Economic Recovery Package
One trillion dollars… that's what governors from New York, New Jersey, Ohio, Massachusetts and Wisconsin are proposing for the new President's economic recovery stimulus plan. They say the billions President-elect Obama has promised is a good start, but it does not nearly go far enough to cover the short fall. FSRN Karen Miller has more.
Bush Administration Paves Way for More Logging on Public Lands
In the last few hours of 2008, the Federal government released what they say is a finalized plan to greatly expand logging on public lands in Oregon.  The plan, known as the WOPR, or Western Oregon Plan Revisions, was pushed through despite two years of campaigning by local groups.  And some of these groups are now planning lawsuits against the Federal government.  FSRN's Jenka Soderberg has more:
FSRN Homelessness Series Part 3: "Liberating" Foreclosed Homes
Every winter, as temperatures fall, some of the millions of homeless Americans head south toward climates where it's less dangerous to sleep on the streets.  But shelters in most southern states are already full to capacity, and the new arrivals often find less assistance than what's available up north.  One activist in Miami is taking a different approach.  As Andrew Stelzer reports, a group called Take Back the Land is matching homeless families with vacant foreclosed homes.