January 5, 2009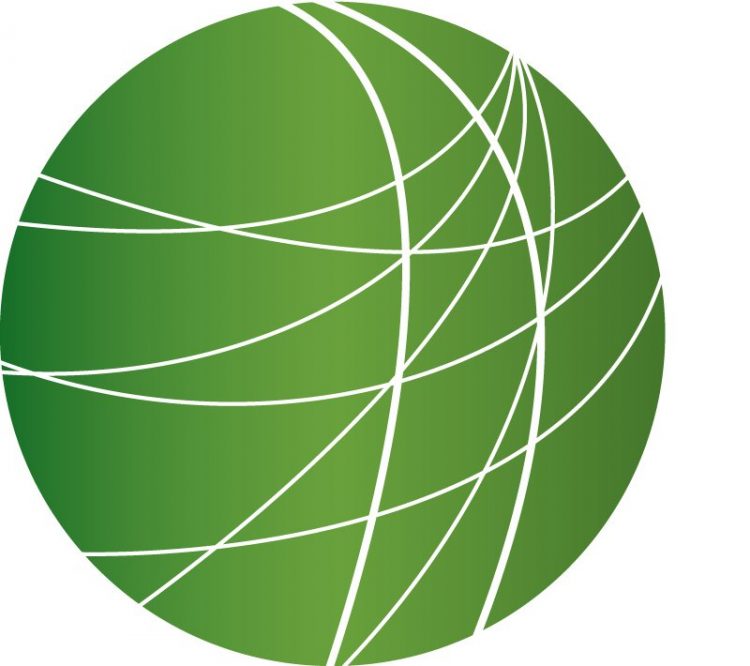 Worldwide Protests Criticize Israel's Invasion of Gaza
UN Fails to Deliver Israeli/Gaza Ceasefire
Thousands Displaced in Gaza
India Releases Evidence and Challenges Pakistan to Account for Mumbai Attacks
112th Congressional Session Begins Tomorrow
HEADLINES
112th Congress to Open Tomorrow – Minnesota and Illinois Still Up in the Air
The 112th United States Congress is set to open tomorrow, and controversy continues around the seats from both Minnesota and Illinois. In Minnesota, the Canvassing Board is meeting today and expects to certify Democrat Al Franken as the victor in that Senate contest by a margin of just 225 votes out of more than 3 million ballots cast. But his opponent, Republican incumbent Norm Coleman has seven days to file a legal appeal and is poised to do just that. It is not yet clear if Franken will attend tomorrow's opening session of the Senate, although Democratic leaders are urging him to appear. And, the Illinois Senate desk formerly occupied by President elect Barack Obama may well remain vacant. Embattled Governor Rod Blagojevich named Roland Burris as Obama's replacement last week. But Senate majority leader Harry Reid called the appointment tainted by the fact that Balgojevich stands accused of trying to sell the Senate post. Reid has said that the Senate could use historical precedent and the Constitution to block the Burris appointment. Burris says if the Senate refuses to admit him – he'll take the battle to the courts.
UN Calls on More Nations to Accept Former Detainees
The United Nations is urging more countries to take in Guantanamo inmates once the new US administration shuts down the notorious military prison in the eastern part of Cuba. Haider Rizvi has more from the UN.
Manfred Nowak, the UN's torture investigator, says more countries need to show solidarity with the incoming government of President-elect Barack Obama. Obama has repeatedly promised to close down the military prison in Guantanamo. Most European nations have turned down requests to take in former detainees on the premise that they represent a danger to their citizens.  However, a number now say they are considering the possibility. Among them, and Albania and Sweden has already accepted a few. Nowak's investigations show that most of those being held at the US military base in Cuba are innocent and that they had nothing to do with the September 11 attacks. In a major report released by the UN some two years ago, Nowak strongly criticized the US military authorities saying their actions in Guantanamo amounted to severe violations of international human rights law. Despite strong international criticism, US authorities are still keeping some 200 foreign nationals behind bars at Guantanamo. Today, Nowak urged European nations to consider the prisoners as refugees and take them in. He said there is also the possibility that some of the prisoners might be released into the United States.
Identities of Detainees Who Claim Torture to Remain Secret
A federal appeals court has decided that the identities of detainees at Guantanamo Bay who have alleged they were tortured can be kept secret. The Associated Press sought the names, but the appellate panel found that the detainees and their families have a privacy interest. The government claimed that the men could face harm if their identities are made public.
New Ruler Takes Oath in Indian Administered Kashmir
A new coalition government assumed office in Indian administered Kashmir today. Omar Abduallh, president of the National Congress, a pro-India regional party, took the oath as the eighth Chief Minister of the state. Shahnawaz Khan has the report.
Thirty eight year old Omar Abdullah, became the youngest chief minister of Indian administered Kashmir as he took oath today. He is the third from his family to hold this post.  His father and grandfather have both served as Chief Ministers, holding the office for 18 of the past 33 years.  His grandfather Sheikh Abdullah became the first prime minister of Indian administered Kashmir in 1947. The position of Prime Minister was renamed Chief Minister by a constitutional amendment in 1965. Abdullah's party — the National Conference — emerged as single largest party in recent elections, but fell short of the majority. The National Conference formed an alliance with India's ruling Congress party to form the government. The Congress party was also a partner in the previous government with another regional party — the People's Democratic Party.  The elections spread over two months in November and December came weeks after huge pro-freedom demonstrations in Kashmir. The polls however saw over 62 per cent turnout despite a boycott call by Kashmiri separatists.
Citizen's Energy to Slash Heating Oil Aid
Non-profit Citizens Energy announced today that it will stop distributing free heating oil to hundreds of thousands of low income US households. According to Citizens Chair and President Joseph Kennedy, the indefinite program suspension is a result of a decision by Citgo Petroleum Company to "re-evaluate" its social programs in light of decreasing oil prices and the world economic crisis. Citizens Energy has administered the program with funding from the Venezuelan government's Texas-based oil subsidiary for the past three years. Citizen's Energy will continue to provide heating assistance for emergency homeless shelters in Massachusetts and Rhode Island as well as limited natural gas help.
FEATURES
Worldwide Protests Criticize Israel's Invasion of Gaza
In the third day of Israel's ground attacks in Gaza, the death toll continues to rise.  A diplomatic solution seems to be out of reach. And this weekend from New York City's Times Square to snowy Kabul, Afghanistan, the conflict has triggered protests.  Ayaz, a US military veteran and protester who joined the crowd of thousands in New York City said this time, Israel overreached.  He hopes the current situation will open people's eyes to what's happening in the region.  A similar scene took place in Rome, Toronto, the West Bank and Tel Aviv and thousands held Palestinian flags high above the crowd and called on the world to stand by Gaza.  In a packed Trafalgar square London, the president of the Islamic Forum Europe Habibur Rahman called for Palestinian freedom.  Protests continued today in Chicago, Montreal and Melbourne, Australia.
UN Fails to Deliver Israeli/Gaza Ceasefire
United Nations diplomats met in emergency closed-door meetings over the weekend in an attempt to help stop the violence in Gaza, but no progress was made. The United States blocked a Security Council statement that called for an immediate ceasefire. U.S. deputy ambassador Alejandro Wolff said the US doesn't believe Hamas would abide by a ceasefire. UN Secretary Ban Ki Moon said he regrets the Security Council's failure to reach a consensus and called on all members of the international community to commit to bringing the crisis to an end. General Assembly President Miguel D'Escoto Brockmann was more candid in his remarks, made today after returning to New York.  Meanwhile, after weekend meetings with PLO officials, Palestinian President Mahmoud Abbas was scheduled to arrive at U-N Headquarters in New York City today, to push for a resolution to end the conflict.

Thousands Displaced in Gaza
Back in Gaza . . .  For the past 48 hours, the Israeli army has been engaged in a ground invasion into various parts on the Gaza Strip, claiming the lives of hundreds – a majority civilians. International mediators from all over the world – including French president Nicolas Sarkozy – have journeyed to the region to engage in talks, but Israel says the offensive will continue unless Hamas discontinues rocket fire.  Although the number of homemade rockets fired from Gaza has decreased, Hamas still managed to launch 20 today, according to the Israeli military.  And Israel's foreign minister said today the country was defending its right to defend itself and is battling extremism.  Today Israel moved the ground battle into Gaza City where Hamas continues to show dogged resistance.  Heavy gunfire and explosions could be heard from within the city as plumes of black smoke rose over the low buildings.  Meanwhile, the United Nations Relief Agency has been dealing with an emergency situation as thousands of people fled their homes due to the army attacks.  FSRN's Rami Almeghari files this story from the field.
India Releases Evidence and Challenges Pakistan to Account for Mumbai Attacks
In what is described as a major diplomatic attack against Pakistan, today India handed over evidence linking Pakistan-based groups with the Mumbai attacks last November.  India also released the information to the international community in an effort to place even more pressure on Pakistan.  Pakistani officials say they are reviewing the information and say they are willing to cooperate to uncover evidence.  The country continues to assure India it will take action against the accused if legally scrutable evidence is provided. From New Delhi, Bismillah Geelani has the details.
112th Congressional Session Begins Tomorrow
President-elect Barack Obama has moved to Washington. And on his first day in town, a day before the new session of Congress begins, he is meeting with Congressional leaders to accelerate the speed of a major economic spending plan meant to jump start the economy and provide relief to struggling Americans.  As FSRN's Leigh Ann Caldwell reports, Obama is attempting to reach out to both Republican and Democratic lawmakers, while Progressive groups have ramped up their campaign in support of economic relief.
Maryland Police Surveillance of Activists Broader than First Suspected
New information reveals that the Maryland police department's surveillance of activist groups was far broader than previously thought. The police spied on peace groups, anti-death penalty activists, and animal rights organizations until 2007, labeling many of the members "terrorists" and passing along the information to federal authorities. Tanya Snyder has the story.