September 22, 2009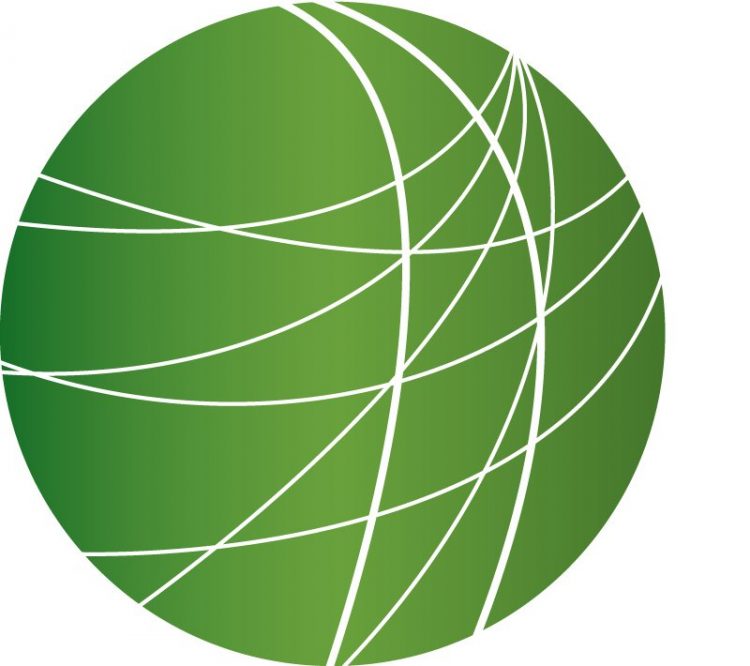 UN climate talks proceed in New York; Obama speaks of US efforts
Ousted President Zelaya sneaks into Honduras; seeks refuge in Brazilian embassy
Senate healthcare bill faces up to 500 amendments
University of Washington graduate Alonso Chehade resists deportation order
HEADLINES
Police bulldoze and clear migrant camp in France
In France almost 300 migrants have been arrested and their tent-city has been destroyed by police.  Most of them are from Afghanistan and half are children. From London, Naomi Fowler reports.

More than 100 killed in clashes in Sudan
Clashes in Southern Sudan have left more than 100 people dead and hundreds of homes burned down.  Thousands of people fled Duk County in the Jonglei state over the past few days.  A spokesman for The Sudanese People's Liberation Movement blamed President Omar al-Bashir's northern National Congress Party for the attacks.  Many politicians say Bashir's party is trying to destabilize the region in advance of next year's elections and a 2011 referendum on southern secession. But the government in Khartoum denies these accusations. Despite a 2005 peace treaty, there's been a recent rise in violence in Southern Sudan.  The United Nations estimates more than 1,200 people have died in ethnic violence this year.
Israeli incursion into Gaza
The Israeli army has ramped up attacks on the Gaza strip in the last few days, killing 2 Palestinians, and injuring several others. The attacks come on the heels of U.S efforts to break the stalemate of Palestinian-Israeli peace talks. FSRN's Rami Almeghari reports from Gaza.
Fired ACORN worker actually did call the police on fake pimp and prostitute
Police report that An ACORN employee in California who was fired for giving housing advice to people posing as a pimp and prostitute actually did contact law enforcement to report the couple for possible human trafficking.  National City police say that the employee, Juan Carlos Vera, contacted his brother, a police detective, and called the police two days later.  He later called back and informed authorities that the pimp and prostitute were not real.  The videotaped encounter was one of several which caused both houses of congress to vote to deny ACORN from receiving federal funding.
Congress set to extend unemployment benefits
A bill to extend unemployment benefits another 13 weeks is set for approval by the House of Representatives today, and is expected to be approved soon by the Senate as well.  More than three hundred thousand people are scheduled to stop receiving unemployment at the end of September, and more than a million people would see their benefits expire before the end of the year.  But the extension, if passed into law, would specify that people in the 27 states with unemployment rates above 8 and a half percent could continue to receive benefits beyond the normal 26 weeks.  A current federal extension already has given many unemployed Americans 79 weeks of benefits, but with the economy continuing to slide, hundreds of thousands of people still haven't found work after that length of time.
Health emergency for women in Sierra Leone
Women and children in Sierra Leone are facing a human rights emergency, with one in eight women likely to die as a result of pregnancy and childbirth; that's according to a new report by Amnesty International.  The report cites a lack of adequately trained doctors and nurses, the high cost of emergency obstetric care, and the lack of transportation infrastructure to get women to medical facilities. Discrimination against women making their own healthcare choices is also a problem, according to Amnesty.  The group is calling on government officials to establish more obstetric services, provide better education to women, and enforce a 2002 decree that exempts pregnant and lactating women from paying for medical services.
FEATURES
UN climate talks proceed in New York; Obama speaks of US efforts
Dozens of world leaders gathered at United Nations headquarters in New York today for what's being called "unprecedented" climate change talks. UN Secretary General Ban Ki-moon told some 100 presidents, prime ministers and other leaders that climate negotiations are moving too slowly and the world's glaciers are melting faster than human progress to protect them.
"Green house gas emissions continue to rise, we will soon reach a critical threshold, consequences that we cannot reverse.  The world´s leading scientists warn that we have less than 10 years to avoid the worst case scenarios projected by the Intergovernmental Panel on Climate Change."
Ban Ki-moon said he recently returned from the Arctic where he witnessed rapid changes. He warned the Arctic could be ice-free by 2030. President Obama – in his first speech to the UN – admitted time is running out. But he also said it is possible to reverse climate change.
"John F. Kennedy once observed that our problems are man-made, therefore they may be solved by man. It is true that for too many years mankind has been slow to respond to or even recognize the magnitude of the climate threat. It is true of my own country as well, we recognize that. But this is a new decade, it is a new era. I am proud to say that the United States has done more to promote clean energy and reduce carbon pollution in the last eight months than at any other time in our history."
Obama cited US investments in renewable energy, offshore wind energy projects, fuel efficiency standards, carbon capture technology, greenhouse gas pollution tracking and the climate bill moving through Congress. He also said he'll try to convince leaders at the G20 to phase out fossil fuel subsidies.  The United States, along with China, are the lead producers of greenhouse gas emissions.
Among the dignitaries speaking today at the UN was Professor and Nobel Prize winner Wangari Muta Maathai, founder of the Green Belt Movement.

"No part of the world is immune. We are all in this together irrespective of our level of contribution to the problem. Business as usual for any one country would be a tragedy. In the massive global wake-up call by citizens, they are calling you and I´m not sure that all the calls are being answered. But I do believe that citizens should be listened to."
Maathai pointed out that world leaders have the power to slow the pace of climate change by coming to agreements at the upcoming UN Climate Conference. There are 15 negotiating days left before December's meetings in Copenhagen, which some are calling the most significant meetings in world history.

Ousted President Zelaya sneaks into Honduras; seeks refuge in Brazilian embassy
Political tensions have once again risen in Honduras with the return of ousted President Manuel Zelaya.  The deposed president snuck into the Central American country Monday, and undetected, he managed to seek refuge at the Brazilian embassy in Tegucigalpa.
Zelaya was deposed from power almost three months ago by the Honduran military.  He now faces several arrest orders for allegedly violating his country´s constitution. Interim President Roberto Michelletti is asking the Brazilian government to turn Zelaya over.  But as Tim Russo reports, hundreds of Zelaya supporters have surrounded the Brazilian embassy to protect their president.
Senate healthcare bill faces up to 500 amendments
The Senate Finance Committee is putting the finishing touches on its healthcare bill. The entire committee is amending the base bill offered by the committee chair, Senator Max Baucus.  It is a process that is expected to take at least a week as more than 500 amendments have been proposed to change the bill.  Meanwhile, single-payer advocates are preparing for one final push to influence Congress. FSRN's Leigh Ann Caldwell reports.
University of Washington graduate Alonso Chehade resists deportation order
Thousand of undocumented students graduate from US high schools every year.  Most of them face deportation even if they have lived in the US for much of their life.
Alonso Chehade is one such case.  Chehade was born in Peru and his parents brought him to the US when he was 14. He has lived in Washington state for eight years, where he graduated from high school and completed a business degree at the University of Washington.
But because Chehade arrived in the country without papers, US laws currently offer Chehade no legal way to stay in the country. Chehade is one of thousands of immigrants pressuring the US Congress to pass the DREAM Act. The bill would provide a path to citizenship for undocumented high school graduates who arrived in the country before they were 16.
Chehade is running out of time though, because he is facing deportation within the next 48 hours.  FSRN spoke with him Tuesday.
Obama attempts to resume Palestine-Israel talks
President Obama continues US efforts to broker a peace deal between Israel and Palestine. Obama convened a meeting at the UN today between Israeli Prime Minister Benjamin Netanayahu and Palestinian President Mahmoud Abbas.
"We just concluded frank and productive bilateral meetings with both Prime Minister Netanyahu and President Abbas. I want to thank them both for appearing here today. I´m now looking forward to hold the first meeting between the three of us since we took office.  As I said during my campaign and at the beginning of my administration the United States is committed to a just, lasting and comprehensive peace in the middle east that includes a settlement of the Israeli-Palestinian conflict that results in two states: Israel and Palestine."
Peace talks were suspended last year when violence broke out in the Gaza strip.  The US government has been trying to get both sides back on the table, but disputes over Israeli settlements in the West Bank have prevented formal talks from resuming.
To learn more about the significance of today´s meeting, FSRN contacted Professor Francis Boyle at the University of Illinois. Boyle teaches international law and has written several books on the Palestinian issue. He was a legal advisor for the Palestinian delegation during the 1991 Middle East peace negotiations.