January 9, 2009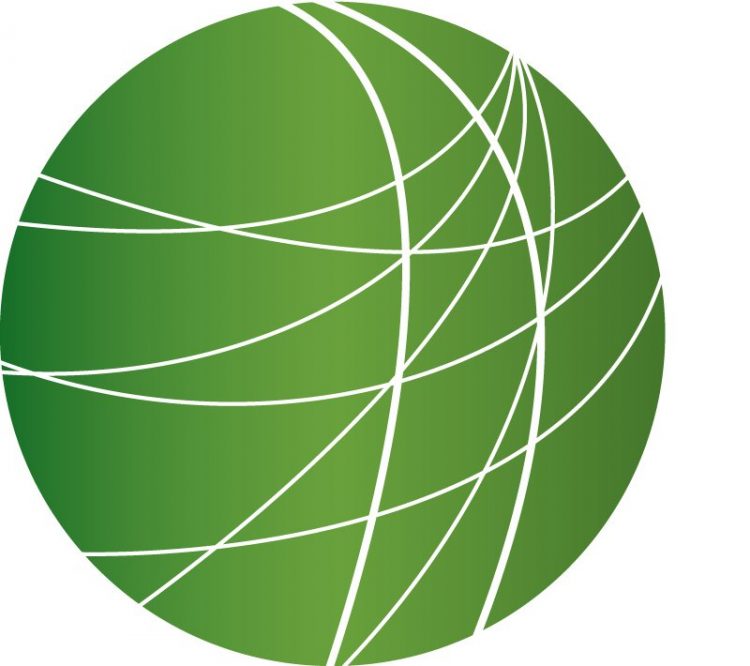 Gaza Conflict Spreads to Lebanon
Chileans Protest the War on Gaza
War Rages in Sri Lanka
Obama Intelligence Appointments Come Under Scrutiny
Hilda Solis: Nominee for Secretary of Labor Faces Senate Confirmation Hearing
HEADLINES
Israel & Hamas Reject Ceasefire Resolution
Israel rejected a ceasefire resolution by the United Nations Security Council today. Prime Minister Ehud Olmert said they must continue to protect the country from Hamas rocketfire.  Hamas also rejected the ceasefire bid saying the plan was not in the best interest of the Palestinian people.  Meanwhile, Gaza's death toll mounted to 790 as Israeli attacks continued. FSRN's Rami Almeghari has more.
Today, Israeli warplanes hit dozens of targets in Gaza, killing more than 20 and wounding many others, including civilians.  The number of Israeli deaths from homemade rocket fire from Gaza currently stands at 6.  Meanwhile, the UN High Commissioner for Human Rights today called for an independent investigation into a particularly bloody incident.  Earlier this week, 100 Gaza civilians were ordered to move to a single residence.  A day later, the Israeli military shelled the building, leaving 30 dead.  The Commissioner says the incident appears to have all the elements of a war crime.  For Free Speech Radio News, I am Rami Almeghari in Gaza.

Oil Worker Strike Causes Fuel Shortages in India
Thousands of India's Oil Sector employees ended a three-day strike today, but the resulting lag in fuel supplies sparked panic across the country.  And several groups continue to strike, demanding higher wages.   Bismillah Geelani reports
Long queues of vehicles, waiting outside petrol pumps to get a few liters of fuel – this was a common sight in all the major Indian cities today. The strike called by the Oil Sector Officers Association has crippled oil supplies across the country.  The strike has also affected refueling services at several airports, causing flight delays.  Following threats of arrests, the government says 50-thousand workers from several major employee groups have call off their strike, and are now back at work without achieving any wage concessions.  But a few thousand workers in key positions are still on strike.  For FSRN, this is Bismillah Geelani from New Delhi.
IL House Votes to Impeach Blagojevich
The Illinois House of Representatives voted 114 to 1 today to impeach Governor Rod Blagojevich.  They charge him with abuse of power – for allegedly trying to sell President Elect Barack Obama's senate seat.  The State Senate is now left to take the reigns – that body would ultimately vote whether or not to remove the governor from office.
Prop 8 Proponents Want Campaign Doner Information Removed from State Website
Two groups that backed California's Proposition 8, which amended the state constitution to ban gay marriage, are suing to block public disclosure of their campaign finance records. They allege that their donors are being harassed. Kellia Ramares has more.
Protect Marriage.com AND the National Organization of Marriage California want California's Secretary of State to remove donation information for Proposition 8 from its website.  The federal suit also asks that the plaintiffs and all other similarly situation persons be relieved from state financial reporting requirements.  The lawsuit alleges that the plaintiffs' donors have received mail threatening violence and that businesses have been threatened with boycotts. Gay rights advocates say Prop 8 supporters used campaign finance records themselves to threaten boycotts of businesses that support same-sex marriage.  But Peter Scheer, Executive Director of the First Amendment Coalition, says the lawsuit's arguments are not trivial:
"There is in fact, a first amendment right to anonymous speech, recognized by the Supreme Court. And there is also a first amendment right that allows people to organize together without having to reveal their identities to government."
But Scheer also said that for these arguments to prevail, decades of US supreme Court precedents regarding the government's right to regulate political campaigns would have to be overturned.  For FSRN I'm Kellia Ramares.
Deposit Due on Oil Leases Purchased by Utah Activist
In December, Tim DeChristopher committed an act of civil disobedience by disrupting an auction for oil and gas leases in Utah.  He bid on and won over 1.5 million dollars in leases.  And now facing possible jail time, he's struggling to raise enough money to cover the deposit that would allow him to protect the land a bit longer.  Africa Jones reports.
DeChristopher WON oil and gas leases for over 20,000 acres of BLM land in Utah – some of it in or near national parks. The university of Utah student says today is the deadline for him to raise $45,000 to secure the 1.7 million dollars worth of leases. So far he's raised over $41,000.
"The BLM was trying to push through an auction of some of the most beautiful lands in southern Utah. Once I saw the opportunity, I just kind of faced an ethical choice of whether I was going to take that opportunity knowing it would have very serious consequences most likely including prison time."
DeChristopher says, even if he raises the money to keep the leases, he could still face federal criminal charges for disrupting the auction.  For FSRN, I'm Africa Jones.
FEATURES
Gaza Conflict Spreads to Lebanon
The Lebanese Army and U.N. Peacekeepers have found a cache of rockets inside Lebanon, but these weapons seem to be left over from 2006's fight between Hezbollah and Israel and are not the source of yesterday's rocket fire into Israel.  Hezbollah denies responsibility and some Lebanese officials have suggested Palestinian Militants as the source.  We're joined now by Free Speech Radio News reporter, Jackson Allers, currently living in Beirut.
Chileans Protest the War on Gaza
As the United Nations calls for a ceasefire in Gaza, peace demonstrations are continuing in cities around the world.   Protesters threw thousands of shoes at the Gates of Downing Street in the UK.  Protest organizers in Istanbul say 700,000 people demonstrated there. We take you now to Santiago, Chile where this South American country has an especially intimate tie to the conflict. Kat Shiffler reports with Natalia Neira.
War Rages in Sri Lanka
As the protesters attack the war in Gaza, fighting also continues in Sri Lanka, where the government says it has taken control of a key highway linking the northern Jaffna peninsula with the rest of the country. The military says it is nearing victory in its 25-year conflict with the Tamil Tiger rebels.  But while troops continue their march, a humanitarian crisis is growing and thousands of civilians are trapped among the fighters. FSRN's Ponniah Manikavasagam reports from northern border town of Vavuniya.
Obama Intelligence Appointments Come Under Scrutiny
Today, President Elect Obama nominated 3 people to his national security team.  Former Clinton Chief of Staff Leon Panetta as CIA Director, former US Pacific Commander Dennis Blair as Director of National Intelligence and former chief of staff for the CIA John Brennan – as the next White House homeland security adviser and deputy national security adviser for counter-terrorism.  But as FSRN's Karen Miller finds, critics are charging Panetta with a lack of experience, Blair with human rights violations and Brennan with being too close to the Bush Administration.
Hilda Solis: Nominee for Secretary of Labor Faces Senate Confirmation Hearing
Also on Capitol Hill today, Hilda Solis became the second Cabinet nominee to face a Senate confirmation hearing.  Although she is receiving broad support on both sides of the aisle, there's concern among some conservatives that she's too pro-union to be Secretary of Labor. Tanya Snyder reports.
Correction
Before we close today . . . a correction, brought to our attention by Tom Keever, who listens to FSRN on WBAI in New York City. Mr. Keever pointed out a small but significant error in our story *Tuesday* on Eric Holder, Barack Obama's nominee for Attorney General.  Reporting on Holder's pardoning of convicted felon Mark Rich, we referred to Rich's "wife" – a Clinton donor. But, she was actually Rich's ex-wife.
Writes Mr. Keever,
I have never had either a wife or an ex-wife, but from what I have heard from my friends who have both the difference is difficult to ignore.
By referring to Rich's ex-wife as if they were married at the time of the pardon, you perpetuate a myth – that the Republican right has managed to put over on most of the media.  These hardened Clinton-haters would have us think that the scandal of the Rich pardon had something to do with Clinton being swayed by campaign donations.
Denise Eisenberg and Rich divorced in 1986, fourteen years before the pardon.
Thank you, Mr. Keever for bringing this important distinction to our attention.