February 11, 2009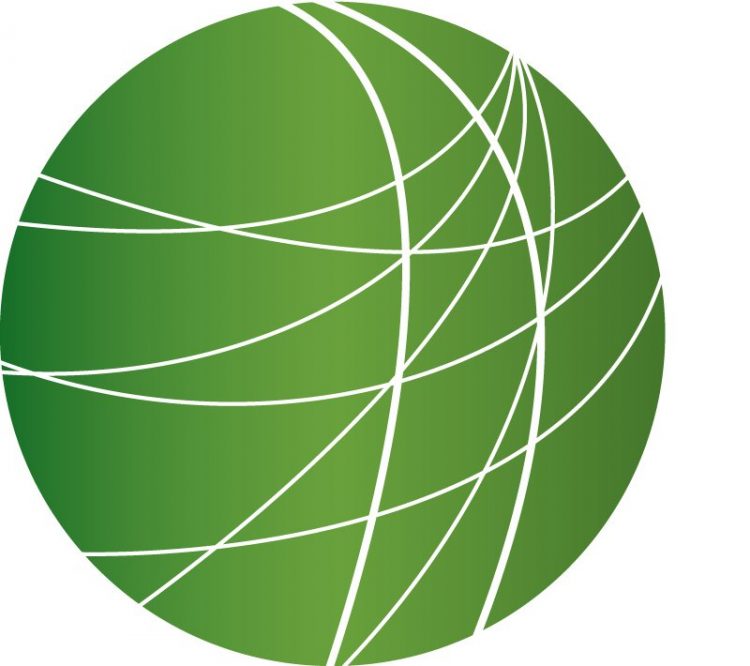 House and Senate strike stimulus deal
How far does Richardson's pay-to-play scandal reach?
Split decision in Israeli election
Gazans weigh in on Israeli elections
Egyptian blogger released; others still held in secret locations
US envoy Holbrooke in Pakistan's tribal areas
HEADLINES
Coordinated Suicide Bomb Attacks in Kabul
At least 17 people are dead and much of Kabul, Afghanistan is under lockdown today following a string of suicide bomb attacks.  The attacks happen as the US special envoy to Afghanistan and Pakistan prepares to visit. Asma Nemati has more from Kabul.
The Taliban have claimed responsibility for the coordinated bombings in Kabul today. Early this morning a group of four armed men stormed the Ministry of Justice compound in the heart of the capitol. Upon entering, one of the armed men detonated himself, clearing the way for the others.  The ensuing battle left several dead.  Other suicide bombers targeted a foreign military convoy, the Ministry of Education and the Government's prison authority.  The Taliban claims the attacks are in retaliation for the mistreatment of prisoners.  Much of Kabul remains under lockdown because of fears another 11 bombers are still on the loose.  Today's attacks happen a day before US special envoy Richard Holbrooke is slated to visit Afghanistan. For Free Speech Radio News, this is Asma Nemati reporting from Kabul.

Tsvangirai Sworn in as Zimbabwe Prime Minister
Zimbabwe's opposition leader Morgan Tsvangirai committed to a unity government with rival President Robert Mugabe today by officially taking the Prime Minister position. The parties are faced with the enormous challenge of reviving a failed economy in the country. Davison Makanga reports.
"I Morgan Richard Tsvangirai do swear that I will well and true serve Zimbabwe in the office of Prime Minister of the Republic of Zimbabwe, So help me God."  That's Movement For Democratic Change leader, Morgan Tsvangirai taking oath of office as Zimbabwe's Prime Minister.  The move effectively puts into motion a unity government with President Robert Mugabe's Zanu PF party. The formation of the power-sharing government follows months of talks between the two rivals.  The new regime will be in office for two years and pave the way to fresh elections.  Today, scores of Zimbabweans are optimistic the new government will save the collapsing economy.  Zimbabwe's central bank is currently battling hyper-inflation and looking to partner with South Africa to stabilize its currency.  The European union has welcomed the developments in Harare, but warned that aid won't be released until there is further evidence the rival parties are committed to the new government.  For FSRN, this is Davison Makanga in Cape Town, South Africa.
China Sentences 76 Tibetan Activists
China state media is reporting today the government has sentenced 76 people in connection with the violent Tibetan pro-democracy protests that happened last March.  The sentences come as the 50-year anniversary of the failed rebellion that forced the Dalai Lama into exile.  Another 950 people are still detained.  The details of the charges and sentences have not been released and more sentencing is expected.
Indonesia Issues Tsunami Warning Following Quake
Indonesia issued a Tsunami warning this afternoon after a 7.5 magnitude earthquake happened off the country's eastern coast.  The U.S. Pacific Tsunami Warning Center says there is no widespread tsunami threat, but there could be local ramifications.
Rights Groups Call for Investigation into Colombia Indigenous Killings
Human rights groups in Colombia today are denouncing the massacre of 18 members of  the Awa indigenous community.   Colombia's FARC guerrillas are widely blamed for last week's murders.   Manuel Rueda has more from Bogota.
A community member who witnessed the massacre said that the rebels killed at least ten Awa Indians with machetes and knives because they refused to tell the rebels where the Colombian army was located.  The Awa inhabit a mountainous part of southern Colombia in the Nariño province. And rebel groups use their territory as a hide out and drug trafficking route.  Antonio Navarro is the governor of province.
"Hay una situación sumamente complicada, son unas 30mil indígenas AWA, que viven en el sur de Nariño, y en algunos sitios, la guerrilla les prohíbe moverse, están confinados"

"It's an extremely complicated situation. There are around 30 thousand Awa who are dispersed around southern Nariño.  The guerrillas have confined some of them and prohibit them from leaving their villages"

The army recently launched a series of operations to uproot the guerrillas from AWA lands.  But the local AWA organization says this also puts their lives at risk.  The Awa says the army forces civilians to inform on rebel activities.  Human rights groups are calling on the government to launch an investigation into the killings.  For FSRN, I'm Manuel Rueda in Bogota.
Virginia Won't Follow Real ID Act
The Legislature of Virginia has passed a bill that prohibits the state from complying with parts of the federal Real ID act. The Virginia legislation targets sections it says violates the privacy rights of citizens.  The Real ID act requires states to issue federally approved Identification cards and hand over personal data for inclusion in a national database. According to the Virginia ACLU, 21 other states have opposed the Federal Law.
Seattle Police Chief to Become Obama Drug Czar
The police chief of Seattle has accepted the position of "drug czar" for the Obama administration, according to the Seattle Times. Gil Kerlikowske, who has been chief of police in Seattle for 8 years, will head the Office of National Drug Control. Kerlikowske worked in the Justice Department's Community policing division for two years during the Clinton Administration.
FEATURES
House and Senate strike stimulus deal
House and Senate leaders come up with a $789 billion stimulus compromise today. The final bill is 35 percent tax cuts and 65 percent spending, with a focus on infrastructure. As lawmakers were cutting their deals, special interest groups were scrambling to meet with those same law makers to make sure what they want in the bill stays in the bill. FSRN's Karen Miller has more.
How far does Richardson's pay-to-play scandal reach?
A federal grand jury is considering whether a California firm, CDR, acquired more than $1 million in New Mexico state contracts in exchange for making contributions to Governor Bill Richardson's political action committees. Meanwhile, The New Mexico Independent wants to know if Richardson was influential in getting one of his in-laws a high-paying job at an obscure government agency. Bill Walsh works for the state's retiree health authority, and worked for a software firm earlier this decade during the time when Governor Richardson held a seat on the company's Board.  That company, Peregrine was led by another one of Richardson's family member: a brother-in-law who was recently sentenced to eight years behind bars for defrauding investors. Trip Jennings is a senior writer for The New Mexico Independent online who's been following the story.
Split decision in Israeli election
Israel main rival parties, the far-right Likud and the centrist Kadima party are both declaring victory after an election that's just too close to call. Both parties are scrambling to form coalitions after Israeli voters rendered a spilt decision. FSRN's Ghassan Bannoura reports:
Gazans weigh in on Israeli elections
Israel's elections come on the heels of the nation's war on the Gaza Strip. FSRN's Rami Almegahri is our correspondent there, and reports on Gazan's view of their neighbor's election.

Egyptian blogger released; others still held in secret locations
Egyptian police arrested a German-Egyptian graduate student after a solidarity march in support of Gaza – they held him in a secret location for four days until releasing him last night. Supporters and friends of Phillip Rizk say that international pressure and his German citizenship is what helped get him out, but other Egyptian protestors remain locked up in secret locations. FSRN's Aya Batrawy has more from Cairo.

US envoy Holbrooke in Pakistan's tribal areas
In Pakistan, one provincial lawmaker is dead and seven more people are wounded after a bike bomb exploded in the northwest frontier province of Peshawar. These attacks take place as US envoy Richard Holbrooke is on his first visit to Pakistan's semi-autonomous tribal areas. FSRN's Gabe Matthews reports.

Civil liberties groups cautious about Australia's net nanny
The Australian government is spending 30 million dollars on a mandatory internet filter that aims to block child pornography. It's part of a new 89 million dollar Cyber Safety Policy that includes a range of measures, including law enforcement, education and research. The website filter – which will be installed at the service provider level – has been heavily criticized by information technology experts who believe that pedophiles don't operate through websites, but through alternate networks such as peer-to-peer sharing. Civil liberties groups are also concerned that the filter could censor other websites the government deems unsuitable. Cinnamon Nippard has more.