January 12, 2009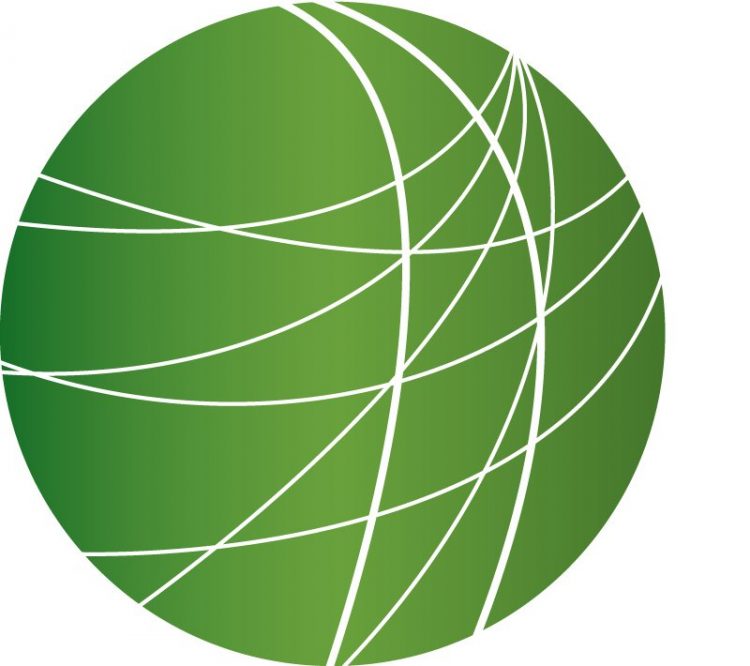 Suspected Use of White Phosphorus in Israel's War on Gaza
Philip Rizk to Egyptian Officials: Open Rafah Crossing
US House of Representatives Votes Unwavering Support for Israel
Activists Urge Obama to Close Guantanamo Bay Prison
US Supreme Court Examines Rights on Death Row
HEADLINES
Nepali Female Journalist Murdered
A reporter in Nepal who was very vocal regarding issues of women's rights was murdered today – PC Dubey reports.
Twenty Six year old Uma Singh was stabbed to death by some fifteen intruders in her home in southern Nepal. Uma was a staunch advocate of women's rights. She wrote critically about the dowry system which mandates that parents of brides cough up huge gifts and cash for grooms and their families. And another female journalist has received death threats today. Manika Jha writes regularly about the activities of armed groups in the region. A group of 4 or 5 youths entered her house, broke the window panes, and put a 'cross' mark at her door before they escaped saying 'it's her turn now.' The local branch of the Federation of Nepalese Journalists (FNJ) has condemned both events and has launched an indefinite sit-in protest in front of the office of the local district chief.  Uma is the first female journalist to be killed in Nepal, but the fifth one to be murdered in the country during the past year From Birganj in Nepal, I am PC Dubey.
US Senate – Another Republican Announces Retirement
It appears that Roland Burris will be seated as the US Senator from Illinois.  Democratic Senators Harry Reid and Dick Durbin say this afternoon that they will swear Burris in sometime in the next few days. Senator elect Burris was turned away from the opening session of the 111th Congress last week after Democratic leaders called his appointment tainted by Governor Rod Blagojevich's alleged attempts to sell the Senate seat
And, yet another Republican has announced that he will not seek reelection to the US Senate in 2010 – Ohio's Voinovich today became the fourth GOP member to jump ship since the Democrats took control. Voinovich said that he would rather focus on the problems facing the nation – and the state of Ohio – than on campaigning during the current term. He also wants to spend more time with family.
Taliban from Afghanistan and Pakistan Join Forces
As tension has increased between India and Pakistan, Pakistan's army has moved to the Indian border and reduced it's presence in tribal areas of the country. Now, Taliban forces from Afghanistan have joined those from Pakistan. Yesterday, they attacked a military camp – six security forces and forty nine Taliban were killed. Afridai Afridi reports from the tribal area of Pakistan.
Taliban insurgents from Afghanistan, along with Pakistan based Taliban, attacked different paramilitary check points in Mohamand Agency.  One journalist working in the Mohammed Agency speaking on the condition of anonymity describes the scene:
'They cut ears and noses of some of the paramilitary troops known as Frontier Corps. I saw some of them bleeding and crying. It is the way Taliban make people afraid.'
The Mohammed Agency is a lawless tribal belt bordering Afghanistan with barren land and mountains situated to north of Peshawar. The tribal area is known as a safe heaven for al Qaeda and Taliban and the recent attacks support that claim. Afghanistan and NATO forces have complained several times about insurgents from the Pakistan side attacking US and NATO troops based in Afghanistan. With troops from Afghanistan along one border and troops from India along the other, Pakistan is unable to fully concentrate on War against Terror in the tribal belt. If Pakistan's forces must focus on a threat from India, they will be unable to adequately address the war on terror within their own borders — a war that US President elect Barack Obama says is of the utmost importance. Afridai Afridi reports for FSRN.
Britain to Collect Public Email Data
The British government is paying internet service providers between 25 and 70 million pounds to keep data on every email sent and received by the public for the coming year. From London, Naomi Fowler reports.
It's an attack on privacy and a waste of money say opponents, but the government says the measures will combat crime and enhance national security. Either way, the plan is an EU directive that must be implemented.  Beginning March of  this year, internet providers will be obliged by law to store data on every email that's sent and received – that's estimated to be 3 billion emails a day. The actual content will not be stored but companies will keep track of the destination, time and frequency of messages sent. Some believe this legislation violates privacy rights laid out in Article 8 of the European Convention on Human Rights.  The information stored in a central database will be shared with any of 600 public authorities who request it.  This is Naomi Fowler in London for Free Speech Radio News.
FEATURES
Suspected Use of White Phosphorus in Israel's War on Gaza
Israeli military reservists are moving into highly populated areas, including Gaza City as the attack on Gaza continues for the 17th straight day.  The number of Palestinians killed is nearing a thousand and there is increasing outrage among the international community over the deaths and the escalating humanitarian crisis.  Protests took place all over the world again this weekend, including in San Francisco, Paris and Islamabad.  Meanwhile, humanitarian organizations continue to urge israel to cease its attacks and what they say is the illegal use of white phosphorus, which burns the lungs and skin of people exposed to it.  From Gaza, Rami Almeghari has more.
Philip Rizk to Egyptian Officials: Open Rafah Crossing
We take you now to North-Eastern Egypt, where the country shares a border with the Gaza strip. Joining us to discuss what is happening at the border is Philip Rizk, an independent journalist who's also worked with non-governmental organizations in Gaza.
Philip Rizk is an independent journalist who has worked extensively in Gaza.  He joined us by phone from Cairo, Egypt.

US House of Representatives Votes Unwavering Support for Israel
After weeks of inaction, US Lawmakers voted Friday on a resolution supporting Israel's war on Gaza.  390 members of the us house voted for it, including Speaker Nancy Pelosi.  Another 20 voted "present," including California's Barbara Lee and Lynn Woolsey; Minnesota's Keith Ellison, and New York's Maurice Hinchey.  Only five opposed it, including Ohio Congressmember Dennis Kucinich, California's Maxine Waters and Texas Republican Ron Paul.
The US Senate unanimously approved a similar non-binding resolution last Thursday.
Meanwhile, President Elect Barack Obama continues to refuse to take a position on the humanitarian crisis in Gaza.  He appeared Sunday on "This Week," with George Stephanopolis, and said, "a basic principle of any country is that they've got to protect their citizens."  Although the President-Elect has in recent days pushed his economic agenda, he added that he didn't want "two administrations at the same time simultaneously sending signals in a volatile situation."
Some Americans remain in Gaza.  Today, the State Department said it was taking steps to evacuate some 150 US Citizens and their family members.  On January 2, the State Department had previously arranged for 16 Americans and 11 family members to travel by convoy to Amman, Jordan.

Activists Urge Obama to Close Guantanamo Bay Prison
Among President-Elect Barack Obama's campaign promises is closure of the infamous Guantanamo prison, where about 250 prisoners are detained in a legal no-man's-land. Human rights activists across the country are taking action to make sure the shut down of the prison is one of Obama's top priorities. Tanya Snyder reports.
US Supreme Court Examines Rights on Death Row
Another death penalty case came before the Supreme Court today. It pertains to broader rights for death row inmates. Whether the person on death row should receive legal representation from the State for a clemency proceeding is what the Justices will determine.  FSRN's Leigh Ann Caldwell attended the oral arguments and brings us this report.
Mississippi Immigrants Rights Advocates Work to Overturn Workplace Sanction Laws
In Mississippi, immigrants rights advocates have an important item they are trying to get on legislators' agenda; overturning a new workplace sanctions law they say is one of the most restrictive in the country.  Andrew Stelzer has the story.