February 3, 2009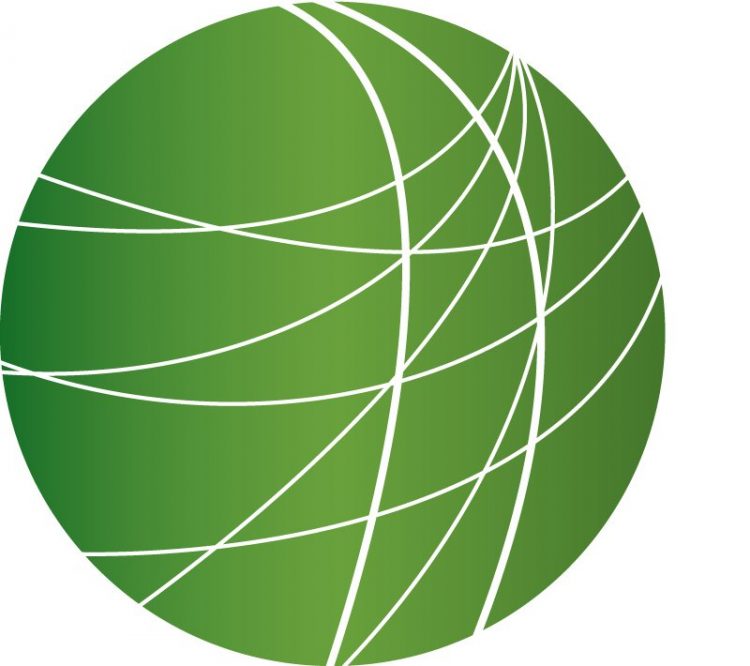 Daschle Withdraws Nomination for Health and Human Services
Obama Nominates Judd Gregg to Head Commerce
U.N. Official Kidnapped in Pakistan
Gazans Rebuilding Tunnels
Sri Lanka: Government Announces Victory over Tamil Tigers; People Protest Government Over Fuel Prices
Spanish Court to Investigate Salvadorian Officers Over Jesuit Killings
HEADLINES
Kyrgyzstan Orders Key US Airbase Closure
The President of Kyrgyzstan has ordered the US to close its airbase there. The Manas airbase is a major military support hub and could have a substantial impact on US and NATO operations in Afghanistan. President Kurmanbek Bakiyev said the decision was made because Washington refused to compensate them adequately. The announcement came just after Russia pledged billions of dollars in aid to Kyrgyzstan.

EU Angry Over "Buy American"
The EU may launch a complaint with the World Trade Organization over the US administration's "Buy American" clause in the $800bn economic recovery package now before Congress. The clause would ensure that only US iron, steel and manufactured goods are used in construction work funded by the bill. Naomi Fowler reports from London.
Governments around the world hard hit by the collapse of their largely deregulated financial systems have been worrying for a while that this crisis will encourage protectionism and further limit free trade. If this "Buy American" clause is approved they say it could trigger retaliatory moves that will slow global recovery. But fair trade campaigners have pointed out that it's protectionism that enabled the EU and the US to prosper in the past at great cost to poorer countries. Free trade for them has usually meant allowing wealthy nations to monopolize their resources and markets. The White House has said it is reviewing the "Buy American" part of the stimulus bill. And according to Germany's premier, Angela Merkel, Obama promised her that the US will not pursue protectionist policies. This is Naomi Fowler in London for Free Speech Radio News.
US Begins Releasing Detainees in Iraq
The US led coalition in Iraq has started freeing 50 detainees a day, in accordance with the U.S.-Iraqi security agreement that took effect January 1st. The military will release a total of 1,500 detainees a month – some 15,000 people are currently in custody. Officials say the case files of those being freed this month have been reviewed by Iraqi authorities.

FARC Releases Another Hostage
Colombian rebels freed another hostage today. Former Governor Alan Jara, who was held for more than seven years, became the fifth hostage released this week.  Jara returned to his family in Colombia's eastern lowlands this afternoon. The FARC has pledged to free one more hostage on Thursday as part of an unconditional agreement reached through negotiations mediated by Colombians for Peace – a coalition of human rights workers and politicians.

Long Island Teen Charged In More Attacks on Immigrants
Police have charged a New York Teen who already was accused of stabbing an Ecuadorian immigrant to death with seven more attacks on Latino immigrants. FSRN's Kristofer Rios has more.
Seventeen-year old Jeffery Conroy is charged with delivering the fatal blow in an attack on Ecuadorian immigrant Marcelo Lucero last November. Now, police have charged him with seven other attacks in Patchogue, Long Island. Today Conroy pleaded not guilty to the new charges. Since the attack on Lucero, members of the immigrant community have come forth with stories of numerous other attacks on Long Island. And over the weekend an LGBT center's outreach van in the area had its windows broken and tires slashed. The rise in hate crimes has led community activists to push for legislation to require police on Long Island keep better track of such attacks. Today, immigrant, labor and LGBT activists spoke in favor of the bill. Luis Valansuela spoke in favor of the measure:
"Hate Crimes are not isolated incidents even though it may be that individuals commit them. The effect of a hate crime is to send a message. It is a terrorist message that gets sent out to the community."
Lawmakers will act on the measure today. If the bill passes, a task force will be created dedicated to addressing biased and hate crimes. From New York, I'm Kristofer Rios with the Community News Production Institute.
Environmental Activists – Increasingly Charged With Crimes?
Five environmental activists were arrested and charged with trespassing after locking themselves to a bulldozer and a backhoe today at a Massey Energy mountaintop removal mine site in West Virginia. The mine site — on Coal River Mountain – is directly adjacent to a nine-billion-gallon toxic coal sludge dam. And in West Palm Beach Florida yesterday, two environmentalists were sentenced to jail for protesting the construction of a new natural gas fired power plant. Five others received probation. WMNF's Mitch Perry reports from Tampa.
Last February,  activists engaged in an act of civil disobedience in front of the planned West County Energy Center, which, when constructed, will be the largest fossil fuel power plant in the country.  They want Florida Power & Light to produce an environmental impact study on what the effects could be on the air and water supply.
Twenty-seven were arrested, and ultimately seven went to trial in December.  On Monday, two of them were ordered jailed for one and two months, respectively, while five others received a one year of probation. Cara Jennings is an activist and City Commissioner in Lake Worth, Florida. She thinks giving jail time for civil disobedience is designed to slow down the protests:
"I think the intention is to have a chilling effect. The charges against these activists are misdemeanor – there was no property damage, no harm caused to an officer. It was a very calm protest. So to take that kin d of scenario and allow it to equate jail time for activists, I think that will definitely discourage other people from participating."
The seven sentenced Monday could also face fines of as much as $21,000 each, which is what the State Attorney is calling for. Mitch Perry, FSRN, Tampa.
FEATURES
Daschle Withdraws Nomination for Health and Human Services
It's been a tough day for presidential nominations in Washington. President Barack Obama's pick for Chief Performance Officer for the government, Nancy Killefer, withdrew her name amidst allegations she'd failed to pay unemployment tax. Just over an hour later, Tom Daschle withdrew from consideration for Secretary of Health and Human Services. He's been drawing fire for his own tax problems. Obama Press Secretary Robert Gibbs said Daschle withdrew of his own accord. The important work that the President does on those agenda items continues here today. They realized that that agenda and the President's call for change is more important and didn't want to be a distraction. Word spread like wildfire on Capitol Hill. Many Democrats expressed regret at the decision. Senator John Kerry of Massachusetts: "We're getting silly here. People ought to step back and measure these things against the larger picture." Given the large democratic majority in the Senate, Daschle likely would have won confirmation. But Republicans became increasingly outspoken, and today several major newspapers joined their calls for Daschle to withdraw. Republican Senator Saxby Chambliss of Georgia. "They say they want to change the way Washington does business then they appoint lobbyists." The Obama administration is now looking for a replacement for Daschle.
Obama Nominates Judd Gregg to Head Commerce
Meanwhile, President Obama has nominated Republican Senator Judd Gregg of New Hampshire for the position of Commerce Secretary. He would be the third republican to join Obama's cabinet, and also the third Senator. So, yet again, a state governor will get to appoint a new senator who hasn't had to go through an actual election. After the Blagojevich scandal in Illinois, that's a process some reformers are hoping to change. FSRN's Leigh Ann Caldwell reports:
U.N. Official Kidnapped in Pakistan
President Obama has ordered three more combat brigades to Afghanistan, where the situation is worsening for the U.S. backed government. Yesterday, in Southern Afghanistan, a suicide-bomber detonated a powerful explosive device in a police camp, killing at least 21 officers. Accross the border in Pakistan's Baluchistan province, armed men have kidnapped the head the UN High Commissioner for Refugees Office. FSRN's Afridai Afridi is there.
Gazans Rebuilding Tunnels
In Gaza, residents are rebuilding the tunnels to Egypt that were destroyed by Israeli bombing last month. Israel says hamas uses the tunnels to smuggle weapons into Gaza. But, in the face of a devastating 20-month-long economic blockade, residents have also used the tunnels to smuggle in everything from food to medicine. FSRN's Rami Almeghari has more.
Sri Lanka: Government Announces Victory over Tamil Tigers; People Protest Government Over Fuel Prices
Sri Lanka's military says it has captured the last remaining airstrip controlled by Tamil Tiger Rebels in recent months. Government troops have routed the separatist rebels from much of their territory. The rebellion is now confined to a small coastal area surrounded by the army and navy. But there are also some 250,000 civilians trapped with the rebels and caught in the crossfire. But as government forces bring the 25-year civil war to a bloody close, Sri Lankans are protesting about how it's bankrolling its efforts. Despite the recent drop in oil prices, the country's government is not passing on the savings to its citizens, keeping prices artificially high with taxes totaling more than 200 percent. From Colombo, Ann Raber files this report.
Spanish Court to Investigate Salvadorian Officers Over Jesuit Killings