April 10, 2009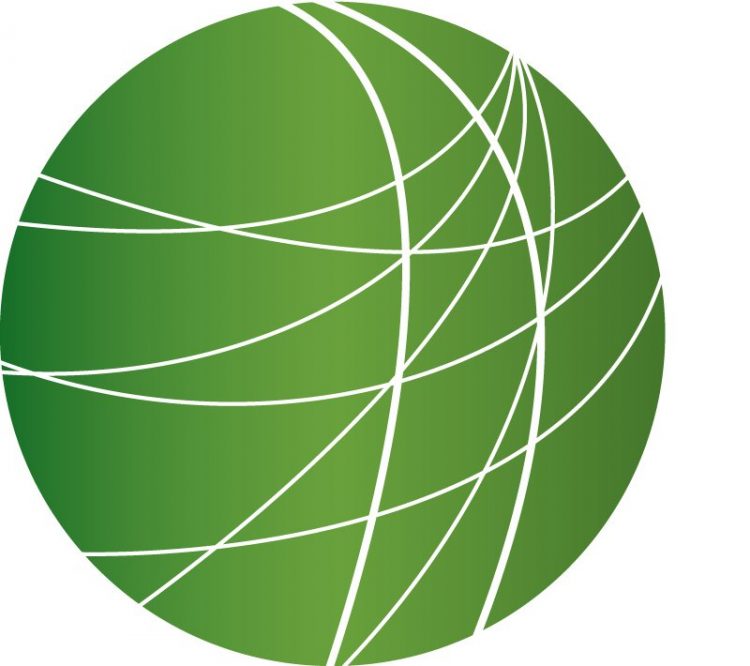 Massive protests call for Georgian President Saakashvili to step down
Early results in from Indonesia 's national election
Pentagon decision has lawmakers fighting to protect jobs in their districts
Obama moves to purchase fuel efficient vehicles
Will EPA's new plan of action truly protect kids?
HEADLINES
Fiji's president nullifies country's constitution
In Fiji today, president Ratu Josefa Iloilo threw out the constitution, fired the island nation's judiciary and took complete control of the government.  Iloilo plans to name an interim government and says the country will hold elections by 2014.  Soon after nullifying the constitution, he issued Public Emergency Regulations that banned public gatherings and imposed curfews.  Iloilo assured local media that basic human rights would be maintained.  Today's move comes after a Fijian court invalidated the president's former interim government, which had been in place since 2006.
Thai protesters block entrance to Asia Summit
Protesters in Thailand today blocked the entrance to the Asian Summit – a meeting of 16 regional nations that will run through the weekend.  Video footage shows protesters crowding the entrance and attempting to turn over police vehicles.  The red-shirts are backers of former Prime Minister Thaksin Shinawatra.
Algeria re-elects president in contested election
The incumbent president of Algeria has won a third term in office in elections that closed last night.  Officials say Abdelaziz Bouteflika won over 90 percent of the vote.  But the election was not without incident. The North African country was rocked by rioting in the capital Algiers, and one polling station was bombed, injuring two people.  The local paper El Watan reports other polling stations were burned.  Some opposition parties in the country boycotted and are calling the election a charade.

Former Nazi cleared for deportation by Ohio court
New developments today in the deportation case of Ukrainian-born Clevelander John Demjanjuk.  Evan Davis has the details.
A Federal Immigration appeals board ruled today in the case of suspected Nazi death camp guard John Demjanjuk, once again clearing the way for his deportation to Germany to face indictments on charges of war crimes.  Demjanjuk, an 89-year-old retired autoworker, was convicted in an Israeli court in 1988.  The court said he participated in the executions of some 29,000 Jews and others in the notorious Sobibor concentration camp during World War Two.  But that conviction was overturned on appeal and Demjanjuk returned to the U.S. in 1993. The U.S. Justice department revoked Demjanjuk's citizenship in 2002 citing additional evidence, but he has remained in the U.S. ever since pending a series of appeals.  Because of his advanced age, some are calling the deportation of Demjanjuk a form of torture, but the court has not yet ruled on that issue.  Demjanjuk's son, John Junior, has said his father intend to appeal today's ruling to a U.S. district court.  Evan Davis. FSRN
CIA say secret prisons abroad closed
CIA director Leon Panetta says the agency has fired security contractors in charge of CIA prisons abroad.  He also says he has banned the use of contract interrogators at the facilities.  In an email sent to employees, he claimed the CIA's secret prisons abroad have been closed.
Suit holding US corporations accountable for role in South African apartheid moves forward
After a 5-year delay, a Judge in New York's Southern District court ruled a human rights lawsuit can move forward to hold multinational corporations liable for their role in South Africa's apartheid.  Rebecca Myles from Pacifica station WBAI in New York has been following this story.
The lawsuit Ntsebeza et al v. Daimler AG et al now has the green light to proceed to trial.  The lawsuit was filed on behalf of tens of thousands of South Africans, and alleges corporations General Motors, Ford, Daimler and IBM aided and abetted South African forces in killings, torture, arbitrary denationalization and the crime of apartheid.  The complaint against the car companies claims they provided South African forces with armored military vehicles, which went into townships on killing sprees.  Tyler Giannini IS one of the attorney's representing the plaintiffs.  HE says IBM provided race based identify documents that stripped black South Africans of their nationality and citizenship.
"IBM was helping to facilitate the production of those documents by providing software and we are talking about the 1970s so this is something not something you could have bought off the shelves it would have to be customized and supported."
The initial lawsuit included more than 50 companies, but after years of litigation only a handful remain accused.  And because the lawsuit is an Alien Tort claim, plaintiffs can only seek civil damages – no criminal charges can be brought.  Rebecca Myles.  FSRN.  New York
ProPublica.org examines Obama administration financial disclosure forms
And finally, the public interest journalism website ProPublica is sifting thorough President Barack Obama and nearly 180 other staffers' financial disclosure forms. Because of the sheer volume of the documents, they are seeking help from the community to identify any notable entries. Anyone interested in weighing in should go to ProPublica.org.
FEATURES
Massive protests call for Georgian President Saakashvili to step down
Demonstrators calling for the ouster of Georgian President Mikheil Saakashvili have entered their second day of protest – and the political opposition is pledging civil disobedience until the president steps down. FSRN's Jacob Resneck reports from the capital city of Tbilisi, where protests have so far remained peaceful as tens of thousands of demonstrators continue to rally in front of the nation's parliament.
Early results in from Indonesia 's national election
First official counts from Indonesia's national elections began trickling in Friday night, local time in the capital of Jakarta. A quick count confirms what pre-election polls predicted: President Susilo Bambang Yudhoyono's Democratic Party appears to have garnered around 20 percent of the seats in Parliament – that's nearly three times what the party got in 2004's elections. This marks the country's third national elections since the fall of dictator Suharto in 1998, and it is likely Yudhoyono's eight year old party is the only one to come close to meeting the 25 percent quota needed to nominate a candidate in July's presidential elections. Belinda Lopez reports from Jakarta.
Pentagon decision has lawmakers fighting to protect jobs in their districts
President Obama has asked Congress for $83.4 billion for the wars in Iraq and Afghanistan. He says it's his first and last war supplemental – since unlike Bush before him, Obama will be inserting war spending in his regular budget. The request was made against a backdrop of big changes in defense spending. Tanya Snyder reports.
Obama moves to purchase fuel efficient vehicles
President Obama announced plans this week to buy more than 17,000 US-made fuel efficient vehicles for the federal fleet. Besides a symbolic gesture to both the automotive and environmental communities, Sam Greenspan reports that some groups concerned with mass transit are pleased that the vehicle purchase is moving forward.
Will EPA's new plan of action truly protect kids?
The Environmental Protection Agency has announced it will begin to monitor the air quality of 62 schools in 22 states. The program is the first of its kind to assess toxic emissions around schools. But as Africa Jones reports, parents in Berkeley, California say the EPA's action plan won't be enough to protect them and their children from toxic air.