March 30, 2009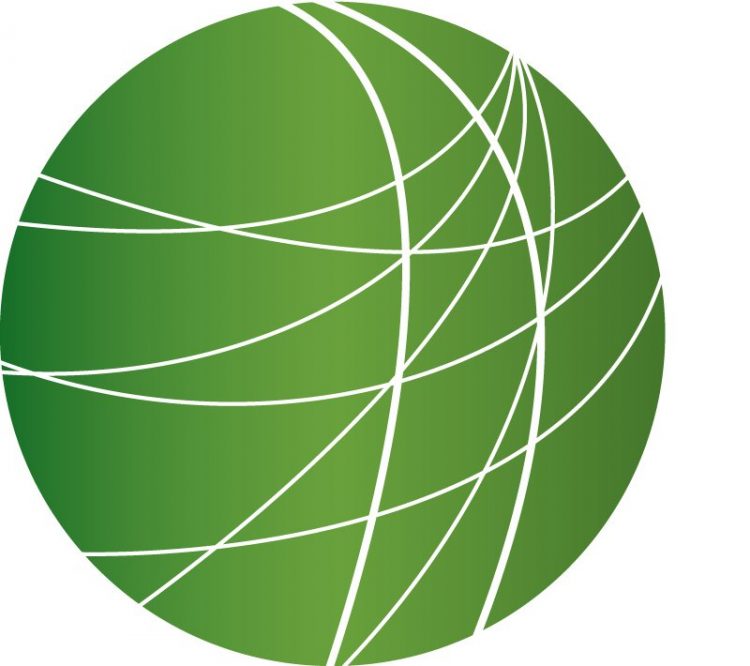 Attack on police school in Lahore, Pakistan
Palestinians mark Land Day
Progressive Leaders Summit in Chile
Inter American Development Bank holds its 50th annual board meeting amid calls for new priorities
Administration prepared to give more money to auto industry
HEADLINES
Khmer Rouge commandant's trial begins
Some three decades after 1.7 million people lost their lives and the Khmer Rouge was deposed, the UN backed Cambodian trial of Pol Pot's chief enforcer began in earnest today. The one time commandant of Tuol Sleng Prison known as Duch faces charges of crimes against humanity and war crimes. He is also charged with murder of at least 14 thousand — nearly all were tortured before they were executed.
Sudanese President slams ICC at Arab Summit
Despite an outstanding international arrest warrant over alleged war crimes in Darfur, Sudanese President Omar Bashir travelled to Doha to attend the Arab Summit – Oula Farawati has more.
During the summit, marred by the absence of Sudan's neighbor Egypt, Bashir criticized the UN for asking the International Criminal Court to start an investigation into possible war crimes in the Darfur. The summit was a chance for Arab leaders to voice support for Bashir. Syrian President Bashar Al Assad urged the Arab leaders to express total backing for Sudan. But UN Secretary General Ban Ki Moon, in his remarks at the summit, called the security situation in Darfur "volatile." Ban Ki Moon also said he was very concerned about the decision by Sudan to expel aid agencies from the Darfur region, particularly because local authorities are not able to fulfill the humanitarian needs of the people living in Darfur. But Bashir dismissed the criticism in his speech to the opening session of the Summit. He added that Sudanese authorities expelled 15 of 118 agencies who fulfilled only a small fraction of the needs of the Sudanese in Darfur. Meanwhile, Bashir called on Arab leaders for more support: "We should issue strong and clear decisions rejecting this arrest decision, and demanding those who fabricated it to annul it." I am Oula Farawati reporting for FSRN.

Another soldier convicted of murdering four Iraqis
A military court at a US base in Germany today convicted and sentenced a second American soldier for the murders of four Iraqi detainees in 2007 in Baghdad. Cinnamon Nippard reports from Germany.
Twenty-seven year old Sgt Joseph Mayo pleaded guilty to charges of premeditated murder and conspiracy to commit premeditated murder. Sgt Mayo was sentenced to serve no more than 35 years in prison for the murders of the four Iraqi prisoners. He will be eligible for parole in 10 years. The four Iraqis were bound, blindfolded and shot in the back of the head. They had been implicated, but not charged, in an earlier attack on the unit. Their bodies were then thrown into a canal in Baghdad. Mayo told the court that he was acting in the best interests of his fellow soldiers who were increasingly frustrated and fearful over such attacks. Mayo is one of seven soldiers implicated, and one of three non-commissioned officers to be tried, for the murders. In February, Sgt. Michael Leahy, was sentenced to life in prison with the possibility of parole. While Master Sgt John E Hatley, the most senior soldier accused of involvement is scheduled to stand trial for murder on 13 April. Cinnamon Nippard, Free Speech Radio News.
Activists arrested ahead of G20 in London
In Britain five political activists have been arrested ahead of the G20 summit in London this week. From London, Naomi Fowler reports.
Police say the five people they've arrested are aged between sixteen and twenty-five and are being held under counter-terrorism powers. Ina raid on a house in southwest England they say they imitation weapons — including a replica of an AK-47 Kalashnikov assault rifle and explosive fireworks. They also seized "political literature" believed to include anarchist and anti-capitalist publications. Police are mounting a huge security operation to protect the G20 world leaders meeting in London this week where they'll discuss the global financial situation. Campaigners of all kinds are predicting the largest and most important mobilizations in central London for a decade. Naomi Fowler, FSRN, London.
American journalists detained in North Korea to face charges
According to North Korean State Media – two US journalists who were detained March 17th along the border with China will be tried for illegal entry. Further, the Korean Central News Agency said that suspected hostile acts by the reporters had been confirmed by evidence and their statements." The announcement comes as relations are strained by North Korea's expected launch in coming days of what they say is a communications satellite headed for orbit – but the US believes is a long range missile. The US is sending two destroyers to the region that are capable of intercepting missile fire – but the White House says there are no plans to respond unless any part of the missile appears headed for US territory.
Obama increases wilderness protection areas by 2 million acres
President Obama designated more than 2 million acres in nine states as protected wilderness today. Obama signed into law legislation that increases wilderness protection from coast to coast. The law is a constellation of about 170 separate measures that in toto is the greatest increase in wilderness land in 25 years.
FEATURES
Attack on police school in Lahore, Pakistan
Gunmen attacked a police training center in Lahore, Pakistan today, killing at least a dozen people and holding others hostage in a day-long siege. Hundreds were in the building at the time of the attack. Rose Ketabchi reads for our reporter in the region, Gabe Matthews.

Palestinians mark Land Day
Arab heads of state gathered today in Doha for their 21st annual summit meeting to discuss a number of contentious issues facing the Middle East region; with the Israeli-Palestinian conflict topping the list. The meeting reiterates an Arab peace intitiave with Israel, based on a land-for-peace formula, while Gaza struggles to recover from devastating Israeli attacks. Meanwhile, in Gaza, Palestinians marked "Land Day", a yearly commemoration of when Israel grabbed thousands of acres of Palestinian-owned land for the construction of illegal settlements. FSRN's Rami Almeghari has more.
Progressive Leaders Summit in Chile
Over the weekend, Chile's resort town of Viña del Mar hosted the first ever progressive governance summit to take place in Latin America. The summit began in 1999 when then-president Bill Clinton and former British Prime Minister Tony Blair brought together heads of states and high ranking officials with affiliations to socialist, social democratic, and labour parties around the world. This year's summit was hosted by Chilean President Michelle Bachelet and attended by British Prime Minister Gordon Brown, Spanish Prime Minister José Luis Rodríguez Zapatero, Brazilian President Luis Ignacio Lula da Silva and the US Vice President, Joe Biden among others. Ahead of this week's G-20 summit in London, the progressive leaders agreed to build the foundation of a new economy on the wreckage of the current economic crisis. Jorge Garretón has more from Viña del Mar.
Inter American Development Bank holds its 50th annual board meeting amid calls for new priorities
The Inter American Development Bank continues it's 50th annual board of governors meeting in Medellin, Colombia. The bank is seeking a replenishment of its capital to the tune of over $150 billion. This, after receiving a reprimand from US legislators over its failure to account for almost $2 billion. A coalition of civil society organizations gathered at the meeting to protest the IDB's policies and practices and to demand greater transparency. One of the non-governmental organizations present at the meeting is Amazon Watch. On the line from the IDB meeting in Medellin is Amazon Watch's Executive Director, Atossa Soltani.
Administration prepared to give more money to auto industry
The American auto industry was the recipient of some tough love from the Obama Administration. The president pressured Rick Wagoner, the CEO of General Motors to resign amid inadequate assimilation plans. But, President Obama promised another hand out of taxpayer support should the car companies find themselves in need. FSRN's Leigh Ann Caldwell reports.
Arizona activists remember Cesar Chavez by fasting in protest of Maricopa County sheriff's policies
This week, America remembers Mexican American labor leader and civil rights activist, Cesar Chavez. March 31st marks what would have been his 82nd birthday. Activists in Maricopa County, Arizona are using the occasion to voice their opposition to the policies of Maricopa County Sheriff, Joe Arpaio. The sheriff's critics say his crusade to enforce federal immigration law is violating the civil rights of Maricopa County's Latino population. Evan Wyloge reports from Phoenix, Arizona.