March 31, 2009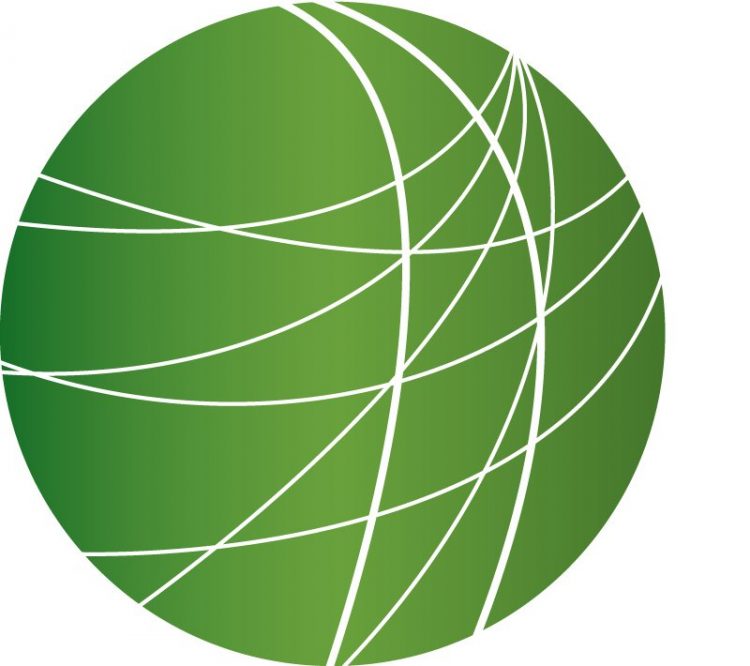 Donors conference at The Hague focuses on Afghanistan
HHS nominee faces Senate committee

Congress takes up Consumer Protection Act
Florida farm workers carry on the legacy of Cesar Chavez
HEADLINES
Hundreds drown trying to cross from North Africa to Europe
Hundreds of Africans and Arabs are presumed dead after their overcrowded boats capsized in stormy Mediterranean seas. According to the International Organization for Migration, as many as four boats carrying hundreds of passengers each left port from Tripoli beginning on Friday en route to Europe. One boat capsized – at least 21 passengers died and more than 200 remain missing and are presumed dead. Another boat with 350 passengers aboard was rescued off the Libyan coast and towed to safety. There is no word on the whereabouts of the other two boats or the fate of what is likely to be hundreds more passengers.
Pakistani Taliban leader admits Lahore attack and threatens more
The leader of the Taliban in Pakistan – Baitullah Mehsud – has admitted responsibility for the attack in Lahore yesterday on a police academy during which eight people were killed and nearly one hundred injured. In a telephone interview with the Associated Press, Mehsud went on to say that the group is planning an attack on the White House. Last week, the United States authorized a 5 million dollar reward for Mehsud. The State Department called him a key al Qaida facilitator in the tribal areas of Pakistan, noted press reports that link him to the assassination of former Pakistani Prime Minister Benazir Bhutto as well as the 2007 attack at the Marriot in Islamabad.
Tax havens finally under fire
Increasing pressure is being brought to bear on the world's tax havens ahead of the G20 summit in London. From London, Naomi Fowler.
Until recently, wealthy countries were able and willing to overlook corporate tax evasion but it looks like those days may be numbered; European governments are borrowing unprecedented amounts of money trying to rescue their financial systems; Prime Minister Gordon Brown says he wants G20 agreements this week that force tax havens to submit to international scrutiny. France is the latest European country to announce a judicial inquiry into tax avoidance by French corporations. Three are suspected of money laundering through Lichtenstein, one of Europe's most well known tax havens. One of Britain's largest banks Barclays successfully managed to silence British newspaper allegations about its tax avoidance. But that wasn't enough to prevent major US banks taking fright and pulling out of loans that were generating huge profits at the expense of the British tax payer. Tax havens are feeling the heat and Jersey, Switzerland and Liechtenstein recently announced plans for bilateral exchange of information with specific countries. But campaigners say only a globally agreed, automatic, multilateral exchange of information can enable fairness; that could also enable developing countries to claim back taxes they're owed. Naomi Fowler, FSRN, London.
Dengue fever outbreak in Argentina
Thousands of Argentineans have been infected with Dengue Fever in an epidemic in the northern part of the country. Marie Trigona is in Buenos Aires.

At least two have died from the disease this week. Argentina's Health Ministry confirmed today that more than 4,200 people have been infected with the virus throughout the nation. The deadly viral disease is transmitted by mosquitoes. Areas with large amounts of untreated standing water, garbage and containers where the disease carrying mosquito can proliferate are most susceptible. Dengue has also been reported and confirmed on the outskirts of Buenos Aires where over 45 people have confirmed infections and another 64 are suspected to have the disease.  Officials are fumigating in the Northern provinces as a preventative measure against further mosquito infestation – such precautions have now extended to the nation's capitol as well. Marie Trigona, FSRN, Buenos Aires.
Supreme Court: Native Hawaiins have no claim on land, Big Tobacco must pay
Native Hawaiians lost a bid to reclaim their ancestral lands today. The US Supreme Court overturned a decision by the state's high court that stopped the sale of any land ceded to Hawaii when it was ratified as the 50th state in the nation. At that time, federal law extinguished property rights for native Hawaiians. In their ruling, the judges said that when Congress adopted a resolution apologizing for the overthrow of the Kingdom of Hawaii in 1893 it was purely symbolic and did not provide for property interests. Also a the Court today, justices turned down the final appeal by Phillip Morris to get a $79.5 million punitive damages ruling overturned. Legal wrangling will continue in Oregon regarding the distribution of the award to Mayola Williams, a smoker's widow.
UK troops begin to leave Iraq
British troops began their withdrawal from Iraq today when Briton's top general officially handed off his command to US Major General Michael Oates in Basra. A British few troops actually left the region, however the balance of the four thousand strong force won't be gone until the end of May.
FEATURES
Donors conference at The Hague focuses on Afghanistan
President Obama left today for the G20 summit in London, where world leaders will discuss the global economic crisis during the one-day meeting. Obama then heads to Strasbourg for a NATO summit, where about 25,000 French and German police are already mobilizing in anticipation of protests – nearly 1 police officer for every anticipated demonstrator. World leaders will discuss NATO's presence in Afghanistan during the meetings. Protesters are organizing a peace march on Friday.
Meanwhile in the Hague today, leaders from more than 70 countries gathered at an international donors conference focusing on Afghanistan. President Hamid Karzai said he supports the new US strategy, and wants Pakistan and Iran to play a role in helping to stablize the region.
(clip)
US Secretary of State Clinton repeated Obama's calls for a reconciliation initiative in which people willing to break from Al Qaeda and renounce violence could reintegrate into society. Clinton also said past strategies to root out terrorism have failed, and pushed for more international cooperation and aid.
(clip)
Iran's Deputy Foreign Minister was also in attandance. He agreed that foreign troops in Afghanistan have not improved security there, and said Iran will participate plans for development and reconstruction and in the fight against drug trafficking.  At the meeting Tuesday, US envoy Richard Holbrooke met with an Iranian official, in an "unplanned, cordial" meeting, according to Clinton. The US is trying to secure the release of three Americans, former FBI agent Robert Levinson, women's rights advocate Esha Momeni and journalist Roxana Saberi.
HHS nominee faces Senate committee
President Barack Obama's cabinet is nearly complete. Kathleen Sebelius (Seh-Beel-ious) appeared before a Senate committee today to present her qualifications to become the next Secretary of Health and Human Services.  Peter Granitz reports from Washington.
Congress takes up Consumer Protection Act
Congress is considering legislation to protect consumers from abusive credit card practices.  It's an issue that has languished in Congress before, but advocates say current economic conditions have created momentum for strong consumer protection. FSRN's  Leigh Ann Caldwell reports.
Florida farm workers carry on the legacy of Cesar Chavez
Today marks what would have been the 82nd birthday of Cesar Chavez. Eight states officially celebrate Cesar Chavez day to remember the labor leader, educator, and farm worker activist. He co-founded the United Farm Workers to improve working conditions in the California fields. Chavez died of natural causes in April of 1993, but his legacy lives on in various farmworker struggles. One of the groups picking up the torch is the Coalition of Immokalee Workers in South Florida. On the line from Immokalee is Gerardo Reyes, an organizer with the Coalition of Immokalee Workers, or CIW.
Global recession swells the ranks of Japanese homeless
Japan is facing its worst recession in decades.  The global financial crisis has taken its toll on the nation's export-driven economy and corporations are laying-off tens of thousands of workers. Many of these newly-unemployed laborers are now living on the streets or in parks. FSRN's Jason Strother has the story from Tokyo.