April 20, 2009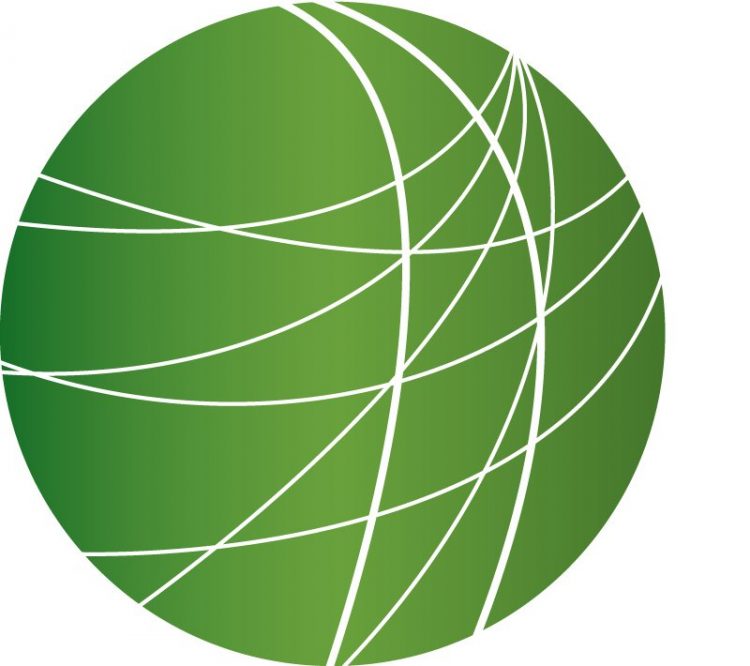 Supreme Court considers education resources for ESL students
Low income renters get boost in  Congress
National Marijuana Forum opens today in Boulder
Workers in Baltimore organize
Obama administration decides not to attend conference to eliminate racism
HEADLINES
Human Rights Watch report: Hamas assassinated opposition members
Gaza's ruling Hamas party has dismissed a report released by Human Rights Watch today that accuses them of assassinating political foes. FSRN's Rami Almeghari is in Gaza.
Hamas says the report has harmed its image because those killed during the January Israeli war on Gaza were not necessarily killed by Hamas' operatives. They also say that many of those killed during the incursion were people who fled Hamas-run prisons and that they might be liquidized within a cycle of revenge by ordinary residents. Further, they say that during that period they evacuated all security posts and prisons for fear of Israeli strikes. In a report released today, Human Rights Watch claims that Hamas-linked personnel murdered at least 32 men, many of them members of Fatah, during the recent Israeli incursion into Gaza. The organization goes on to say that since late in 2008, Hamas security forces have been responsible for arrests and detentions, torture, maiming, and executions. They call on Hamas authorities to hold those responsible accountable. FRSN, Rami al Meghari, Gaza.
CIA Torture Memos: Detainees water boarded more than previously reported
President Barack Obama visited CIA headquarters today to shore up morale after memos regarding the use of torture were released last week. According to bloggers who combed through the 2005 memos and discovered redaction errors, the extent of water boarding of terrorism suspects was previously understated. The technique was used a total of 266 times on just two detainees. This despite widely reported earlier claims by CIA officer John Kiriakou that one of those suspects was water boarded for only a total of 35 seconds. Last week, President Obama announced that he does not intend to seek charges against CIA operatives who used then-approved torture techniques during the interrogations, a choice that the UNs top torture investigator calls a violation of international law. As a party to the international Convention against Torture, the United States is required to investigate and prosecute credible allegations of torture.

Demonstrators in DC call for end to genocide
Hundreds of protesters gathered in front of the White House Sunday to mark Genocide Prevention Month. They called on the Obama administration to stick to its promises to end genocide in Darfur. FSRN's Karen Miller.
Darfur activists and survivors of genocides from Rwanda, Bosnia, Cambodia and the Holocaust spoke at the event. Many protesters carried black and white placards printed with names of villages that have been destroyed in Darfur. One protester, Isaac Leyjudelading from Sudan said the public needs to remember and President Obama needs to come through.
"We thought that everyone has learned about the Holocaust, about Bosnia about Rwanda, the empty promises that it will never happen again but it is happening now and  he should fulfill his pledge to bring peace to Darfur and to make sure that no war will again come up in Sudan."
During the presidential campaign, President Obama promised "unstinting resolve" to end the genocide in Darfur.  So far, the administration has appointed a special envoy to Sudan. Karen Miller, FSRN, Washington.
Extremely low voter turn out in Haiti
In Haiti, less than 10 percent of registered voters went to the polls in Senatorial elections held yesterday. Many of those that did go were met by demonstrations that closed some polling stations. Supporters of former President Jean Bertrand Aristide called on voters to boycott the election after all candidates from the Fanmi Lavalas – or FL — Party were disqualified from the slate due to what the electoral commission called "procedural irregularities." The FL Party is broadly supported by Haiti's impoverished population.
Nicaragua's President Ortega at Summit of the Americas
Nicaraguan President Daniel Ortega called for the development of a new economic paradigm at the Summit of the Americas, which finished up yesterday in Trinidad and Tobago.  FSRN's Nan McCurdy reports.
During the fifth Summit of the Americas, thirty-four continental leaders met for three days to exchange views on development, immigration and anti-narcotics. President Ortega is the current president of SICA, the System of Central American Integration.  In one of the first speeches at the summit, he called for the establishment of a moral and ethical economic model.   He said that the developing nations and especially the five most impoverished countries in the Americas, Haiti, Nicaragua, Bolivia, Guyana and Honduras, need a rapid solution, and not one that makes them jump through hoops just to get credit from the International Monetary Fund.
Nicaraguan President Ortega
"It's an ethical and moral problem on which the future rests, not just of the most impoverished nations like the five I mentioned earlier – we don't really have much to lose, but our chains. To continue with the current model of development is to keep digging the grave where we will all go.  The only way to save ourselves is to change the model."
Ortega also urged the US to end the economic embargo of Cuba and to focus on reducing the consumption of drugs in the US. In President Obama's speech following Ortega's, Obama cited what he referred to as 'historic suspicions' when he said us policy should not be one of interference. But he also said that as part of the bargain, the US should not be — quote — "blamed for every problem that arises in the hemisphere." For FSRN, I'm Nan McCurdy
10 years since Columbine
And vigils and remembrances were held today throughout Colorado, and around the nation, marking 10 years since 12 students and 1 teacher were killed at Columbine High School in Littleton, Colorado.
FEATURES
Supreme Court considers education resources for ESL students
The Supreme Court will hear four civil rights cases in the next two weeks. The outcome of the court's decisions on these cases could alter the interpretation of the nation's civil rights laws when it comes to employment, education, voting rights and lending practices. Today, the high court heard a case that considers whether the state of Arizona has provided adequate resources to English as second language students in public schools.  FSRN's Leigh Ann Caldwell reports from Washington.
Low income renters get boost in Congress
Low-income housing advocates are trying to shift the focus from home ownership to renting. They say tenants shouldn't be kicked out of their homes when their landlords can't keep up with mortgage payments. Their champions in Congress are trying to do something about it. Tanya Snyder reports.
National Marijuana Forum opens today in Boulder
Thousands of people made their way to Boulder, Colorado today, for the National Marijuana Forum, which seeks to bring experts together to talk about reforming the country's broken drug laws. The event takes place at The University of Colorado, and speakers are addressing issues ranging from the benefits of using hemp for making fabrics, to using marijuana as medicine. Recreational users at the event and around the nation are also "celebrating" at 4:20 today. Aura Bogado speaks with Brian Vicente, Executive Director of Sensible Colorado.

Workers in Baltimore organize
Low wage workers in Baltimore launched a new phase of an economic human rights campaign, targeting the restaurant industry in the inner harbor. Led by the United Workers, the campaign seeks to win rights to education, living wage jobs, and health care, as well as dignity and respect. Andalusia Knoll reports from Baltimore.

Obama administration decides not to attend conference to eliminate racism
The Durban Review Conference is taking place in Geneva this week to provide an international platform for addressing the elimination of racism, racial discrimination, xenophobia and related intolerances. The conference is a follow-up to the 2001 World Conference Against Racism in Durban, South Africa, and this year's gathering will focus on reviewing progress on a plan of action. The Obama Administration confirmed this weekend that it would not attend the conference. In the first of a 3-part series on the conference, FSRN's Sacajawea Hall reports on the Obama Administration's decision, and how racial justice activists are responding.
A new plan for offshore drilling
Offshore drilling opponents received some good news last week, when a 3-judge panel ruled that the Bush Administration failed to address the environmental impact of drilling off the coast of Alaska. The judges also cancelled a program there to find new reserves. Meanwhile, the Obama Administration just finished a series of hearings on its proposal for offshore drilling. FSRN's Christina Aanestad has more.