May 22, 2009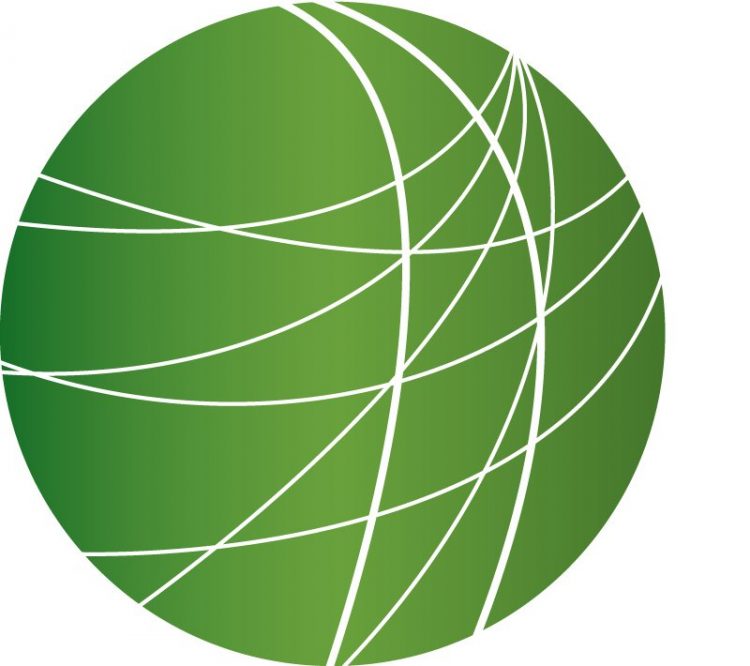 Corporate lobbyist may stand to win from climate change bill
California's unemployment worse than national average
Northwest Frontier Province reacts to bombing, threats by Taliban
Aid agencies say Sri Lankan internal refugees not getting the help they need
HEADLINES
CT Senate and House vote to end death penalty
At 4 a.m. this morning, the Connecticut state senate passed a bill abolishing the death penalty, joining the House, which passed the bill last week. But soon after, the state's governor said she would veto the legislation, and currently the Senate does not have enough votes to override it. FSRN's Melinda Tuhus reports from New Haven.
Reporter:
The Senate voted 19 to 17 after a ten-hour debate, which focused on the workability of the current statute.  Only one person has been executed under CT law over the past 40 years.  That inmate opted out of the lengthy expensive appeals process so he could die.  Some lawmakers also pressed the moral issue that mistakes are made, and some said the death penalty is just wrong, period.  There are currently ten men on Connecticut's death row, and their cases would not be affected should this bill become law.  Just hours after the bill passed the Senate, lobbying efforts pointed at the governor began publicly.  First-term African American legislator Gary Holder-Winfield hosted a news conference with family members of several murder victims, urging the governor to sign it into law.  Melinda Tuhus, FSRN, New Haven.
Ex-US Soldier sentenced to life for rape and murder of Iraqi teen
An ex-US soldier, convicted of raping and murdering an Iraqi girl and killing her family, has been spared the death penalty by a Kentucky jury.  During the March 2006 incident, Steven Green was one of three US soldiers who raped 14-year old Abeer Qassim al-Janabi.  After the rape, Green shot her in the face and then the soldiers set the body on fire.   Green's Lawyers argued he should be spared the death penalty because of the stress he was under in the Army. The Jury sentenced him to life in prison.   The other two soldiers involved in the rape and murders are currently being held in military prison.
Spain indicts 3 US Soldiers for death of Spanish videographer in Iraq
A judge in Spain has reopened a case against three US soldiers who prosecutors claim fired on a hotel in Iraq where foreign journalists were staying, killing a Spanish videographer.  Jose Couso died in the blast from a US tank in 2003.  The judge said Sergeant Thomas Gibson, Lieutenant Colonel Philip de Camp, and Captain Philip Wolford fired on a non-military target.  A Ukranian cameraman working for Reuters also died in the blast.  The US has said it would not extradite the three soldiers to stand trial in Spain.
VP Biden travels to Lebanon ahead of election
US Vice President Joe Biden visited Lebanon today – two weeks ahead of June parliamentary elections in which the Shiite group Hezbollah is expected to make significant electoral gains. Jackson Allers reports from Beirut.
Reporter:
The Lebanese Shiite party Hezbollah has been considered a terrorist group by the United States for more than 20 years, and Hezbollah leader, Sayyed Hassan Nasrallah said that the visit by US vice president Biden was "American interference in Lebanon's affairs."  Biden's visit comes two weeks ahead of polls that will pit a western-backed group of politicians – the so-called March 14 coalition – against the politicians of the Christian-Shiite opposition led by Hezbollah.  The June 7th vote will determine who will have the upper-hand in forming Lebanon's next government.  If the Hezbollah-led opposition gains a majority in the parliament, the United States fears Iran will have undue influence over Lebanese affairs because of Hezbollah's alliance with the Shiite republic.  Biden told reporters today that he was there to "reinforce the U.S.' support for an independent and sovereign Lebanon."  The vice president met with Lebanese president Michel Suleiman, largely seen by both political camps in Lebanon as an independent. Predictions are that the margin of victory for either side will be small, forcing the Lebanese president to help form the government.  Jackson Allers, FSRN, Beirut.
Aung San Suu Kyi pleads not guilty in Myanmar court
Burmese Nobel Peace Laureate Aung San Suu Kyi pleaded not guilty to charges brought against her by the Myanmar government.  It says she violated the terms of her house arrest.  The trial of the pro-democracy advocate entered its fifth day today, amid mounting pressure from the international community on the government.  But Myanmar ignored her plea; a verdict is expected soon.  Suu Kyi's house arrest was slated to end this month, but the new charges against her – stemming from an incident where an American man swam over a mile to reach her home – could add another five years.
Amid riots, visitation rights reinstated in Mexican prisons
The government of Mexico City has formally lifted emergency measures implemented at the start of the swine flu outbreak. Prisons are among the last places in the Mexican capitol to return to normal activity – and inmate visitation rights were just reinstated yesterday.  Shannon Young has more.
Reporter:
Five Mexico City area jails have experienced riots in the past 3 weeks from prisoners demanding the reinstatement of their visitation rights. Authorities suspended regular visitation hours on April 24th amid broader measures to prevent the spread of swine flu. The largest of the riots occurred on Tuesday in the Reclusorio Sur, after inmates received word that visits scheduled for the following day had been canceled. Thirty-three inmates and 18 prison staff were injured in the confrontation that lasted several hours and concluded with a special forces squad firing multiple rounds of tear gas, using attack dogs and forcing naked inmates to lay on their backs on a prison patio. The head of Mexico City's prison system has deflected criticism that the use of force was excessive, but says she will cooperate with an investigation opened by the city's human rights commission. Shannon Young, FSRN.
FEATURES
Corporate lobbyist may stand to win from climate change bill
The most comprehensive climate change bill ever to come before Congress passed out of committee yesterday. But environmental groups say it's still not nearly far-reaching enough, and that corporate lobbyists got handouts for themselves in a bill that was supposed to slow down global warming. Tanya Snyder reports from Capitol Hill.

California's unemployment worse than national average
Before the current economic crisis, the deepest and longest financial calamity since the Great Depression was the recession in the early 1980s. There are plenty of parallels: black workers still fare far worse than their white counterparts, as do blue-collar employees when compared to white-collar staffers. But there are also some big differences. At the start of the 1981 recession, the unemployment rate for workers who had attended college or beyond was at 2.7; after 16 months, that rate went up less than one percent. But it's a different story for workers with a higher education in this recession: while their unemployment rate was just over two percent at the start of this recession in 2007, their unemployment rate has more than doubled, to nearly four-and-a-half percent. And while unemployment in the state of California echoed the national rate in the 1981 recession, that rate is much higher today in the Golden State than the national average. While the national average stands at 8.9 percent, the city of El Centro, just east of San Diego, faces more than 25 percent unemployment – that means one in every four workers there is completely out of a job. Aura Bogado speaks with Lauren Applebaum, Research Director at UCLA's Institute for Research on Labor and Employment.

Northwest Frontier Province reacts to bombing, threats by Taliban
In Pakistan today, a bomb blast on a popular street killed up to 15 people and injured dozens more. Meanwhile, Taliban militants have issued a threat, warning residents not to wear European-style clothing. Catherine Komp reads for our reporter in the region, Gabe Matthews.
Aid agencies say Sri Lankan internal refugees not getting the help they need
Sri Lankan authorities are rejecting international criticism over that country's lack of aid for civil war refugees – aid groups say they can't access the nearly 300,000 people that were internally displaced by a decades long civil war that ended less than a week ago.  UN Secretary-General Ban Ki Moon plans to visit the island nation today to promote reconciliation after government troops declared victory over Tamil Tiger rebels. FSRN's Ponniah Manikavasagam reports from Sri Lanka.

Porto Alegre residents return to participatory budgeting
This year marks the 20th anniversary of Participatory Budgeting in Porto Alegre, Brazil. Over the last two decades, the city has gained worldwide recognition for the innovative process, which allows city residents to decide on a chunk of the city budget.  This year's round of budgeting began over the last month with two dozen regional assemblies, but while participation has been high, many residents say the process is in trouble.  Mike Fox has more from Porto Alegre.